The Westone MX is a brand new Bluetooth IEM sporting a single balanced armature and a detachable MMCX cable/BT module.
...
Questyle QP2R is the next generation of their current mode implemented digital media players and builds on the success of
...
The Acoustic Research AR-M2 is a new Hi-Res Android-based digital media player with a UK price of £899 or $999
...
The Linear Tube Audio MZ2 ZOTL is a high-end desktop headphone amplifier using a ZOTL tube configuration. It is priced
...
Audeze launched their LCD-4 open-back planar magnetic headphones recently which is their statement headphone for summit-fi priced at $3995. Disclaimer:
...
The Audiofly AF180 is a quad-driver balanced armature universal monitor rated at 18Ω and 108dB SPL. It is priced at
...
Disclaimer: The Focal Utopia sent to us for the purposes of this review is a loan sample that was returned
...
Due to public demand, Brainwavz has decided to introduce a new BA-based series of IEMs. In total there are three
...
Disclaimer: The Wagnus Frosty Sheep IEM Cable sent to us for the purposes of this review is a sample and
...
Double Helix Cables Symbiote SP V3 is the latest TOTL IEM cable from Peter Bradstock's genius mind. It is priced
...
The Golden IEM Cable is a $700 flagship cable from Hong Kong manufacturers, Rhapsodio. Disclaimer: The Rhapsodio Golden IEM Cable
...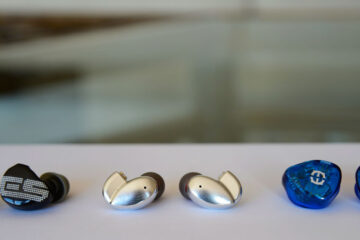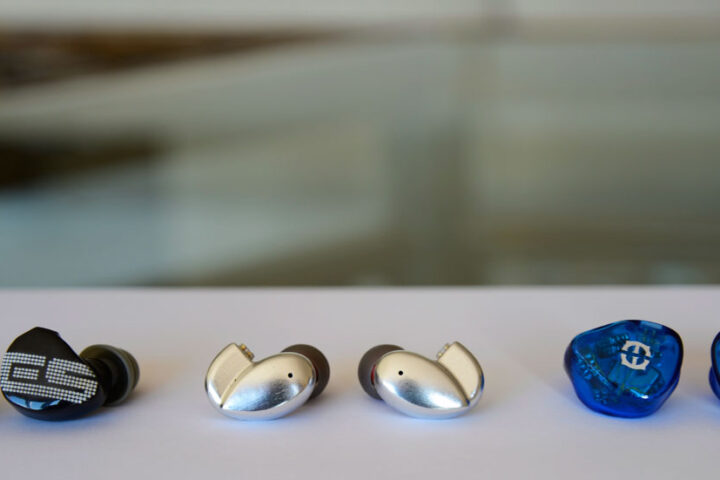 When you're content with a setup, it's hard to imagine sound can significantly improve after that -whether it's the first
...
The EM32 is a triple driver IEM from French designers, Earsonics. Nic takes a look at it in his review
...
The Empire Ears Apollo is a 10 Balanced armature driver custom monitor from Empire Ears. Read why nic thinks this
...
The Empire Ears Zeus is the flagship custom monitor from the Georgian-based US company. It contains no less than 14
...
Last year represented the rise of multi-BA iems; the years before 8 driver ciems as the 8.A and JH16 had
...
Brainwavz, the darling of the budget IEM audiophiles, have recently released probably one of their most expensive IEMs to date,
...
Sometimes, when a company releases many flagships in quick succession, their mid-range products tend to be forgotten. It's been the
...
Today, we review the Audio Technica ATH-MSR7, which is a set of closed-back 45mm True Motion dynamic driver headphones for
...