Today, we review the Audio Technica ATH-MSR7, which is a set of closed-back 45mm True Motion dynamic driver headphones for portable and home audio. It is priced at $249.95.
Disclaimer: This is a sample sent in exchange for our honest opinion. Headfonics is an independent website with no affiliate links or status. Thank you to Audio Technica for this opportunity.
Click here to read more on Audio Technica products that we have previously covered on Headfonics
Note, that this article follows our current scoring guidelines which you can read up on here.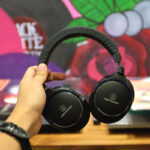 Audio Technica ATH-MSR7 Review
While the Sony MDR-1 is the more comfortable can, the Audio Technica ATH-MSR7 is slightly better sounding, and better built with really good isolation. In this price range, this is one of my top picks in the sub-USD 300 considering there are a lot of good competitors here.
Audio Technica has been in the headphone business for so long and they're well known to create products that provide a lot of value.
This time, they're trying to do something new and that is incorporating the popular gold shiny "High-Res" seal often found with high-fidelity Sony products with the Audio Technica ATH MSR7.
This is the company's attempt to take on the popular and successful line of Sony's MDR 1R line. By the looks of it, Audio Technica also clearly borrowed some of the design perspective from the Sony MDR 1R.
Now, we'll find out in this review if they did something better and if that "Hi-Res" seal helped in its performance or if this is just a gimmick.
What you get
The Audio Technica ATH MSR7 comes in a package that will let you feel that it is a premium product. Once you open the box, you'll be welcomed by a classy presentation of the product as you'll see it lying on velvet-like cloth.
It comes with the headphone itself, 3 types of high-quality detachable cables (2 short and 1 long), and a leather-like carrying case. Personally, that packaging was quite good!
It's great that Audio Technica anticipated the need for a long cable and extra cables in case anything not desirable happens to it. Maybe, the only concern I have here is the case. I would have loved it better if the one they included in the package was a hard case that would give additional protection to the unit.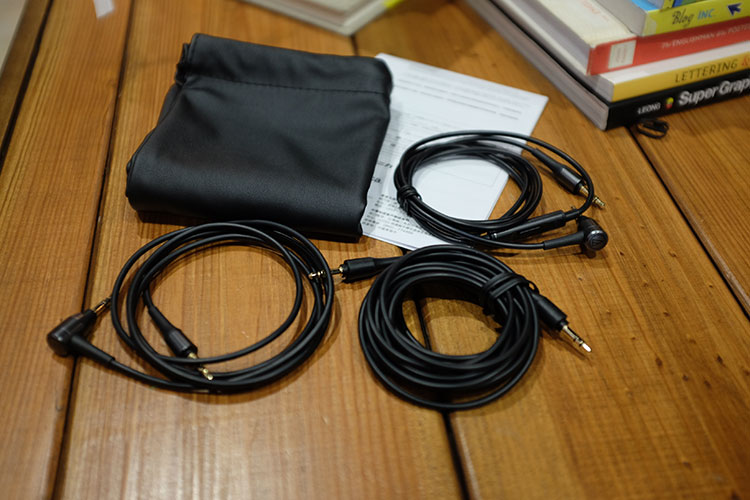 Design
When it comes to the build and design of the MSR7, Audio Technica improved on the positives of the MDR 1R series of Sony. This feels more solid and is better built than the said competitor.
Every detail on the headphone is nicely made, the plastic they used doesn't feel cheap and the leather pads and headband appear to have great quality and feel very soft. I also loved the metal frame as it assures you of its durability.
The 3 replaceable cables that are included with the package of this headphone are also very well made. They're very flexible, don't tangle, soft, and not heavy. In general, when it comes to the aesthetics and design of the headphones, Audio Technica did a good job here.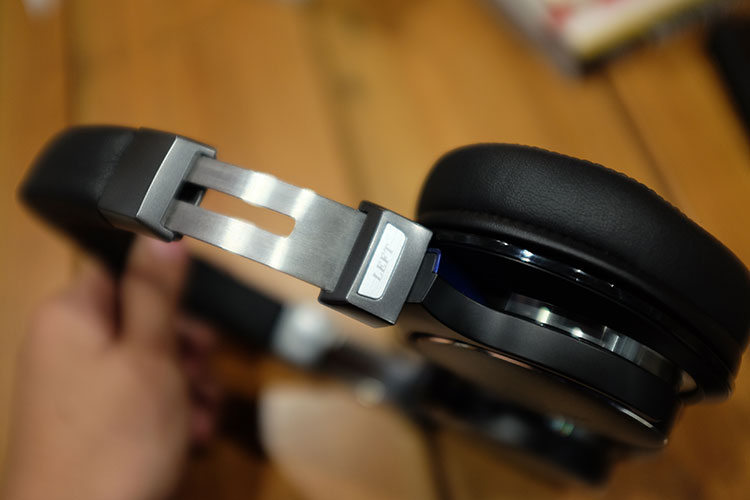 Comfort & Isolation
The MSR7 is one of the most comfortable sets I've tried from ATH Line. The faux leather pads are very soft and smooth ala MDR1R has a good fit and doesn't itch even if you sweat.
Surprisingly, I was able to wear this outdoors and there's not that much sweat compared to other cans I wear outside. That's quite good considering the humid hot weather here. I also liked the way that it doesn't pick your hair.
However, compared to the MDR 1R, the MSR7 is heavier at 290g versus 240g and the clamp is a bit stronger. As a result, it feels heavier which can add a bit of discomfort and fatigue after hours of straight use.
This one is also made for those who have a small to average head size as it might not be that comfortable to wear for those who have big heads.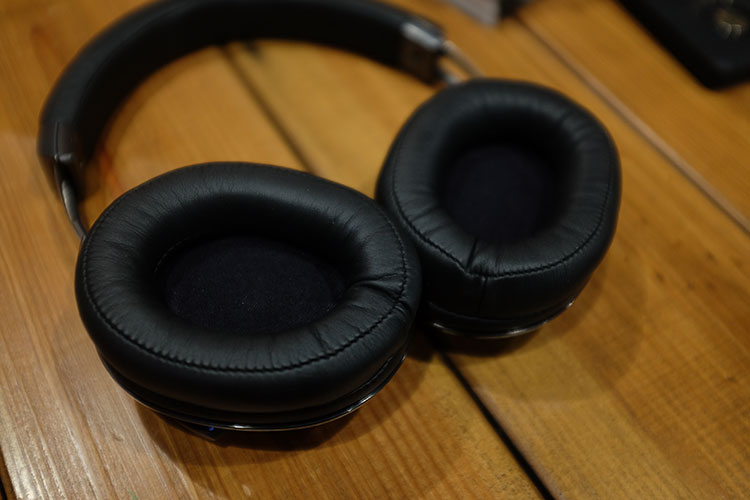 Sound Impressions
Summary
It's a semi-open back can with isolation that rivals the performance of some open cans. The ATH-MSR7 soundstage has that above-average wideness and the separation was amazingly good and accurate.
On the first try, I was left smiling and singing the song I was listening to. Man, this is such a good musically detailed can! It has that amusingly balanced and neutral sound that doesn't overdo the rest of the frequencies.
It reminds me of the old good ATH M50, but a more mature and wider sounding monitor headphone. It is said that the "True Motion" driver delivers that "High Res" sound better with Lossless files which is quite obvious, but the thing that surprised me here is even with just Spotify it performed on a very good level.
Treble
Treble emphasis on this ATH-MSR7 is amazing – it's crisp, clear, smooth, and detailed and it can extend very well especially when needed. It's not lacking too and has that balanced amount of treble that doesn't have that annoying harsh piercing sound.
Bass
Fantastic and just right! That's how I'll describe what I heard when it comes to the bass part of the MSR7. It's not overly done, not boosted has a good amount of detail too.
I loved the way it's a bit less bassier than the good old M50 as that's one of my gripes with that headphone before. Don't get me wrong, the mid-bass and sub-bass of this headphone can get meaty at times and still can provide that good amount of rumble.
The sound signature of its bass is very different from the lower-end ATH can which is the way it's supposed to be as a Hi-res advertised headphone. Overall, the extension is great and well controlled which gives the mids its room to shine too.
Mids
Balance! This is another shining part of the ATH-MSR7. It has that very clear and detailed full-bodied bass that is splendid with female vocals. It has that nice amount of warmness, and smoothness, doesn't feel jammed, and sibilant as well.
The good soundstage of this can help a lot in that. While I like the mids of this can, there are some points where the male vocal doesn't sound that natural and there's a little harshness sometimes.
Audio Technica did something breathtaking here! The MSR7 just continues to sway me to the tunes of any track I play with either if it's lossless 24-bit audio or not.
It's very wide sounding, detailed, and has that extremely easy-to-love sound signature that I'm sure even those nit-picky ears would love. In general, this is extremely competitively priced for the sound.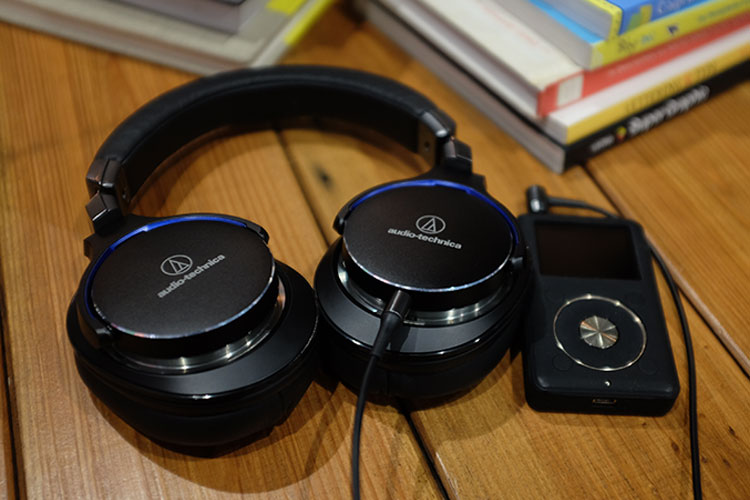 Synergy
This is another aspect that I love about this set! The MSR7 is a rare type of full-sized headphone that has that IEM-like matchability.
It doesn't require amping and pairs very well with almost every player I have here; from an entry-level high res DAP like the FiiO X1 / X3K, iDevices, and convertibles to cheap smartphones.
To my surprise, this headphone is also very easy to drive. With the FiiO X3K and X1, I just needed 30 – 40 % of the volume to get a satisfactory sound, 50% volume with the ASUS Transformer Book T100, and 60-70% of volume to several smartphones like the Meizu M1 Note / etc.
That just means that the MSR7 is trying to penetrate the smartphone crowd here as this can sound good even without the use of Hi-Fi DAPs.
However, that's not the way to fully maximize the potential of this set. It's still better to match a "High Res" can with a "High Res" player. It just sounds fuller and better with some of the warmer types of DAP such as FiiO X1 and I liked that pairing better with the bit brighter FiiO X3K on pop tracks and rock.
With the X3K, it sounded more detailed and even wider which sounds amazing with mellow and live tracks. Overall, pairing this can with different players and amps can change the sound. The MSR7 also responds very well to tuning and won't sound too unnatural by doing that. It's best paired with warm-sounding smartphones.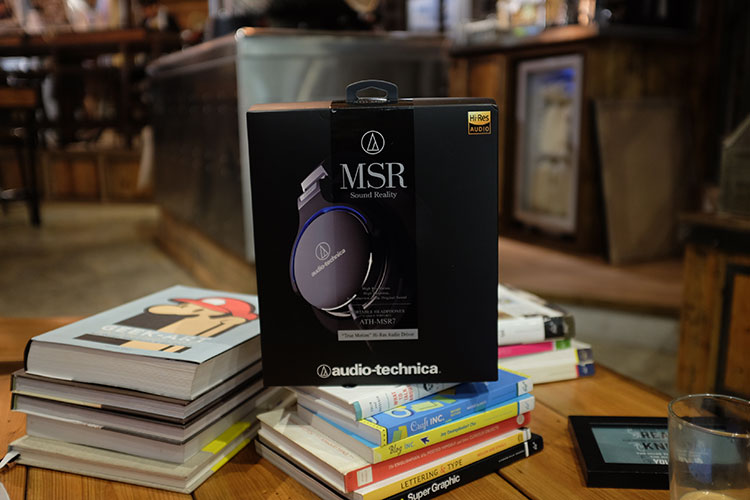 Our Verdict
While the Sony MDR-1 is the more comfortable can, the Audio Technica ATH-MSR7 is slightly better sounding, and better built with really good isolation. In this price range, this is one of my top picks in the sub-USD 300 considering there are a lot of good competitors here.
It has that mature neutral sound, better than most of the competition's audio quality, and great build quality.
The comfort side could be further improved, but it's not that much of an issue unless you'll be wearing this for the entire day.
Aside from that, the MSR7 is extremely easy to drive even for those who just use their smartphones as DAP on the go. Audio Technica made a masterpiece here that can be the standard of modern-looking headphones for everyone. This could also be a good attempt of Audio Technica to educate the crowd on what a "High Res" sound should sound like.
At the end of this review, I must say that the "High Res" seal is no gimmick; this is a great-sounding headphone for anyone. All you need to do is grab the headphones, wear them, and enjoy!
Audio Technica ATH-MSR7 Technical Specifications
Type: Dynamic
Driver Diameter: 45 mm
Frequency Response: 5-40,000 Hz
Maximum Input Power: 2,000 mW
Sensitivity: 100 dB/mW
Impedance: 35 ohms
Weight: 290 g
Cable: Detachable 1.2 m (3.9′) standard cable, detachable 3.0 m (9.8′) standard cable, detachable 1.2 m (3.9′) cable with in-line controls and microphone for smartphones
Connector: 3.5 mm gold-plated stereo mini-plug, L-shaped
Accessories Included: Protective pouch
Type (Microphone): Condenser
Frequency Response (Microphone): 50 – 4,000 Hz
Polar Pattern (Microphone): Omnidirectional