Our Top Gear 2021 Awards is our highest scoring gear reviewed for the calendar year on Headfonics. This is a tradition that we have been proudly running since 2012–2020 and as with every year, we have had some cracking stuff land in the office for review.
As with the conclusion of every successful year on Headfonics, we would like to thank all the readers who have visited our site, read what we had to say, and enjoyed our reviews. Your views and opinions matter to us and I do hope that you enjoyed what we had to offer for 2021.
Without you, the reader, we would cease to matter so thank you once again from Mike, James, Louis, Jarvin, Cheryl, Kevin, and myself.
2021 Awards Process
We base our Top Gear awards on our scoring system throughout the calendar year so the gear with the highest overall score wins. From Jan 1st, those Editorial scores will be deleted and the scores from readers' votes will take over in our Gear Ranking section on the home page from January 2022.
Also in 2022, our Editorial scores label will now be changed to 'Award Score' as they are used purely for the end-of-year awards selection.
Where there is a tie for the top score, then all gear with that score are deemed winners, so some categories will have more than one winner.
As in previous years, we know our writers have their personal favorites so once again we have given them free rein to let us know what products float their boat for 2021, regardless of the score, in our "Editor's " and Writer's Choice" 2021 awards.
Note, this is a 2-page review with portable gear and headphones on page 1. Desktop amps, DACs, and integrated amp/DAC's plus our own personal picks for the Top Gear 2021 Awards on Page 2.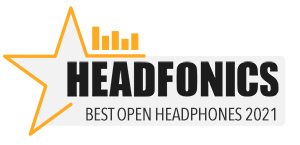 Top Gear 2021 Awards – Best Open Headphones
Two headphones we reviewed this year grabbed the top gear 2021 award this year with similar scores and both of these are electrostatic headphones, the Audeze CRBN, and the HIFIMAN Shangri-la Jr.
The Audeze CRBN is a sublime and gorgeous-sounding electrostatic headphone but also one that does not play by the electrostatic norms. A few e-stat cans have tried failed before to get that bass rumbling and remain a coherent listening experience, the CRBN is not one of those failures, not by a long shot, it sounds powerful yet very coherent at the same time.
Its distinct and dense natural tonal qualities will also provide a very nice contrast to the likes of the cleaner airy sounding Shangri-La Jr which is exemplary in terms of micro-detail. If you had these two side-by-side then have a very complementary high-end 1-2 for a wide range of genres.
It is just as well the CRBN is a well-made and very comfortable headphone to wear also because it is quite an easy listening experience and one that will have you trawling through your music content for many an enjoyable hour.
With the right setup, the HIFIMAN Shangri-La Jr delivers outstanding electrostatic audio quality. Certainly, it offers a viable choice at the top of the audiophile dining table with its articulate, clear yet smooth-sounding performance.
Definitely, an upgrade path for those who feel the Jade II headphones lack a little richness and extension on the low-end and can't quite reach the Susvara price tag.
Of course, we did mention 'with the right setup' because the Shangri-La Jr headphones are unforgiving with the wrong component chain. We were not made keen at all with the SRM-D10 solid-state and its brighter Saber DAC sound. It sounded too thin and bright and lacking in the dynamic 'oomph' as the Jr's system desktop tube hybrid.
Stick with more powerful desktop-based tube-based energizers and natural sounding DACs, in particular, R2R DACs that can inject that brilliant life-like texture into the final sound signature. Here the Shangri-La simply excels.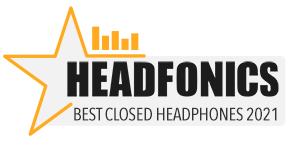 Top Gear 2021 Awards – Best Closed Headphones
Closed-back planar headphones have been often seen as the black sheep in any company's product lineup. Few do them and few do them well with the resulting niche category being subsequently applied. The Stealth breaks that mold and then some in 2021.
However, it is just not the technical innovation inside the Stealth to create one of the most open-sounding closed-backs but also the tuning makes it one of the most accessible.
The detail is very much there but it is delivered in a very natural manner that makes this a very enjoyable listen. Given how hard it is to tune closed backs to get an accurate and pleasing tonal character that should be taken as a bit of a home run from the DCA team.
Also, the aesthetics are great, the materials used are thoughtful and the comfort/isolation is excellent. You do need a quality amplifier to get the most out of the Stealth but we suspect those who are willing to shell out 4G's for it will already have something a bit special to pair with it.
Top Gear 2021 Awards – Best Custom IEM
The Jolene is a heck of an update to the line-up and a worthy TOTL hybrid for the JH Audio house sound. It's all about natural tones, gritty and interesting texture, and tons of power on tap when you feel like upping that bass module adjuster.
And yet, imaging still remains important with excellent depth and width. Nothing really overpowers unless you dial it up to the max. The Jolene is not for treble heads, it is a monitor that complements detail orientated IEMs rather than replaces them.
The Jolene will greatly appeal to classic rock lovers, those who like a strong PRaT and an analog tone to their vocal and guitar delivery. It will also greatly appeal to those who like their custom monitors to 'look like a million dollars' without over-the-top prices because damn, the new Signature designs are some of the best we have felt and seen in 2021.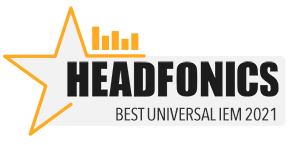 Top Gear 2021 Awards – Best Universal IEM
And we have a tie this year with two unique and very exciting offerings from Empire Ears with their new bass king, the Legend EVO, and the powerful Vision Ears EXT (Elysium Extended).
When we judge gear we tend to rate them on what they set out to achieve and do they do it well. It is less about personal preference and more about ok, let's step into the shoes of the target market and ask ourselves are the best they can be for that perceived audience.
In the case of the Legend EVO, that's a big yes in 2021. We can't fault it in this regard and it hardly puts a foot wrong. This is a bass monster, but a monster with refined taste and also one that brings some sort of A-game to the mids and treble table in terms of resolution and timbral balance.
Can we see the jazz and emo crowd dig it in the same way? Not so sure but then again you also have the Odin waving at you if you want something a bit more tempestuous in the highs. The Legend EVO is built for pure power and some fun listening and delivers it in a very addictive and satisfying manner.
The EXT is a cracking 2021 update on the Elysium but importantly, it is an energetic and engaging tuning that should create a clear distinction between these two world-class performers.
We had some reservations if a universal version of this configuration would cut it but the innovative shaping and diminutive design really excel and come very close to what a custom design can offer in terms of isolation.
Clever, creative, and most importantly, a very comfortable fit for me personally. Elysium fans should stick with the SpinFit tips though for that smoother sound.
I can still see vocal lovers cling dearly to their Elysium but for those who wanted bombastic lows and a much bigger soundstage whilst still retaining the magic of a dynamic driver and electrostatic timbre for the mids and highs then the EXT should answer that and then some.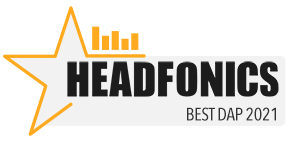 Top Gear 2021 Awards – Best DAP
The DX300 MAX is an utterly brilliant-sounding DAP and handily knocks the DX220 MAX off its award-winning 2020 perch. It is faster, more powerful, cleaner, and more resolving than the older version. Android 9 is a joy to use with the improved Snapdragon CPU and additional RAM offering a slick stutter-free environment.
Our only sadness is that this was such a limited run with only 500 units in the wild and some of those are invested into the higher-end Ti edition. This is a veritable DAP golden ticket item but it's also a keeper so we would keep one eye on the audio sales websites if this ever pops up for sale.
Yeah, it's not really a DAP, more like a mini battery-powered media station with that size and weight pushing it right on the extreme edge of portable/transportable. However, unless you are a tube or R2R fan, or own a very inefficient set of headphones, it's likely the DX300 MAX is all you really need on your desktop or in the bag for a superb audio performance.

Top Gear 2021 Awards – Best Cable
The Effect Audio Centurion is a dynamic, expansive, and exquisitely resolving cable pairing with just about every capable monitor we tested. Yes, it does out slam Code 51 and yes, it does widen the imaging field over the Horus X, markedly so.
It is also a beautifully designed cable with an even more intricate titanium finishing and lavish accessories than what was initially seen on Code 51. Would we have liked a tighter braid? Possibly, but that's just us. Others may welcome the softer feel of the new cable over the older harder finishing.
Who will get this? Good question because it is beyond most budgets but if you already have a Horus X and a Code 51 then you have spent more on them than the Centurion. So, let's put it this way. The Centurion is for the high roller who wants one cable that works really well with multiple TOTL monitors.
It might be a case of the tail wagging the dog for one monitor only unless you are a King Arthur user but as an end game for several high-end monitors, the Centurion is pretty much all you need.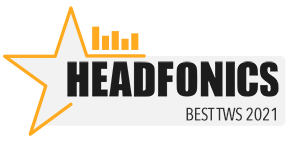 Top Gear 2021 Awards – Best True Wireless System
The Fokus Pro is Noble's most mature and balanced-sounding TWS to date. Do not get us wrong though, it is still very lively tuning with a thunderous low end. However, the superior mids-focus and smoother treble tuning mean it is a more flexible offering for a wider range of musical tastes compared to the older Falcon line.
The app is largely unchanged in terms of core features but it is more UI-friendly lick of paint and better reliability make it more enticing to use. Especially the EQ which a lot of TWS users tend to like.
Yes, it is an expensive TWS and it lacks an IPX rating but with its more attractive IEM form factor and superior battery life, we still think you are also getting a lot more feature value for that additional $20 over the older Falcon Pro.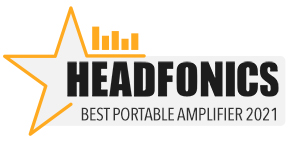 Top Gear 2021 Awards – Best Portable Amplifier
The Cayin C9 is the company's most refined version yet of their DOA and timbre technology inside their portable audio gear. Not only that, but it also revitalizes tubes on the go, a traditional niche in our hobby that seems to be forgotten in the head-long rush to find that one DAP on steroids.
Granted it is big, heavier than a DAP, and more on the transportable side but DAPs cannot do what the C9 does, at least not yet. We would also consider it a potential desktop amp replacement given its power.
This is also a pure amp so the product life cycle here should be very long. Some of the best analog gear or amps are years old and still sound excellent today if well looked after. We cannot see how the Cayin C9 will be any different.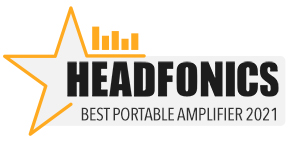 Top Gear 2021 Awards – Best Portable Amplifier & DAC
The size per performance of the iFi Audio Micro iDSD Signature DAC amplifier is unbeatable plus all the features are a bonus.
That said, the Signature is a fun machine capable of driving practically every headphone out there while at the same time remaining highly musical and hiss-free and taking up a minimum amount of space on a desktop doing so.
Here we have a desktop or portable DAC amplifier combo with a high amount of power and low distortion, 3d and XBass, iEMatch, a 3-bit rate DAC setting, 6.35mm plus Pentaconn connectivity. Digital inputs plus the ability to amplify an analog signal with the ability to play any digital format all in a unit very small in size, we ask, what is there not to like her.
There is nothing to dislike about this model and, if we were told we could only have one desktop DAC amp combo and nothing else, the iFi Micro iDSD would probably be it for Louis due to its versatile and sounding so good and we highly recommend it without hesitation.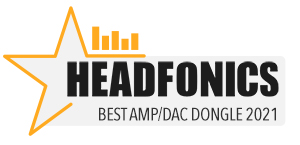 Top Gear 2021 Awards – Best Amp/DAC Dongle
At just the expense of an entry-level DAP, you get to taste advanced DSP technologies and precisely tuned sound, with a good balance between musicality and technical performance in its base tuning.
The W2 is one of the more expensive dongles ever made, but it has proven to be a solid portable output with an overwhelming amount of DSP add-ons onboard.
It may not be exaggerated to say this is a DAP killer. If you already have a fast phone and sensitive earphones, the W2 could well turn it into a mid-tier DAP that could power quite a bunch of IEMs well.
Considering it is easier to stream Tidal or other services on phones this is certainly very appealing compared to carrying another device, and the power consumption is not too devastating with a low power consumption MCU that limits the power draw.
Everything else is done well on point and DSP profiles are practical for different scenarios. At $299 this is the most comprehensively designed dongle with a sweet tuning and excellent technical capabilities, well done L&P!
Click on page 2 below for desktop gear, editor, and reviewer's choice awards