The PLUSSOUND Tri-SIlver cable comes in both 4-wire and 8-wire and is an exciting mix of pure silver, gold-plated silver,
...
The Campfire Audio Solaris is a brand new flagship hybrid quad driver universal in-ear monitor. Featuring 1 dynamic and 3
...
The Hifiman Ananda is a new planar magnetic headphone that supersedes the older Edition X series with the latest nano
...
Disclaimer: The Noble Audio Khan sent to us is a sample in exchange for our honest opinion. We thank the
...
The Earsonics Grace is the company's latest flagship universal IEM consisting of 10 balanced armature drivers. It is priced at
...
Usually, we find random posts on Social Media regarding Black Friday sales and post them as and when we see
...
Disclaimer: The Cayin N8 digital media player was sent to us as a loan item and will be returned after
...
The iBasso DX150 is the latest mid-fi digital media player from this Chinese manufacturer. Priced at $499 it is aimed
...
The Xi Audio Formula S is a brand new top of the line solid-state headphone amplifier price at $3499. Disclaimer:
...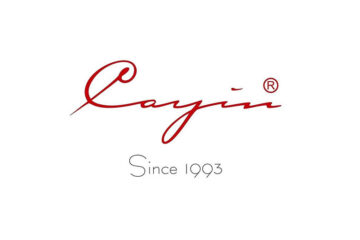 Our Business In Audio series is a set of interviews where we delve into the challenges of growing and developing
...
The HiBy R6 is their debut digital media player featuring stainless-steel housing, Oreo 8, and wireless connectivity. It is priced
...
The FiiO X7 Mark II is a next-gen DAP featuring FiiO's amp card system, Android, and balanced output. It is
...
I remember reading a few times the concept of the Westone Audio product numbers being akin to the Star Trek
...
The Vision Ears VE8 is a high-end 8 balanced armature driver custom monitor with an emphasis on low-end performance. It
...
The 64 Audio A6 is a 6 balanced armature driver per side custom IEM showcasing their latest APEX technology for
...
The Essence HDACC is an integrated DAC/Amp offering a unique HDMI-based solution to transmit Hi-Res audio. It is priced at
...
The Unique Melody Maestro V2 is a second-generation 12 balanced armature driver monitor in custom and universal formats. It is
...
The Obravo Audio EAMT-2c is a semi-open hybrid dynamic and AMT driver combo universal IEM from Taiwan. It is priced
...
The iBasso IT03 is the company's new mid-range hybrid dynamic driver and dual balanced armature universal monitor. It is priced
...