The Empire Ears Valkyrie is the company's co-debut triple-driver hybrid electrostatic monitor featuring their proprietary EIVEC technology. It is priced from $1599.
Disclaimer: The Empire Ears Valkyrie was sent to us in exchange for our honest opinion in this review. Many thanks to Empire Ears for giving us this opportunity.
You can read about previous Empire Ears products reviewed on Headfonics here.
Note, this 2-page review follows our new scoring guidelines for 2020 which you can read up on here.
Empire Ears Valkyrie
Today, we are speaking to the bassheads. So, when I say the Valkyrie is a riot, a first-class monitor, and just a joy to listen to if you need that strong dynamic driver-driven bass response then you are the target market. For everyone else, go buy a Phantom or something similar.
If there is one Empire Ears monitor, above all others, that is almost idolized by a strong fanbase, it is the Legend X. This is a take no prisoners basshead king among kings with excellent clarity well beyond the low-end. I am sad we did not get the chance to review it a while back. We went with the Phantom simply because it jives more with my personal tastes.
I still love a good bassy monitor though for traveling and non-critical listening. Until now, the Layla Signature Series from JH Audio was my go too for a heavy-duty low-end but it is a BA low-end and a different texture. Nothing beats an outstanding dynamic driver when tuned correctly for bass performance.
Empire Ear's Weapon IX is a fine example of pushing the 'sub-envelop' and there is plenty of that in the Legend X. This is why I was and still am, excited about the launch of the new electrostatic hybrid Valkyrie.
The driver count is not high, but a Weapon IX is indeed stuffed inside. That makes it potent and potentially the little sibling of the Legend X. This, from $1599, could be my fun listening choice for 2019.
Tech Inside
Empire Ears love a good acronym and do have some funky titles for a lot of the tech they use inside their monitors. The Valkyrie is no different in that regard and comes stuffed with the aforementioned Weapon IX, plus a synX crossover and their new proprietary EIVEC technology. Sounds complex so let's break it down a bit.
Configuration
At a very simplistic level, the Valkyrie has 3 drivers inside which is quite minimalist sounding compared to more complex options such as the 8-driver e-stats Wavaya Octa and the 7-driver Jomo Audio Trinity. That being said, driver count is a long-debunked measure of sound quality.
The driver pick is 'one of each', so it is Empire Ear's Weapon IX subwoofer, a single full-range BA for the mids, and one Sonion electrostatic driver using EE's EIVEC technology for the highs. All of this is controlled with EE's existing 4-way synX crossover network.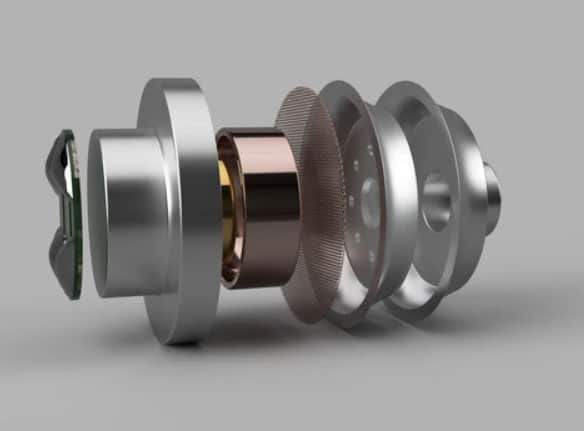 Weapon IX
The Weapon IX inside the Valkyrie is a 9mm proprietary rare-earth magnet-infused dynamic driver. This driver has been used before in multiple configurations in their Nemesis, Vantage, and flagship Legend X. Technically, EE refers to it as a Weapon IX (W9) driver, the 9 being the size as in 9mm.
The defining characteristic in the design of the Weapon IX driver is how the woofer is enclosed in a tuned bass-reflex system. It has a front-firing port and rear-firing vent to reduce distortion and enhance frequency extension. This is different from traditional DD designs that rely more on internal shell enclosures for volume and can often end up being fairly inefficient.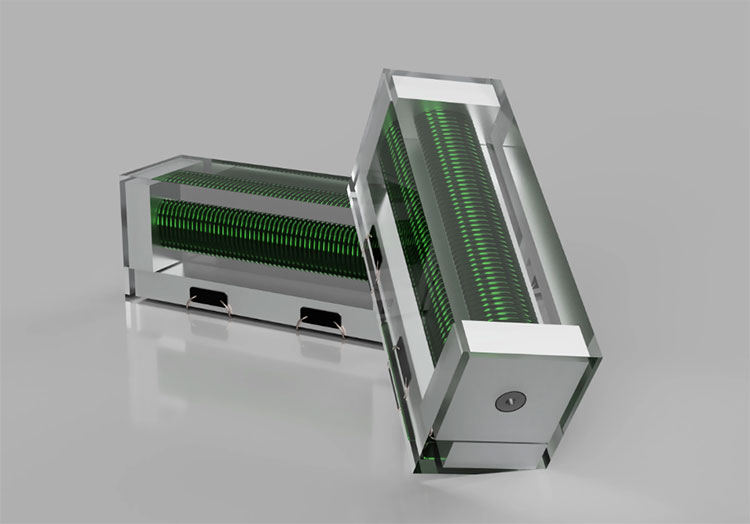 EIVEC
EIVEC stands for Empire Intelligent Variable Electrostatic Control and it is designed to work in tandem with their synX crossover network. You can consider it as a measure of additional control on the EST driver through electronics components and how it works in tandem with the other drivers.
Now there is only a single electrostatic driver inside the Valkyrie so I suspect the real genius of this system lies with how it works inside the Wraith and its quad-electrostatic driver configuration.
However, it is present in the Valkyrie. Its main job is to ensure that the EST driver works optimally across a potentially vast 4kHz-100kHz range without upsetting the harmonic balance with the BA and Weapon IX drivers.
A.R.C
The Valkyrie uses Empire Ear's A.R.C tech which I first encountered when reviewing the Phantom last year. A.R.C is short for Anti-Resonance Compound and is a special type of damping coating used on the inside of the Valkyrie's shell and applied to virtually every component used such as the drivers, tubes, and crossover boards.
Empire Ears claims that this coating adds a critical level of mass or solidity to the internal components. This, combined with ferrofluid damping inside the driver, creates a very resonate-free and phase-correct listening experience with the Valkyrie.
The Process
Online Store
Like many CIEM providers, Empire Ears provide an online design tool for you to create your own custom monitor to buy. I would rate the complexity around the same level as Custom Art and Vision Ears design tools in that it is fairly logical in terms of the step-by-step design process. You are also allowed to pay for it online rather than do everything manually or via email.
It will require you to register an account but it is very quick and painless. Having an account is a requirement to buy anything from the online store. You can check out securely via PayPal or a designated credit card once you complete your billing and address details.
Beyond that, I believe you can check your order history and you will get an update when your Valkyrie is shipped much like 64 Audio's excellent online store.
Options
The Empire Ears store has 4 distinct phases; faceplate, shell, artwork, and finalize. Because the shells are handmade rather than 3D printed the choice of designs is incredibly varied. There is something like 62 different faceplate choices alone split into 5 different categories such as standard, premium, and glitter.
Plates
The base price will begin to vary when you pick anything other than standard. It costs an additional $80 for premium and glitter plates up to $150 for their limited blue burl plates ($75 per side). It is a little pricier than the Lime Ears and Custom Art plate options so just watch your indicative check-out price at the bottom of the screen.
Shells & Artwork
Shells follow the same path with the standard for free and glitter an additional $40 per side. Logos are free and you do have the choice of provided logos or upload your own individual artwork to use, (custom artwork has a fee).
If you want a smattering of Swarovski crystals on top that's an additional $80 a pop but honestly that bling stuff can stay the hell away from me as far as I am concerned.
Finalizing
There are not many optional accessory selections is in the finalize section but it does give you the choice of jack termination type for the excellent 2-pin Eros II 4-wire stock cable.
You also can finish your order with a shipping turnaround time but be warned, the fast shipping is an additional $300 which personally I think you should avoid. The case engraving is up to you, it will not cost additional so go ahead knock yourself out with a name or branding meme.
Packaging & Accessories
Since I last reviewed an Empire Ears monitor, the Phantom, it seems the packaging and physical presentation have had a bit of an upgrade. Yes, it is an all-black ensemble, such is the way of things in audio the days, but it's tight as in slick, pro, compact, and all those other useful words to describe a modern branded retail box.
Certainly, it is a much more "together" looking than the original Phantom which was going in the Valkyrie direction but more of a bundle than a purposeful layout. The box is much smaller (hooray from the EE logistics manager and bean counters) than before with a flip lid and a contoured and cut-out protective foam layer on the inside for most of the accessories and hard case.
On the inside of the lid, you get an assortment of guides, stickers, and serial numbers and nestling on top of the cutaway for the cleaning tool a small thank you card.
Accessories
The accessories list is minus the Aegis dust bags from the Phantom and also the larger Pelican 1010 case. Instead, you have a smaller durable round screw aluminum case that is printed with the EE branded wings and a text engraving of your choice. You also get a small cleaning tool and a satin cleaning cloth.
The threaded aluminum case has slightly less space to work with than the weather-sealed Aegis cases of before but they are bloody solid, and I mean practically bombproof. Apparently, it is also weatherproof and it does look fairly tight when the lid is screwed shut. It is a shade on the heavy side though so I am not 100% sure I would be using it on tight Kg limits for travel.
Customer Services & Guides
Ear Impressions
As with all custom monitors you do need to send in-ear impressions to Empire Ears and at this point, I generally have a nosy to see how much guidance they give to their customers on how to do this.
The good news is the provided guide on their website is excellent with plenty of pictures of a good impression and a bad impression. I would advise printing it off along with the official PDF Guide and taking it with you to your audiologist to ensure it is done correctly.
For the record, Empire Ears requires open-mouth full ear impressions to the second bend in your ear canal so you should bring a bite block with you when having the impressions done. This helps keep the open-mouth pose steady for accurate impressions to form.
Turnaround & Handling
Hong Kong, Japan, South Korea, Singapore, & Thailand customers seem to be locked out of the online system. Instead, they have to go through local EE dealers. I do not know if that brings any benefits personally or if the price is higher, perhaps you can chime in on that if you are from those areas.
Once sent the current turnaround time is around 5 weeks which is just average. Westone can churn it out in 10 days and Avara Customs in about 1 week. This is not as slow as Noble thankfully but some patience is required.
Click on page 2 below for Design & Sound Impressions