The Helm Audio True Wireless 5.0 is a stylishly designed TWS offering Bluetooth5.0, IPX4, aptX low latency and 6-8 hours playback time for the price of $129.99
Disclaimer: The Helm Audio True Wireless 5.0 sent to us is a sample in exchange for our honest opinion. We thank HELM for this opportunity.
To learn more about TWS reviews on Headfonics you can click here.
Note, this review follows our new scoring guidelines for 2020 which you can read up on here.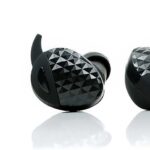 HELM Audio True Wireless 5.0 Review
Tonally, it is big on the bass, perhaps the biggest I have heard so far. That's a strength and flaw and will clearly appeal to EDM and some synth-wave fans who place a little less emphasis on mids instrumental presence. Less so for mids guys.
HELM
If the likes of Redmi, MPOW, and Jade Audio sell TWS as part of a wider range of products, then HELM is the complete opposite. Formed in 2017, they exist to sell wireless, particularly True Wireless. So much so, that the first product launched was simply called, True Wireless.
Admittedly, their product range has expanded slightly in recent months to include a USB/DAC dongle and interestingly, a planar headphone of all things. However, it is True Wireless that has made its name and you can find them being sold directly, on Amazon, and recently via Drop.
Now, this is not their first True Wireless and the name 5.0 on the end is a hint to this being a second-generation TWS. The first, True Wireless 4, was a BT4.1 iteration and the feedback was mixed with some saying it sounded a little muddy.
You can still buy it at $79.99 but why would you? The Helm True Wireless 5.0 is newer and should, in theory, sound and perform better. It is also more expensive at $129.99 and our most expensive TWS reviewed to date.
Tech Inside
We are out of the relative comfort zone of reviewing budget TWS and into something a bit more premium so the pass bar is higher. Thankfully, HELM has thrown in a decent amount of tech into the TW5.0. to try and qualify for that higher price point.
Features
Not only do we have Bluetooth 5.0, which I consider mandatory at over $100 but also IPX4 element resistance, aptX/ACC with low latency, and proprietary antenna technology for extended range.
HELM is boasting up to 60ft with this new antenna so I am outside for testing on this one in this feature. They are also showcasing all of this in a more lavish design than I have seen before outside of the KZ T1.
They are also dropping the mic with some insane battery numbers at 6-8 hours per cycle and up to 40 hours from the cradle. That is as about as good as it gets right now on paper at least.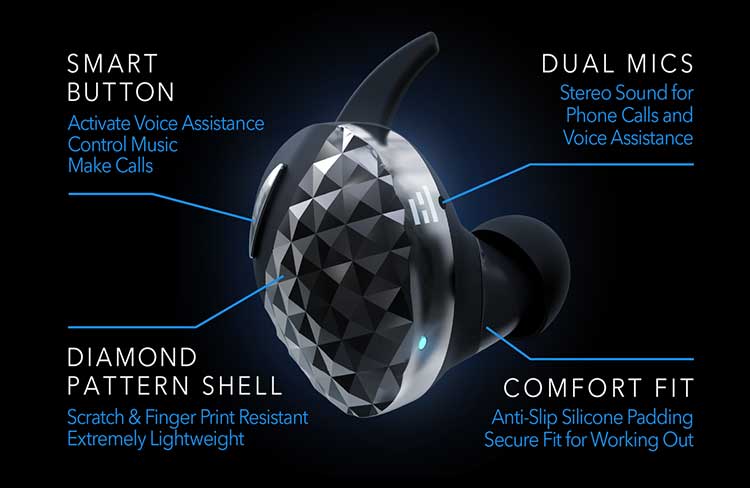 Driver & Chipset
On the 'audiophile side', the HELM True Wireless 5.0 uses a single 6.8mm dynamic driver so already you probably have an idea of the kind of sound you can expect and most certainly a typically dynamic driver timbre.
They also cite 16Ω and 88dB SPL but that has less of an influence on wireless than it does going wired. The quality of that chipset inside and how it powers the TW5.0 is more of a factor and I have to presume this is a Qualcomm QCC3020 chipset given its aptX capability.
Design
Despite being made of plastics the HELM TW5.0 is one of the most memorable-looking designs on a TWS I have seen to date. The all-black visual aesthetic, (options are black and Onyx), is striking and quite unique.
HELM has really put some thought into this with a faux diamond-cut 3/4 faceplate design and a matte black rubbery texture to the rear. That 'shark fin' poking out from the back is a hook that also helps to secure the units in your ear. An especially handy feature for headbangers and gym nuts.
Controls are housed in the final quarter of the plate and surrounded by that matte rubbery finish. It is a nice contrast to the shiny busier reflective diamond surfacing though functionality-wise a slightly awkward placement for a physical button.
The flip side is the size. The TW5.0 is big, the biggest TWS I have encountered outside of the premium Sony WF-1000XM3. In a way that shouldn't matter so long as the fit is good but a big earbud means a big cradle and yes, the HELM cradle is one of the biggest.
Comfort & Isolation
Despite the size, the fit is actually excellent and honestly, we are reaching audiophile levels of comfort and isolation with the TW5.0.
This unit does not have ANC but compared to something like the open-design Huawei Freebuds 3, it does not need it. Considering it has a small venting port at the top for the dynamic driver that makes it all the more impressive.
The passive isolation of the HELM TW5.0 is above average. It dulls down background noise from low-end aircon hum right up to some of that more annoying higher-pitched whines like the wind whistles. It will not totally block out noise but I have had wired IEM designs that are closed design and do a lot worse.
Hooks In You
Those hooks do a fantastic job by the way. I was not sure they would fit or really do the job they were supposed to do but I was impressed.
They have a certain level of flexibility so they should fit all but the most unusual of ears. The matte rubbery coating also makes it super comfy. Even if the shark fin bends under pressure I do not feel it one bit.
And oh boy, they are rock solid and secure in my ear, even with the stock tips. The tip selection is not great. You get a set of s/m/l single-bore silicone black tips and nothing else. But hey! The isolation is great so they do work for me better than I expected.
Controls
Pairing Process
You know I wish I had actually watched the video above before I started my control fiddling. I was about to fire an email saying these have to be the worst pairing experiences of all time until I realized that I was doing it all wrong. Note to self, it's 2020 and men are allowed to read the manual before poking at electronics.
Pairing on the TW5 has this critical delay and OCD process but once you do it right it is dead simple thereafter. The left is the Master and must come out first.
Simply wait a few seconds until you hear HELM pairing then take out the right and they will pair. Do not pair it with our phone or DAP before then or else chaos. THEN start the pairing process with your phone and select the left channel only.
Beyond that, the controls on the TW5.0 are all physical buttons on the rear portion of the front plate. You have one button on each driver's housing and they do different things.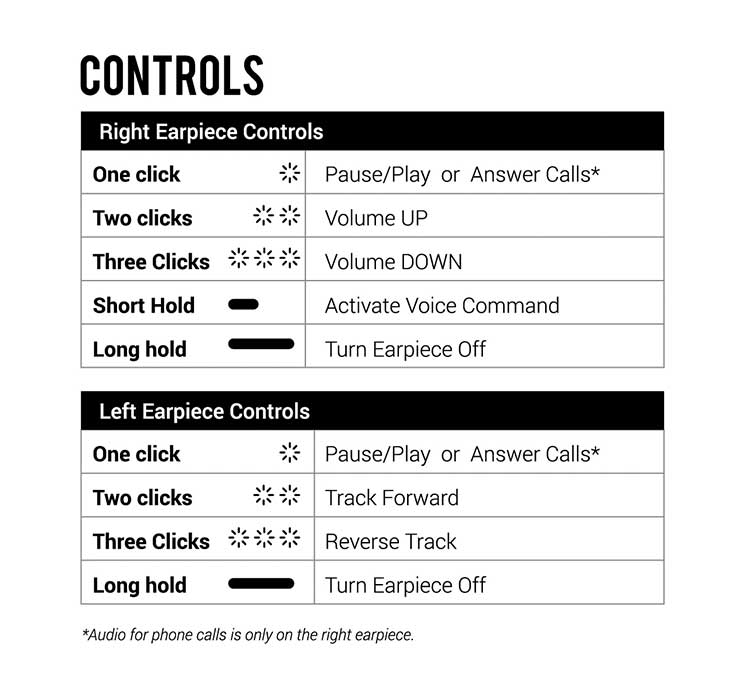 Left/Right Commands
For me, this is about as comprehensive as it gets for remote control work on a TWS. Everything you need to walk 60 feet away and still do what you want is right here.
However, the positioning of those physical control buttons on the rear means you have to pinch and hold whilst pressing. If not, the housing loses balance and can come out or create discomfort. It is not my favorite experience and I would have preferred them more central so as not to tip them.
My other critique is 3 presses for volume down is a lot of bumping and poking. Again, that's a comfort thing. You might be fine with it but for me, it is a little distracting and creates a bit of 'silicone crinkle' on the tips.
I would prefer voice command on 3 clicks and short hold for volume up/down left and right. If there was an app to customize like the Freebuds 3 this would be killer since the Freebuds 3 control system is very weak in terms of options compared to the TW5.0.
Charging Case
The funny thing is the HELM TW5.0 was one of the first TWS systems that arrived with us in Q3 of 2019. I had to wait until I got this review rolling as I needed some more context with other systems. When it arrived I thought, well, this is cute, I might like TWS and it seems pretty small.
Then the Airdots arrived and suddenly the TW5.0 case became Big Bertha. Then about 20 other ones arrived and only the Sony WF-1000XM3 cradle seems bigger. As I said in the design section, the bigger the drivers the bigger the case.
The one nice thing is the perspex lid transparency. You can see right into what's happening charging-wise without having to open the lid which is nice.
The individual drivers will glow red from their LCD when charging and blue when finished and you can see that with the lid closed. The charging cradle also has 4 LED lights on the outside front indicating how much of a charge it has in its own right.
The lid is not without its own initial teething issues with its challenging latch. It is not that easy to open without some length on your nails. I tend to slide in a bit under the central latch and push up. You can't just open it by pulling at it from the sides.
Battery Life
This is where the TW5.0 absolutely excels. Both driver units are capable of 6-8 hours playback time and I did get just over 6 hours during testing. The EW1 from Jade Audio is its closest competitor at 6-7 hours but I did get a few minutes more than the EW1 so this is number 1 in our TWS reviewed to date for battery life.
The charging case at 40 hours probably explains why it has a bit of girth beyond the driver's size. 40 hours is fairly chunky and the chunkiest numbers we have encountered thus far.
The closest we have tested is the MPOW M5 at 35 hours. With an average of around 7 hours and 30-40 hours in the tank that's a pleasing 4-5 recharges. More importantly, a long time before you have to slip them into the cradle which I like.
The caveat? Micro-USB charging. At over $100 that's a bit of a sin. Charging is a sleep-worthy 1.5 hours in this age of the impatient. Fast charging would have rocked for such a big case and price point.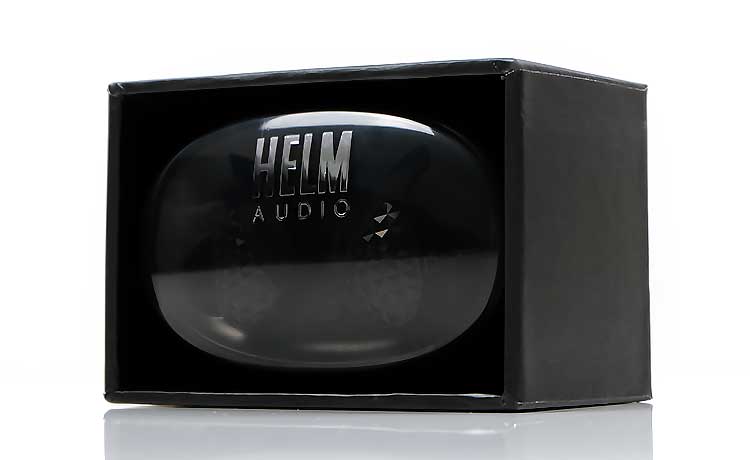 Accessories & Packaging
Small, neat, and to the point, the HELM TW5.0 is a logistics manager's budgetary dream. This touch cardboard packaging sort of reminds me of Campfire Audio designs or maybe just a shade larger. It is simple and small but then it does not need to be huge.
Inside, the accessory lineup is on par for most budget kits and maybe I just wanted to see a bit more. I would love to get a silicone case for the HELM TW5.0 tucked in there or some additional tip types.
Cases seem to be big business for 3rd party suppliers in Asia now for big brands. Protection is a lucrative business in China and I will show you what's possible in future TWS reviews that make using these a bit of casual fun. Aside from wants, the actual accessory line-up inside the HELM TW5.0 box includes the following:
Micro-USB cable
Ear tips – single bore silicone in s/m/l
Documentation and Manuals
Click on Page 2 below for Sound Impressions, performance and comparisons