The Grado The Hemp Headphone is a limited edition open-back circumaural headphone designed from a fusion of hemp wood and
...
The Grado White Headphone is a limited edition open back headphone with an all-white platter outer enclosure and a new
...
The Grado GW100 is the company's first-ever wireless open-back headphone featuring Bluetooth 4.2 and up to aptX decoding capability. It
...
Grado is a company based on tradition, first and foremost.  They've not really changed much over the past few decades…however
...
The Grado PS1000e was the company's flagship single dynamic driver open-back circumaural headphone. It is now discontinued. It was priced
...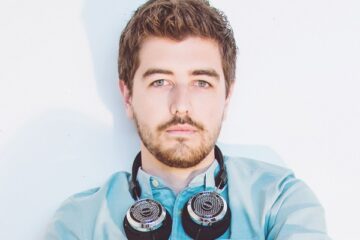 My actual first 'proper' headphone was a Grado SR80 combined with a Little Dot MK2 tube amp and some DAC
...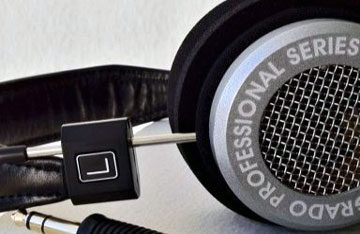 I have several headphones besides the PS-500, and I've reviewed some of them, so I should find it easy to
...
We like our DIY here at Headfonics, we like our Grado's even more! Having recently watched Discovery Channel's "How Its
...
The Grado Reference Series RS1 is a high-end open-back circumaural headphone designed with a mahogany housing and a 50mm driver.
...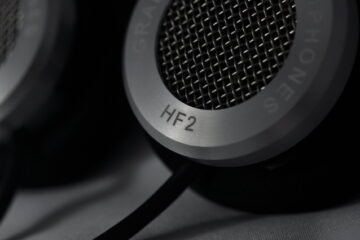 A product of Todd from TTVJ and John Grado of Grado Labs. The HF2 is a hybrid headphone with mahogany
...
Tin Hifi P2 Plus is a special edition IEM featuring an upgraded planar-magnetic transducer and a new gold-plated finish. It
...
The Technics EAH-AZ70W is the company's debut TWS featuring a 10mm PEEK dynamic driver, ANC, and up to 26 hours
...
The HIFIMAN HE400se is a new edition of the classic HE400 open-back circumaural planar magnetic headphone. It is priced at
...
The Drop + HIFIMAN HE5XX is a collaborative rework of the original Hifiman HE500 Series open-back planar headphones. It is
...
The SMSL SP400 is a THXAAA-888 Headphone Amplifier offering up to 6 watts of balanced output power into 32 Ohms.
...
The Burson Conductor 3 Performance is an integrated DAC, pre-out, and headphone amplifier with up to 4W of output power.
...
The NuPrime Hi-mDAC is a small portable high-resolution DAC and headphone amp capable of PCM 32/384 and DSD 256 decoding.
...
The Swan Song Audio Headphones are a beautifully wood-crafted single dynamic driver open-back circumaural headphones. They are priced at $1950.
...
The Xduoo TA-10 is an all-in-one mid-fi level desktop hybrid DAC and Tube headphone amplifier plus pre-amplifier. It is priced
...