My actual first 'proper' headphone was a Grado SR80 combined with a Little Dot MK2 tube amp and some DAC I cannot quite remember. Honestly it was love at first sight with those sleek retro designs and a vibrant musical presentation that just wiped the floor with anything I was using up until that first day I stuck them on my head. Often referred to as the gateway product to audiophile addiction by many of my colleagues in the business, Grado has proven to be remarkably stubborn in this modern era of mass digital marketing and the "me too" philosophy from esteemed competitors. I highly doubt you will ever see a "DJ" headphone from Grado such is the reputation of the brand for the last 60 years. Their brand is their headphone done their way and you either buy into it or you do not. Thankfully a ton of people have done so down the years.
Just recently Grado made a big splash with the announcement that they would launch a new "e" series of headphones. The 'e' series is not some minor offshoot with a niche appeal, this is a radical overhaul of just about 90% of the Grado line-up for headphones from the humble SR60e right up to the PS1000e (on which we have a review cooking very shortly for release). In short it is major news. Already it is being dubbed "the 3rd generation" of Grado headphones with the previous iterations being the original numbers edition during Joseph's time in the late 80's and the prestige series more commonly associated with John's oversight of the company beginning in the 90's right up to the launch of the 'i' series in 2009.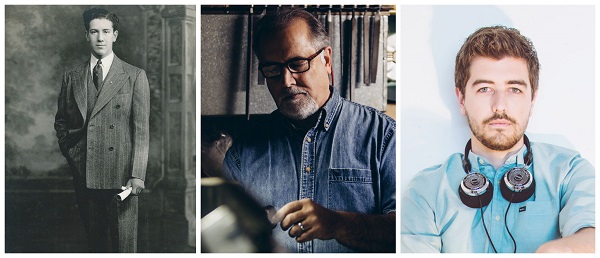 With the launch of the "e" series also comes the next generation of the Grado family to oversee it's success, Jonathan Grado, the Vice President of Marketing for Grado Labs. I can still remember the original picture of a young Jonathan testing his family heritage, like a poster boy for all those great kids with headphones shots you now see on Facebook. It was no surprise then sooner or later the next generation would take the reins of this prestigious American institution for the next assault on our ears. We had to talk about not just about the E Series, but life in general and what it is like being a Grado. So a few emails later via one social site or another I managed to grab some time with Jonathan to ask some questions posed by some of our readers and my own thoughts and this is what he had to say.
Click on next page for our discussion with Jonathan on the new e series headphones…