The Auris Audio Euterpe is the company's latest desktop tube amp featuring a headphone, DAC/Preamp capability, and a unique enclosure
...
The Yulong DA10 is an all-in-one desktop pure DAC, preamp, and balanced headphone amplifier featuring an AK4497 DAC and up
...
The Hifiman HE6SE is a limited edition reimagining of the original HE6 planar magnetic headphone launched in 2010. It is
...
The Abyss Headphones Diana Phi is a stunning compact planar headphone with a flagship-level performance. It is priced at $3995.
...
The iFi Audio xCan is the latest slimline amp in their new 'x' range of portable amp/DACs and also includes
...
This review covers the iBasso DX220, which is the company's flagship DAP and supersedes the older DX200. It comes with
...
This is the second of a two-part feature on the recent CanJam Singapore 2019 show which ran from March 30th
...
The FiiO M9 is the latest in the company's new M series of digital media players featuring Android and Bluetooth
...
The FiiO M6 is a competitively priced Android-based DAP featuring wireless connectivity including WiFi and LDAC BT. It is priced
...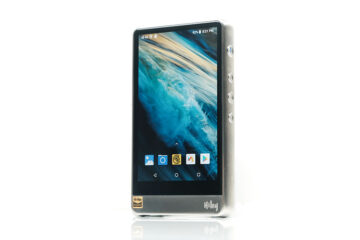 The HiBy Music R6 Pro is the company's next version of the original R6 DAP providing an outstanding price to
...
The FiiO K3 is the company's next-gen of their budget series desktop DAC/Amp. That means more features and still a
...
The UBSOUND Dreamer Black & Gold Limited Edition is a revised version of the original Dreamer launched in 2015. It
...
The FiiO BTR3 is an enhanced version of the BTR1 including support for aptX, aptX-HD and LDAC and can be
...
The NuPrime CDP-9 is a high-end CD Player, DAC, and pre-amp. Priced at €1695.00 it is aimed for audiophiles who
...
The 1More Triple Driver Over-Ear Headphones is their second headphone consisting of a unique triple driver configuration. Priced at $249.99.
...
Part 2 of the CanJam Singapore 2018 report is all about headphones, DAPs, and some of the people whom I
...
This is the third CanJam event to be held in Singapore and our second time in attendance in a media
...
The Custom Art FIBAE 3 is the 3rd custom monitor release by Piotr and the team using FIBAE or flat
...
The HiBy R3 pocket-sized digital media player comes hot on the heels of the successful launch of the flagship R6
...