The Sony MDR-XB950BT are a large supraaural Bluetooth capable closed-back dynamic driver set of headphones. They are priced at $179.99
...
Disclaimer: The Sennheiser G4ME ZERO was sent to us on loan as a sample in exchange for our honest opinion.
...
The Audeze LCD-XC is a new closed-back full-sized planar headphones featuring a beautiful wood finish and a 106mm planar diaphragm.
...
The Cayin C5 is a very powerful but compact portable amplifier designed primarily for headphone usage. It is priced at
...
The following feature is an in-depth review and comparisons of some of the world's best-known headphones from Sennheiser, Hifiman, Audeze,
...
The FiiO E10K Olympus 2 is a second-generation entry-level transportable micro USB powered DAC/Amp with a price of $75.99 Disclaimer:
...
The Grado PS1000e was the company's flagship single dynamic driver open-back circumaural headphone. It is now discontinued. It was priced
...
The iBasso DX90 is the company's new flagship DAP and supersedes the older DX50. It comes with a proprietary OS
...
Westone has been revamping a lot of their universal IEM lineup of late. Well in actual fact pretty much all
...
The Oppo PM-1 is a new flagship planar magnetic headphone featuring a FEM-Optimized Magnet System. It is priced at $1099.
...
The Fostex T50RP has been out for years and years and in that time just about everyone I know has
...
The Ultimate Ears UE900 is a three-way quad BA-driver universal in-ear monitor, (IEM), and the next step after their famous
...
The Questyle CMA800R is a single-ended current mode solid-state desktop amplifier with monoblock compatibility. It is priced at $1,499. Disclaimer:
...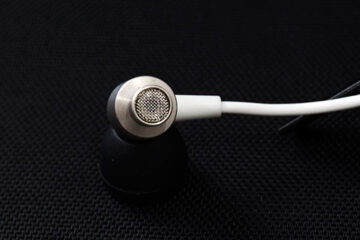 I tried the NOCS brand before with the NS700 cans and although they looked suspiciously like the Platten range from
...
The HiFiMAN HM-700 is a compact 32GB flash memory DAP and the RE-600 is a single dynamic driver universal IEM.
...
The Elekit TU-HP01 sent to us is a sample in exchange for our honest opinion. We thank Elekit for this
...
The Astell & Kern AK10 is a compact portable USB-DAC and OTG amplifier using a WM8740 Wolfson DAC chip capable
...
The Burson Audio Conductor SL is a high-end solid-state desktop headphone amp & DAC featuring 2 DAC cards, an ES9018,
...
The Thinksound On1 Headphones are a brand new portable on-ear closed-back woody design priced for the mid-fi tier market at
...