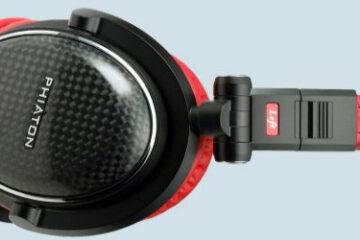 Phiaton's is a brand/ operation of the Cresyn Company, Ltd., a South Korean electronics manufacturer specializing in DAP's, microphones, and
...
The AIAIAI Swirl 2.0 is a consumer-level single dynamic driver in-ear monitor with a unique twisted cable style multi-colored finish.
...
When comparing the B&W P5 to the much more expensive Sennheiser HD-800, and to the much less expensive Sennheiser PX-100, I
...