I resisted reviewing this headphone about 6 months back. Boy was I wrong to do so. Ok yeah it looks very much like a Beats headphone, lets get that one out of the way but the Noontec Zoro kills it sound-wise and for a sub $100 headphone that's a great start. This is an underdog but an underdog with a bit of bite to it and it will be a sad day that a headphone like this at such a low price doesn't get the credit it deserves because at this price point it should be a local consumer headphone champ. Ok so the hyperbole is strong here but honestly after opening it up and listening to it for a few weeks I have been very impressed simply because I expected very little in return.
So who exactly is Noontec? Well they hail out of China and been on the go for about 8 years developing all sorts of audio and IT gadgetry such as DAP's, hard drives and mobile battery packs. Hardly an audiophile pedigree and the Zoro seems to be their first attempt at the consumer headphone market also. For some companies a new entry can pose considerable challenges but recently indie brands such as V-Moda, Aiaiai and Thinksound have proved that a great headphone and savvy marketing can yield great results in a very short period of time. I don't think Noontec will reach those heights but the Zoro does point to some promising ears in their R&D and marketing department.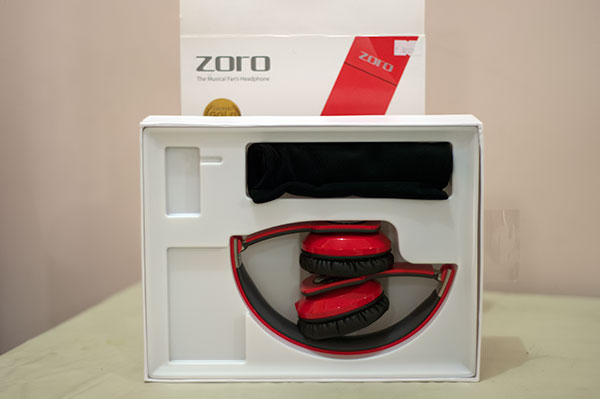 There is no escaping the Beat Solo comparison to be honest and I think that similarity has been a move to cut down on development costs as well as that traditional mimicking style to gain instant recognition from younger brand conscious buyers on a budget. It does differ in some respects to the Solo though and probably enough to keep Monster fairly relaxed about aesthetic similarities. The plastics are higher in percentage with less metal infusion than the Solo headphones and they are a little creakier than the Solo.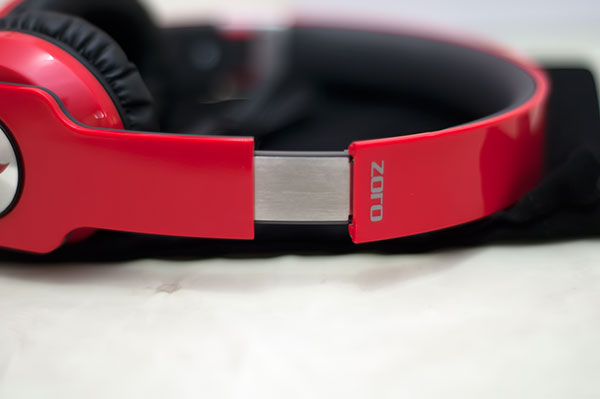 The headband extender is metal though and the hinges are reinforced with metal binding so there is strength at the vital parts but overall I have seen more durable headphones so treat these with care when out and about. At their price range they are on par with Superlux headphones such as the HD661 and HD631 in terms of build quality.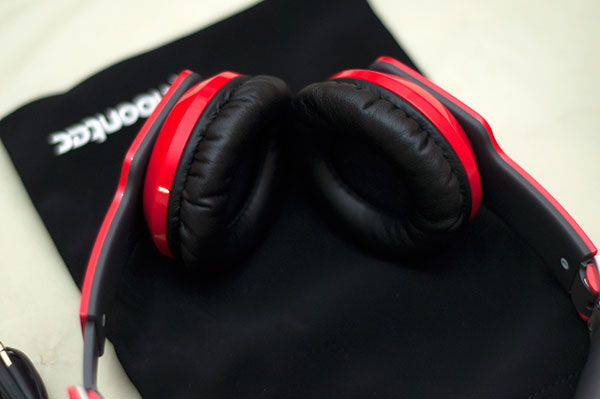 The ear pads are similar in design to the Solo also though are made from protein leather, slightly bigger and doesn't seal as well as the Solo though they are quite comfortable on ear and don't exert too much pressure or lead to any physical fatigue over long listening periods. The clamp is a bit light for a portable headphone so isolation is not that great and background noise can invade at lower listening volumes. The pads and lower arms do fold into the band giving it a much smaller form factor on the go and it does have a small cloth pouch (would be nice for a hard case to be honest) for carrying around.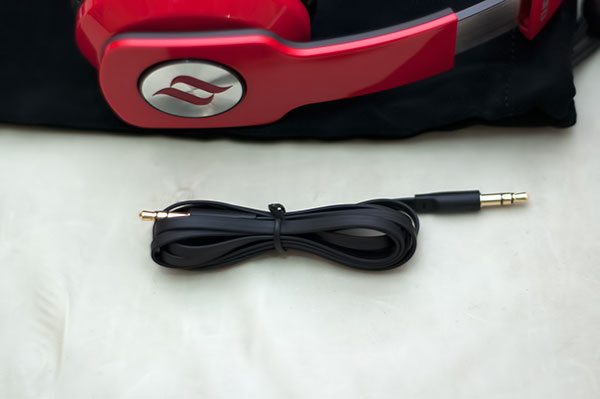 The cables are 3.5mm detachable at both ends and are flat in construct with not too much tangle as a result, but it does feel kind of flimsy at times. The 3.5mm connector does give it a bit of flexibility so you can experiment with other similar connected cables that are more durable or perhaps of a different tonal quality just for fun.
Technical Specs
Plug type 3.5mm
Driver diameter 40mm
Input impedance 16 ohms
Rated power 30mW
Maximum power 60mW
Transducer principle Dynamic, Semi-open
Frequency response 13~26,000 Hz
Sensitivity at 1 KHz(SPL) 124dB
Wearing fashion Supra-aural
Audio cable 1.2m,OFC+TPE
Net Weight 150g
How does it sound?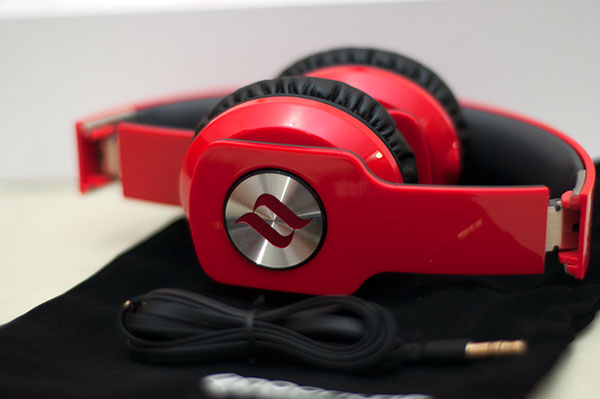 Well in a nutshell for the price the Noontec Zoro sound fantastic. They really nailed the consumer audio blueprint but gave it a much more balanced approach without loosing any bottom weight which modern 'fashionistas' crave. The great thing about the Zoro's is the overall neutral tonality in the signature. The delivery is clean, clear and most importantly vibrant and musical. There is nothing muddy about the bottom end on the Zoro – it hits pretty well giving a nice tight punch and decent extension and pleasingly doesn't bleed into the mids which are reasonably clear and balanced. In previous budget headphones the treble in these type of consumer cans have been traditionally bright and hot, usually with a bit of burn in you can get rid of that, but sometimes your not so lucky and you get stuck with an upper-tier egg fryer.
Thankfully the Zoro doesn't suffer from sibilance or hot treble giving a slightly more laid back response but nothing like a B&W P5 roll off ensuring no loss of detail in the top end. That's pretty surprising at this level to be honest with you. It's not as smooth as say the Philips Downtown, but the added vibrancy and detail certainly make it a more engaging headphone for far more genres than I would have expected when I first set eyes on it. Being primarily consumer headphone it does suit modern genres much better than more conservative or delicate recordings. The sound stage is nothing to write home about but in this class sound stage is rarely the top choice for buyers.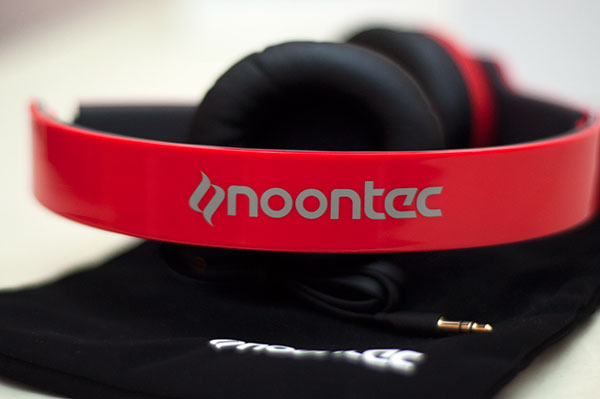 This headphone is not for complicated layered music, don't bother, but surprisingly it can handle a fair amount of modern genre swapping. It is most at home with R&B, Hip-Hop and Dance or anything with a strong driving beat and the decent mids and non-fatiguing trebles do allow for some decent listening periods without fatigue or annoying sharp spikes that might make you wince to the glee of fellow commuters.
Driving the Noontec Zoro
This is a super easy to drive headphone with a 124db rating at 16ohms. No deceptive or fussy driver technology with these 40mm drivers. If you must amp it then a FiiO E6 will suffice or if you want to temper the tonality slightly then warmish amp might be better than a neutral or bright amp such as a C&C X02.
Final thoughts
I am a believer, I like it. It's not a world beater, its still a bit rough around the edges and doesn't have the space and refinement of some bigger headphones a few dollars above it, but by golly it whips the Beats Solo into submission sonically and for a fraction of the price.