We like Aiaiai here at Headfonics and we like what they do with their headphones – always left of the center and trying something a little different but more importantly they get the sound right for their target audience from the club indie hit of the TMA-1 to the rich sounding budget Tracks on-ear. Even the polarizing Studio has a little something to it that kept it above the other more consumer driven bass head cans in the market.
The launch of the Capital last year filled a very big gap between the TMA-1 and the Tracks given their price difference and usual tardy me is only getting around to reviewing it now due to the slew of gear coming through the door. Mind you I have been listening to this for a while now and have some very definite but as usual personal conclusions of the Capital. It perhaps the first time style took precedence over audio quality which is slightly unusual for Aiaiai in my previous experience since they normally get the balance just right. That is not to say they are a bad headphone, they are not, but there are some unusual design flaws that made me wonder who's head did they road test the headphone on before launching it.
The packaging and build
As per most Aiaiai product launches the packaging and presentation is par excellence and for a budget to mid-tier entry they don't hold back on the full unboxing experience with perhaps a travel pouch the only really lacking accessory which for a highly portable headphone seems to be a curious omission.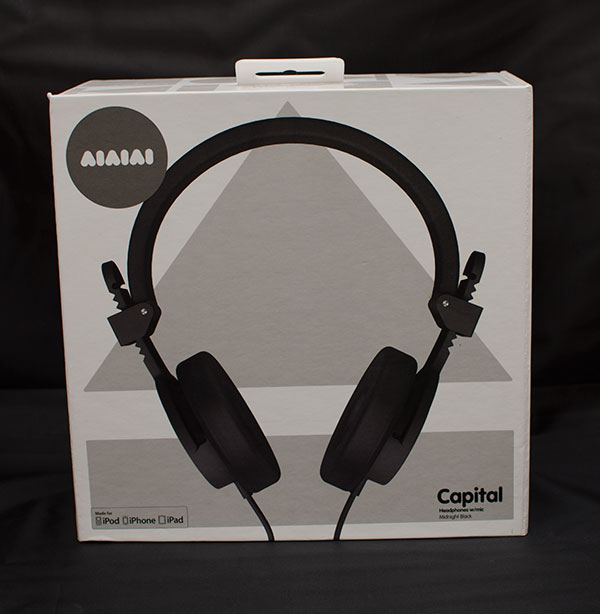 The headphone itself, like most modern consumer headphones, is 'i-ready' with remote and mic built into a non-detachable twin entry cable terminated with a 45 degree angle 3.5mm jack.The construct itself is very rugged and apparently weather proof to some extent for daily outdoor use against rain and snow. It's body is built from a nylon reinforced fiber glass and it can take a lot of flex and movement without fear of anything breaking or falling off. In many ways the famed flexibility of the TMA-1 has been continued here for the Capital on a slightly smaller scale.
The cans come in a number of colors also with a dash of faded greens, some blue accents and grey blocky colors and of course ubiquitous black which is the one in my hand. The black are lint magnets actually on the headband so from time to time I have had to run a lint roller on it to keep it clean and fresh. Though they come without a pouch you can at least fold them into a nice and tiny form factor to reduce carrying size significantly for those who like to commute. And that's the story here really – a commuter's headphone – very rugged, small, fold-able and easily adjusted.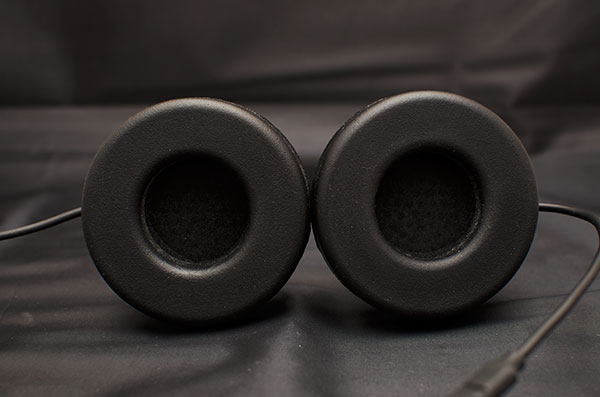 Yet there is one glaring weakness. Though at the time of writing I cannot confirm if my unit is a revised unit the actual cups and padding do not have a particularly instant on seal and tend to be too rigid and flat forcing you to tweak endlessly to find the sweet spot in terms of seal and comfort. Now for me mine did 'ok' and I got a decent fit but for others it didn't work out too well meaning sound quality is so very personal to the shape of your head and ears. A loss of seal for the Capital is the death knell of all that is good about its audio reproduction as a closed headphone. Get the seal right though and the Capital is pretty good value for a $100 can actually.
Technical specs
• Driver Unit Size 40 mm
• Plug Angled Stereo Plug 3.5 mm
• Speaker Impedance 32 Ohm
• Speaker Sensitivity 112 +/- 3dB
• Maximum Power Input 40 mW
• Frequency Response TBD
• Microphone Sensitivity -42 +/- 3dB
• Microphone Directivity Omni-directional
• Designed in Denmark by KiBiSi
• Assembled in China for AIAIAI
How do they sound?
Its technically an on ear closed headphone with a slightly larger pad size than say a DT1350, more in the region of the ESW9 pad and cup size so bears all the hallmarks of a closed headphone when the seal is working. The overall tonality is dark to warm but slightly more balanced than the TMA-1 in terms of a lesser bass dominance and slightly stronger highs and cleaner mids. The level of detail though and sound is not as clear or expansive as the bigger Studio though the treble is much less muted than the more niche driven TMA-1. The cup seal may indirectly lessen the bass slam due to its stiffness so those expecting bass monsters may not find this the last word but I certainly enjoyed the mid-bass hump on the Capital than other similarly priced headphones.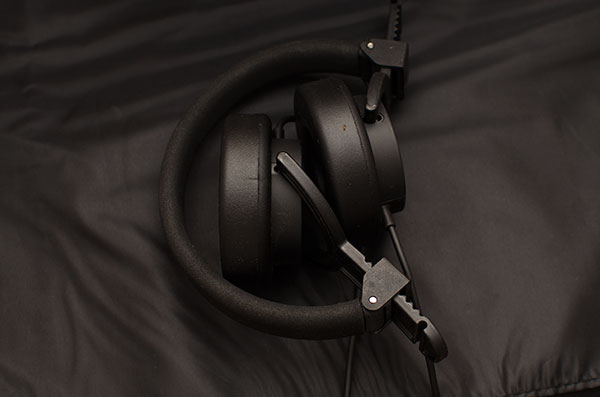 More musical than analytical the Capital is capable of performing pretty well across a wider range of genres much like the Studio although sound stage wise is much more closed and flatter and at times a little claustrophobic when pushed on more complex tracks. The mids are better defined and cleaner than the TMA-1 but cannot be defined as say aggressive or in your face. The sparkier treble on the Capital helps keeps things ticking along nicely.
Now without a seal the whole balance shifts markedly to the treble end of things and there is a loss of depth and extension in the bass so those who are put off with seemingly hot highs might want to check that seal again.
My overall feel for the Capital's audio quality was a reasonably balanced warm tonal quality that perhaps lacks a little space to truly shine in detail. It is pretty forgiving on poor recorded tracks and MP3's though so those on the go with a quick and dirty download of random tracks wont suffer unnecessarily and the Capital is pretty easy to drive out of most decent DAPs. I tested the Capital using the ALO Audio RX Mk3 amp and the Astel and Kern AK100 and found the body to be much more substantial and controlled than direct out of the Astel and Kern which sounded a bit brighter and grainier with thinned out mids but otherwise no issues in driving the headphone direct.
Final words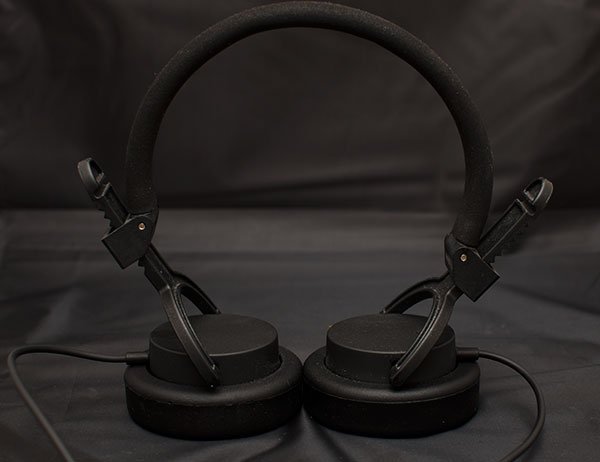 As an in-between headphone between the Tracks and TMA-1 I feel the Capital can hold it's own. There is a definite appeal in its rugged and robust build and the design points are eye catching but the pad issue can give you a Jekell and Hyde audio reproduction that you wont know suits you or not until you try it on your own head. For me the seal stuck and gave a warm closed and intimate tonality that screamed musical and forgiving than analytical and intolerant. Nothing mind blowing but on balance a headphone you can pack away on your travels without worrying too much about lose of quality. The cups can grate a little on the head after extended listening periods so I do hope they resolved this in the long run because the likes of the Downtown from Philips have this seriously sorted for comfort and seal.