The STAX SR-L300 Limited is a commemoration edition of the SR- L300 to celebrate the 80th anniversary of the STAX
...
Disclaimer: The Stax SRM-D10 sent to us is a sample in exchange for our honest opinion. We thank the team
...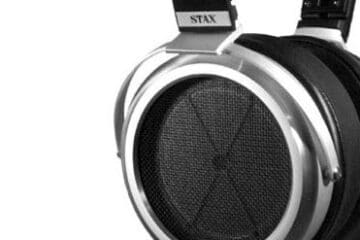 In their March bulletin Stax of Japan, famous the world round for their range of electrostatic wonder cans, announced the
...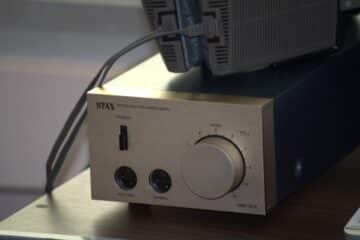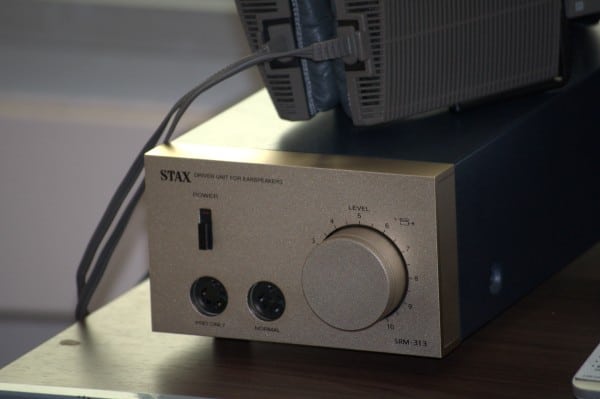 Components: Headphones: Stax SR-303 Specs: Type Push-Pull Electrostatic Earspeaker / Open Back Impedance 144k Ohms Frequency Response 7 – 41,000
...
This review covers the Stax Lambda Pro electrostatic headphones and the SRM-1/MK-2 FET-input, pure class-A, DC-coupled amplifier. Disclaimer: Both units
...
The HIFIMAN Shangri-La Jr Amplifier is the hybrid solid-state and 6SN7 tube electrostatic companion to the Jr Headphones. It is
...
The Drop + Sennheiser HD 8XX has a revised tuning from the original flagship HD800s open-back dynamic driver headphones. It
...
The Flare Audio E-Prototype is a single 10mm dynamic driver universal IEM featuring USQ technology and a 3D printed design.
...
The xDuoo TA-26 is a high-powered desktop headphone tube amplifier with a dual 6N8P pre-amp and 6N5P buffer. It is
...
The Audeze CRBN is the debut launch of the company's first-ever 580v Pro Bias compatible flagship electrostatic headphones. It is
...
The Wells Audio Dragon is a high-end hybrid tube amplifier capable of up 5 watts of power with up to
...
For today's review, we look at the Audeze LCD-5 flagship planar headphone featuring a new internal driver and magnet structure
...
The HIFIMAN Shangri-La Jr is a flagship electrostatic headphone using the company's unique nanotech driver technology. It is priced at
...
The Massdrop x Koss ESP/95X is a collaborative special version of the classic Koss ESP950 electrostatic headphones and energizer pack.
...
The Dan Clark Audio Hel Yeah! bundle consists of a revised and improved AEON FLOW RT, Schiit Audio's HEL DAC/Amp,
...
The Final A8000 is a flagship dynamic driver universal monitor with an ultra-thin Beryllium foil (Truly Pure Beryllium Diaphragm). It
...
The Chord Electronics Hugo M Scaler is a unique high-end upsampling component capable of upsampling digital streams from 44.1k up
...
The Audeze LCD-GX is a re-imagination of the of their classic open-back planar magnetic design into a full-on gaming-orientated headphone
...
The Hifiman Jade II is the company's 2nd generation full-sized electrostatic headphone and solid-state amplifier system. It is priced at
...