The Empire Ears Valkyrie is the company's co-debut triple-driver hybrid electrostatic monitor featuring their proprietary EIVEC technology. It is priced
...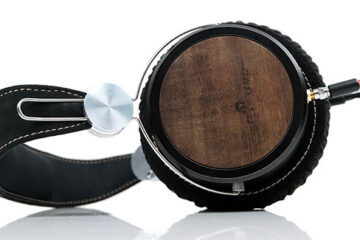 The oBravo HAMT-3 MKII is the company's next-gen hybrid dynamic driver and AMT tweeter closed-back full-size headphones. It is priced
...
The Meze Rai Penta is the company's flagship Penta-hybrid universal monitor featuring a single dynamic driver and a quad BA
...
The iBasso DX160 is the company's slimmed-down reinvention of their larger DX22o series DAP but still retaining Android and a
...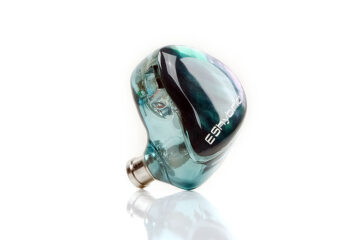 The Shozy & AAW POLA39 is a re-tuned version of the electrostatic hybrid POLA monitor with more of a midrange
...
The Hifiman R2R2000 Red & Black Editions are the company's newest Hi-Res Bluetooth receivers using dual PCM1704K R2R, (Black) and
...
The WAVAYA Octa is the company's flagship porcelain custom monitor featuring a double electrostatic array and a triple BA driver
...
The Cayin YB04 is the company's debut universal monitor featuring a quad balanced armature driver configuration and CNC Aluminum design.
...
The DUNU DK-3001 Pro is a complete revision of the original DK-3001 and benefits from the technology first introduced on
...
The Rupert Neve Designs RNHP Precision Headphone Amplifier is the debut launch of the company's first-ever dedicated desktop headphone amplifier.
...
The Custom Art FIBAE 7 is the newest flagship custom monitor design featuring the company's innovative FIBAE technology. Featuring 7
...
The HiBy R5 is the company's new mid-range digital audio player featuring a dual CS43198 DAC implementation, Android Oreo, and
...
The AAW Canary is the company's debut flagship hybrid electrostatic universal monitor, (also can be ordered in custom format). It
...
The Auris Audio Euterpe is the company's latest desktop tube amp featuring a headphone, DAC/Preamp capability, and a unique enclosure
...
The beyerdynamic Xelento Wireless earphones are the latest generation of monitors utilizing Bluetooth up to aptX-HD standard as well as
...
The Lear LCM-Skyline is a new custom monitor featuring an 8mm PEEK diaphragm single dynamic driver and a balanced in-ear
...
The Hifiman TWS600 is a set of True Wireless in-ear monitors using Hifiman's Topology Diaphragm technology. Disclaimer: The Hifiman TWS600
...
The Vision Ears ELYSIUM is the company's very first hybrid monitor featuring a dynamic driver for the mids, a BA
...