The iBasso DX300 MAX is a high-end DAP featuring a dual AK4499EQ DAC and a separately controlled analog amp stage.
...
AMP12 is a balanced circuit amp card for their flagship DX300 digital audio player with a maximum output level of
...
The iBasso DC04 is a dual CS43131 DAC and balanced 4.4mm output capable dongle delivering up to 195mW into 32Ω.
...
The iBasso DX300 is the company's latest DAP featuring a dual system controller, Snapdragon 660, Android 9, and a quad
...
The iBasso IT07 is the company's flagship universal monitor featuring a single dynamic driver and 6 BA driver configuration. It
...
The iBasso CF01 is a unique True Wireless System that turns any MMCX IEM into a wireless-capable monitor with aptX
...
The iBasso IT00 is an entry-level 10mm multi-layered graphene diaphragm dynamic driver universal IEM. It is affordably priced at $69.
...
The iBasso DX220 MAX is a unique transportable media player based on the DX220 ES9028PRO chipset but with a separate
...
The iBasso AM05 is a 5 balanced armature driver universal monitor featuring a 4-way crossover and a designed using resin
...
The iBasso DX160 is a new mid-range compact media player featuring Android Oreo, a 1080p screen, balanced output, and a
...
The iBasso DX160 is the company's slimmed-down reinvention of their larger DX22o series DAP but still retaining Android and a
...
The iBasso DC01 is a 'pint-sized' fully functional USB-DAC and amplification dongle with a 100% balanced 2.5mm TRRS output jack.
...
It was perhaps inevitable that iBasso would release a new DAP at the tail end of last year given the
...
The iBasso P5 Falcon is a both a portable and desktop dual-stack analog amplifier with a switchable opamp design. It
...
The iBasso DX90 is the company's new flagship DAP and supersedes the older DX50. It comes with a proprietary OS
...
The iBasso DX50 is the company's second mid-range compact digital media player featuring a proprietary OS and a WM8740 24Bit
...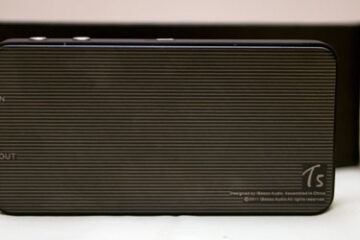 I have been mightily impressed of late with the incoming small headphone amps such as the D-Zero, the FiiO E11
...