In this post, we review the iBasso DX320 MAX Ti, which is a high-end transportable Android 11-based digital audio player with Class A amplification. It is priced at $3499.
Disclaimer: This sample was sent to us in exchange for our honest opinion. Headfonics is an independent website with no affiliate links or status. We thank iBasso for this opportunity.
To read more about Gustard products we have previously featured on Headfonics, click here.
Note, that this article follows our latest scoring guidelines which you can read here.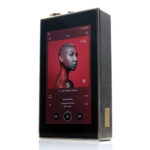 iBasso DX320 MAX Ti
The iBasso DX320 MAX is a stunning-sounding portable audio player with both IEM and headphones alike. There are very few competitors out there that can match its expansive staging capability or its almost perfect harmonic balance.
Pros
Incredible soundstage and resolution
Long battery life
Sturdy build
Cons
Bulky for portability
Weak Bluetooth Signal
The iBasso DX320 MAX Ti is the 3rd generation of the company's TOTL digital audio players. Always more transportable than portable, it occupies a niche space for those audiophiles who want desktop-tier performances for in-ear monitors and headphones alike but where space might be at a premium.
As with the two previous iterations, the DX220 MAX and the DX300 MAX, the DX320 MAX Ti builds on iBasso's precursor DAP for that series. In this case, it is the DX320, sans modular headphone amps, but retaining and expanding on several core technical highlights, including their first foray with Rohm DAC chipsets.
The form factor will be very familiar to MAX enthusiasts though the price point is again a little higher than what came before. Oh, and you might have to react a bit fast if you want to buy a DX320 MAX Ti, since, like previous models, it is a limited edition model with just 888 units released.
If you do get one, however, then lucky you. The DX320 MAX Ti is one of the most resolving and tonally 'correct' digital audio players I have reviewed to date.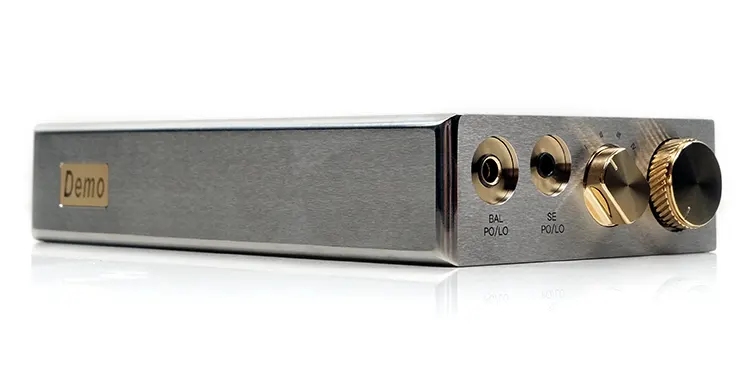 Tech Highlights
Summary
So, what can the iBasso DX320 Ti MAX do? Well, since it is battery-powered it can act as a balanced-designed dual OS, (Android & Mango), portable digital audio player for wired and wireless headphones, or IEMs.
However, it is something for the bag rather than pocketable, hence its 'transportable' label given the size. Its unique and highly-isolated split power system does mean it requires two charging inputs, a USB-C for the DAC and a 12v DC power source for the amplifier.
Unlike, the FiiO M17, for instance, this is not a pass-through DC design meaning it cannot bypass the batteries and should be only used for charging. That means the DX320 MAX Ti is 100% battery-powered rather than a hybrid of battery and DC power.
The player can also make a good stab at replacing your desktop DAC or amp since it has both USB-DAC/OTG and SPDIF, as well as single, (2.5Vrms) and balanced line-out, (4.5Vrms) choices with a high decoding ceiling.
The rated PO output power is very good for a device of this type at up to 6Vrms or 1.125W balanced into 32Ω and even higher for 300Ω loads at up to 9Vrms. ZMF Headphones Atrium owners should take note.
There are also options for wireless streaming capability, (WiFi or Bluetooth LDAC) and local storage for media files giving all-in-one modular units of a larger nature some healthy competition.
What it cannot do is separate the internal digital DAC from the fixed analog amplifier as in feeding a signal from a 3rd party source into the amplifier directly.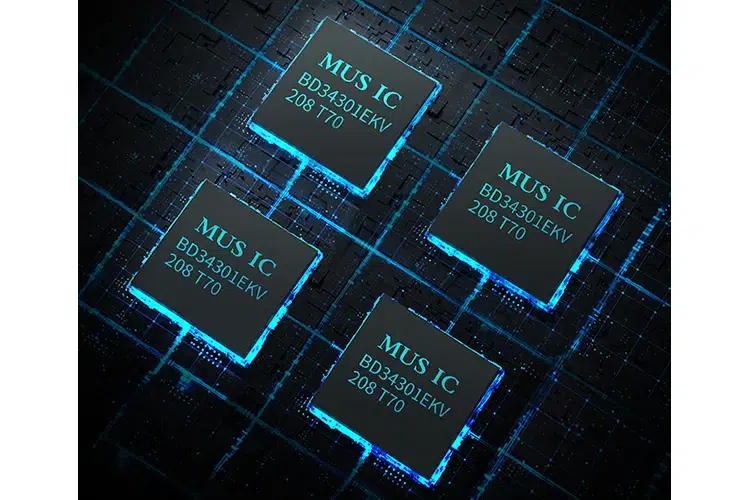 DAC
The DX320 MAX Ti uses a delta-sigma solution drawn from its little sibling, the DX320. No Sabre or AKM here but rather an ambitious quad ROHM BD34301EKV DAC array upgraded from the DX320's dual design using the same chipset.
It is not the first time iBasso has done a quad-DAC solution. The DX300 was one such example using a Cirrus Logic CS43198 but the ROHM is newer and on a much higher level in terms of performance.
The BD34301EKV is part of ROHM's MUS-IC series of DAC chipsets of which there are two versions. This is the higher-grade version with the BD34352EKV positioned behind it and differentiated by a slightly reduced SNR and THD-+N rating, (around 3-4dB lower).
Billed as sonically sitting somewhere in-between the more musical AKM and generally neutral-inclined ESS chipsets, these ROHM DACs are being pitched by the company as excelling in producing classical music with an emphasis on dynamic range and spatial reverberation suited to arena-like music.
That being said, amplification and final tuning will come down to iBasso's engineers and I can say at this point they have opted for a very balanced sound signature from this setup with incredible dynamic range.
Decoding
Decoding on the DX320 MAX Ti is excellent with up to DSD512 and a maximum of PCM 32BIT/768kHz as well as MQA 16X unfolding capability. Since it is Android-based, the DX320 MAX Ti will bypass the OS bitrate limitations with a BIT for BIT system-wide playback architecture up to the maximum 32BIT/384kHz.
2 digital filters are also included as opposed to several with access to a sharp roll-off and a slow roll-off as well as access to iBasso's excellent Ultimate Mode which will activate all 4 DAC chipsets at the same time during playback.
Since the DX320 MAX Ti is also BT5.0 equipped for Bluetooth you can also expect up to LDAC as well as lower codec compatibility from SBC up to aptX and ACC for iOS users for transmitting. However, receiving is still limited to the lower SBC and AAC codecs much like the DX320 setup.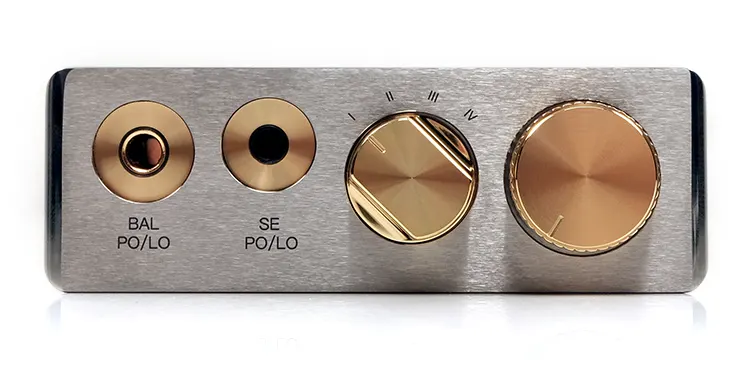 Amplification – Volume
There are two important aspects of the DX320 MAX Ti amplification design. The core amp circuit itself and how the volume control is implemented.
I want to start with the analog volume control because it is a significant change from the previous MAX designs. This time we have a 4-wiper stepped attenuator with 24 steps offering a claimed +/- 0.1dB of tolerance in between each step.
Compare that to the DX300 MAX which had a +/-2dB of channel tolerance and you can see the difference the new stepped attenuator makes.
At a portable DAP level, this is a huge switch up from traditional digital volume or relay-based systems, specifically in dynamic range retention and channel balancing at low volume levels for sensitive gear.
Not sure anyone is doing something like that at the moment though, given the dimensions of the DX320 MAX Ti, iBasso does have the advantage of more internal space to introduce it.
Digital audio, (for PCM), is not left behind either. The latest firmware introduces a digital volume control that will help tighten up any micro-volume control levels, especially for sensitive IEMs whose ideal volume levels might not match one of the steps precisely.
Gain control is also now a feature of the analog amplification design with the DX320 MAX Ti receiving a 4-gain stage switch with a range going from stage 4 at 0 dB down to stage 1 at -15.5 dB.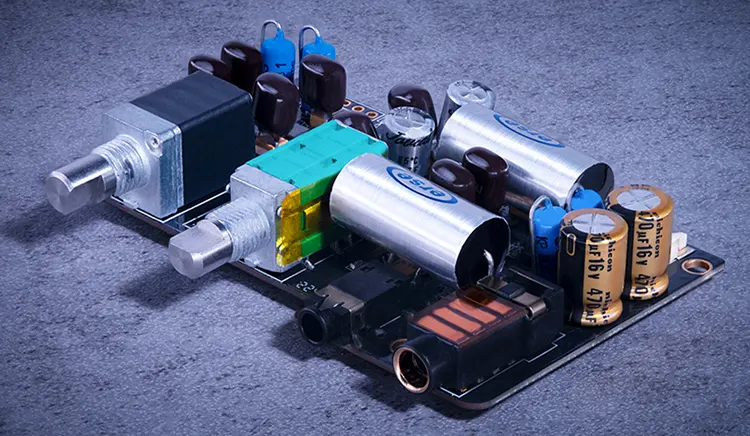 Amplification Design
For the amplification circuit, the DX320 MAX uses a discrete-engineered 'Super' Class A circuit design.
The "super" is not a technical engineering description but more of an upgraded design on what has come before with true film capacitors and electrolytic converters introduced.
If you are concerned about heat from this Class A design then worry not, the DX320 MAX Ti runs pretty cool throughout our testing.
Performance Numbers
The output power is excellent, particularly for 300Ω headphones connected to the balanced output that generates a 9Vrms output rating or around 270mW, almost the same capability as the 9Vrms rating when there is no load at all.
On top of that, iBasso has managed to further reduce the THD+N value for 300Ω loads by 2 dB over the DX300 MAX at -113 dB over -111 dB balanced and -109 dB over -107 dB SE.
I mentioned before ZMF Headphones and an FYI, those Atrium dynamic drivers have a rated maximum input power of 250mW at 300Ω so this is more than enough to drive them.
At 32Ω the balanced output power of the DX320 MAX Ti has been lowered slightly from the 6.5Vrms capability of the DX300 MAX to 6Vrms or around 1.1W of output power. That should be more than enough for dynamic driver headphones with that type of load.
Single-ended is naturally lower but still shows a very good power output rating with a high load at 4.5Vrms for 300Ω or 67.5mW, the same rating as having no load at all. Down at 32Ω, you are getting up to 4Vrms or 500mW which should be fine for IEMs and more than a few efficient headphones.
One interesting deviation from the DX300 MAX is the lineout configuration. There is still a true balance design but we do lose the dedicated 4.4mm line out and instead, we have dual 3.5mm and 4.4mm PO/LO options.
The voltage levels seem to have marginally increased over the previous MAX at 4.5V and 2.25V balanced and single-ended compared to 4.4V and the low gain adjusted 2.2V from the DX300 MAX's 4.4mm LO.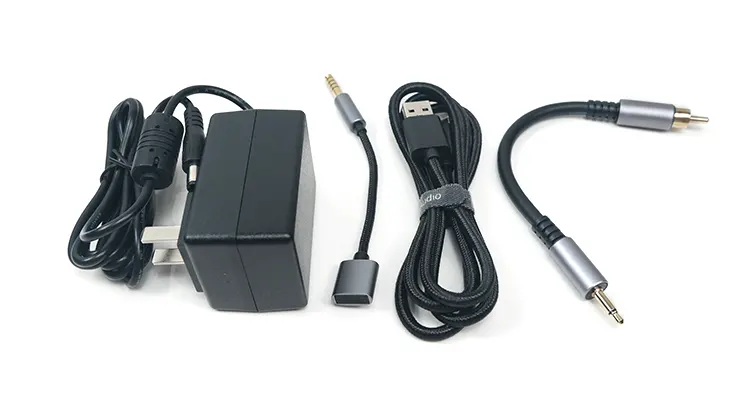 Power
As with previous MAX designs, the DX320 MAX Ti uses an analog amplification circuit completely separate from the DAC's digital circuitry.
The implementation of the power supply into two separate and distinct configurations with no overlap is designed to clamp down on noise filtering through the signal path from the USB port into the DAC and beyond into the amplification stage.
This isolation is achieved through optocouplers and I2C isolators to completely isolate the DX320 MAX Ti digital to analog sections from any interference.
What that means to the end user though is a 2 separate charging methods for the DX320 MAX Ti. The USB-C for the digital side and a 12V DC plug for the analog side.
Each has its own charging cycle times at 2 hours for the analog side and 3 hours for the digital side with a trickle charge kicking in when it hits 100% to prevent damage.
Battery Capacity
As far as I am aware the specs of the individual battery designs inside the DX320 MAX Ti are unchanged from the previous generation DX300 MAX. That means a total of 5 individual li-poly batteries, 1 (3.8V 6200mAh) for the digital side, and 4 (4 x 900mAh 8.4V) for the amplification circuit in the form of a high voltage battery pack.
The DX320 MAX Ti has the same five-battery 4/1 split but this time the digital side gets a larger 6200mAh battery for the digital side and the same quad 900mAh 8.4V battery pack for the analog side.
The on-paper rating is similar to the DX300 MAX at an outstanding 17 hours of total playtime in normal mode and 13 hours in Ultimate mode. However, I am presuming the weighted test is the best possible scenario with lossy files, the screen off, a 32Ω load max, and in single-ended mode at roughly 50% volume with the screen turned off.
Note, that in Ultimate mode you may find the digital side draining faster than the amplification side given all 4 DACs will be in use but my observation is that the total playback time is close to around 11-12 hours using IEMs
High loads and higher resolving files with more volume will lower the life cycle. However, the alternative Mango OS should perform better than Android given it is a stripped-down service with fewer background tasks draining the battery when in use.
I would also suggest going into DX320 MAX Ti settings to cap the battery to 80% maximum to prolong its life in the long term. And in the short term, I would run it down completely and charge it completely for the first few cycles to get the battery meters reading them accurately.
Click on page 2 below for design, controls, packaging & accessories
Click on page 3 below for software changes.
Click on page 4 below for sound impressions and pairings.