In this feature, we review the Shanling M0 Pro, which is a compact dual DAC DSD128 and LDAC wireless capable entry-level digital audio player. It is priced at $129.99
Disclaimer: This sample was sent to us in exchange for our honest opinion. Headfonics is an independent website with no affiliate links or status. We thank Shanling for their support.
To learn more about Shanling products we previously discussed on Headfonics click here.
Note, that this article follows our latest scoring guidelines which you can read here.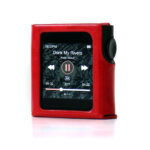 Shanling M0 Pro
There seems to be an upswing with audio gear because there are so many components nowadays that blur the lines of price-to-performance ratios, and the Shanling M0 Pro is one of them. It's an ultraportable device that does a lot of things well.
Pros
Warmth and smooth sound signature
Useful features
Synclink Remote Control
Cons
The 4.4mm capability requires a separate purchase
No wireless charging
Shanling has recently released a line of similarly designed DAPS consisting of the M3 Ultra, the M6 Ultra plus a couple of other goodies expanding their already large Product lineup.
They also released the M0 Pro which is an ultra-portable DAP and a follow-up of their M0 portable player but designed it with more similarities to the larger M6 and M3 DAPs.
The M0 Pro is a refresh of the M0 and a rev-up, particularly on the internal hardware where most of the changes took place along with some other refinements that put it a few steps above the original.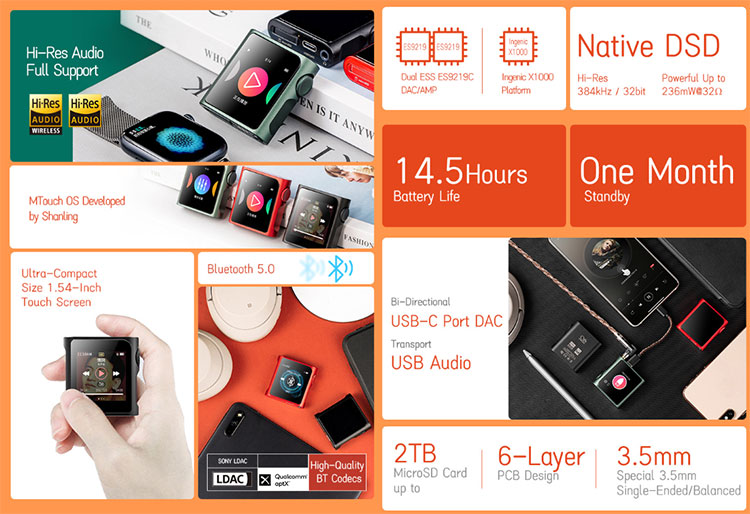 Tech Highlights
The major change within the new Shanling M0 Pro took place within the DAC section. The original M0 used an ES9218P but it was replaced inside the M0 Pro by a more recent ES9219C. But not only was the DAC chip updated but this time around the M0 Pro gets a double set of chips.
By doubling up on DAC chips, Shanling was able to obtain better rendering capacity out of the M0 Pro compared to the older M0 plus dual channel and balanced output capability. They were also able to obtain more data conversion fluidity and a much higher headphone output capacity.
Another point of interest consists of the Ingenic semiconductor X1000. This particular variant is a MIPS based 1gHz processor with built-in RAM and although there are two variants, a 64 MB and a 32 MB variant, The one used is undisclosed.
DAC
The Shanling M0 Pro can double-duty as a stand-alone DAC headphone amplifier. All you have to do is connect it to a USB-equipped device such as a PC, Laptop, or MAC and switch over to USB DAC mode within the menu.
I obtained some good results from this device using it in that manner, particularly when using the 4.4mm adapter. I was able to push some headphones like the HIFIMAN Arya quite well but not optimal, however. I would stick to efficient gear, in particular IEMs.
Another useful aspect of the M0 Pro is that if you leave the unit in that USB DAC mode, it can also act as a dongle DAC connected to a mobile device. You'll have to outsource a dual USB-C cable for that of course since Shanling doesn't include one.
So the M0 Pro can replace at least three types of devices up to now which raises its versatility rating. The only particular feature it does not have is internal storage. But you could use a micro SD card of up to 2TB which is an upgrade from the 512MB max capacity on the original MO.
Decoding
Shanling lists the digital format specifications as PCM at up to 32bit/ 384kHz rates. DSD capability is listed at DSD128 maximum along with three selectable modes which are D2P, DOP, and native. There's no mention of MQA capability but that wasn't offered on the original M0 either.
There's also a plethora of other digital formats that run on the M0 Pro but I'll just let you look up the specs. They're a total of around 20 so it's probable that if you have music in a digital format, the M0 Pro will play them.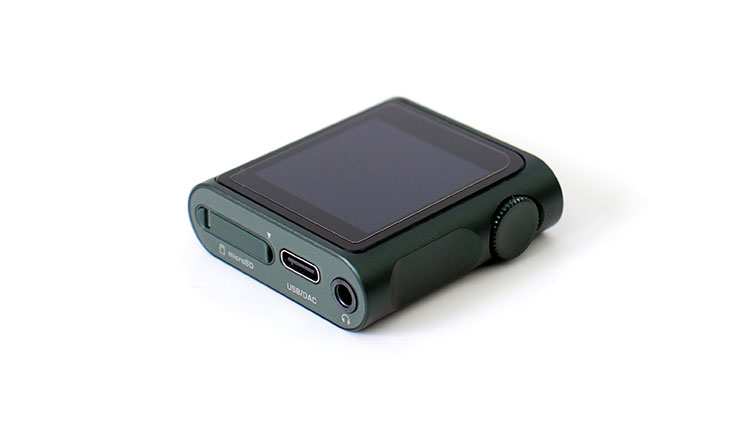 Design
The small Shanling M0 Pro surely feels sturdy since the main body is made from a solid chunk of aluminum which is then CNC-shaped. The Shanling M0 Pro looks like a miniature M3 Ultra. It has similar slotted sides and a similar multifunction rotary volume knob.
The sides of the main chassis have similar slots to the M3 Ultra and it seems to facilitate a 3-finger hold. The touchscreen occupies one face while the other has a solid backside. All the connections are on the bottom.
The overall design was simplified compared to the M3 Ultra in that sure, it's similar in appearance but the small size only houses the volume knob, a micro SD slot on the bottom along with the 3.5mm headphone jack, and the USB-C port.
The overall dimensions remained almost the same as the original M0 even though the circuitry was beefed up. The M0 Pro gained around 3 mm total compared to the original M0 and measure out at 43.5 x 45 x 13.8 mm. The M0 Pro also lost around 1.2 grams in weight.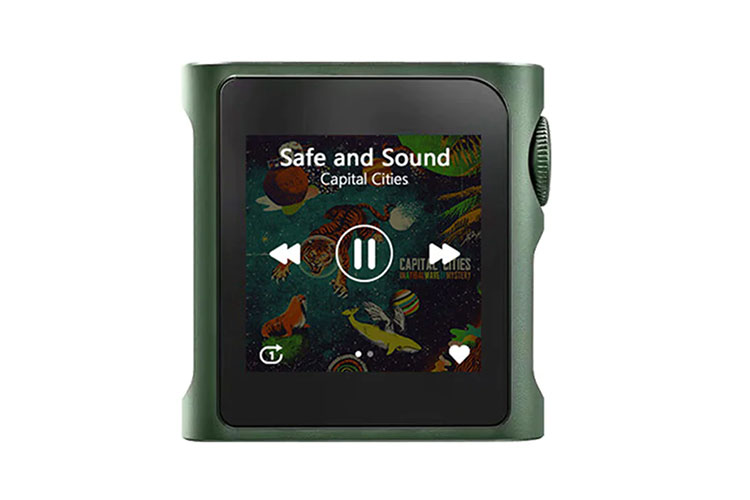 Screen
The touchscreen measures 1.54 inches squared and displays a modest 240×240 resolution. It might not sound like much to some but at that screen size, it is certainly enough.
To my eyes, images look crisp enough on this screen and are well-defined. However, because of the screen size the touch functions well but it takes some getting used to due to the small amount of swipe that has to be applied.
There's an upward swipe, a sideways swipe, and a long press. The long press brings you back to the main menu. There's also a bottom-to-top swipe that pulls up a basic menu. It seems to closely mimic Android 13 gestures in some areas.
You could operate some of the functions with the volume knob but most are done on the touchscreen. You could select within the system menu to activate and assign a two and three-click feature plus they're both assignable if you want to add some versatility to the volume knob.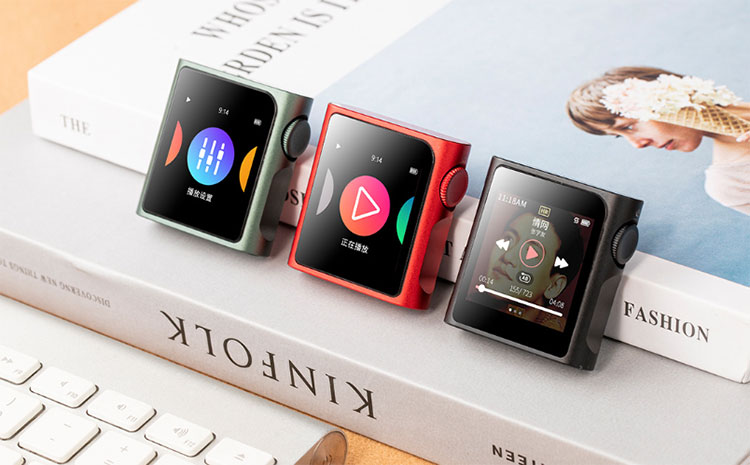 Software Features
Most of the Shanling M0 Pro features lie within the menu system. There are five major options within the main menu and the Shanling-developed Mtouch Ingenic platform operating system.
A single press on the volume knob wakes up the screen and a quick and short left-to-right swipe brings you into the main screen menu where you'll find the 5 options.
Three of the five are obvious far as what they do which are the folder, my music, and the now-playing options which take you to the music player. The other two are where most of the good stuff is.
For example, there's a 5-band equalizer within the playback menu along with some DAC filters, a gain switch, and some other goodies. Most of the other features are within the settings menu but for time's sake, I'm not going to list them all here since there are many.
Brightness, idle time, and some other simple functions are accessible but there are also a factory reset and a firmware utility. The one feature that stuck with my curiosity the most of all is the Synclink feature.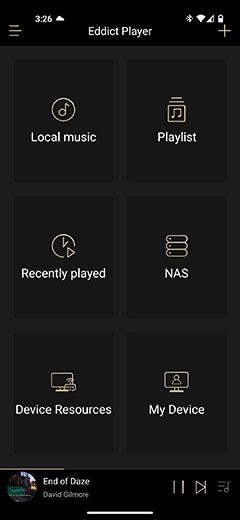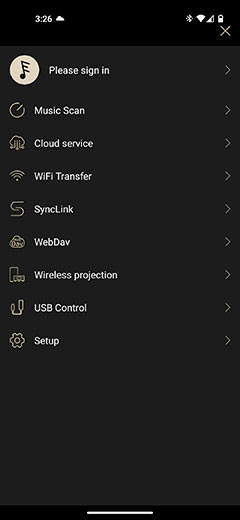 SyncLink
As well as the M0 Pro's ability to transmit a Bluetooth signal to a TWS or BT-capable headphone there is also a feature that's called Synclink. Combined with a BT link and Shanling's Eddict player which you can download for Android but not for iOS for now.
This feature wirelessly links the M0 Pro and your mobile device with the Eddict player. First, you link the M0 Pro to a mobile device via Bluetooth. Then you download the app and switch the M0 Pro into Synclink enabled.
If done correctly, you can then use your smartphone to remotely browse the media files on the M0 Pro as well as control playback. The display at that point will show track information and some multimedia controls that operate wirelessly to the Eddict player.
Bluetooth Performance
If you link up some wireless earbuds to the Shanling M0 Pro you can count on good compatibility plus a good amount of quality codecs to run. It runs all the major codecs like all the aptX variants, SBC, AAC plus LDAC.
So for example, one of my preferred TWS models is the 1More EVO due to their LDAC capability and when you pair them with the M0 Pro combined makes a great ultra-portable audio setup. Now, as a receiver, it drops aptX support.
Now transmission distance is not stellar but it's assumed you will keep the M0 Pro nearby or most times inside a pocket. And if that's the case you won't experience dropouts or static. Latency is not bad either and you could comfortably watch a video with speech with no perceivable lag.
Battery Life
I'm retiring the old way of testing battery life by allowing battery-powered devices to run until they die off. One of the reasons is that each device will vary in that aspect depending on the headphone you're using.
What I did this time was use the device for over 8 hours and the Shanling M0 Pro gave me that and much more. If you use sensitive IEMs you could certainly obtain an entire day's worth of music Production.
The specified 14.5 hours of use seems accurate and it also goes up when you use the M0 Pro via Bluetooth since it takes less energy to transmit a BT signal compared to amplification output. It also seems to have a long standby time far as battery life.
The 650mAh battery charges fast at under one hour and a half from around 10% to full. There's no wireless charging available and the charging is done via the USB-C port on the bottom of the unit.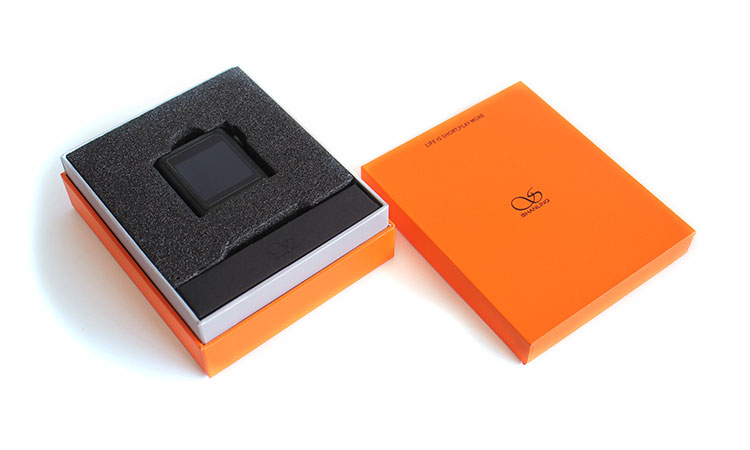 Packaging & Accessories
The Shanling M0 Pro designed box is decorated to be bright and colorful similar to the box its big brother the M3 and M6 come in.
Are there any accessory standouts? Shanling does include two screen Protectors which are nice to have. Besides that, you get a data and charging cable. You also get a quick start guide, a warranty card, and a Shanling product guide. That's it.
Click on page 2 below for sound impressions and our selected comparisons.