Our feature today is a review of the Shanling M3 Ultra which is a Snapdragon-powered Android 10 audio player with up to 260mW of output power. It is priced at $479.99
Disclaimer: This is a sample sent to us in exchange for our honest opinion. Headfonics is an independent website with no affiliate links or status. We thank Shanling for their support.
To find out more about Shanling products we have previously discussed on Headfonics click here.
Note, that this article abides by our latest scoring guidelines which you can read up on here.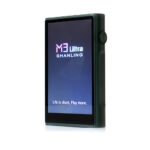 Shanling M3 Ultra
The Shanling M3 Ultra will appeal to the listener that wants a smooth sound presentation and a device that doesn't lack features that can also be used as a standalone for those who want to simultaneously go portable but occasionally enjoy listening sessions in front of a desktop PC.
Pros
Warm Smooth Sound Signature
Multifunction Capabiity
Good connectivity
Cons
Haptic feedback could be better
Today we're gonna talk about the Shanling M3 Ultra DAP, which seems to be the next step up or a refresh from the M3X reviewed by James back in 2021.
Now, I do not have the older M3X version here to compare with, but a pair of fresh eyes and fresh opinions can also be useful.
This DAP seems to be an all-arounder and a does-it-all-in-one package device since it's crammed with networking abilities, steaming capable features, wifi, Bluetooth connectivity, and a bunch of other functions and features.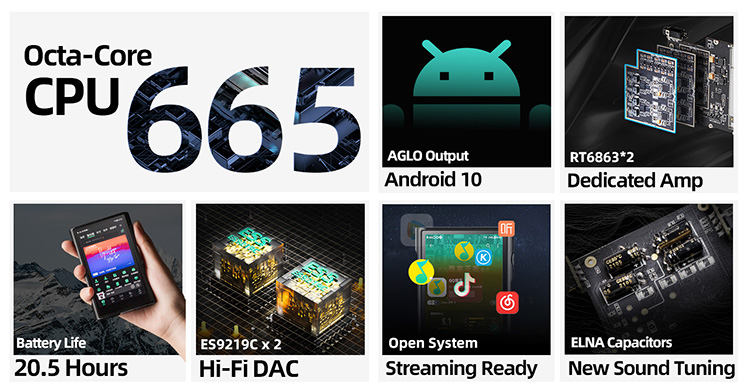 Tech Highlights
The Shanling M3 Ultra is an Android 10-based DAP powered by a flagship Qualcomm 665 Octa-core with two banks of cores. One bank of 4 cores runs at 2.02gHz and the four other cores run at 1.8 GHz.
The system counts on 3GB of RAM plus 32GB of built-in storage, but there's an empty microSD card slot available, which allows you to increase the storage to an additional 2TB.
I did verify a Sandisk 1TB microSD card as working on the M3 Ultra since it's the largest one I have on hand. My FLAC file folder is right under the 1TB limit, so that's good enough for me.
Then again you might not need so much storage since nowadays people seem to be favoring streaming their music via Qobuz, Tidal, or others, and some even use Youtube almost exclusively.
If that's the case then it seems you'll run into no bumps when you attempt to run a music format or service on the M3 Ultra either.
DAC
The Shanling M3 Ultra DAC section ties together with the OS with the incorporation of an AGLO lossless technology to feed the DAC. Hardware-wise, it uses a 2 + 2 chip system that consists in part of two ES9219C chips, which are capable of running in single or dual-chip mode.
Timing and phase are maintained true by the use of an in-house developed FPGA and KDS cristal oscillator system that employs a 2-phase 45mHz and 49mHz oscillator implementation.
The internals of the M3 Ultra could also act out the standalone amplifier and DAC combo part since you could connect the USB to a PC and quickly swipe the pop-down menu twice to activate the USB mode. The M3 Ultra then becomes a DAC amplifier standalone unit.
So you could multi-task this DAP by using the unit as a portable DAP by day or stay at home with either a PC, laptop, or iOS device and go desktop style as far as usage goes.
So if you're unhappy with the overall performance of the audio chip within your PC this is an easy solution that will also double up on duties. In other words, it's an all-in-one solution.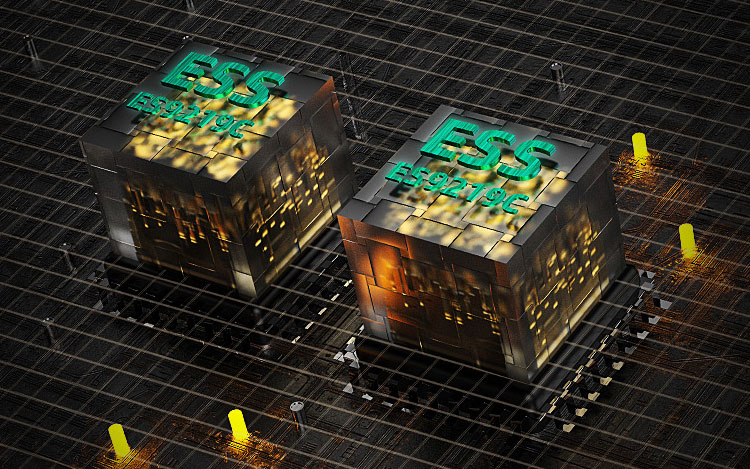 Decoding
The Shanling M3 Ultra is very capable as far as modern-day codecs and digital formats go.
I counted around 24 different digital formats that are capable of running on the M3 Ultra. There's a 32-bit, 384 kHz engine behind the M3 Ultra. On top of that, it is capable of MQA 16x rendering with Tidal streaming.
Amplifier
Two Ricore RT6863 amplifier chips in a dual-channel configuration scheme feed the two headphone outputs on the top of the unit. There are two ways to use the volume tap, through the use of the 4.4mm balanced connection or single-ended if you tap into the 3.5mm connection.
Both connections are color-coded; the 4.4mm is gold and the 3.5mm is black and you could easily see which is which from a glance.
The amplifier chips seem to work in single-chip mode when you run the single-ended port, but the chips team up to increase power output when you tap into the balanced connection. The DAC has a similar feature in that you can select a dual or single DAC, which goes easier on battery life.
Internal Hardware
More and more manufacturers are comprehending the importance of using quality components, and it seems Shanling understands this fully. It shows within the M3 Ultra.
They splurged on Japanese ELNA capacitors to obtain their warmer and more natural tones. There are four 47uf in total, which seem to be placed within the amplification section.
Filtration uses Panasonic Tantalum-Polymer caps. There's also an in-house developed field-programmable gate array that runs a two-set low-phase 45 MHz/49 MHz active oscillator setup.
There's also a new DC-to-DC voltage regulation section to run all this hardware. It seems power delivery is stable, which allows Shanling to push the envelope a bit.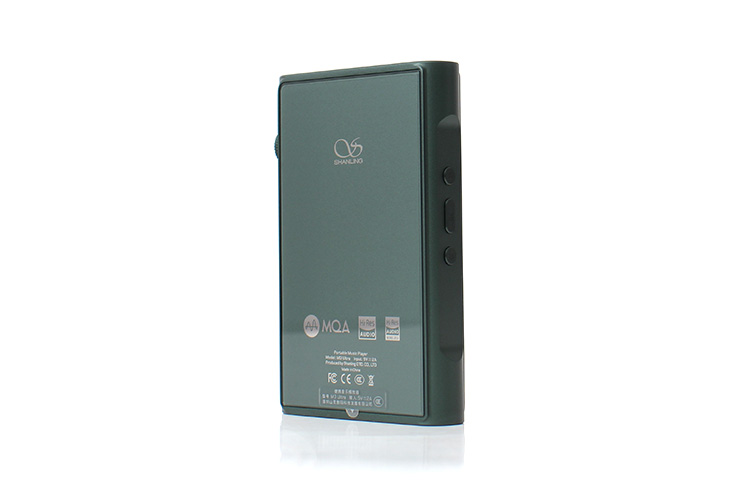 Design
The Shanling M3 Ultra's overall design is a rugged one made of a CNC-machined aluminum chassis. It feels solid in the hand and exudes heft on the first impression. The overall stiffness is very good, and there's no flexing.
Each side is glass lined with a full-cover screen on one side and a sheet of rear glass that displays the Shanling logo and a couple of other things. Some call this a glass-back design for reference.
A list of specifications like the model number, patent-pending information, and operating voltage is also displayed, along with some electronic certification hieroglyphics. Both the screen and back glass comes with a preinstalled screen protector, so you're good to go out of the box.
Dimensions
The overall dimensions of the player are 109 x 70.5 x 18 mm, or 4.29 x 2.77 x 0.7 inches, which are smaller than the average modern-day mobile device.
Comparatively, using an average phone of that size, the M3 Ultra feels substantially heftier than most others. The weight stands at around 199 grams, or a little over 7 ounces, which is not too bad.
Aesthetics
You might look at the Shanling M3 Ultra with cross eyes due to one side having a slotted side that is smaller on the left side of the screen, but it works as far as comfort and the way you hold the DAP.
If you hold the M3 Ultra in your right hand with the screen facing you, the fat part of the thumb will fit right into the shorter slot.
On the left and using the wider side slot, your 4 fingers will fit best. So it seems the M3 Ultra is designed mostly for right-handed people but left-handed people shouldn't have an issue either.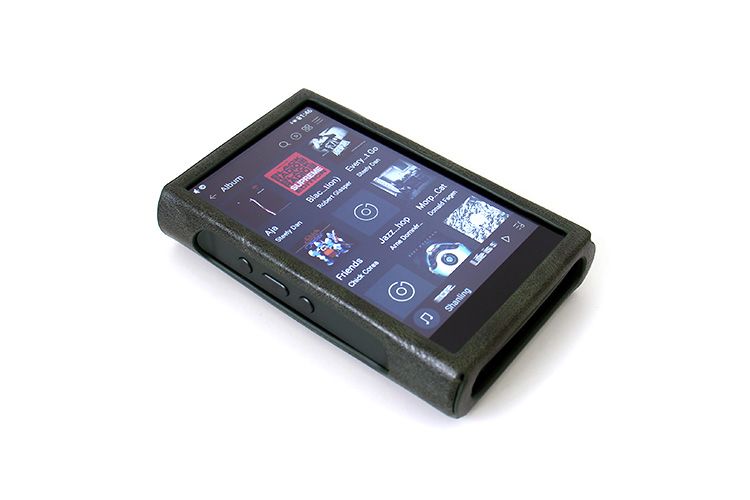 Screen
The screen size is 4.2 inches, and it takes up much of the entire front, just like the rear glass. There's only about a 5mm border off the sides and top, while the bottom portion has a much wider one that looks to be around 15mm.
The screen resolution is listed as 720p LCD, and I was going to guess it was a 1280 resolution screen before I found the specifications, so it seems average in image quality. For a 4-inch screen, that's fine but above 5.5 inches, I prefer full-blown 1080p.
The border, according to Shanling, was purposefully designed to accommodate a floating display. From what I can observe, I can simply see rounded edges all around the glass border, which is a nice touch.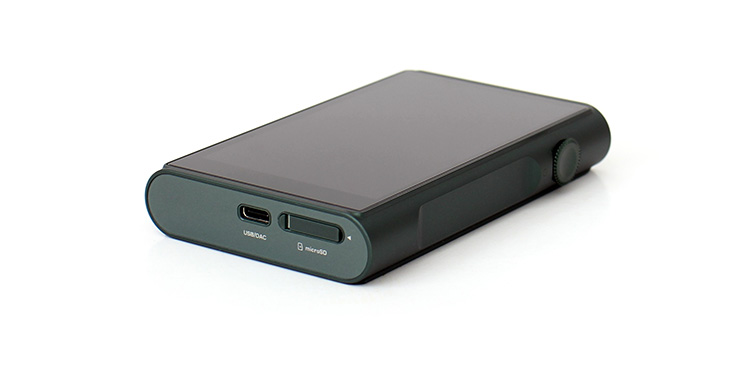 I/O
We already mentioned that the M3 Ultra can act as a desktop DAC amplifier by linking the two through USB. But that port is also used for charging and transferring files.
The USB-C port sits alongside the microSD card slot we mentioned earlier. What was not mentioned is the water-resistant cover, which is a nice touch. It keeps the dust bunnies out.
The top portion of the device is where you'll find both headphone connections. Some prefer them at the bottom, but I don't mind. I do prefer top placement.
Controls
All the controls are on the side panels. The volume knob, which, by the way, is a multifunction type, resides on the top portion of the right side and sits in a spot where you can operate the knob with your thumb. This rotary volume knob wakes the unit up and also acts as the power switch.
The rotary volume knob has a notched feel as you operate the knob, and each click seems to move the 100-step volume control 1 step at a time which is good for volume fine-tuning and getting the right amount of volume in conjunction with the 2-step gain control.
The left side panel has 3 push buttons that operate the backtrack, and forward, pause, and play buttons. That's it as far as controls are concerned.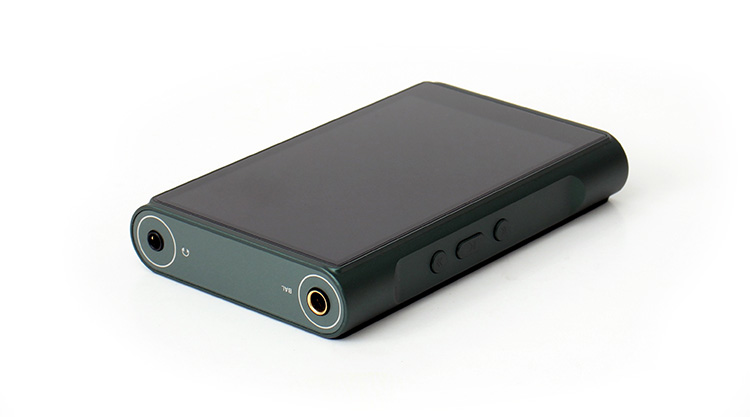 Battery Life
The M3 Ultra seems tuned to be power efficient because it has a great battery life, which can last a little over 20 hours as specified by Shanling if you moderate the volume wisely and use very efficient IEMs.
The battery has a 3500mAh capacity that seems to last even longer if you transmit to a BT device, but I didn't count the time since I mostly used the M3 Ultra with IEMs and headphones on the two headphone ports. Plus I lost count 3 days in.
You get less time running the M3 Ultra running the 4.4mm port, so you could always go efficiency conscious and exclusively use the 3.5mm side. This is due to the extra power and the use of the dual amplifier chip when using the 4.4mm connection.
I left the M3 Ultra lying around for a week, and to my amazement, the battery life was almost full when I went back to it. So it seems as if the M3 Ultra doesn't kill off the battery, and it seems to have a well-implemented slumber mode.
It also charges quickly as well and within a couple of hours, as long as you use a good power source since it has a QC3.0 18W quick charging feature. But there seems to be no wireless charging, just USB-C port charging.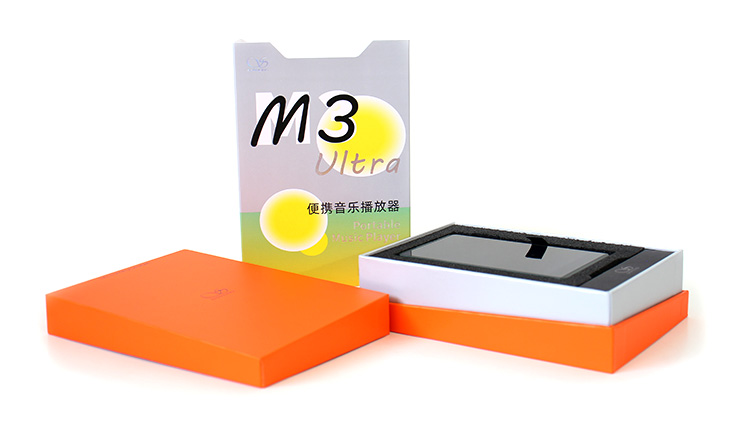 Packaging & Accessories
The Shanling M3 Ultra comes in one of the brightest boxes I've seen in a while from this industry, and it has what I call a happy design because it uses vibrant colors and what I can describe as a 3-sun system upfront.
Now that's just the outside. Inside the sleeve, there's a bright orange box where all the contents are stored. The main unit sits inside a custom mold, and that's what you're greeted with once you remove the top portion of the Orange box.
Then, under the main unit sits a combination charging/data transfer cable along with 3 pieces of literature and some screen protectors. I got 2 in total. But the main unit already has some pre-installed, so don't peel them off and save these as backups and for later use.
Click on page 2 for page 2 below for software and sound impressions.
Click on page 3 below for pairings and our select comparisons.