DX220 MAX Sound Impressions
Summary
The DX220 MAX is the best sounding iBasso player I have personally heard to date. Compared to the DX220, (in more detail on page 4), it has a blacker background with a lower noise floor, improved dynamic range, and some frighteningly good textured detail.
More than that, whilst the DX220 MAX heads in the same direction as the DX160 and DX220 AMP1 MKII with regards to that spacious open reference sound there are enough nuanced differences on our tested pairing to say it has its own unique tuning. This is not a 'DX220 Part Deux'.
Dynamic Range
Going back to that dynamic range. It is probably the first thing you will notice with the DX220 MAX, particularly with monitors. With pairings such as the Zeus, Solaris 2020 and Noble Audio's Sultan the separation and quickness of the note was excellent, particularly on the low-end through to the mids.
It is still a reference linear sound overall with a hint of wetness on note attack so prevent it from sounding clinical or dry. Where the MAX differs from previous iBasso offerings is the rise and fall, from loud to quiet and how black that space is before and after that note.
Nuanced Bass
Bass hits are ever so slightly north of neutral without dominating offering excellent definition and a confident level of clarity right down to the sub-bass. It is not a weighty sub-bass performance in the same class as Lotoo's PAW 6000 but it is more open sounding with superior resolution and layering.
If you are using a dynamic driver hybrid such as Noble's Sultan or Campfire Audio's Solaris you will pick up on that faster than a pure BA design or a flatter tuning.
Vocal Presence
I also found the mids on the DX220 MAX to be a shade further forward, particularly around female vocal presence and that came across on all our pairings. You begin to notice this when comparing with very neutral offerings such as the Chord Hugo 2 whose vocal presence was a little further back and not as fulsome as the MAX tuning.
Refined Treble
Perhaps the other salient difference in the DX220 MAX tuning is the treble. It does sound a shade wetter and more refined than the AMP1 MKII stock amp on the DX220. I find pulls back on natural sibilance a bit more than the DX220 and overall, it is a smoother performance that pairs a lot better with cleaner sounding monitors such as the Zeus.
Timbre
iBasso does enjoy a reference tuning but I have never found their version of reference to be dry or analytical sounding. The DX220 MAX follows that same path and perhaps more than any of their previous players the MAX also sounds their most natural tuning.
The timbre is smoother, more liquid than either the DX160 or the DX220 AMP1 MKII with better note definition and from the mids to the treble definitely a little bit more body. Odd-harmonic infusion into percussion and vocal timbre has been toned down a little in favor of a slightly enhanced level of richness and warmth.
Both instrument and vocal even-harmonic overtones have a bit more presence adding to a perception of better weight than before. I would not class the DX220 MAX timbre has dense, far from it, but it does sound richer with a bit more sustain which in turn allows the MAX's new analog stage to show off its excellent resolving capability.
This natural tonal balance also means it is not quite as 'bright' in its timbre as previous players from iBasso but when comparing I felt overall that was a good thing. You will be hard-pressed to hear any sharp partial overtones on the DX220 MAX, even with the Zeus pairing which can be unforgiving with aggressive amping.
Staging
All of this natural tone does not come at the cost of an impressive soundstage and perhaps this is where the DX220 MAX is at its very strongest. iBasso has managed to tease incredible levels of spaciousness which, combined with the excellent dynamic range, paints a wide and airy staging element.
Imaging and instrumental separation excellent though not quite Hugo 2 levels of "what did that come from?". It is certainly ahead of the flagship DAP, the DX220/AMP1 II stock amp card pairing with our tested monitors, particularly on the spacing around vocals and the clarity and layering on bass notes.
The DX220 MAX is not weighted on the low-end so you do not get a strong sense of power but it does compensate with an excellent level of definition. The clarity and transient speed on the low-end are much better than I expected which in turn allows it to deliver a strong holographic element to its soundstage.
I do still get a feeling of a slightly mid-forward positioning for vocals to the upper mids but you only pick up on that when you compare to incredibly neutral players like the Hugo 2 so it is slight rather than emphasized.
Balanced
This is the way to go with the DX220 MAX if you can with your chosen headgear pairing. You get the full benefits of that dual DAC implementation with better left-right separation and generally a wider and airier soundstage. Imaging panning is more convincing with spatial cues flung out pretty far wide but without sounding ethereal or brittle at the same time.
You also get that full 7.5V 1.756W into 32Ω going balanced and combined with the DAC 'preamp' volume control. Demanding planars such as Dan Clark Audio's Ether 2 sound vibrant, snappy, and detailed. Not once did I think the dynamic range is lacking and it should not be with a power rating on par with desktop amps.
And yet, the noise floor remains wonderfully low, even with IEMs on the balanced output. I would not go with super sensitive monitors such as the Zeus and you can read more about that in our Synergy section but for medium efficiency onwards you will have no issues with hiss.
Wireless Performance
WiFi Signal Performance
The WiFi range on the DX220 MAX is more or less the same as the original DX220. The two pictures show a gap of 3% and you might think that the MAX has an edge but the pictures do not tell the full story as there was plenty of fluctuation during the testing. The range dropped as low as 65% and as high as 85% but for the majority of the time, they were very close.
The M15 may only have a +5 edge on the MAX but it was rock steady for the majority of the time with very little fluctuations compared to the two iBasso players.
In all honesty, you will not notice a huge difference in performance if your WiFi modem is fairly close and can handle both 2.4 and 5G modes. However, once you got a bit further away the two iBasso players' WiFi signal drops off a bit quicker than the M15.
Streaming
As before with the DX220 Android 8.1 version, you can pretty much download any app you want from the APK Pure, Cool APK, or Google Play wirelessly as well as do OTA updates on the firmware on the Android platform of the DX220 MAX.
APK Pure is the more friendly option as it is in English whereas Cool APK is in Chinese mostly. The APK versions are not always the latest though but close enough to get going.
You can access TIDAL, Spotify, SoundCloud, pretty much any streamer you want and it is not region locked either so those in a region that cannot normally access TIDAL via Google Play can do so on APK Pure.
One additional bonus since the DX220 launched is the support now for Amazon Music HD on both it and the DX220 MAX. The latest firmware update adds support for Amazon HD Music, up to 24BIT/192kHz.
Sadly, we are region locked from Amazon Music HD so cannot test it properly. We can add via APK Pure but only access the free version of the app.

Bit-Perfect & MQA
This is a competitive advantage but not quite as unique as a few years ago now that both FiiO and HiBy are working on bit-perfect platforms with their latest firmware. It is still very important though, especially for streaming and OTG.
Previously this was limited to just Mango. However, iBasso has expanded that across the entire OS as well as introduced MQA 4X unfolding and rendering. You can see the actual bit rate in the top notifications bar when using the likes of TIDAL & Spotify.
There are no built-in DLNA services in the Mango app launched with the DX220 MAX so you will have to download a 3rd party service such as Hi-Fi Cast, (Google Play only), or BubbleUPnP. Offline mode for Spotify and TIDAL does work and you do have the option to store your downloads on external memory cards.
Bluetooth
Both the DX220 MAX supports Bi-Directional Bluetooth amp and DAC services. It also offers LDAC with BT5.0 as standard meaning big-hitting headphones such as the Ananda BT should play out pretty well with the DX220 MAX in terms of maximum BT sound quality.
We ran our usual short test between two DAPs and the MAX using the NeoFrontier Technologies Strength Meter app. All 3 devices were positioned about 2m away from a Samsung Note 9 smartphone with BT turned on. We were careful to ensure alignment was the exact same on both as the app is quite sensitive to positional changes.
Bluetooth performance followed a similar pattern to WiFi between the three test players. Both the DX220 MAX and the DX220 had similar BT signal receiving strength with our test using the Samsung Note 9. Again, the M15 BT signal was a little bit stronger than both the DX220 MAX and DX220.
When testing BT headphones and TWS the signal stability and range was shaky on the DX220 MAX with copious dropout about 5m away from the source with one wall in between. This was tested with the Sony WF-1000XM3 so we are receiving at a fairly low SBC level.
Most DAPs are not that great for range compared to smartphones but this is weaker than the M15 and the Sony 1Z though stronger than the Lotoo PAW Gold Touch performance.
Digital Volume
There is, however, one big problem with BT playback on the DX220 MAX and that is the separation of the digital and analog meaning you cannot control the volume on your TWS or BT headphones via the analog potentiometer like you can on the other players.
The separation here is real, meaning you have to dig into the audio settings and adjust the digital volume. You can control it if your TWS or BT headphones have their own volume interface but for headphones like the Hifiman Deva and Ananda BT with their Bluemini modules that is not possible. You may need to download a media volume widget from the Google Play store for easy volume control.
Once connected though and if your source or receiving device supports it then LDAC does kick in like it is supposed to. The likes of the Ananda BT and Deva sound exactly as they should or what I have come to expect with BT LDAC and generally a solid step-up on aptX in terms of dynamic range.
Sadly, no TWS yet supports LDAC so just aptX capable or lower but no different to BT transmitting sources out there in the market today when it comes to True Wireless earphones. The DX220 MAX is apps compatible with the likes of Sony's Headphone connect and their excellent ANC capable Sony WF-1000XM3.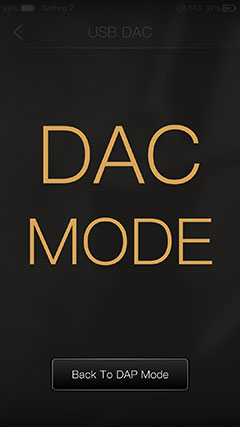 Wired Performance
USB-DAC Installation
The current iBasso DAC driver for Windows 10 will work just ok with the DX220 MAX though for a base performance the universal Windows 2.0 drivers will work also. Having said that I could do with a bit of an upgrade as it is still the one from Dec 2018 and still shows the MAX as a DX200. I would prefer to see some device distinction.
You do need to pick the ASIO driver for iBasso via your relevant software, in this case, MusicBee and ROON for optimal performance. For those that are worried about latency from movie-based audio or YouTube, like the DX220 you will not experience that on the DX220 MAX.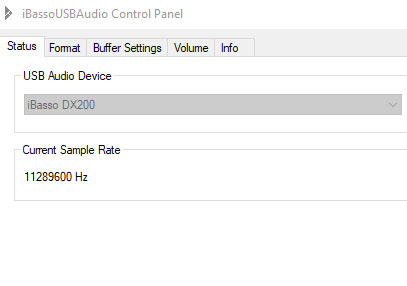 One more nitpick is the lack of playback data from the USB-DAC screen via Mango on the DX220 MAX. I do wish it would show a confirmation of the sample and bitrate I am receiving.
The iBasso ASIO driver panel will give you the current sample rate so if you know your sample sizes you should be able to work out if the DX220 MAX USB-DAC is getting native DSD decoding or PCM converted sample rates.
USB-DAC Performance
This is a full Femtosecond oscillator system being deployed here and a grade higher than the dual setup in the M15. You get two femtosecond grade oscillators for the XMOS, two Accusilicon femtoseconds for the DAC chips, and one femtosecond for the CPU clock.
This is a serious DAC system in a transportable media device and as such the sound is breathtaking for a DAP at this price point. I thought the same for the DX220 but with the analog setup on the DX220 MAX, it really is desktop-grade
We went DSD256 via Audirvana for Windows using tracks such as You Took My Breath Away and Who Wants to Live Forever and got a gloriously black background and a superb level of pinpoint detail using our Test IEM, the Solaris. The staging performance and level of clarity from the DX220 MAX are immense.
My only feedback on USB-DAC playback is the lack of decoding rate information on the DX220 MAX screen. It simply says DAC mode and nothing else. It would be excellent to see that in any future firmware update.
Synergy
Noise Floor
Compared to the DX220 with AMP1 MKII the DX220 MAX does indeed offer a lower noise floor both balanced and unbalanced making it a very useful pairing for all but the most sensitive of IEMs.
The level of control through the digital 'preamp' combined with the excellent analog amp headroom offers a very low level of hiss with the likes of the new Campfire Audio Solaris 2020 and Andromeda 2020.
However, it is not completely black. Super-sensitive monitors such as the Empire Ears Zeus will deliver higher levels of hiss, even with a low gain setting but still lower than our comparison players such as the M15 and the Hugo 2. Watch out for the mute relay pop on the D220 MAX with sensitive IEMs, it is quite loud and jarring when it kicks in.
Perhaps one area that I would love to see 'widgetized' on the Oreo OS is the DAC volume control. Easy access to the DAC volume for fine-tuning is a constant thing with the DX220 MAX if you flick between sensitive IEMs and other less efficient gear. Even if only to free up the analog side from having to do so much work it would be very welcome.
Channel balance is very good for an analog amplification stage. There is a very slight right channel bias but it rectified itself very quickly on our test monitors with only a slight current increase. You do have to also drop that DAC volume to around 60-70 also with sensitive monitors to ensure any audible signal does not pop in even at zero analog volume levels.
Pairings
IEMs
The key here is noise because for the DX220 MAX it is an impeccable performer for almost all of my IEMs, bar one or two like the Empire Ears Zeus which did have a higher than acceptable level of hiss, particularly going balanced.
However, I tend to think of the Zeus as an exception rather than the norm. With sensitive IEMs such as the Solaris, the synergy was excellent in terms of noise floor and with the Noble Audio Sultan, it was almost nothing. That means you can focus more on timbral preferences and where applicable judicious use of the excellent Mango PMEQ system.
The DX220 MAX's slightly forgiving harmonic balance makes it super easy to pair with most of our tested IEMs. However, for those who like a little more bass weight and wish to avoid PMEQ then the MAX might come second best to weightier signatures such as the Lotoo PAW 6000 which has more low-end coloration and physicality.
I would still opt for PMEQ or even Graphical EQ though because the technical advantages of the DX220 MAX's spacious soundstage and excellent dynamic range performances are a worthy trade-off.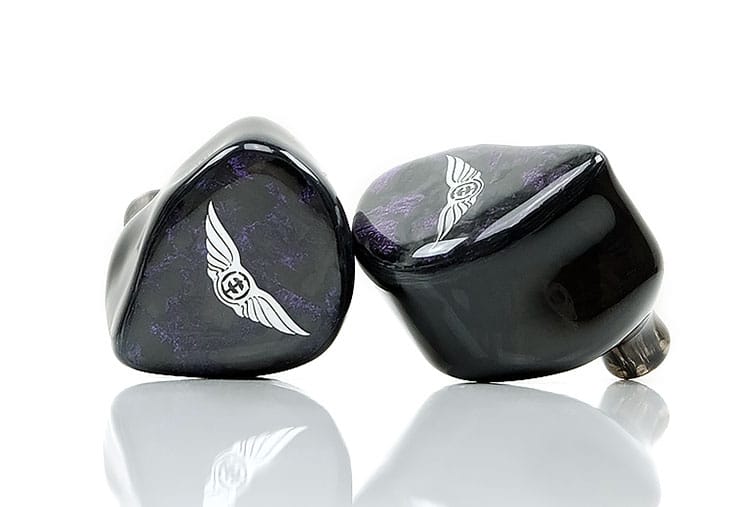 Empire Ears Wraith
For example, the Empire Ears Wraith is a fairly mid-centric smooth performer but quite often people will refer to as having laid back treble and a relatively neutral low-end. A setting of around 100 on the DX220 MAX DAC volume level will give you plenty of control with the Wraith via the analog potentiometer.
Using a Mango PMEQ peaking filter of 5dB around 5k and a q factor of 0.7, you can give the upper mids a bit of a welcome lift and some additional exciting contrast. This will not affect the low-end though as it is a narrow band peak, but rather add some non-distorting sparkle to the Wraith's mids and treble.
You can also opt for a high shell filter with a similar Q factor and around 4dB of gain to give the entire FR a lift from a predetermined starting point chosen by you, in this case around 3k. This will give a consistent lift in treble and upper mids presence rather than a narrow focus.
The Graphical EQ is ideal if you want to target both the low-end and treble at the same time on the Wraith to create a more modern high-contrast bass/treble emphasis. A lift of almost 6-7dB from 30Hz to 100hz is possible using the Mango EQ with the Wraith before it starts to distort. A similar lift around 6k is possible to balance out that warmth and low-end density.
Campfire Audio Solaris 2020
The Solaris 2020 follows a similar path to the SE though we have yet to do a full review so these are more initial impressions with the DX220 MAX only.
With this pairing, you get some excellent bass extension with that dynamic driver. However, given the reference tuning of the DX220 MAX on the low-end, I find that the Solaris 2020 could do with a bit more sub-bass quantity and power, particularly for EDM synth wave.
Stuff like M|O|O|N's Quixotic, which is just a fat driving low-end synth rhythm extravaganza with layers of quick-firing mid to treble synth notes and some echo effects need sub-bass power to sound at its most emphatic. I get the clarity and detail with some excellent extension with the DX220 MAX pairing but not quite the menacing power.
With the Mango PMEQ this time I am targeting around 40Hz with a peaking filter but with a broader 0.3 for the Q factor and around 6dB. The broader Q factor gives me a little more scope beyond 40Hz so it sounds thicker and carries more warmth.
You can opt for a cooler but still weighted sub-bass by going right down to 30Hz and upping the Q with a narrower 1.0 value to reduce the coloration. However, I find for this type of music the coloration is apt and more fun to listen to since there is not a whole lot going on beyond 1k in terms of vocals or guitar work.'
If you want to push even harder and get a classic V-shaped high contrast sound then opt for the Graphical EQ and push up that 5-6k band by 6-9dB to match a 9dB 30-60Hz lift and you get a nice explosive fun-sounding effect for EDM on the Solaris 2020.
Headphones
With up to 1758mW into 32Ω and 253mW into 300Ω, the DX220 MAX is pretty much desktop-grade amplification and has a stronger output than some good quality analog amplifiers. Demanding headphones such as modern planars will have no issues going balanced with the DX220 MAX.
DCA Ether 2
For example, the Dan Clark Audio Ether 2 is rated at 16Ω but a more demanding 92-94dB SPL runs with zero issues off the DX220 MAX. You do have to remember to reset the DAC preamp volume to a much higher level than with monitors at around 140dB.
I tend to resist going all the way up to 150dB on the MAX DAC volume but you can experiment with it if you wish. 150 DAC volume means the analog on high gain sits very comfortably at 12 noon on the potentiometer.
Without any EQ the Ether 2 sounds excellent. I have no issues on the headroom, the staging is spacious sounding with no lack of midrange air. The treble can still sound relaxed for some which is a stock trait of the Ether 2 rather than the DX220 MAX.
PMEQ
The MAX is not going to change that overall tuning without some EQ and with PMEQ you can attack it in two ways using the Mango app. The first is a focused 0.7 Q factor peaking filter closer to 9k to give it a bit more of an airy sparkle or a slightly ethereal quality to the treble. Nothing too heavy, say around 4dB.
Or, you can opt for a bit more treble physicality closer to lower treble 5k marker which will tease out a bit more percussion presence and bite using around 5DB with a Q factor of 0.7. You lose a little bit of sparkle but the notes retain a bit more weight and they do not sound as rounded as they do with the stock tuning.
Abyss Headphones Diana V2
The Diana V2 is rated at 42Ω and 91dB SPL and is quite a demanding planar headphone to drive. Not quite as nuclear powered as the Diana Phi but still requires a good amp stage to get the best out of it.
Whilst not dcs Bartok levels of greatness the Diana V2 paired with the DX220 MAX is excellent. You do really get a feeling of being hooked up to a decent desktop amplifier with the DX220 MAX balanced 4.4mm output on high gain and the DAC volume set to 150.
What I like most about this pairing is the transient response and imaging. This pairing sounds fast, expansive, and very detailed with good dynamic range performance. It is also relatively smooth sounding.
The Diana V2 was brought out to mirror the Phi experience but with a shade less treble brilliance so you get a smoother sound overall. With the DX220 MAX pairing, you get plenty of that but it also remains relatively linear and accurate on the low-end so it is not a basshead experience nor as fat and rich sounding as the Ether 2 can be.
If you want to add a bit more warmth to the pairing simply up the PMEQ around 50Hz with between 0.3 and 0.7 Q Factor and 4-5dB and you get a fuller low-end that works well with electronic genres and some rock. I would not add any more than that in order to keep it as natural sounding as possible which is where the Diana V2 strength lies.
Click On Page 2 below for Hardware & Software Impressions
Click On Page 3 below for Sound Impressions & Matchability