Today, we review the Focal Utopia 2022, which are flagship 2nd generation open-back headphones with pure beryllium 'M'-shaped dome drivers. It is priced at $4999.00.
Disclaimer: This is a sample sent to us as a loan in return for our honest opinion. Headfonics is an independent website with no affiliate links or services. Thank you to Focal and Zeppelin & Co of Singapore for their support.
To read up on other Focal products previously covered on Headfonics click here.
Note, that this article follows our latest scoring guidelines which you can read here.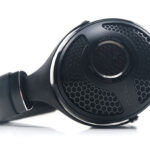 Focal Utopia 2022
The Focal Utopia 2022 is a magnificent-sounding dynamic driver headphone, one that is truly worthy of being called a high-end flagship. It looks beautiful, it sounds incredibly pleasing to my ear at least, and has the resolution and required levels of transparency to allow it to be super-easy to find the right setup to hear it at its best.
Pros
Gorgeous timbre
Intricate design
Good transparency with a wide range of sources and amps
Cons
Intimate soundstage for a flagship
No 4.4mm terminated 1.5m cable
It may be surprising for you to know that yours truly has not had any real time with the original 2016 Utopia nor do I own one. Our original review came from one of our valued contributors all those years ago.
It is devilishly hard to get a Focal headphone in this neck of the woods so, my total listening time has been reduced to what I can grab at various audio shows. So, when you get the chance to welcome the new flagship Utopia 2022 through the office door for review, you do not turn it down.
That being said, I am coming fresh to it without comparison to the old, and in some ways that might actually be the best way to review the Focal Utopia 2022.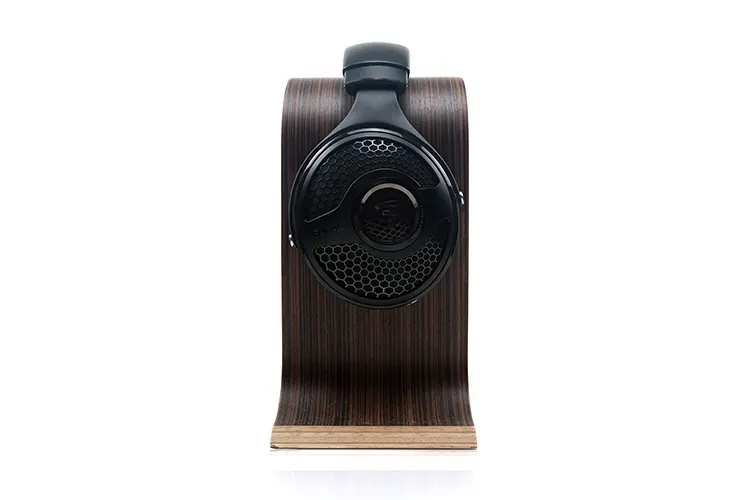 Tech Highlights
Driver
For those unaware, the original Focal Utopia is the company's flagship circumaural headphone launched in 2016. Inside, is a full-range 40mm dynamic driver with a pure Beryllium 'M'-shaped dome diaphragm.
This inverted dome diaphragm is the company's signature design for its headphone lineup and something which I have reviewed before albeit in a lower 40mm aluminum driver model, the Bathys. Louis has also reviewed the beryllium version of this driver but in their closed-back Stellia model back in 2021.
In a nutshell, the driver has a low mass and is designed to be very rigid to prevent distortion with a level of damping specifically to assist with its intended neutral tuning.
'Tweaks'
The new Utopia 2022 driver is, therefore, more of an evolution of the original, rather than a revolution. Many of the core features have been retained and refined to what the company hopes will be an improved version.
The most significant change internally is the voice coil which has moved from a pure aluminum construction to an alloy blend of both aluminum and copper. The copper is primarily intended to address any reliability issues which may have cropped up in the original Utopia, and the aluminum is to keep it as lightweight as possible.
That also has some knock-on effects in the final tuning such as more relaxed treble tuning, something we will discuss in the sound impressions on page 2 of this review.
The second change is the grills inside each cup itself which are now M-shaped, following the curves of the speaker drivers. Focal claims this is for improved linearity and treble precision over the original 2016 Focal and takes its cue from recent model grill designs such as the Clear Mg.
As an FYI, despite these changes, the Utopia 2022 retains the same 80Ω impedance and 104 dB SPL / 1mW @ 1kHz rating as the original on paper. That might mean some quality voltage is required to run this headphone well, which is something we cover in more detail in our synergy section on page 2.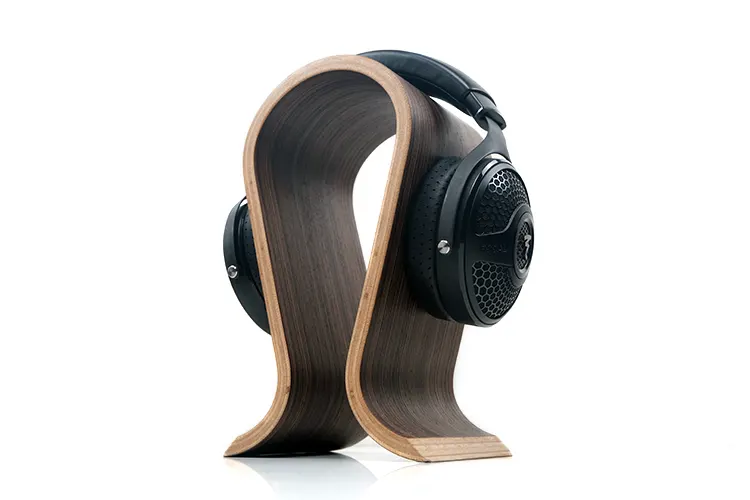 Design
Everything about the Focal Utopia 2022 is just drenched in 'premium'.
From the genuine leather headband wrap and the perforated lambskin memory foam ear pads to the striking honeycomb grills and the forged recycled carbon fiber forged yokes it yells classy from top to bottom.
Granted, ZMF Headphone lovers might turn their nose up at the lack of 'wood pop' in the build, but this is really the 'other side of the river' thinking with that executive sleek low profile design and a mix of intricate metal design and lush soft leather to go along with it.
The only nod to a more flamboyant sense of styling on the Utopia 2022 is perhaps those forged carbon fiber yokes. They have a unique blended look to them and something that stands out a little from the more regular black finishing.
The Utopia 2022 honeycomb cups are stunning but they are not just decorative motifs with a specific venting role for the driver and something new and enhanced over the original tighter wire grill look of the original Utopia cups.
The redesigned cup badges are also attractive. The red edging under the updated Focal emblem combined flash with subtle, almost like a quality racing car badge to my eyes.
The LEMO connectors have also switched from the stem-like design on the outside of the original Utopia to being fully integrated into the cup on the newer version to give it a sleeker look.
One final important note on the Utopia 2022 build. If you are coming from older Focal designs such as the Elear, this version has no noisy flex and creak that I can detect when picking it up or even slight bending of the headband. It is reassuringly quiet when on the head or in the hand.
Comfort
For a dynamic driver headphone, the Utopia 2022 is relatively heavy at 490g. It weighs more than the likes of Dan Clark Audio's EXPANSE and typically planar headphones weigh a bit more than dynamic due to the internal magnet arrays.
That being said, if you are shifting from the original Utopia there is no change in the overall weight out of the box so you should find no difference in the level of comfort when in use.
The Utopia 2022 also has a little less articulation in the joints compared to some of the competition so it's relatively rigid in its form factor with no foldable frame with only the tiniest bit of lateral articulation from the ear cups.
If you are thinking this will make for an uncomfortable wearing experience then you would be dead wrong. The Utopia 2022 is extremely comfortable to wear with an excellent balance of both lateral and vertical pressure.
If there is a bias it is on the lower edge of the cups where the clamping is at its strongest. There is also a very slight hotspot on the top due to the choice of a single headband structure that tends to have a narrow surface contact focus as opposed to dissipating through a pressure strap.
Otherwise, it's a fairly secure fitting, with not too much clamping for my taste, enough to keep it in place securely during use. The perforation on the memory foam pads and headband leather will also help to reduce the potential for dampness and sweat from prolonged use.
There is also plenty of resistance-based adjustment on the headband for both small and large heads. I only need about 1-2 notches from the shortest setting to sit just right for me personally.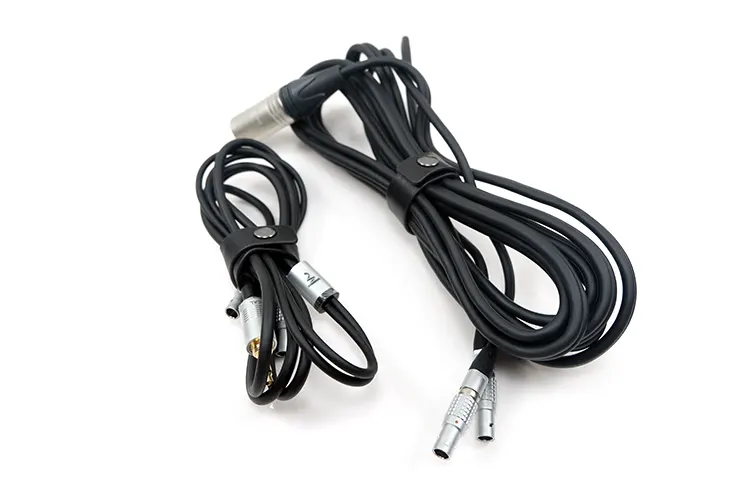 Stock Cable(s)
The Focal Utopia 2022 comes with 2 dual-side entry LEMO terminated cables. The first is a more portable 1.5m version terminated with a 3.5mm jack and the second, is a longer 3m of similar design and finishing but terminated with a balanced 4-pin Neutrik XLR connector.
The idea here is that you can move around with the 1.5m cable connected to something more mobile like a DAP or small amplifier on a small space desk or utilize its full potential by going balanced on a desktop or home audio setup.
Focal does supply a 3.5mm to 6.35mm adapter should you wish to go short on a single-ended amplifier output or something like the FiiO M17 which has a 6.35mm output.
Personally, given this is an 80Ω headphone, I would have liked to have seen the shorter cable go with a balanced 4.4mm jack for portable use given most DAP will give you better power and more Vrms from their equivalent balanced output.
No mention is given to whether or not Focal upgraded the internal wiring in the Utopia 2022 stock cables from the original. They should be OFC Shielded with a low resistance rating of 90 mΩ. impedance using a 4-core geometry and up to 84 strands of individually insulated woven Litz copper wire and a silver solder finish.
They are a bit on the beefy side with their thick black rubber jackets, especially the 3m XLR version and they do have a little bit of memory in them when unfolded. However, the Utopia 2022's open-back design and new integrated and angled connector system keep the cables quiet and away from your neck and collar so they are not that cumbersome.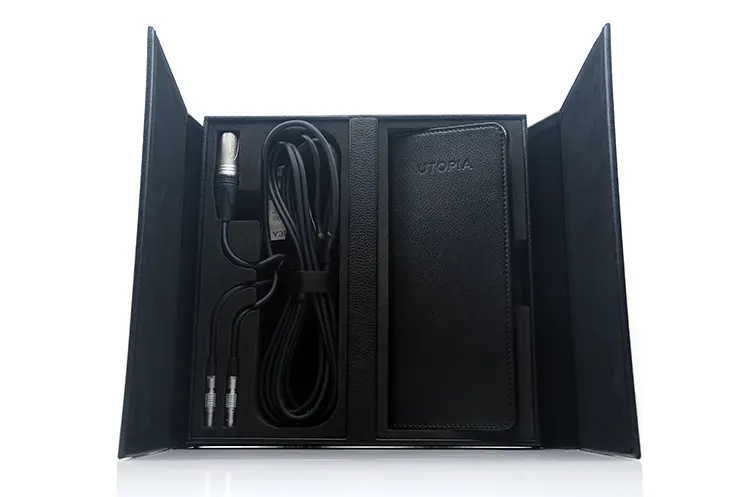 Accessories & Packaging
The Focal Utopia 2022 packaging is high-end and how a flagship headphone should be presented to you. It's a big box but the faux leather finish on the outer and neatly arranged inner display arrangement is a joy to unbox. You really do feel you are getting something to match your expectations and not some chap throwaway box.
The styling continues also on the inside with a book-style open-lid accessory display box that opens down the middle with the 3M XLR cable neatly arranged on one side and a leather wallet holder on the other that holds all your leaflets, manuals, and a small brochure introducing you to the Focal brand and headphone line up.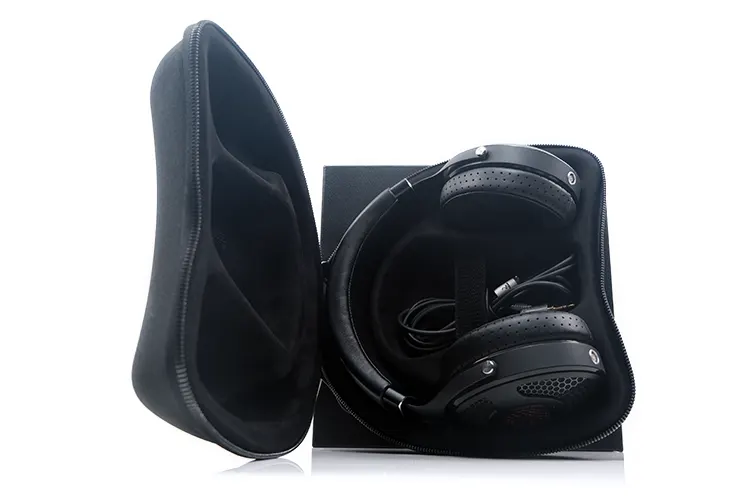 Carry Case
Packed neatly beside the accessory box is something new from the original, a carry case. And it's a good one also, one that follows the curvy yet rigid design language of most Focal headphone carry cases only a darn sight bigger.
It's a dual-zipper grey-black build with a fabric outer topped by a small leather carry strap. The thermo-formed interior compartment is perfect for holding both the Utopia 2022 headphones and the short 1.5mm cable as well as including a very small velcro strap on the inside of the lid for the 6.35mm adaptor.
This is a durable and very secure headphones case. Probably not weather-sealed or element proof but it will give the Utopia 2022 headphones a measure of protection and is just small enough to carry with you for travel purposes.
Click on page 2 below for sound impressions and pairings.