Our Bang For Buck Awards is something new for Headfonics. In hindsight, this a set of awards we should have
...
The Burson Fun and Burson Bang are a set of new compact headphone and power amps ideal for near-field speaker
...
The Final D8000 is the flagship planar magnetic headphone and the first of the Japanese firms' D-Series planar line. It
...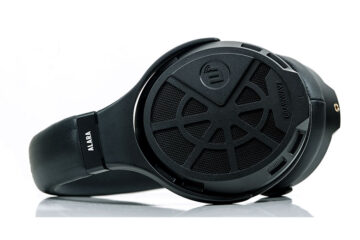 Disclaimer: The Brainwavz Alara was sent to us a sample in exchange for our initial impressions and honest opinion. We
...
The Auris Audio HA-2SE is a contemporary desktop headphone tube amplifier finished in a wood and leather design retailing for
...
The Verum Audio Verum 1 is a new full-sized open-back planar magnetic headphone. It is priced at $300 and officially
...
The iFi Audio xDSD is a bold new portable amp and DAC design by the English company and set to
...
The iBasso DX150 is the latest mid-fi digital media player from this Chinese manufacturer. Priced at $499 it is aimed
...
The Xi Audio Formula S is a brand new top of the line solid-state headphone amplifier price at $3499. Disclaimer:
...
The Hifiman Sundara is the next generation of mid-fi priced full-sized open-back planar headphones from Dr. Fang Bian. Priced at
...
The NuPrime CDP-9 is a high-end CD Player, DAC, and pre-amp. Priced at €1695.00 it is aimed for audiophiles who
...
The Tempotec Serenade iDSD is a 'bang for buck' transportable DAC/Amp with a small slimline profile selling for just $139.
...
The Campfire Audio Cascade is the first set of portable closed-back Supra-aural headphones by Campfire Audio. They are priced at
...
The Advanced Alpha is a brand new planar magnetic headphone from a company previously known for bang for buck earphones.
...
Part 2 of the CanJam Singapore 2018 report is all about headphones, DAPs and some of the people whom I
...
This is the third CanJam event to be held in Singapore and our second time in attendance in a media
...
The Kennerton Vali is an open-back dynamic driver full-sized headphone carved from wood and aluminum. It is priced at $990.
...
It is our annual end of year review and awards season for the gear we rated top for 2017. Exciting!
...