Our Top Gear of 2018 is our traditional end of year "best of the best" awards feature. Awards are dished out based solely on what we reviewed for 2018 and we did review a lot of interesting gear this year.
I first want to thank all the readers and commenters who have visited our site, read what we have to say and enjoyed our reviews. Your views and opinions matter to us and I do hope that you enjoyed what we had to say about everything that passed through our doors for 2018.
Without you, the reader, we would cease to matter so thank you once again from Mike, James and I.
Awards Process
Again our process remains the same as in 2017. We use a scoring system throughout the year so the awards are based on the highest overall score given at the time.
However, as in 2017, we know our writers have their personal favs so once again we have given them free rein to let us know what 2 products floats their boat for 2018, regardless of the score, in our "Writer Choice" award for 2018.
Best Open Headphones For 2018
MrSpeakers VOCE
$2999
Link: https://www.mrspeakers.com/
The VOCE is something different in the world of stats cans and it presents a signature that I believe a lot of people will want to try as an alternative to the prevailing 'stats sound'.
I have tried a fair few in the last 10 years and the VOCE is the first I have heard that shies away from the abundance of perceptible treble detail and instead opts for something a bit softer, perhaps more analog in its delivery.
Overall, the VOCE is up there with the rest of the stats "crew" and real quality option for those who want electrostatics but a far more organic or natural sound.
Review Link: https://headfonics.com/2018/05/mrspeakers-voce-review/
Best Closed Headphones For 2018
ZMF Headphones Eikon
$1399
Link: http://www.zmfheadphones.com
The Eikon is a natural/neutral sleeping giant that is intended for quick responsiveness to everything, top to bottom. It doesn't hit hard, but it doesn't at all sound boring in kick and slam factor (physical dynamics). Mike was very happy to report that the headphone itself is simply breathtaking to hold and experience in the hand.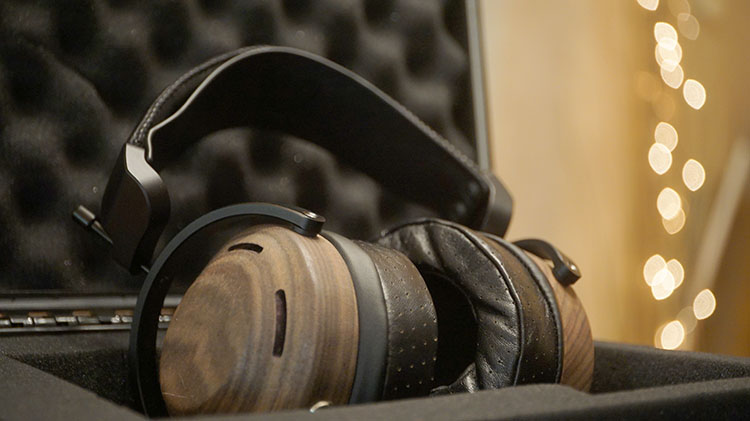 This is a piece of art that also sounds great. If you know Mike you know he is highly respective of handcrafted art, especially with wood, that goes into headphone design. This headphone that will both please when I listen you listen to it and when you simply observe it sitting on your headphone stand.
Review Link: https://headfonics.com/2018/01/zmf-eikon-review/
Best Portable Headphones For 2018
Campfire Audio Cascade
$799
Link: https://campfireaudio.com/
The freshman Cascade from Campfire Audio is a solid, confident and an altogether fantastically musical sounding entry to the portable headphone market.
It also robust, minimalist and cool looking with decent pad inner openings and yummy soft sheepskin pads. The vibe right down to the packaging is consistent with their IEMs, just a whole lot bigger.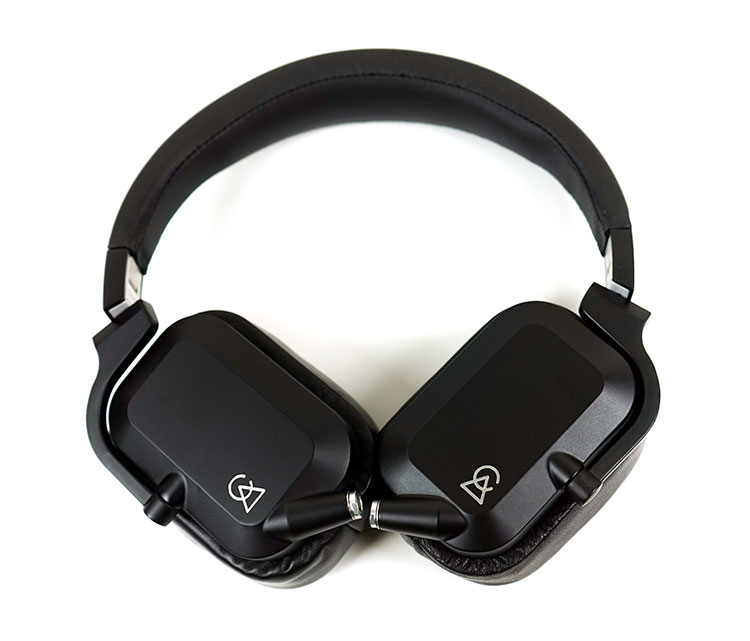 Sure it's got great bass, but the Cascade is so much more than that, hence the Award for Portable Headphones for 2018. Throw in some power into that really good beryllium coated PVD driver, burn it in for a bit and you will hear something a lot more complex and impressively spacious for a closed back portable dynamic headphone.
Review Link: https://headfonics.com/2018/04/campfire-audio-cascade-review/
JH Audio Layla Signature Series
$3725
Link: https://jhaudio.com/
The Layla Luthier edition is pure eye candy of the highest order and the best CIEM design I have seen in the 7 years we have been running this website.
We thought it would take a massive effort or something completely off the hook to replace the Luthier design as our top-scoring build quality. As it turns out, it stayed king right to the end of the year.
All of this is nothing without a quality performance and no surprise the Layla can do just that. It is perhaps my most sub-bass potent CIEM out of the CIEM's we have heard to date. It delivers awesome power and a thick note reminiscent of a quality dynamic driver never mind multi-BA. The mids are delightfully smooth and the vocal equally easy on the ear. It is spacious sounding to boot with great depth and width.
Review Link: https://headfonics.com/2018/05/jh-audio-layla-signature-design-series-review/
Best Universal IEM For 2018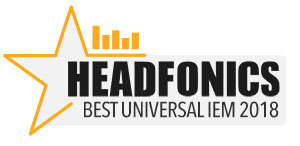 Audeze LCDi4
$2495
Link: https://www.audeze.com/
The LCDi4's unique design, presentation, and in-depth DSP pulls it above regular IEMs into some sort of super-tiny headphone category but with a sound quality that is anything but super tiny.
Boy, is this open, boy, is this easy to pair with and oh boy, is this a fantastic listening experience.
This is a completely different experience to most IEMs and one where you may end up chucking away your lesser headphones but retaining all that fabulous desktop amping gear and powerful DAPs to pair the LCDi4 with for years to come.
Review Link: https://headfonics.com/2018/08/audeze-lcdi4-review/
Cayin N8
$3299
Link: http://en.cayin.cn/
The N8 rightfully takes its chair at the TOTL digital media player table. Not because it is one of the best sounding players out there but simply because they dared to do something different and something that has not been done before in a DAP.
Tube output has always been a dream of mine in a DAP and for some time I thought this might happen in the amp cards from FiiO or iBasso but it never materialized. Not only has Cayin made it happen, but they also did it in a very modern way and delivered something which I think it is rather special sounding.
It has so much more also than just a tube amp DAP. This is the TOTL DAP for you if you want something that caters to both monitor, headphone AND system desktop integration without spending a penny beyond what is already in the box. It is a complete almost HiFi-like vision and the complete source package in that respect.
Review Link: https://headfonics.com/2018/12/cayin-n8-review/
Best Upgrade Cable For 2018
Effect Audio Janus Dynamic
$1399
Link: https://www.effectaudio.com/
The Effect Audio Janus is perhaps the most agreeable sounding cable I have heard in a long time. If you want a rich sweet sounding midrange with a hint of euphony in your instrumental timbre the Janus Dynamic is supremely effective in delivering that.
The emphasis here with the Janus Dynamic is nuanced and thus much more rewarding with a particular emphasis on layering, instrumental separation and a pleasing instrumental timbre.
As a mids and vocal guy, it is so rare to find something that technically 'on-song' as well as completely nailing my personal preference. This one will be hard to beat on a personal level.
Review Link: https://headfonics.com/2018/09/effect-audio-janus-review/
Best Portable Amp/DAC For 2018
FiiO Q5
$349.99
Link: https://www.fiio.com/
We have given fair scores to FiiO amps over the years but never super high scores because there are one or two niggles that always hold it back. Not so with the Q5. This is FiiO's best Amp/DAC combo to date and I have tried just about every single one in the last 10 years.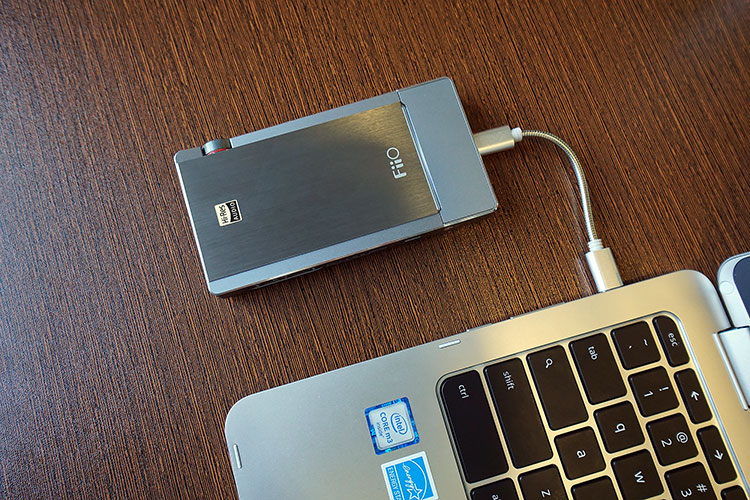 This is a very mature sounding implementation of the AK4990EN, perhaps one of the best at this price point helped by the excellent AM3a amp card. Its low noise unbalanced for sensitive IEMs, good enough power for most portable cans and paints a very natural to slight neutral sound that pairs well with a broad range of genres.
The Q5 is a very attractive wired and wireless solution for those who want to hang onto their existing sources.
Review Link: https://headfonics.com/2018/06/fiio-q5-review/
Best Desktop Pure DAC For 2018
Chord Qutest
£1195
Link: https://chordelectronics.co.uk/
On pure sound quality alone it is the best DAC I have heard to date this year. What is there not to like about the Qutest as a pure DAC?
Whilst not a total carbon copy of the Hugo 2's DAC signature it still resolutely detailed and fantastically natural sounding with just about any amp I can throw at it.
The Qutest rightly wins our pure DAC award for 2018 and thank the stars it is not even the most expensive pure DAC out there in the market today.
Review Link: https://headfonics.com/2018/10/chord-qutest-review/
Best Desktop Solid-State Amplifier For 2018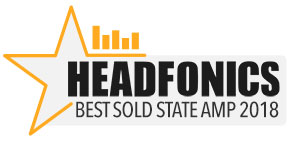 XI Audio Formula S
$4999
Link: http://www.xiaudio.com/
The Formula S is a true top of the line solid-state amplifier. However, it does not shout out flagship through crude power numbers. Instead, it is much more nuanced in how it delivers its quality though it still has plenty of headroom for demanding cans.
This is a linear but slightly sweet-sounding amplifier with a huge emphasis on resolution or detail, pace, and dynamic range. It pairs wonderfully well with open and expansive sounding headphones, headphones that are articulate rather than visceral.
The Formula S is a gem of an amp and it needs to be heard by a much wider audience than it currently gets.
Review Link: https://headfonics.com/2018/07/xi-audio-formula-s-review/
Best Desktop Tube Amplifier For 2018
Auris Audio HA-2SE
€2,070.00
Link: http://aurisaudio.rs/
The Auris Audio HA-2SE is a really excellent sounding headphone tube amp. More than that it is an amp that I find myself wanting to use both on a recreational casual listening level as well as the times when I want to take a more studied approach. It has an enticingly quiet, balanced, and analog-type sound with just a hint of wetness but nothing painfully slow. The HA-2SE is just so easy to listen to.
It also looks wonderful. Traditional tube amps have always had a certain style to it but nothing like this, nothing quite as art decor in looks as the HA-2SE. We can be a picky shallow lot us audiophiles at times. Yeah, we want great sound but we want the gear to look great also, well most of the time. The HA-2SE checks both of those boxes with commensurate ease.
Review Link: https://headfonics.com/2018/10/auris-audio-ha-2se-review/
Best Bluetooth Product For 2018
beyerdynamic Amiron Wireless
€699.00
Link: https://europe.beyerdynamic.com/kopfhorer-headsets.html
It is not just the BT technology that makes the Amiron Wireless our award winner for 2018 but also the driver inside is excellent also.
beyerdynamic have produced a darker more relaxed signature than the Home edition. Any concerns I had with the treble peak on the Home is gone. The low-end simply hits harder.
This is a pleasurable listening experience wired or wireless. In fact, on a phone, you may find the wired to tap out due to the weak amp of the phone and the wireless to sound much more engaging.
Review Link: https://headfonics.com/2018/11/beyerdynamic-amiron-wireless
E4UA JH Audio Variable Bass Pod Adaptor
Approx $250
Link: http://e4ua.jp/
The E4UA JH Audio adapter with variable bass attenuator module is unique and dare I say it almost essential for anyone using a Layla and wanting more than the stock cable. You can go cheap with a bunch of JH Audio 4-pin terminations on your cable but it is that bass attenuation module that marks out the E4UA creation from just about anything else on the market.
It really opens up the Layla (or any other 4-pin JH Audio IEM) to almost any cable combination you want to throw at it, be it balanced, single-ended, copper, silver. At the same time, it offers you that unique bass attenuation capability. Genius ideas like this are soo hard to come by these days.
Review Link: https://headfonics.com/2018/08/e4ua-jh-audio-variable-bass-pod-adapter-review/
Writers Choice For 2018 – Marcus
Final D8000
$3999
Link: http://snext-final.com/en/
Absolutely no doubt what headphone drives my selfish personal preferences for 2018 and that is the Final D8000. The D8000 simply rocks. And I mean with just about every track or record or genre that means something to me from the memory vaults.
They sound wonderfully authoritative and bang on the money for pure musicality, especially with hard rock. Anything that needs a solid bass fundamental and rich analog sounding texture gets plenty of that on the D8000.
They are also built like a tank, though they do weight a bit heavy with an awkward fit but I can suffer that for the excellent audio quality they deliver. Music is meant to be fun, and the D8000 delivers on that promise.
Review Link: https://headfonics.com/2018/12/final-d8000-review/
NuPrime CDP-09
€1695.00
Link: https://nuprimeaudio.com
The NuPrime CDP-9 is a thoroughly modern and very interesting CD Player, DAC, pre-amp and headphone amp. There is a bit of something for everyone and a level of sound quality that is easily on par with some of our favorite reviewed DAC's to date.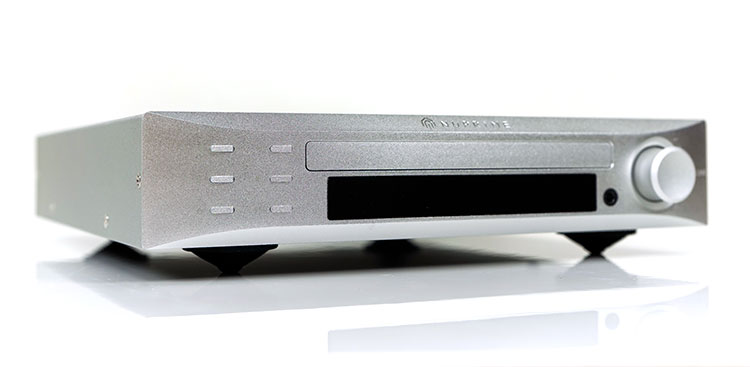 Some of its limelight will have been stolen with the M-Scaler from Chord but if you are not prepared to spend that much the upsampler on the CDP-09 is actually very useful for both digital and physical format audio. The DAC is very detailed, very clean and is just that bit livelier and more engaging than some other ES9038PRO formats we have in the office.
We use it here for just about everything from CD's, DAC, Pre-Amp, and sampling making it a very useful component for system builders.
Review Link: https://headfonics.com/2018/06/nuprime-cdp-9-review/
Writers Choice For 2018 – Mike
ZMF Headphones Auteur
From $1599
Link: http://www.zmfheadphones.com
The Auteur is my favorite headphone I've ever heard. Bar none. It made me remember why I am in this business and to take a step back and enjoy what I do for the first time in a while. Zach's tuning is the closest to how I would tune my dream headphone.
The Auteur is objectively worth its price tag, from an overall fidelity aspect. I feel like the price tag is just right for what audio quality is offered, but exceeds it in what the headphone can do for you in terms of tone and literal quantities of low end or treble.
It has style, it has elegance. It has great fidelity overall and is a hell of a changeling in terms of what you might be able to do with it. The stock sound without any EQ is near perfection in terms of a natural sound and how I'd have tuned my perfect headphones, yet it also has excellent substance factor from top to bottom as is.
Review Link: https://headfonics.com/2018/02/zmf-auteur-review/
Hidizs AP80
$139
Link: https://www.hidizs.net
The AP80 is probably the best budget DAP I've ever touched and heard. It sounds much nicer than the Xduoo X3ii, my older Sony A17, and even the Shanling M0 by an audible degree. The screen is very nice and the added physical buttons make pocket play very easy, saves a lot on screen-battery usage as well.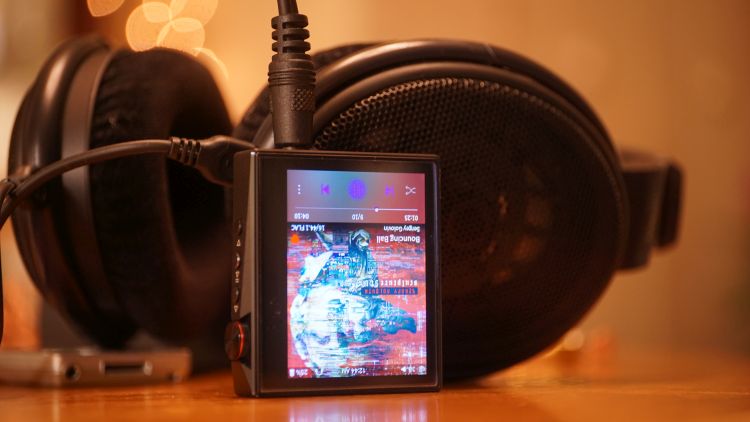 The MSEB is magnificent, thanks to HIBY for that. Beyond all of this, the unit support aptX Bluetooth and Hiby Link, as well as included an FM tuner which is super rare these days.
These guys did a great job with this. It is the first budget tier DAP to really sound great with very expensive custom IEM's that I've ever reviewed. What a fantastic little DAP and at a great price too.
Review Link: https://headfonics.com/2018/08/hidizs-ap80-review/