The Ultrasone Edition 11 is a limited run open-back headphone using S-Logic® Plus technology with only 1111 units available. It is priced at €999
Disclaimer: This Ultrasone Edition 11 sample sent to us is a purchased unit. We thank the team at Ultrasone for giving us this opportunity.
To read more about Ultrasone products we reviewed on Headfonics click here.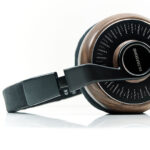 Ultrasone Edition 11
The Edition 11 is clearly targeted to those who just want to relax and enjoy their music. It is also a presentation that I have not heard before on an Ultrasone headphone. There are some elements of that classic punchy and clean sound but the tuning is much more nuanced, lively but more balanced, and most importantly, a treble signature that's articulate but not overly splashy. Engaging yes, fatiguing no.
The story behind the Ultrasone Edition 11 is a bit of something new and a continuation of the German company's existing technology. Most notable is the pitch that these are a limited run handmade headphone in Gut Raucherberg near Lake Starnberg in Germany.
There are only 1,111 units of Edition 11 being made and once it is gone, it is gone. I do not believe they will continue the run beyond the 1,111 units. Time will tell if a canny investment in these will yield appreciating results.
Pricing is not super-high by Ultrasone standards at €999. Edition series headphone pricing can go as high as €2,499 for the Edition 15 and all the way down to €89 for the on-ear HiFi 15G so it is somewhere in the middle of their product line-up.
Technology Inside
The second pitch is the use of their S-Logic® Plus technology which has been a feature in many of their headphones, particularly the Edition Series.
S-Logic® technology is basically the decentralized positioning of the drivers in their headphone designs (bottom and front) to create an enhanced spatial characteristic in the sound signature. We have touched on similar concepts with the Crosswind CZ-1 though the application is slightly different in their case.
The concept is to, as far as possible, recreate the feeling of listening to speakers with a sound that is more out of your head and around your ears than a traditional left/right headphone presentation. There are lateral claims that it also reduces the sound pressure directly into your ear from the decentralized positioning by up to 3-4dB thus reducing the potential damage to your hearing at loud volumes.
Edition 11 uses S-Logic® Plus technology which is an enhanced version of the original tech. The Plus version is tuned for a more neutral tuning than before and a more vivid perception of voices and instruments.
Design
Form Factor
This is an open-back headphone and despite its somewhat diminutive appearance, it is actually a full-sized circumaural headphone so there is plenty of space for your ears. It also weighs in at 319g which is marginally on the heavy side for a dynamic driver headphone of this size. It does feel durable though and this is no veneer wood application I can assure you.
At its heart is a 40mm driver with TruText bio-cellulose fiber compound membrane. I have always like bio-cellulose based dynamic drivers. Though not always an assurance of similar sound signatures, I have in the past felt they had a fairly robust yet natural timbre. In fact, it seems Ultrasone have gone for exactly that type of sound with the addition of S-Logic Plus to try and deliver something a little more realistic than before.
Finishing
Ultrasone have always made some beautiful looking headphones and Ultrasone Edition 11 is no exception. This is a stunning mix of walnut wood and matte black finished aluminum cups topped off with an Alcantara wrapped headband and micro-velour pads. It screams premium at every angle especially with the aggressive metal grillwork on the front of each of the cups. Definitely one of the most refined builds I have seen at this price point.
I cannot envisage these cups cracking under duress and in the 2 months we have been testing them in our tropical climes I have yet to see a single blemish develop on it. The Edition 11 has never suffered from the dreaded creak you get from cheaper builds.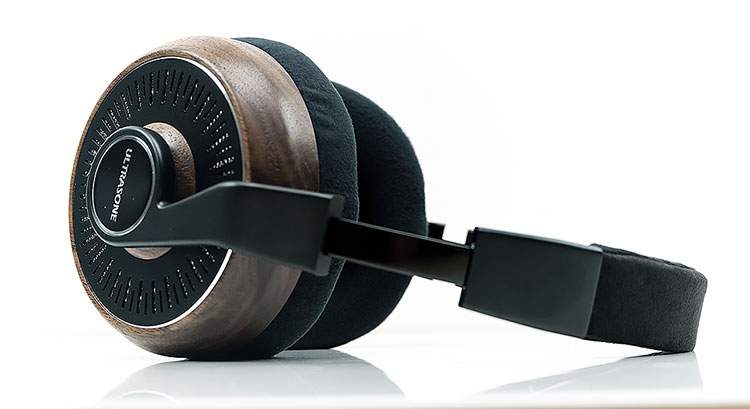 Comfort & Fit
Overall, the comfort levels are actually very good and can easily last a few hours in one listening session without any sense of discomfort. The secret here is really in the pads and headband materials used which is a super soft and very pliant mix of velour and Alcantara.
The headband itself is a sold spring steel design with a matte black finish. It is low-profile but Ultrasone has got the length just right for my small head and there is plenty of adjustment length for larger heads. It actually feels very secure on my head with next to no movement which is a big bonus for me.
Pressure Displacement
The Edition 11 does not have a huge amount of lateral or side to side movement on the gimbals though it is not as stiff in design as the latest Hifiman builds. There is just enough for minor shaping on the side of my head but with the supple velour pads, its slight stiffness is somewhat mitigated.
The overall pressure displacement is a little more side to side than top-down focused with a slightly narrow contact point on the top of my head. The headband is fairly narrow and lined with some very comfy Alcantara wrapped memory foam strapping which helps reduce that narrow contact point feeling to nothing more than a gentle downward pressure.
Clamping
On my head, the Edition 11 has a fairly strong clamp, which in turn, is offset by the plush comfort of those full-sized micro-velour ear pads.
The porous nature of the pads will also do an excellent job of dissipating heat. Our average room temp here without the air con is about 80F upwards at any given time of the day and they never once felt overly hot and sweaty after prolonged use.
The pads are replaceable also though be warned; replacement micro-velour Edition 11 pads are not cheap at €139 a pair, so do look after them.
Cables & Connectors
Connectors
The connection and cable system on the Ultrasone Edition is a surprising 2-pin IEM type socket at the base of the wooden cups. Not that this is a bad design, far from it, but one that I have never used on a full-sized headphone before.
There may be some debate on how tiny pins will be able to handle the greater pressure of a larger cable on heavy wood cups compared to an IEM but so far in 2 months of cable rolling, I have had zero issues.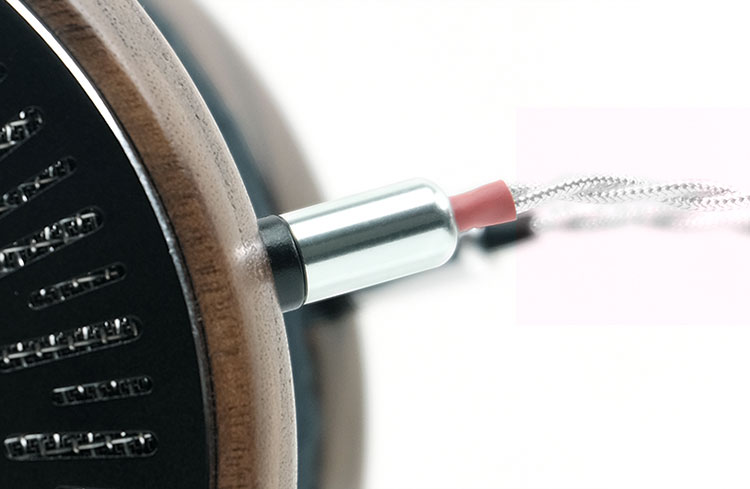 Stock Cable
The stock cable is terminated like any quality IEM 2-pin cable only the length, at 3m is a bit longer. It is not that much bulkier than a 2-pin IEM cable though and since it is 4-core there is room to upgrade to 8-wire and higher AWG grade wires.
Whilst not explicit in their technical data the cable wire is a 26AWG silver-plated OFC wire with what looks like a translucent PET jacket and finished with a tight braided finish up to the Y-Split.
It then splits into its 2-wire left and right channels with the same finish up to two fairly solid 2-pin chrome barrels. They are slightly bigger than IEM variants and they need to be for a connection of this size.
The cable is terminated with a standard straight gold-plated 3.5mm TRS jack wrapped in some excellent heavy-duty rubber strain relief. Ultrasone does provide a gold-plated quarter jack for desktop amplification use.
Microphonics are a bit more present past the branded rubbery Y-Split barrel but pretty quiet below it. The jacket is not super pliant compared to some aftermarket IEM cables and it does show the odd kink here and there but I wouldn't call it stiff or unwieldy.
Accessories & Packaging
This is a big retail box and a well-organized one at that. It needs to be because there is a lot of stuff packed inside and not just the headphones. It is almost the same size as the old HD800 box though not quite as exotically packed as the Final D8000 or the AKG K812 unboxing experience. Inside you get the following:
Black P-leather soft carry pouch
MOTEGA black headphone stand
Microfiber fiber cleaning cloth
4-core 3m stock detachable cable with 2-Pin connectors with 3.5mm gold-plated jack termination
6.35 mm gold plated threaded jack converter
The MOTEGA headphone stand looks beautiful, seems well built and pretty easy to assemble in around 2-3 mins. It has just enough height for the Edition 11 to swing freely, even with cables attached.
The carry pouch is very nicely finished and made of P-leather. Ultrasone has tended to chuck these nice little pouches in most of their smaller sized headphones and I do remember the Edition 8 having something similar.
One nice bonus for the case and stand is that they go rather well together. I found I could hang the Edition 11 on the stand and then slide the pouch over them both to create a dust cover when not in use.
Click on Page 2 for Sound Impressions & Comparisons