The FiiO A5 is one of the company's most powerful portable amplifier to date with up to 800MW into a
...
The iBasso PB3 Mockingbird is a new slimline portable balanced and unbalanced headphone amplifier. It is priced at $199. Disclaimer:
...
Disclaimer: The Echobox Explorer sent to us is a sample in exchange for our honest opinion. We thank Echobox for this opportunity.
...
The RHA CL1 is a dual-transducer dynamic driver with a ceramic plate universal IEM with detachable balanced cables. It is
...
The Lake People Reference Series is a desktop headphone amplifier and DAC stackable combo system. It is priced at €800
...
We reviewed the ES-3 in the last quarter of 2016 and I gave it a healthy 8.5. I wasn't sure
...
In this article, we review the FiiO X5iii which is the company's 'next-gen' Android digital media player featuring a dual
...
The Soranik SK1 is a single BA designed universal monitor that is designed specifically to appeal to vocal lovers. It
...
The Mitchell & Johnson MJ2 is a new closed-back wood design based on an electret and dynamic driver hybrid configuration.
...
The Oppo HA-2SE is a second-generation revision of the original HA-2 portable DAC and headphone amplifier. It is priced at
...
In 2015 I reviewed the Noontec Zoro II HD (https://headfonics.com/2015/09/the-zoro-2-by-noontec/). I concluded that the sound quality is very good, but
...
This is a review of the Cypher Labs Austru which is the company's flagship hybrid single dynamic and triple balanced
...
The Kingsound M-03 & KS-H4 system is a new quasi-portable electrostatic headphone and portable amplifier. They are priced at $650
...
New York-based Samson Technologies have been long associated with value priced studio and concert equipment manufacturing and sales for a
...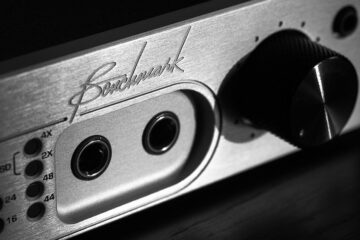 After having reviewed the breathtaking professional DAC/amp surprise hit RME ADI-2 Pro and the also spectacular Lake People Reference Series,
...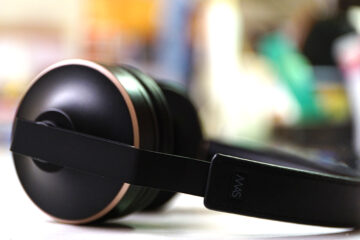 Master Art of Sounds (MAS, for short) are a Taiwanese company newcomer to the audio stadium who have just introduced
...
The Campfire Audio Lyra II is a revised version of the original debut single dynamic driver Lyra featuring a new
...
The beyerdynamic DT 1990 PRO is the new-gen of the original DT990 and is a closed-back dynamic driver circumaural headphone
...
The 64 Audio A6 is a 6 balanced armature driver per side custom IEM showcasing their latest APEX technology for
...