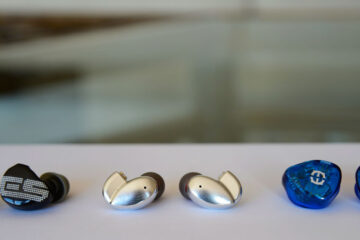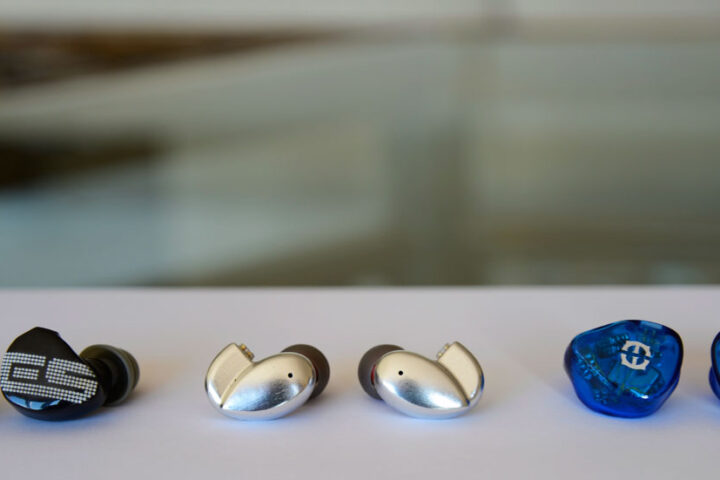 When you're content with a setup, it's hard to imagine sound can significantly improve after that -whether it's the first
...
The EM32 is a triple driver IEM from French designers, Earsonics. Nic takes a look at it in his review
...
Those of you who read our top gear for 2015 review list in December 2015 would probably have noticed me
...
Those who require noise cancellation in their portable rig's have a severely limited selection of headphones to choose from.  Typically,
...
In our review today we look at the Sony MDR-XB1000 which is a full-sized dynamic driver classic in its own
...
The Chord Electronics Mojo is a pocketable portable amplifier and in-house designed DAC offering up to 600mW of power and
...
The Feliks Audio Espressivo-E is an affordable tube amplifier by the Polish family-owned business. It is priced at $349. Disclaimer:
...
It was perhaps inevitable that iBasso would release a new DAP at the tail end of last year given the
...
First Harmonic is a brand-new company run by Aaron Fournier, the President of Thinksound and overall great audio engineer, who
...
The FiiO AM2 amplifier module is a dedicated amp card for their X7 Gen and Gen 2 series DAPs. It
...
Over the years, I've received questions in high volumes about my Audio Technica ES-series headphones and thought it was time
...
The Empire Ears Zeus is the flagship custom monitor from the Georgian-based US company. It contains no less than 14
...
The FiiO M3 is a new entry-level DAP featuring a 96kHz capable, 24-bit Cirrus Logic CS42L51 chip, and 8GB onboard
...
The Sonic Unity Encore mDSD is a USB powered DAC/AMP stick priced at $99 with a host of excellent features
...
The iBasso P5 Falcon is a both a portable and desktop dual-stack analog amplifier with a switchable opamp design. It
...
The Campfire Audio Jupiter is a quad balanced armature driver universal IEM priced at $899. Disclaimer: The Campfire Audio Jupiter
...
Harman has shifted their marketing division roughly half a dozen times in 2015.  Now, I can almost time it when
...
Disclaimer: The FiiO E10K TC sent to us is a sample in exchange for our honest opinion in this review.
...
Jomo Audio is a relative newcomer to the world of audiophile level IEM and customs gear but the owner, Joseph
...