The Shanling M2s is a compact and affordable DAP offering up to DSD256 decoding and 130mW of output power. It is priced at $199.
Disclaimer: This sample was sent to us is a sample in exchange for our honest opinion in this review. We thank the team at Shanling for giving us this opportunity.
To read more about Shanling products we have reviewed on Headfonics click here.
Note, this 2-page review follows our scoring guidelines which you can read up on here.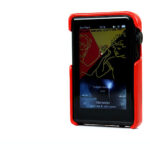 Shanling M2s Review
The Shanling m2s is quite engaging overall and I enjoyed it as a different FR producing a different response with some of my IEMs. The detail and dynamics never felt sacrificed compared to competing DAPs.
It is just over a year since we covered the Shanling M5, a DAP I much admired for its adherence to all the finer qualities of the AK4490 with a warm to neutral presentation and cracking vocal presentation.
It was, and still is, Shanling's TOTL DAP but given the rapid rate of transformation in their DAP designs I do not think the M5 will hold that crown for much longer.
Enter the M2s (and the M1 which we will review soon) and if you are doing a double-take on the numbering scheme well yes, this does replace the older M2 which was in itself a miniature M5. With me so far? Good.
The M2s is priced rather keenly at $199 which places them at the upper end of the budget DAP market and possibly as a competitor to the really wonderful Cayin N3, Shozy Alien Gold, and some of the cheaper Sony DAPs such as the A35.
It is a totally new look but a continuance of the Hiby Music partnership with some interesting additional features. It is cute and I think quite a few people will find this a tempting proposition as a truly pocketable DAP.
Tech Highlights
Pocketable
Modernization to a certain extent is the pitch for the new M2s. It is much smaller than their previous models, making the previous gens look clunky and rather dated in their design. The pitch here is pocketable, unique and I have to say quite aesthetically pleasing.
New Look, Screen Focus
Alongside the M1, the M2s is positioned as budget DAP but with a degree more flexibility and audio capability than the entry-level M1. Its design is more visual or screen-focused but again they avoid touchscreens.
Perhaps due to the OS, perhaps due to budget constraints but the lack of a touchscreen is more or less consistent with the majority of DAPs at sub $200. With the M2s though you simply get a lot more screen real-estate and that is something no other serious DAP at this price point is offering right now.
HiBy Link
Shanling is also making a big noise regarding the M2s's superior connectivity options over their older models. Not only does the M2s now possess Bluetooth, but like Cayin they now have access to HiBy Link and two-way BT wireless control via an Android app on your phone or tablet.
Design
Dimensions
The M2s is small and then some. Ok so the M1 is almost in line with a Nano 6th gen only thicker so you can get smaller from Shanling but my goodness they shrunk their DAPs significantly (20% as quoted by Shanling) with this revision.
Just about everything is hiding behind a beautiful 3″ Retina HD display with only a small rotary dial on the right side interrupting the smooth lines. Imagine an original AK100 MK1, only slightly smaller and more rectangular and that is the M2s.
Measuring in at 53mm×14.5mm×85.6mm the M2s is actually not much bigger than the matchbox budget DAP Hidizs AP60 which measures 42mm X 14mm X 10mm. Certainly, it is stubbier than either the FiiO X1 2nd Gen or the Cayin N3 by around 10mm to 15mm though all 3 weigh the same at around 100g.
Materials & Finish
All change also for the materials used with a very smoothly anodized and sandblasted CNC aluminum unibody chassis, 2.5D 3″ retina HD screen as the centerpiece, and an Alps design rotary pot durable for up to 10,00 rotations and 500,000 clicks and 10,000 rotations which should see it stand the test of time for a few years at least.
The cornering is light years ahead of the old M5/M2 designs with a very smooth and comfortable finish which sits really nicely in your hand. The older designs weren't bad but didn't have the same level of polished finish as the M2s so I am excited to see this design in their forthcoming M3s and possibly M5s later on down the line.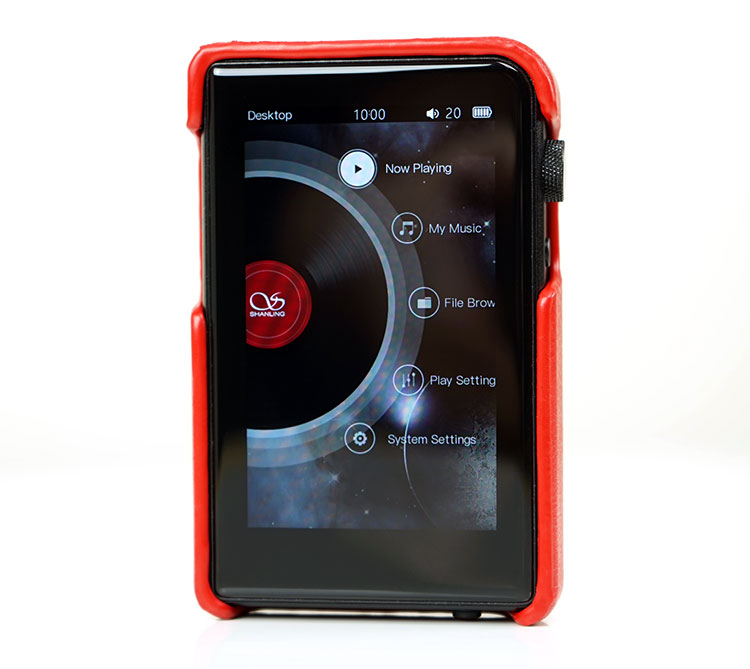 Screen
Apart from the size of the M2s, the screen is the second big talking point. At 3″ it might not seem much but given the chassis size, it dominates the look and feel of the M2s.
There is a fair degree of the bezel so it is not 'edge to edge' but it's high quality with a fantastic 800 x 480px 31o pixel per inch rating. It is also double-sided 2.5D which is a real design concept and not just marketing BS though the benefit is entirely cosmetic.
2.5D Benefits
If you look closely at the screen design you will notice a smooth curvature on the edge of the glass display known as a contoured edge. Basically, this bucks the old-school design of a slightly raised bezel design with the glass sitting on top of the body creating a more seamless edge.
This is quite a high-profile design edge used now by a number of smartphone manufacturers such as Google and even Apple. Samsung's curved glass is technically "3D" glass because of its bendable substrates and electronics whereas the M2s screen has none of that.
Irony
It is perhaps ironic that Shanling has not used a touchscreen-capable solution for the M2s because the concept of 2.5D glass is exactly for that by preventing snagging when swiping across the screen on raised bezels.
That being said it is beautiful. I would argue it is the best-looking screen at this price point in the market with excellent wide viewing angles, proper anti-aliasing, and legible fonts, and excellent color saturation.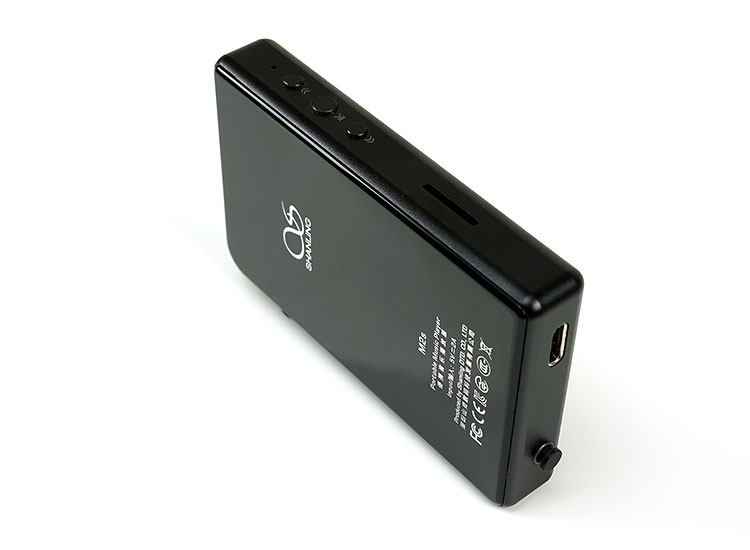 Memory Capacity
There is no onboard memory which is a shame but not wholly inconsistent with DAPs at this price point or below. What we do have is a single slot on the left panel for microSD with a current firmware capable capacity of up to 256GB memory size accepted.
Here is the cool thing though about the M2s memory capacity. It has the same features in terms of connectivity and OTG as the N3 which means you can indirectly hook up to 5TB of additional memory space to the M2s by using the BT bidirectional service.
In effect, the M2s becomes a wireless DAC/Amp with potential access to just under 5TB of space (2TB OTG M2s, 2TB OTG phone, 2 x 256GB memory cards in N3 and Phone and an average of 128GB space onboard a smartphone). That is a huge reservoir of space the M2s can tap into for audio tracks.
How fast you can access that memory depends on the speed of the cards and drives you use as well as the reliability of the BT connection. Also if you use a powered portable HDD drive you may be throwing in a power bank so things can get fairly stacked quickly.
Battery Life
At 1800mAh the 3.7v Li-Polymer Lithium battery is smaller than the Cayin N3 but it is the same rating as the X1 2nd gen which makes the rated 9 hours of the M2s just a little bit behind the curve. No doubt the high-quality screen and decent decoding levels play a role in that shortened output.
By way of comparison, the N3 is rated at 10-12 hours using a larger 2500mAh battery, and the X1 2nd Gen is capable of closer to 12 hours plus on its 1800mAh rated battery though it cannot decode to the same level as the M2s and its screen is awful in terms of aesthetics and to use.
All pale into insignificance when compared to the unbelievable 20 hours plus of the Sony A35 which is a class leader for power consumption.
Inputs & Outputs
All the inputs and outputs of the M2s are housed at the bottom panel of the body with a USB-C port on the left and a 3.5mm stereo jack port on the right. There is no balanced output on the M2s.
The USB-C port covers all your digital options which include USB-DAC (PC or MAC) and OTG functionality (memory or audio). DoP output is also supported on the M2s. The analog 3.5mm jack port is your input for headphones and earphones and doubles also as a line out. You can control which via the system settings menu.
There is no optical or coaxial support but again it is very consistent with other competitor offerings such as the N3 and X1 in terms of physical inputs and outputs.
Physical Controls
The M2s has a relatively clean design for controls with the use of slightly raised tactile physical buttons on the left for playback and the Alps dial on the right doubling up as both volume control and OS navigation and selection.
The playback controls play a small role in the OS navigation. You can use the previous and next buttons to quickly jump from one screen to another for long lists and speed up the scrolling process. Rotating the dial will allow you to go through the list of options and clicking it will allow you to confirm the function chosen.
Making Small Feel Big
Certainly, the M2s feels good in the hand but I wish the rotary dial was on the other side as the majority of the quick navigation is done through the dial and power button. This makes it a little fiddly to move the thumb over one side and hold it easily all with one hand.
I say this using the DAP in my left hand which will be the natural position for most to allow the right hand a degree of control over the buttons and IEMs/Headphones.
The likes of Cayin and FiiO have got around this by using front panel controls reducing the amount of thumb stretch from left to right and it does quicken things up a little though at the cost of using a much smaller screen real estate.
One DAP that has quite a similar control philosophy to the M2s is the Sony A35. It also does similar things to the M2s though everything on the A35 is on the right panel making it even more awkward to control in your left hand.
Functionality
DAC
Shanling has opted for the AK4490EQ DAC chip implementation inside the M2s which is a slightly more power-hungry but newer chip than the mobile version used by the Cayin N3, the AK4490EN. It probably accounts a little for the slightly reduced battery consumption.
I have to have a quiet chuckle about the use of the EQ version inside the M2s since I prattled on about the EN chip allowing Cayin to reduce the size of the N3 to a really portable size. Now we have the M2s using the EQ and it is even smaller than the N3. Such is the speed of technology these days.
Decoding
Decoding rates include 32BIT/384k (Wav and AIFF) in PCM format with DSD native decoding up to DSD256 (DoP up to DSD128) with a very wide range of codec support including DSF, DIFF, SACD-ISO, WAV, AIFF, FLAC, ALAC, APE, WMA, MP3, and OGG.
Filters
Shanling has elected though to drop all but 2 of the digital filter options that usually are a feature of the AK4490. I am told there may be 1 or 2 more added in future firmware though. I am on the fence about that.
I respect the added value they can bring to some people but personally I never really use them a huge amount at this price point and prefer to play with filters on more resolving platforms such as the Hugo 2.
Amp
For amping the M2s uses a Texas Instruments TPA6120A2 with an output power rating of Output power: 130mW @ 32Ω / 12mW @ 300Ω which is on par with the Cayin N3 amp output though the N3 uses a TI OPA1652 config.
Dynamic range and SNR are also on par with both measuring in at 108dB or greater which means it's also a little bit better compared to FiiO's entry-level player. The amp is also gain switchable with low and high gain options though the differential between the two is not mentioned in the spec sheet.
The interesting number is the output impedance at a more than hefty 4.8Ω. I am not sure why Shanling went with that rating as it's a bit of a mismatch for sensitive earphones coming in at under 32 ohms.
Typically DAP impedance ratings these days should be under 1Ω on 32Ω loads so it is possible that the M2s could introduce a level of coloration on 16 ohm and lower IEMs.
Accessories & Packaging
Standard
The M2s retains Shanling's standard understated black box packing which they have been using for quite a while. Inside you get a well-protected M2s and underneath the foam presentation layer you get a USB-A to USB-C data/charging cable, a quick play guide, a user manual, and a memory card reader, and plenty of protective screen protectors.
You also get a little dust cap for the headphone jack port which I use all the time. We live in a dust-filled region and I never pass up the chance to get these types of caps for all sorts of ports like jacks, RCA, and SPDIF.
Sadly, there is not one of them ready to peel off on the M2s such as you get with FiiO so you will have to apply them yourself. I suck at that; my wife does a great job applying them. I think it's my hand speed or something.
Optional
What is optional is the leather case, though, for US customers, Musicteck the distributor for Shanling, will very kindly throw in a case for free.
You can get it in matching colors depending on your choice of DAP or clash, whatever floats your boat. You can get them in black, brown, red or blue. I love the brown but Shanling sent a red one which in this region is lucky and comes out okay in the pics.
Tight Fit
I do have a gripe with the leather case. Its rock-solid protects the player very nicely and there is just enough space to get at the controls. However, getting it off is a royal pain.
It locks in very tight and the temptation is to get a grip around the dial and yank it off. I would advise against putting pressure there. Instead, dig in around the bottom left and the right same time and push out. That works for me every time.
Click on page 2 below for software impressions