Top Gear 2022 Awards – Best Desktop Solid-State Amplifier
It can be quite difficult to reference and talk about the amplifier alone without reference to the performance when combined with the additional components that make this a complete system for 2022. And yet, at the same time the world-class performance of the DAC and the Master Clock would all be nothing if the amp was in any way lacking.
In that sense, the dCS Lina headphone amplifier is the perfect high-performing partner for its siblings. It's tastefully neutral, very revealing, and with enough power to drive every headphone tested with it. It manages to combine reference-level accuracy with an almost perfect harmonic balance to prevent this from ever sounding analytical.
Overall, from planar headphone fans, this is a tremendously satisfying and engrossing world-class solid-state amplifier and if you have the moolah to buy it we will be very jealous but happy for you at the same time.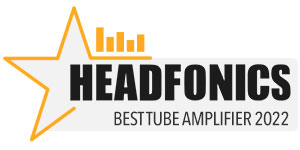 Top Gear 2022 Awards – Best Desktop Tube Amplifier
The Cayin HA-300MK2 is a fabulous sounding 300B SET flagship headphone amplifier. It has that classic slightly sweet emotive coloration combined with a seriously impressive holographic staging quality. Neither does it lack power for demanding headphones so dynamic range is never going to be an issue.
It is also beautifully engineered, though being a Cayin 2nd gen design we are not terribly surprised. They have had years to nail this attractive design so the level of engineering is clearly world-class. It is a heavy unit though at 29kg including the rectifier so do make sure you have enough space and support on your rack.
Unless your preference is for a headphone tuned specifically for lighting fast articulation and deep rumbling bass, it's going to be very hard to find a pairing in 2022 that doesn't sound very pleasing with this high-end amplifier.
The Feliks Audio Envy is an absolute cracker of a tube amp for 2022. Yes, it is beyond affordable for many but for owners of the likes of the Susvara, Diana TC, DCA Stealth, and any demanding headphone it is an almost mandatory demo just to see how well these headphones sing with this creation.
You may well be tempted and why not? The Envy's sweet overtone, massive staging quality, and hugely impressive dynamic low-end made for some very enjoyable listening.
Our only critique is to make sure you get a quality DAC behind it to maximize its potential. It does not have to be an ultra-expensive source like dCS's Ring DAC, for example. The more affordable R2R-based Holo Audio Spring 2 had a perfect tonal synergy for many tastes, especially using the balanced outs.
The Envy also looks the business with those oak and American walnut options. You will have your preferences, we have ours but do make sure you have that free space on the top of the HiFi rack. You are going to want to show this one off, a lot!
Feliks Audio Website | Cayin Website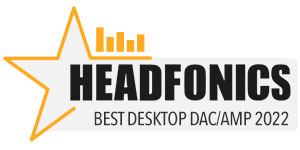 Top Gear 2022 Awards – Best Desktop Amp/DAC
Yet another very likable, professionally designed desktop unit from Ferrum in 2022. If the OOR/HYPSOS stack and a search for a quality DAC to get the best out of those two was out of your reach then the ERCO on its own will provide a very enjoyable and fiscally less stressful complete desktop experience that comes close.
The ERCO DAC is neutral to natural, accurate, and articulate. Its amplifier has bags of power to drive just about any headphone you want to throw at it. It is also incredibly simple to operate right out of the box.
Some might moan about the lack of XLR balanced PO or a balanced input from a source to the rear. A couple of compromises there to be sure but as mentioned a few times, we can see why 4.4mm was chosen with XLR remaining the preserve of the dedicated OOR amplifier.
The bonus point though has got to be that the ERCO is HYPSOS compatible. If you happen to have one that is. If you do, it does give the stock performance a very satisfying lift.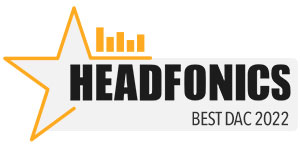 Top Gear 2022 Awards – Best Desktop DAC
The dCS Lina Network DAC is an outstandingly detailed and natural-sounding decoder with a ton of useful features and a very modern supporting app bringing the best of the internet and network right to your fingertips.
We would love to just say it's the star of the modular Lina stack but it's hard to talk about the DAC alone without mentioning the transformative effect of the Master Clock and how well it pairs with the amplifier at the same time. Still, if you want energy, dynamics, and a very strong level of detail retrieval without smear or bloat this DAC will give it to you.
What is missing? Well, we would have loved to have seen a WiFi module inside alongside the RJ45 just to give it a bit more freedom in placement and power amplifier users in a HiFi setting probably would be hoping for a pre-amp capability to go along with those excellent but fixed line-level voltage settings.
However, for headphone users, unless you are wedded to the romanticism of the R2R sound this is one of the top performers and one of the best DACs we have reviewed in 2022.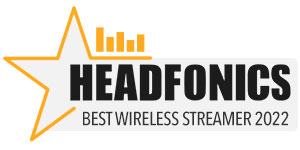 Top Gear 2021 Awards – Best Wireless Streamer
The Shanling EM5 is a bit of a bargain considering the price it is being sold at compared to what it can do. You get a lot of value here with a DAC, headphone amplifier, pre-amp, local media player, wireless connectivity, and tons of I/O. It is a proper all-in-one device for the headphone enthusiast who has a modern digital setup in their home or office.
Not everything is perfect though. The choice of going Android over something like Chromecast is understandable given the local media player is physically embedded.
However, it places a lot of emphasis on Shanling's engineers to keep it chugging along, and it is already an old garden-walled version. If at some point it can be included with Google Home and Roon integration and a tall rather than wide touch panel that would lift it to the next level of compatibility.
The sound quality though is very good indeed. It is an old-school AKM sound, one that brings a bit of fun and joy to music, especially good for modern pop and rock, and with a solid emphasis on vocal presence. The power is enough for most headphones but pleasingly gentle enough to work very well indeed with sensitive IEMs.
Honestly, the EM5 is a solid catch-all modern media component system and given a lot of these multi-media devices sell for much higher it represents a refreshing value-based approach in 2022.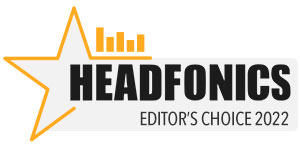 Top Gear 2022 Awards – Editor's Choice
The Dan Clark Audio EXPANSE is one of those rare headphones that can elicit both an emotive response from a purely listening perspective and an admiration for its technical capability at the same time.
Quite often those rarely combine as successfully as they do here with either a penchant for perfect analytical control or sometimes just being very weirdly tuned.
This is none of that. This is a beautifully designed, supremely comfortable headphone with a very natural and enjoyable performance, one which you can listen to for hours. A tonal quality that matches my own subjective preference and genres of music I listen to and perhaps luckily, to some of the tube amps I really keep turned on almost 24/7.
Caveats? Really it's the solid-state synergy that I found the most challenging with some teasing out a strange treble response or sounding too flat such as the Lina. I was not expecting that.
If you want the EXPANSE to shine give it some tube love or pair it with a smooth-sounding powerful headphone amplifier with a resolving DAC to match. Once you get the setup just right it ranks as one of the best performers I have reviewed in 2022.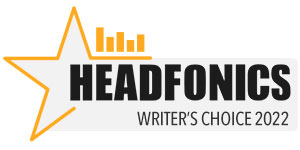 Top Gear 2021 Awards – Writer's Choice: Louis
The iFi xDSD Gryphon is one of the most versatile units in 2022 plus it offers high compatibility far as digital formats and Bluetooth codec capabilities are concerned.
Not only that but it can act as a standalone DAC, a standalone headphone amplifier, it can play the part of the preamplifier and you could also use it to stream Bluetooth audio to it up to LDAC and play it back through either one of the headphone outs or through one of the line or digital outs and out to other components.
You would have to get a few separate components to obtain similar flexibility. All these features and then some are crammed within the xDSD Gryphon.
Besides the slight thump on operating the Xbass switch, the xDSD Gryphon is an almost, almost perfect portable solution that can go beyond its duty by also functioning as separate components. The excellent sound quality is just the cherry on top.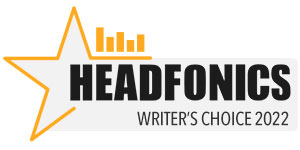 Top Gear 2022 Awards – Writer's Choice: James
The Shanling M9 takes everything good from previous DAP experience thus far and ups the game massively with a product that ticks just about every portable audiophile wish list out there in 2022.
You get Android 10, a huge beautiful screen, sleek aesthetics, and a wide range of different connectors to suit most tastes.
As for sound, the transparent tonality, massive stage rendered and midrange full of vigor and vitality defines the ultimate timbre Shanling wants to present in a portable setup. It is just a pity it didn't stretch the output power a bit more for demanding headphone users.
Still, the M9 is the most elegant yet immersive TOTL DAP experience I have encountered thus far so it is a crying shame that there are only 500 units like this out in the market. Testimony indeed to just how good those AK4499EQ chips really are when implemented well.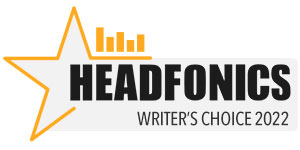 Top Gear 2022 Awards – Writer's Choice: Michael
With the Meze 109 PRO, I hope that the company continues on this path and tosses another warm, fun, and bassy sound for us who enjoy musicality over neutrality. This is a great option for those who enjoy anything vocalist centered in 2022.
It is extremely well made and will actually justify your home rig that has a really nice and powerful source or amplifier.
I feel like this is becoming a lost art, as more and more headphones get easier to drive, our home rigs are being forgotten entirely. I was actually happy to relax and sit down with that Burson rig and use the Meze 109 PRO with it.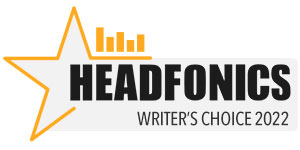 Top Gear 2022 Awards – Writer's Choice: Aldous
The EarMen CH-Amp is aptly named with no need for a timeout as it is always ready to land punches as an insightful headphone amplifier in delivering a transparent and smooth sound.
It isn't every day that we see an amplifier coming in default with a custom-built external power supply. So, it may not be immediately obvious looking at the deceptively understated design, but everything EarMen has done is in one way or another a form of answer in their quest for great sound.
Depending on what you're looking for in an amplifier, the positives of this setup are detail retrieval and its dark background. But tuned on to the exciting side of the spectrum, pair it poorly and the dreamlike impression will quickly fade away once fatigue sets in.
With a lot to like and only a few minor quirks to get around, this amp from EarMen will surely be a reliable partner for a lot of audio enthusiasts out there in 2022.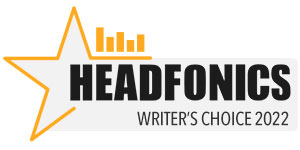 Top Gear 2021 Awards – Writer's Choice: Cheryl
The Periodic Audio Beryllium really has exceptional clarity and is so pleasantly tuned with a low noise floor making the attacks more impactful and enjoyable.
The only caveat in these monitors is their relatively intimate soundstage. You could do well with similarly priced monitors with a more expansive soundstage.
Despite its relatively intimate soundstage, I would still say this is a competitive monitor in its price range. It's a good overall monitor that gives you good bass and a rich midrange region. This can really be "Your Endgame" in 2022.
Similar to the other Periodic Audio lineup, this monitor is so simple and fun to listen to. It is a no-fuss and hassle-free equipment that can take with you on your adventures.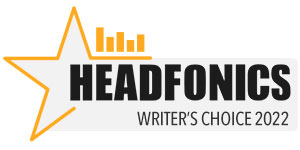 Top Gear 2021 Awards – Writer's Choice: Joshua
The Nostalgia Audio Camelot is an outstanding IEM that delivers an enveloping and incredibly coherent listening experience.
This is the company's best iteration of flagship-level audio quality in 2022 and delivers this via its smooth mid-range, well-textured mid-bass, extended treble, and expansive soundstage. But do note, this is not a basshead in-ear monitor. Other competitors will yield more quantity if that is what you are after.
It might not be a familiar name at the flagship level, but the performance is worthy of a solid demo alongside some of more the well-known brand leaders.
Goodbye, 2022!
A truly excellent year for portable and desktop audio for headphone and IEM lovers. Some big brands, some big launches, and a lot of interesting blends of old and new tech.
Despite the cost of living crisis in 2022, our favorite audio companies are alive and well and coming up with some very engaging gear for an attentive audience. It is heartening for 2023.
Look out, as always for our scoring page for any changes, and check our Gear Ranking section on the home page for those all-important annual updates in January 2023. For now, we hope you have an enjoyable ending to the year for everyone, wherever you are and with whatever you have!