The Tin HiFi T4 is the latest generation of the company's popular single dynamic driver budget IEM range. It is
...
The Etymotic ER2SE is a special Studio Edition single driver universal IEM specifically tuned for referencing and studio monitoring. It
...
The Flare Audio Flares PRO 2 is the next-generation successor to the original wired and wireless Flares PRO universal monitor.
...
The Cowon Plenue D2 is the company's next generation of micro-portable digital media players, replacing the original D. It is
...
The BTG-Audio Starlight CIEM cable is a competitively priced silver-plated copper 4-wire cable adapted for a wide range of IEMs.
...
The Hidizs Mermaid MS1 and MS4 are two brand new Kickstarter-funded hybrid universal monitors priced at $99 (discounted) and $249
...
The FiiO K3 is the company's next-gen of their budget series desktop DAC/Amp. That means more features and still a
...
The FiiO M7 is the company's latest consumer line digital media player and is priced at $199.99. Disclaimer: The FiiO
...
The iBasso DX150 is the latest mid-fi digital media player from this Chinese manufacturer. Priced at $499 it is aimed
...
The FiiO Q5 is a portable Bluetooth DAC/Amp using FiiO's latest interchangeable amp module system which includes the AM3. It
...
The Plussound Tri-copper (Exo) is a mid-fi priced $549 IEM aftermarket cable featuring three different types of copper wire. Disclaimer:
...
The Tempotec Serenade iDSD is a 'bang for buck' transportable DAC/Amp with a small slimline profile selling for just $139.
...
The HiBy R3 pocket-sized digital media player comes hot on the heels of the successful launch of the flagship R6
...
The Taurus is the initial IEM cable product launch by Hong Kong-based cable manufacturers, Astral Acoustics. It is priced internationally
...
The Cayin N5ii is the third generation of the N-Series digital media player stretching back to the N6 and N5.
...
The Westone UM1 is the company's entry-level single balanced armature in-ear universal monitor. It is priced at $99. Disclaimer: The
...
The FLC Technology FLC 8S is a unique hybrid driver universal IEM with a complex filter system for different sound
...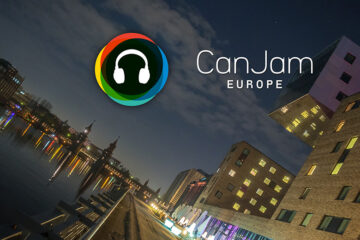 For the fifth time in a row, the annual CanJam Europe took place in Germany. However, the event moved from
...
The Shanling M2s is a compact and affordable DAP offering up to DSD256 decoding and 130mW of output power. It
...