The FiiO M7 is the company's latest consumer line digital media player and is priced at $199.99.
Disclaimer: The FiiO M7 sent to us for the purposes of this review is a sample and does not have to be returned. Thank you to FiiO for giving us this opportunity.
To learn more about FiiO reviews on Headfonics you can click here.
Note, this review follows our new scoring guidelines for 2020 which you can read up on here.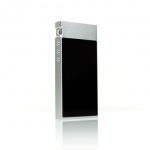 FiiO M7
I suspect the M7 is a DAP that best underlines FiiO's leading management team's previous mobile phone experience and know-how. It is the DAP that also most succinctly conveys where FiiO genuinely believes portable audio is going.
Two and a half years ago, FiiO released the M3. Remember that little fella?
The M3 was a $55 budge DAP with fairly basic features but overall quite a decent performance level. Until now it sort of remained an anomaly in an otherwise harmonious product branding lineup.
I had pretty much forgotten about FiiO's M series until Nov 2017 when I was sitting in James Chung's (CEO of FiiO) office in Guangzhou. He put down a new prototype DAP on the table that looked a little different from the current line-up.
That prototype was the M7 and it was their "reawakening" of the M series and a direct play for modern consumer listening styles. At the time it was slated to be the flagship consumer M-series DAP though we now know the M9 will be the new flagship in that series, (launched August 2018).
We also now know the X-Series DAP branding will be secondary to make way for the M-Series as their new primary DAP branding. Priced at $199 and bringing with it some very interesting features, the M7 represents FiiO's expanding vision of its customer.
Company Pitch
Wider Audience
The M-Series selling points paint a bigger picture than traditional wired portable audio, though the benchmark for wired audio is still pretty high. Instead, FiiO is pitching areas that they believe will also appeal to the modern day "digital consumer" who appreciates good audio. Areas such as wireless connectivity including aptX-HD and LDAC codecs as well as good battery life and a simplified and easy to use OS system.
Overlapping Features
The $199 M7, to date, also represents FiiO's most complex vision because whilst the consumer market is a large exciting target, their core customer has been to date its traditional audiophile market.
Thus, the pitch currently is intricate and overlapping with features that appeal to its older audience such as the use of an ES9018Q2C DAC and native DSD support as well as features that appeal to newer audiences such as aptX HD, LDAC, radio, and over 20 hours battery life.
Eventually, we will see the emergence of more audiophile high-end orientations when FiiO further expands on the M-Series
New Technology
If anything, the technology inside the M7 is much closer in design principle to that of a smartphone or wearable device than their traditional X-Series DAPs. Features such as the new Samsung Exynos 7270 processor and a new multi-stage HDI PCB board that are more commonly found in smartphones and smartwatches than digital media players to date.
Samsung Exynos 7270
This Exynos entry-level SOC is widely known in the industry to be one of the most efficient SOC designs in the market hence one of the major reasons why FiiO has been able to extract a 20-hour battery life spec (on paper) for the M7.
It also pulls in a lot of traditional separate chipset components such as power management, storage, and processing into one single area leaving more room for FiiO to put in other critical features without loss of space on the PCB.
Multi-stage HDI PCB
The multi-stage HDI PCB inside the M7 is an ultra-thin design that combined with the SOC allows FiiO to pack in a lot more functionality into the design. Functionality such as BT and Radio chipsets as well as traditional DAC decoding and USB-DAC outputs we come to expect from our digital players. Critically, for efficient headgear users, it allows FiiO to improve the power supply in a way to deliver a much lower noise floor.
Build Quality
Form Factor
Despite the plethora of modernity infused into the internals of the M7, the external aesthetic is rather more traditional in appeal. Well, I say traditional with reference to a design that seems to call upon previous FiiO DAP design cues mixed in with a homage to AK. Not a bad thing in all honesty and given the price point not wholly unexpected. Nevertheless, this a fairly boxy design not too dissimilar to the likes of the Astell & Kern AK100 II but with less of the nuanced design accents of the older more pricey competitor.
Dimensions & Weight
The dimensions are reasonably compact though at 52mm×109mm×13mm. The length is almost the exact same as the AK100 II and just slightly shorter than the Shanling M3s and the X3iii. It is roughly the same width as the M3s and slightly slimmer than the AK100 II. The X3 MK3 is still FiiO's slimmest mid-fi DAP design to date though it is quite a bit wider than the M7.
At 116g it is fairly light compared to the aforementioned traditional DAP designs. It is just over 50g lighter than the AK100 MK2 and 10g lighter than the X3 Mark III. It does, however, cast a shadow over the infinitely smaller and lighter 95g HiBy Music R3 and non-touch based units such as the 100g Shanling M2s.
Materials
FiiO does not give out too much detail this time around on the materials and finishing so we will presume its CNC Aluminum with an anodized or sandblasted finish which is the norm for quite a lot of their DAPs.
You can also choose one of 4 colors currently available in red, silver, black or blue. This particular one is silver but there does seem to be a hint of rose gold in it when held against a light.
Finishing
The finishing on the chassis is not as curved or smooth as their X3iii or Shanling's beautifully rounded M3s. I would assume this is one of the victims of the need to get it down to a reasonable price as curving costs a bit more. As such it is a little sharper on the edges when handling though it does feel quite sturdy. You can, of course, stick on the supplied silicone case to render that issue moot.
The back does have a small rectangular section that is not metal but rather stiffened plastic. This is quite a common design theme in DAPs designed to enhance the signal strength of wireless chipsets. Pure metal will attenuate the signal and produce a poor BT performance.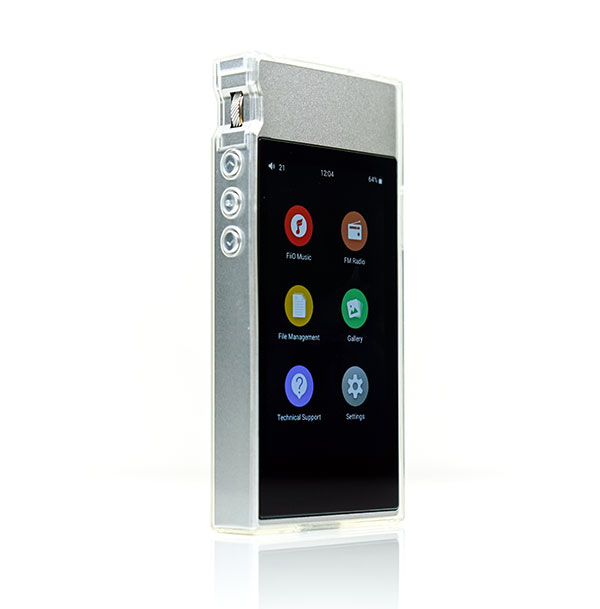 Screen
The M7 uses a touchscreen 3.2″ TFT LED 480×800 pixel display with a 292ppi pixel density. The processor can handle up to qHD 960×540 but then you probably would get a hit on the battery time as a result.
It is nice to see FiiO finally embrace touchscreen capability at this price point and a move away from the older jog-wheel physical button-based system of some of the older X-series DAPs. We are unable to do benchmarking on the skinned Android system FiiO are using to get an accurate assessment of speed but the screen feels fairly responsive and does use multi-touch capability (pinch and zoom). There is also plenty of space to navigate around the OS.
Viewing angles on the M7 screen are excellent due to the LED itself being fairly close to the glass enclosure. The screen brightness levels are also quite good and the color has a decent level of saturation (blacks are blacks). The bezel is not too thick but definitely not borderless. What I do like about the screen design is the lack of chunky metal on the sides keeping it very slim looking.
Controls
You can control the M7 in two ways. The first is via the touchscreen and it will pretty much let you do anything in terms of navigation and playback controls except initial volume control. Since it does not have an Android drop down taskbar you instead swipe up or down depending on where you are in the OS to activate commands or come out of apps.
Volume Control
For volume control initiation you do have to revert to the side-mounted volume dial on the left side. This will bring up an additional OS layer on the screen with 60 steps in total (0.5dB increments) and from there you can increase or reduce the volume with a plus or minus capacitive button ion.
The dial itself is a legacy design from their X5iii and the X7ii which is much nicer to use than the X3iii rocker. It is not quite to the same quality as those two higher-end DAPs and has a little vertical wiggle during use but the functionality and stepped pressure resistance work in the same manner. It also sports the same etched 45-degree lines on the outside to retain a nice level of grip during use.
ADC Volume Adjustment
FiiO does not mention if their excellent ADC volume adjustment technology, (first seen on the Q1 MK2) is being used in the M7. However, I can tell you the channel balancing from zero upwards is excellent, even for efficient IEMs. It is also very quiet and smoothly boosts or attenuates the signal without any annoying jumps or crackles.
Playback & Power
The rest of the physical controls are to the left and top panels with playback on the left side panel (forward, back, play/pause). The top button is their now almost ubiquitous red-ringed power button which duals as a screen/off and on command.
The M7 also has a single 3.5mm TRS jack output on the top panel which can double up as a dedicated line-out rated at 1.2V which is not terribly strong but at least you have the option. There are no balanced outputs on the M7, wait for the up and coming flagship M9 if you really need that or switch to the X3iii. You can also plugin anything with a CITA standard in-line control for playback and the M7 will recognize it.
The button, as in other FiiO DAPs will show an LED color sequence to match battery life and status. Red is for charging or low battery and blue is for power on and charging status. It does not seem to have any BT pairing functionality status such as you find on the Q5 and X7ii's LED bar.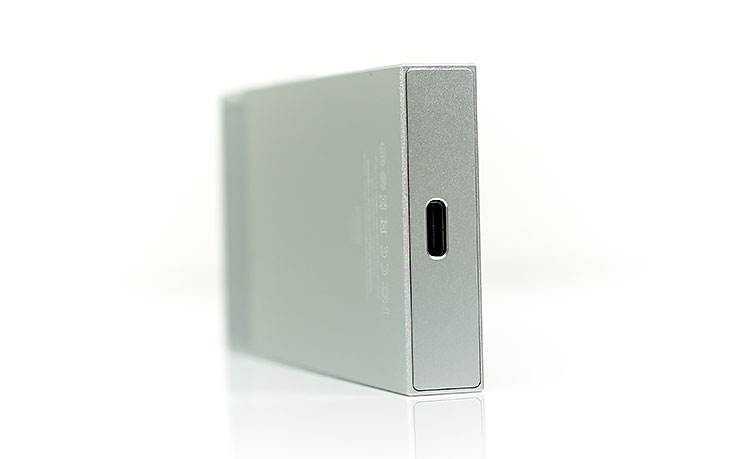 USB-C
FiiO has finally implemented USB-C on a DAP, hoorah! Not that I am sort of USB-C hardcore fan but it was slightly worrying to see recent DAPs still housed with older micro-USB sockets. Not on the M7, which houses a single USB-C port at the base of the device.
The USB-C socket will also allow the M7 to act as a transport for external DAC/Amps as well as charge the device, (no fast charging though). Currently, FiiO is advising only their Q5 and Q1 Mark II are guaranteed to work with the M7. However, we did some testing and can confirm the M7 does indeed work with a wide variety of non-FiiO portable DACs, including but not limited to
IFI Nano iDSD Black Label
IFI Nano xDSD
Chord Mojo
Chord Hugo 1 and 2
Oppo HA-2 and HA-2SE
iBasso D14
Peachtree Shift
Aurender Flow (with playback controls)
RHA Dacamp L1
Battery Life
On Paper
In a word? Awesome according to the supplied specs. On paper, FiiO rates the M7 at 20 hours playback time and 40 hours standby time. That is Sony's level of longevity, that's transatlantic traveling happiness. It becomes even more awesome when you consider that the battery is a fairly diminutive 3.8V 1880mAh Li-polymer.
Add to that the use of an ES9018Q2M and BT aptX-HD and LDAC (rated even higher at 26 hours) and on paper, this is a clear winner. Your only concern here is whether or not your BT receiver (headphone or BTR3) can keep up!
Real-World
In real-world testing, it is not quite as promising as it would seem on paper but it is not that far off. From our testing, you can expect around 15-17 hours depending on a few factors. With full-screen brightness and LCD screen set to permanently on it dipped very quickly to around 10-12 hours. I would suggest not keeping the screen on if you want longer.
Ultimately, battery life will depend on how you use it and what you are playing through it. Plenty of button mashing, full brightness on the screen, loud volume and high-res audio will drop it by a few hours. The same also if you constantly use BT with LDAC.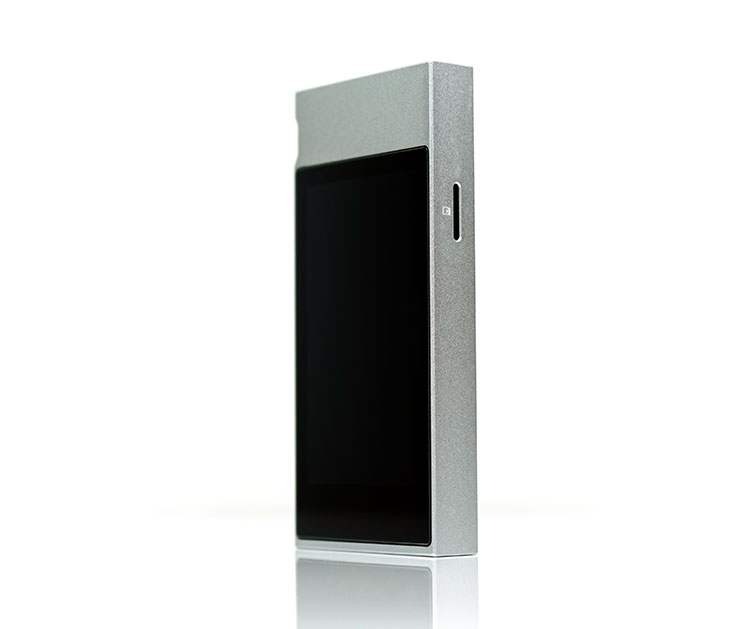 Storage Options
The M7 will not offer best in class memory storage with a single micro-SD slot and just 2GB of onboard memory. Officially it stated up to 512GB storage capability on that micro-SD slot so there should not be an issue managing large media libraries from external memory sources. We tested 128GB Class 10 without any hassles.
The onboard 2GB? Well, better than nothing and certainly better than the X3iii, Shanling M2s/M3s so 'glass half empty' or 'glass half-full', take your pick.
Sadly, there does not seem to be any ability to operate 4.2 bi-directional BT with another source so you can't stream anything from your phone such as TIDAL or Spotify and since it has no WiFi you do not have access to any cloud storage functionality on the M7. One of the features I dare say would be a no-no for the consumer end of the market.
Accessories & Packaging
The packaging on the M7 is reflective of how FiiO brand value based versus high-end products. This is in their white and black consumer-level packaging similar to the BTR3. It does the job but it is slightly cheaper in materials and layout.
Inside you get a fairly spartan set of accessories that include a USB-C cable for charging and USB-DAC functionality with your PC or Mac as well as a silicone gel case. You also get a set of manuals, quick start guide, and warranty documents. A screen protector is pre-applied on the M7 which you simply peel off. The silicone case will do the job of protecting you from the sharp cornering and also from knocks and bumps but it is no looker, to be honest.
There does seem to be some optional accessories you can buy from FiiO including a rather nice leather fitted-case. I recommend you grab that case if you can and give your M7 something that looks good.
Click on Page 2 for Hardware & Software Impressions