And so yet another year is drawing to a close. As I sit back and unwind with a cup of egg nog, screaming kids unwrapping presents and an unfinished Pina ham in the far corner of the room that just about everyone has had a bite out of, my thoughts turn back to how the year unfolded for Headfonics.
The site, our readers, and of course the gear we used and abused for our reviews and titillation during those oh so musical 12 months.
2014
I remember thinking to myself in 2013 when I posted the Top 10 that, in truth, that year wasn't so much a golden year for headphones but instead, a rising dawn for audiophile gadgets such as the FiiO X3 and the Ibasso DX50 and great portable amps such as the Theorem 720 and VorzAmp Duo.
My summation was back then that portable audio was really embracing hi-res, OTG, and connectivity and that 2014 might just be the year when portable audio really steps up to meet hi-res. In some ways, we were not too far off the truth with the continued rise of awesome custom monitors from Vision Ears, Noble, and 1964EARS.
However, what struck me most was the divergence, or shall we say convergence, of mobile phone usage and portable amp/DACs that capitalized on that growing mobile audiophile demand as well as the high-end DAP market going through the stratosphere with Astell & Kern and with amazing high-value units from Ibasso and FiiO.
A traditional headphone amp seems rather underwhelming now compared to the likes of Cypher Lab's Piccolo AMP/DAC, the FiiO E18, and most recently the budget-busting Ibasso D Zero MK2 which is the next review we will have out in a few days.
Headphones are still prevalent, and some great ones also such as Hifiman recapturing the Mid-Fi market so gracefully with the HE400i and the He560 as well as the emergence of the wonderfully agile and efficient PM-1 from OPPO. It has also been a year where Bluetooth headphones come of age IMHO as well as come cracking upgrades on old favorites such as the Alpha Dogs from MrSpeakers.
Top Gear Awards
So without further ado Michael and I came up with our Top gear we reviewed for 2014 lists (with crayons and color paper and our lucky dice I might add), we hope you like, I am sure some will agree and some will not so but that's the whole fun of this hobby right.
15. Tisbury Audio Challenge Amp 1
£349
https://headfonics.com/the-challenge-amp-1-by-tisbury-audio/
http://www.tisburyaudio.co.uk/challenge-amp-1-headphone-amplifier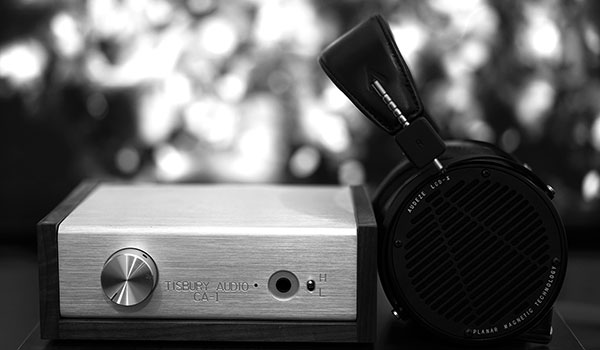 Tisbury Audio are relatively new to the audio market and this is their desktop amp debut and what a cracking debut it was. A well-engineered analog desktop amplifier with a distinctly classic retro wood and CNC aluminum chassis the CA-1 stands out among the crowd of black boxes as a real eye-catcher.
The sound is incredibly clean, fast, articulate, and detailed. Genres high infidelity with a deliberate reach for discerning listeners who ache for accuracy and detail sans sterility will flower and prosper.
Perhaps the only downside is the fact some consumer genres, pop, and thick chugging guitar work might seem too thin and bass light to be convincing which is a shame but if that's not your bag then the CA-1 is a very attractive amp indeed.
14. Oppo PM-1
A headphone right out of nowhere that hardly anyone saw coming, this slugger ended up on par with the Audeze LCD-2 rev2 in the clarity department, yet offered an immensely comfortable and well-designed experience.
Fantastic earpads combined with exceptional comfort qualities set the bar very high for future Planar design. This is the type of headphone everyone wants to vacation with.
13. Hifiman HM-901
$1279.00 (inc balanced card)
https://headfonics.com/the-hm-901-dap-from-hifiman/
It's a big DAP but really big on sound and excels with most of the top planars from Hifiman themselves as well as worthy competitors as Audeze and Oppo. It has the unique swappable amp card system and despite its iffy battery and OS system just about everyone I know tried it or bought at some point last year.
The Audeze LCD-X combined with the balanced amp card on the HM-901 had more of our local forums in raptures it was that good. Priced at around the $1k mark depending on what card you want to get it with, the HM-901 seems almost on the mid-price tier now given how AK has run away with that with the AK240.
It does just about every codec in the market even decoding DSD with SDcards so there is no issue carrying around your fav hi-res. My only concern at the time was that level of control with sensitive IEM's, the really rather short battery life, and the slightly uninspiring OS. However for sound quality most would agree the HM-901 is probably one of the best in the market today.
12. Ultimate Ears UE900
$399.00
https://headfonics.com/the-ue900-by-ultimate-ears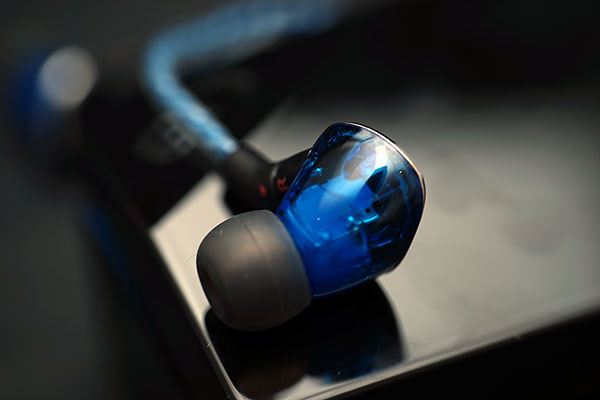 The UE900 to me was quad-BA universal done right in 2014. From the excellent reworking of the packaging, case, and accessories to the sensible and well thought out mature consumer-driven nod in the tonality I felt the UE900 be one of the most flexible and articulate BA Universals in the mid-priced IEM market.
It addressed a lot of issues TF10 users had brought up and added a more forward, engaging, and richer sound that avoids being sterile and monitors like. It is still one of my favorite earphones to reach for both during reviews and just simple pure joy of listening.
The QC work of the UE900 just held it back from a higher spot in this line up with the newer version, the UE900S correcting those build quality issues to the stock edition UE900. Lookout in early 2015, we will do a comparison of both the UE900 and UE900s.
11. FiiO X5
$350
https://headfonics.com/the-x5-by-fiio/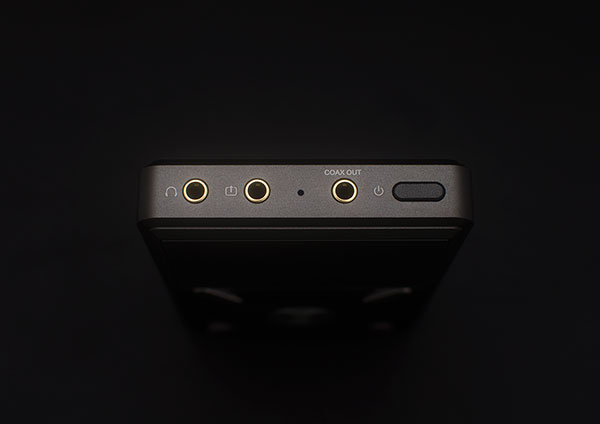 FiiO had an amazing 2014 with its flagship X5 DAP coming hot on the heels of 2013's X3. Things had been learned and feedback absorbed and the X5 just about licked the firmware question as well as introduce a new more stable OS and a matured FiiO house sound that came off being a bit more neutral, smooth, and weighted than many had expected.
It brushed the buggy DX50 to one side, offering 2 microSD slots, a rock-solid build quality, and frequent and fast firmware updates catering to just about every request out there possible. I still use it as a reference DAP for many IEM reviews and it's a nice contrast to the more strident DX90 particularly for brighter cans and IEM's.
It can handle just about any codec you can throw at it much like the HM-901, even DSD decoding but the price is a rather tempting SRP $350. Add to that its excellent DAC capabilities with your home setup and you have a really well-rounded DAP for a price that is not out of this world.
10. Cayin C5
SRP: $169.99
https://headfonics.com/the-c5-portable-headphone-amp-by-cayin/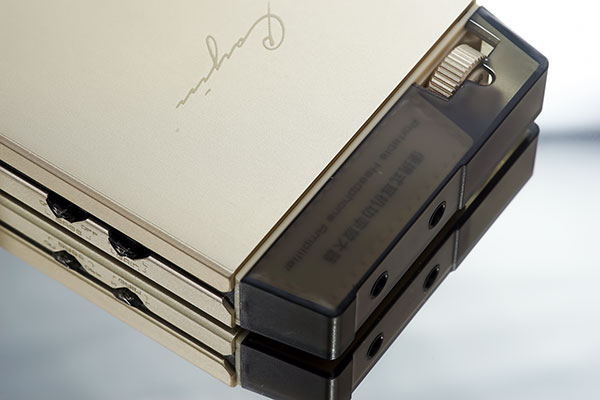 If there was an award for the least expected jaw drop when opening a box then the Cayin C5 would be number one. I wasn't expecting a whole lot for $170, to be honest, and felt FiiO would have this licked in a jiffy as soon as I plugged it in.
However, not only is the Cayin C5 a gorgeous retro-looking analog amp but also the sound was both powerful, smooth, clean, and tremendously engaging. It wiped the floor with the FiiO E12 in a heartbeat with afar more spacious soundstage and electrifying imaging that made everything from IEM's such as the Heir Audio 8.0 to the LCD-x sing and sing quite well indeed.
True enough the first run had some build issues, particularly with the plastic front end panel protector and there was a bit of flex in the body build but for a classic analog amp at that price I struggle to think of an equal.
Do not forget it even packs a power bank for charging when not in use. That's bang for buck right there and a lot of people I know are sporting a C5 as one of their top stackable choices in 2014.
9. Heir Audio 8.0
$1099.00
https://www.facebook.com/heiraudio/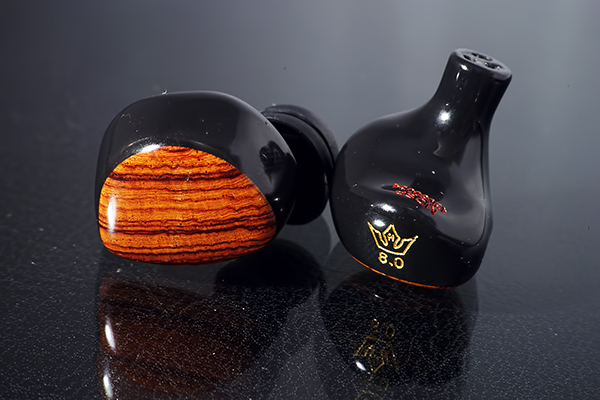 It's a universal, possibly a previous creation under previous industry but what a creation it is and one of my favorite IEM's for rocking out and having fun. Great comfort, great looker, nice package, and a price that is not out of this world for an 8 driver IEM.
Given the likes of JH Harvey et all are aiming for the skies with huge driver numbers, Heir Audio has shown what can be achieved with a whole lot less and for the price, this is as about as rich and smooth as it gets.
It is not the fastest, nor the most monitor like, however, what the 8.0 excels at is pure musicality and a real joy on even the lossiest or compressed tracks. Pump it with a little bit of amping power, especially with the Theorem 720 and you get a really immersive experience. I hear their new 10-driver might just even top that in 2015; that would be some feat indeed.
8. Questyle CMA800R Current Mode Headphone Amp
$1500
https://headfonics.com/cma800r-current-mode-headphone-amp-by-questyle/
https://www.facebook.com/QuestyleAudio/
You have an HD800 lying around the house and want to make it positively sing, then the Questyle CMA800R is just about the best amp I have heard this year paired with a set of Sennheiser's finest.
You may not have heard of them or even wonder why current amping design is that important but one listen to this amp and you may as well just surrender your wallet right away. It is that level of control from top to bottom of the HD800 that is so striking.
Some amps push it too hard and things can get grainy or sibilant emphasizing that infamous peak but the CMA800R takes all in stride and delivers effortless music quality all the way. I am not so fussed on the monoblock approach, I do not believe headphone users will leap out and buy two of them for a balanced setup. If it had been balanced out of the box I might have ranked it higher.
7. RSA F35 Lightning Portable Amp
$549
https://headfonics.com/the-f-35-the-lightning-portable-amp-by-ray-samuels/
http://www.raysamuelsaudio.com/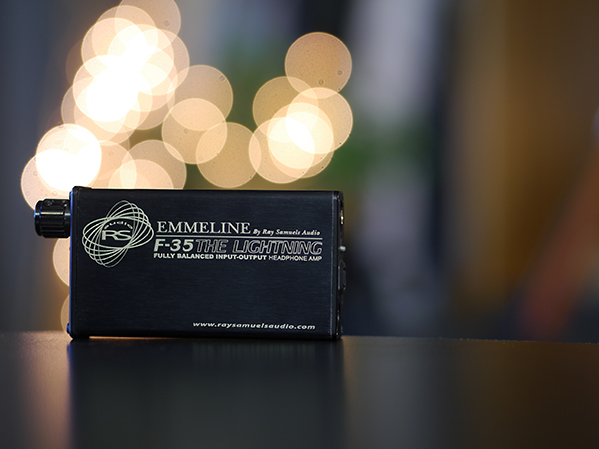 A powerhouse of an amplifier in a tiny package, Ray Samuels F-35 is a mini version of the SR71B. Around the size of a credit card, this amp is without question the cleanest and clear experience in the sub $1000 portable amplifier world.
The raw power this little thing is capable of is mind-boggling, able to eat 250ohm headphones for breakfast without thinking twice, yet is also quite and controlled enough for sensitive IEM usage.
6. Ibasso DX90
$419
https://headfonics.com/the-dx90-by-ibasso/
Without a doubt my favorite DAP of 2014, the DX90 by Ibasso. It is not the top end in sound quality, not the most expensive, and perhaps maybe not the AK240 but in terms of value to sound it currently has no equal.
Packing a dual Sabre32 DAC setup the DX90 comes across as crystal clear, transparent, dynamic, and more often than not can leave even the X5 a little bit lifeless and shelved down in comparison.
The debacle of the DX50 firmware launch is now a thing of the past with a rock-steady OS, some wonderful homebrew variants, and a touch screen that's snappy and easy to use.
It packs only one microSD slot compared to the X5's dual slots but cleverly Ibasso has added OTG functionality for storage and you can pack a whopping 2TB (exFAT) onto it using an OTG cable. I have tried it with a Passport 2TB with a power bank and it just works period.
Now I am sure the DAP market will change and evolve in 2015 but personally, I think the DX90 will be a very hard proposition to beat for a while yet.
5. Audeze LCD-XC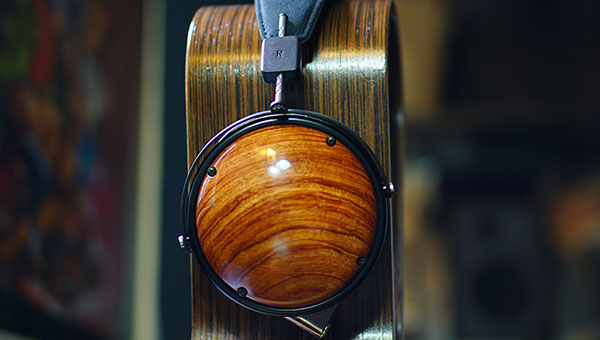 Unlike any Flagship headphone in recent times, the XC offered a detailed, smooth, and highly musical experience over the more monitor like flagships in the $2000 tier.
This headphone is all about musicality and sound staging immersion. With a fantastic design that invokes a sense of deep yearning to own those gorgeous wooden cups, the XC is one of the rare headphones that did musicality right.
4. Oppo HA-1
$1199.00
https://headfonics.com/the-ha-1-headphone-dacamp-by-oppo/
The Oppo HA-1 is a ridiculous value for such a quality sounding amp. It will not win awards for the absolute best sounding amplifier in the market today but it will sail into our top 4 based on the fact it is probably one of the most advanced desktop headphone amp/DAC's on the market as of right now.
This is the 'Swiss army knife' of amps with a real dash of know-how in presentation and ease of use garnered from Oppo's long-standing and excellent Bluray player manufacturing legacy. It is a fully balanced DAC and AMP.
It has that yummy decoding Saber 9018 DAC, Bluetooth, DSD128, iPod/iPad input, a remote control, line out, digital in/out, and 2 watts per channel coming out of that Class A amp.
Tonally it is smooth, clean, and neutral with enough edge on the bottom end without ever sounding too bassy or dry. It is a very competent performer indeed for the price and it at the heart of my system primarily as my go-to DAC for hi-res but also from the go-to amp for controlled listening and some power to boot.
The HA-1 puts other desktop amps to shame in terms of technological expertise and what we should come to expect in our brown boxes for $1200 and for that alone this gets our Top 4 spot.
3. Sony MDR-XB950BT
$199.99
https://headfonics.com/the-sony-mdr-xb950bt-experience/
A game-changer for portable headphones. So far as I am aware, there are no better portable headphones under $300. This headphone is on par with the ESW9LTD and 11JPN, as well as a host of lower end mid-tier headphones.
Sleek, powerful, extremely bass and fun the X950BT is setting a new standard for all Bluetooth enabled audio devices. It will remain king of the hill for Bluetooth needs for years to come.
2. Vision Ears VE6 Xcontrol Custom Monitors
1899.00 EUR (inc VAT)
https://headfonics.com/the-ve6-xcontrol-review/
They are not cheap but they perhaps the best custom monitor I have heard to date and if I was looking for just one CIEM to plow all my cash in then the VE6X would be it.
Unbelievably good sound staging which is both expansive and engaging with not one, but two sound profiles, the X1 and X2 to allow you to switch between a consumer and audiophile sound balance with a flick of your hands.
It matches just about any DAP and sounds incredibly brilliant when matched with the Aurender Flow (more about that in 2015). The build is rock solid, the fit is perfect (warning impressions do have influence) and the accessory and carry case/box is second to none.
You really get the full-on personalization experience when you buy the VE6X. Now whether or not this will stand up to the new JH Audio Layla we will have to see but for now, I have honestly zero complaints using the VE6 Xcontrol.
1. MrSpeakers Alpha Dog
https://headfonics.com/the-alpha-dog-by-mr-speakers/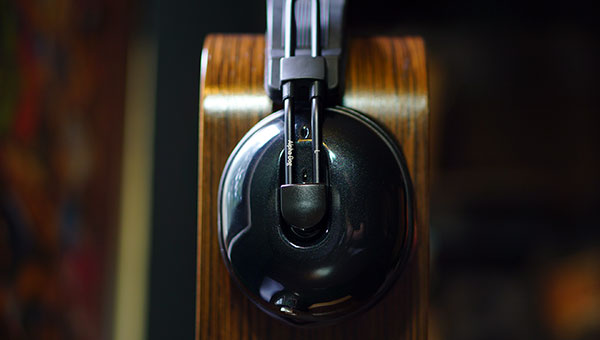 Marcus: "Both Mike and I merged our lists after we compared our separate lists and found we couldn't agree more on the top gear for 2014 – the MrSpeakers Alpha Dog. It still makes me giddy today and whilst I received the Prime just recently I have yet to test it or compare it therefore the Dog's are in and in a big way also.
To take that modest T50RP and turn it into a closed can of the quality of the Alpha Dog takes some doing. The price of $599 seems really quite reasonable given the competition. It still needs dollops of power to really sing but we are looking at the DIY marvel of 2014 and one of the best sounding closed cans out there for the price."
Mike: "The undisputed king of 2014. How can a $10 driver with some tweaks possibly be grand enough in quality to run with $1500 headphones!? This headphone is a marvelous achievement in the headphone industry that made everyone else raise an eyebrow to what is possible with a great design team.
Dan at MrSpeakers created a Summit level headphone out of a budget, Low-Fi model driver from the original Fostex T50RP. The result was excellent bass quality, excellent midrange, excellent treble, and excellent sound staging. Yet, this headphone also allows the owner to tailor the sound signature as desired with some bass ports/vents that can be opened or closed in small increments. Masterpiece, Nuff' said."
Final thoughts for 2014
That is a wrap as they say for the year, CES 2015 is but a week away and I bet there is going to be just a ton of very interesting new things lining up for the top spot for 2015.
We have a ton of things to review also for 2015 so stay tuned for that. In the meantime, guys, hope you enjoy our fresh new website design and have a very Happy New Year for 2015!