The deviants over at Sony have been up to no good lately. After a string of new headphones released in 2014, Sony has shelled out another for us in the form of a Bluetooth portable called the XB950BT. This one has really shocked me with what they've made possible in Bluetooth technology. This one is a keeper, no doubt about it and easily one of the better $200 headphones out there.
Build and Accessories
The XB950 is very comfortable and light at only 280g. Gotta' admit, it is so very refreshing to have a headphone that not only sounds this good, but also one that is very comfortable and intelligently designed from an exterior point of view. The angle of approach of the headband is as it should be, nothing weird or jetting out too far to each side. This is a slick design that conforms nicely to my head. As most familiar with my reviews are aware…I positively hate bad headband design. Thankfully, someone at Sony knows what they are doing. Massive respect to whomever designed the headband and the exterior traits.
The ear cups and a few components around the joints and braces are made of a hard, thick plastic. The headband is composed of metal, yet retains very nice solidity in the hand despite it being relatively thin. Not much padding on the underside, but it isn't needed at all. What little padding that is there is more than justified for the excellent fit and comfort this headphone offers. I admit to feeling a bit saddened over the imitation leatherette pads not being authentic, but that sentiment is a worthless one due to the materials used being very good for what they are. The ear pad's are excellent imitation leather indeed, but are also yummy in plushness and sink in a great deal. Clamp factor is a non issue and the headphone offers plenty of support.
The Cable
The headphone comes with a 1.3 meter 3.5mm to 3.5mm cable for wired use, as well as a typical micro usb cable for charging. Sadly, no USB Bluetooth dongle for PC usage was included. Coming off the Koss BT headphone that I've reviewed recently, I'd been prepared for this and had purchased a Vizo BT dongle for my computer that also impressed me with its Bluetooth sound quality capabilities. The dongle only costs around $12, yet puts out excellent range and sound. My Red Wine RWAK120B no longer has a functional Bluetooth output, as the player post mod broke a few core functions that included Bluetooth. Sad, but my Samsung Galaxy S3 dishes out some nice BT as well so I've got a few bases covered at least. Astonishingly, the BT playback time was an insane 14 hours before the headphone finally cut out and the battery depleted. Sony quotes 20 hour playback time, maybe their test bed was a bit different and allowed for less power consumption. But still 14 hours of hard hitting bass; totally unreal!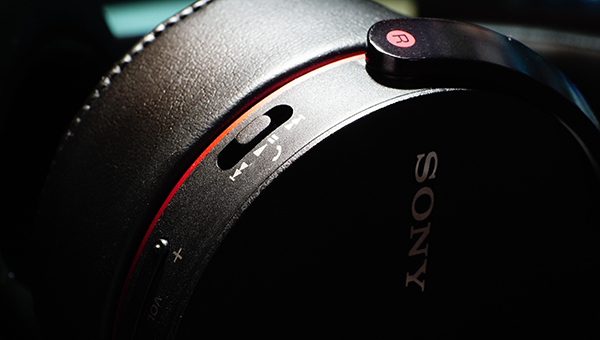 Functionality
One interesting thing I've found that nobody told me about and that no other reviewer has covered was that the fast forward, pause and rewind function button on the right ear cups can open Windows Media Player automatically, cycling through songs without the need for a mouse and keyboard via flicking that FF/RW button. It scared the crap out of me when I'd accidentally pressed it one day and had my WMP program pop up without me ever touching the keyboard or mouse. This function is due to the BT dongle I purchased for the PC, but it also might be a universal thing with any BT dongle intended for the PC that pairs with the Sony XB950BT. Awesome stuff, totally hands free music, track skip and pause functions at long last. Praised be to the audio gods.
Click on next page for sound impressions…