Top Gear 2020 Awards – Best Desktop Amplifier & DAC
The dCS Bartok is probably the best sounding integrated DAC and headphone amplifier I have reviewed to date in the 10 years we have been operating this website. That is some statement but I will not future proof it because, well, the Bartok is modular, it is firmware upgradeable, and has plenty of legs in it to go on for a few years more and still stay relevant.
The Ring DAC may well be the star of the show but the Class A amp is no slouch either. The Bartok delivers a rich and powerful sounding component with a smooth delivery and tons of dynamic range with just about every headphone I tested it with.
Where other systems refine and distill to give you that perfect sound, the Bartok opts to give the rawest most realistic sound possible. Throw in all the mod cons of networked streaming, save for BT and built-in WiFi, and a very useable free app, and it is perfectly poised to cope with the digital streaming era.
Yes, the Bartok is huge, weighty, and oh so very expensive. However, it is likely all you could ever need for a high-end headphone setup and honestly, it could well be all downhill from here unless there is a Bartok 2 in the pipeline. Please do not do that dCS, stick to the firmware upgrades and people will appreciate this beautiful example of engineering a lot more in the long run.
Top Gear 2020 Awards – Best Desktop Amplifier
Simply put, the Euforia 20th is the best tube amp Mike have ever reviewed that was not an electrostatic amplifier.
It is easily the smoothest amp he has heard, yet also one better than the original Euphoria in an audible fashion. Mike thought the original was great but he thinks this newer Euforia 20th model is even better.
The Feliks Audio Euforia 20th Anniversary Edition tube amplifier is sublime. It pairs wonderfully well with a ton of headphones, but especially the HD800. Wonderful in every way.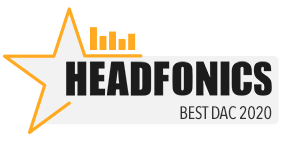 Top Gear 2020 Awards – Best Desktop DAC
I am very surprised by what Burson has achieved here with the Composer 3X Performance despite my hesitancy over them using the Q2M version of the ES9038. Their opamps are easily the star of the show here and they do go to prove how much a proper DAC implementation can lift and transform any DAC chipset performance.
We will have personal preferences and though the Vivid V6 are the stock opamps with the Composer 3X Performance I do encourage you to try the Classics in there as well.
Overall, I tend to use the Classic opamps more often than not for their creamier or sweeter midrange and vocal performances. However, if you want something more explosive, planted and with more contrast then the Vivid opamps will give you that.
And yes, this is one durable but compact little DAC and right on the money in terms of how it fares with some of the competition. The addition of Bluetooth may well be a modern-day consumer lifestyle bonus but the wired performance is really excellent.
Top Gear 2020 Awards – Best Portable Amplifier & DAC
Like Tube amps in the modern market, you may be seeing specs that are not impressive enough, but the datasheet cannot represent everything, or else we will not have any high-end tube amps.
Truth be told the controller app may be lacking and the 3.5mm output is not as convincing, but the HM1000 is perfect to slide in the pocket offering top-quality sound on 4.4 output comparable to desktop gears.
Hifiman has definitely raised the bar for reference-grade portable audio sound and it is amazing to see this fusion of old and new chipset technologies kicking ass. The sound performance is world-class and I enjoyed using the OTG DAC mode with my phone or my laptop.
If price, GUI experience is no object and you are looking for smooth, unaltered, rightful reproduction of sound, the HM1000 will be a solid recommendation for our Top Gear 2020 Awards.
Top Gear 2020 Awards – Best Audio Accessory
Dan Clark Audio always has a trick up their sleeve with affordable modifications such as these. The Ether 2 responds dramatically with the switching of the pads, painting very different aural pictures that should cater to a much broader set of preferences than the stock pads alone.
They are darn easy to roll also. I am not the most gifted when it comes to DIY mods and alterations but they are super easy to apply, much more so than the video further up in this review which was on the original Ether pads. You can change them in literally 2 minutes and they will stay on very tight from the very minute you stick them.
The new pads are also much comfier with that bigger earwell opening, especially the suede pads which I think I am going to leave on moving forward. Why? That smooth natural tone and just the right balance in terms of timbre coloration makes the Ether 2 an incredibly easy and airier listening proposition than before.
An easy no brainer recommendation to existing and potentially new Dan Clark Audio Ether 2 owners.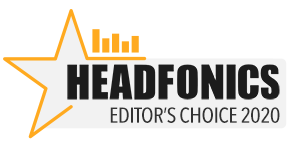 Top Gear 2020 Awards – Editor's Choice
The Chord Hugo M Scaler is possibly one of the most intriguing journeys I have had in a long time when writing a review. I will also say it's possibly one of the most difficult write-ups I have had to do also. Not because it was bad, quite the opposite, it is rather brilliant.
It is more about how to describe that brilliance in easily understood words to the headphone and portable audio crowds because the changes are like nothing I have experienced before in this hobby.
The concept of a 'lens' on your music is apt, the idea that dynamic range and how 'vivid' your best setup can sound can be improved is relevant. However, you need a revealing setup to get the benefits.
Is it the final step or the fabled 'end game'? No, because the M Scaler is but one piece in a long chain. Improve other aspects of that chain and it is likely the M Scaler will happily shuffle up another level to match that improvement. I would actually argue it helps everything else get a little closer to being an 'end game'.
Going modular does retain the shelf life of the M Scaler immeasurably. Not only is my 'humble' Qutest DAC transformed but it leaves me wondering what if I had an even better Chord DAC or connected it to a more expansive HiFi speaker system? Something perhaps where the results are more readily detected and shared?
Well, that's just GAS now, isn't it? The M Scaler may well be world-class, but my wallet is definitely 3rd rate. Top gear indeed but Bah humbug!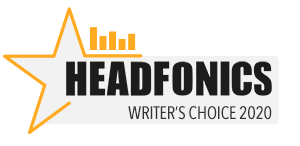 Top Gear 2020 Awards – Writer's Choice: James
Shanling has always impressed me with their dedicated tuning and vocal performance which offers great power and weighted, full-bodied vocals on an extremely dark background.
From the soothing M6 to the vividly presented M6Pro Shanling proves their tuning expertise and hardware qualities, and once again they combine the merits in tuning with top-grade AK4499EQ decoding capability plus an amping circuit overhaul.
The result is a very well-polished, mature-sounding signature that has everything in place and is highly coherent. M8 has a look that is consistent with its sound design, achieving tranquility and serenity in and out with minimalistic topologies, sounding elegant, effortless, and expressive with dense and rich details, especially in the lower frequencies.
Music is part of my meditation and this is the kind of sound that is deep and calming for night-time listens. With distinct resolution, excellent headroom, a strong dense mid-bass character that does not compromise dynamics, the M8 is the most expressive DAP based I have heard so far.
As long as you do not mind the larger form factor, this is a solid recommendation for anyone who loves mega-rich bass details, soothing vocals, and grand staging.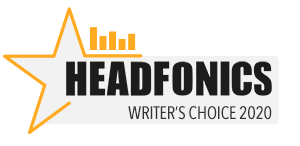 Top Gear 2020 Awards – Writer's Choice: Louis
If the iFi Audio NEO iDSD would have a beefier headphone amplifier section, this could almost be an endgame piece because as a preamplifier DAC it is clean as a whistle.
There are no clicks, pops, hiss, or turn on or off thumps. This is probably the first device of this type I tested that is completely silent in operation.
Somehow, I feel like iFi will soon release a powerful accompanying amp that will stack with the NEO and that would be epic. Imagine that. A NEO stack.
As a 3 in one DAC preamplifier, it works great, the quality shows and the iFi Audio NEO iDSD will make an excellent audio centerpiece to feed your desktop audio system and then some.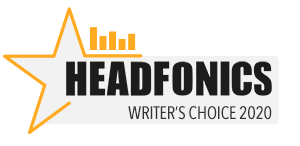 Top Gear 2020 Awards – Writer's Choice: Jarvin
When the marketing team at Austrian Audio mentioned that this headphone was designed for studio use, I was afraid that it might not sound fun. The Hi-X55 might mean business in a lot of aspects, but it still hasn't forgotten how to have fun when it comes to presenting a natural and smooth bass response.
The design has a utilitarian feel to it, and a lot of practical considerations had to be made to ensure durability. Despite this, the Hi-X55 was embellished with some plastic parts to smooth down the edges and make it seem elegant despite being so robust.
While I don't quite see how the Hi-X55 has roots from previous AKG products that I've seen, the team's experience seeps through the design, tuning, and refinement. Despite being designed by a relatively new company, the Hi-X55 is a very mature product that shouldn't just be confined to the studio. Plenty of regular audiophiles will enjoy this also.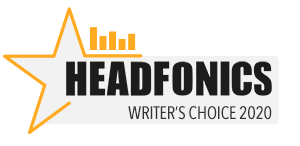 Top Gear 2020 Awards – Writer's Choice: Michael
As a soundstage nutbar, I love this Conductor 3 Performance. It reminds me of a greatly improved HA-160, my favorite DAC of all time. So naturally, I am subjectively this is excellent for me.
Also, the option to source my mid-tier speakers at long last is a great new thing for me. Burson thought this one out and kept it right in the middle of the road, able to play with pretty much whatever amplifier you want if you want to use a much more expensive high-end rig.
Hearing others are also enjoying this one as a speaker source (it has no speaker taps, so you need a speaker with normal analog input) has been stellar and so fun to share with others. I highly recommend the Conductor 3 Performance to anyone looking for a great high-end USB DAC and headphone amplifier combo.
Goodbye, 2020!
Whilst the top gear has been excellent as always, to be frank, I think I can speak for most of us here that we will be glad to see the back of 2020. Two of our resident reviewers had Covid in 2020 so it's been a tough year and we, like many others, have not been left unaffected.
We look forward to 2021, we always have some incredible gear coming in for review including some new flagships that some might not have been expecting.
Lookout, as always for our scoring page as we will again be making some important changes in January 2021. For now, For now, we hope you have an enjoyable ending to the year for everyone, wherever you are and with whatever you have!