Our 2019 Top Gear Awards is the best of the best-reviewed for the calendar year on Headfonics.com. This is a tradition that we have been proudly running since 2012 and oh boy, there has been some fantastic gear reviewed this year.
As with the conclusion of every successful year on Headfonics, we thank all the readers who have visited our site, read what we have to say, and enjoyed our reviews. Your views and opinions matter to us and I do hope that you enjoyed what we had to say about everything that passed through our doors for 2019.
Without you, the reader, we would cease to matter so thank you once again from Mike, James, Nathan, and I.
Awards Process
As ever we based our awards on our scoring system throughout the year so the gear with the highest overall score wins. We have also condensed some of the previous award categories into one clear overall winner for that category. Keeping it simple!
However, as in previous years, we know our writers have their personal favorites so once again we have given them free rein to let us know what products floats their boat for 2019, regardless of the score, in our "Writer Choice" award for 2019.
Meze Empyrean & Abyss Headphones Diana Phi
$2999 & $3995
Both open-back planar headphones got the top score in this condensed category so both rightly win the award for best Headphones for 2019.
What I especially love about these two winners is just how different they sound from each other.
The Diana Phi is a TOTL detail specialist with a linear and finely balanced delivery that excels in presenting every aspect of any band's performance without missing a single cue.
Other headphones can suck you in with a single prominent aspect such as bass, vocals, or treble. The Diana Phi balances that all out allowing you to appreciate almost every aspect of a musical performance, be it gentle acoustics or rapid old-school trance BPMs.
The Empyrean has a tuning that is both masterful in its subtleties to warrant being termed as a "connoisseurs' choice' yet pleasingly musical enough for just about anyone to pick it up and simply enjoy it with just about any genre. I honestly cannot fault its performance from a personal 'vocal loving level' and from an objective technical level.
Both thoroughly deserve their awards for 2019.
Vision Ears Elysium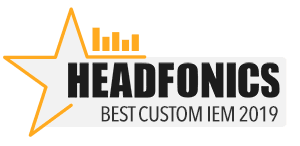 €2900
This was an incredibly competitive category for the 2019 awards. There were some amazing entries such as qdc's VX & Anole V6, Lime Ear's Aether R, and Empire Ears' Valkyrie to name but a few.
In the end, the unique configuration and beautiful tuning of Vision Ear's electrostatic hybrid Elysium took the top score for this year, and rightly so.
The Elysium is a masterpiece and one of the best electrostatic custom monitors I have heard to date. No one is thinking BA for the lows and a dynamic driver for the mids and that is the genius of the Elysium.
It shouldn't really work on conventional thinking but it does. The solidity and texture of the Elysium mids are to die for and just stunning because they can breathe and take center stage.
The Elysium is in my bag for 90% of the time and it pretty much works for almost all of the music I listen to for hours on end. If solid mids and deep richly textured vocals are your things then the Elysium is it, and then some.
Best Universal IEM for 2019
Campfire Audio Solaris & Noble Audio Khan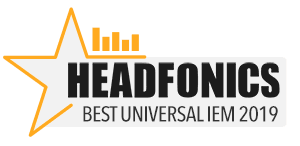 $1499 & $2399
Another awards tie based on the scores for 2019 and oh my, was this the most competitive category of them all with the likes of 64 Audio's tia Trio, Sony's IER-Z1R, and Jomo Audio's Trinity all pushing hard for the top spot.
In the end, Solaris and Khan won the awards because of a number of technical and tuning preferences attributes.
The hybrid Solaris is Campfire Audio's most mature and refined-sounding universal monitor to date. The Solaris brings a refreshingly musical dynamic to a wide range of genres, is beautifully built and dead easy to drive out of almost any source. A fantastic flagship with a surprisingly conservative price point in today's market.
Of all the electrostatic universal IEMs out there, the one that comes closest to what I believe is a 'true electrostatic sound' is a monitor that does not use Sonion electrostatic drivers but instead a piezoelectric driver. That's the 'tri-brid' Noble Audio Khan.
For those who want something more neutral to natural with a nice sub-bass weighting, good vocal presence, and a very coherent and articulate treble performance then the Khan does a fantastic job.
The Khan's faithful electrostatic sound is just fantastic with the right setup and well worth a listen if you get a chance.
Lotoo PAW Gold Touch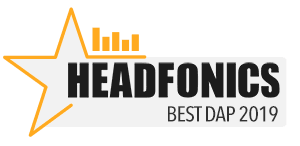 $3199
Gosh, this was an easy award for 2019 which makes a change from some of the nips and tucks of previous years.
The Lotoo PAW Gold Touch had no equal in our DAP reviews for 2019. In fact, I have used it for just about every IEM reference review since we received it at the start of the year such is its excellence.
This is a thoroughly modern reference-sounding flagship DAP now. The level of engineering and build quality is 'international level' and would not look out of place beside a Sony or AK. The OS is super-fast with a ton of genuinely useful and fun sound tweaking features.
The combination of a super-fast OS, excellent power ratings, and in-depth sound tweaking is dangerously addictive. More importantly than that it is almost perfect for sensitive monitors with its transparent, hyper-detailed reference sound signature.
The launch of the PAW 6000 just made it interesting for 2020 also since it delivers a lot of the PAW Gold Touch magic at a much lower price. Lotoo is very much the king of the DAPs here on Headfonics for 2019!
Best Aftermarket Audio Cable For 2019
Effect Audio Leonidas II Octa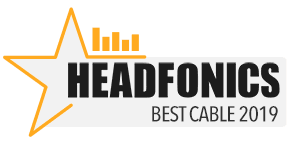 $1888
If ever there was a cable this year that is eternally attached to my monitors outside of stock cable testing then it is the Effect Audio Leonidas II Octa. Heck, I have even bought a ton of adapters for monitors that have different connection systems just to make sure I can use the Octa it is that good.
This is the most technically brilliant cable I have heard and reviewed in 2019. And that is before I have even touched Code 51 for 2020.
I get more of everything in terms of enhanced depth, more low-end power, and increased treble clarity. The Octa is also beautifully balanced in its timbre, combining that original Leonidas II 4-wire organic overtone with enhanced detail and accuracy.
Anyone with a wide range of summit-fi monitors and wants one cable to bring out the detail and soundstage in them all then the Octa is for you. The cost may put off the casual cable buyer but for those that invest, the Leonidas II Octa is 100% a solid keeper.
Best
Best Desktop Amplifier for 2019
Auris Audio Euterpe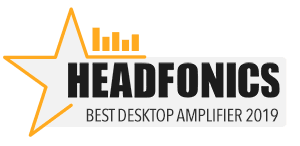 €1,499
I love the amplifier inside the Euterpe. It is a relatively neutral to slightly sweet tone, very low on noise, and can scale with a great source.
The power is middling, not as strong as some solid-state contenders but for modern planars and dynamic headphones, it does perfectly fine. As a tube headphone amp, it has a subtle contrast to its bigger slightly richer sibling, the HA-2SE.
Yes, we know there is a DAC inside but that is not where the magic of the Euterpe is. It is really that amplifier section, especially when connected to a high-end DAC. That alone should tell you a lot about how good that amp can be inside its beautifully crafted woody enclosure.
Best Desktop Amplifier & DAC 2019
Burson Audio Conductor 3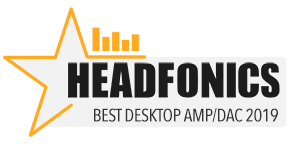 $1744
Given how Michael sort of 'internally combusted' early this month it was no surprise that the Burson Audio Conductor 3 grabbed the Integrated Amp/DAC award for 2019. According to Mike, this is likely the best source player and amplifier he has ever reviewed here on Headfonics.
More than that, the Conductor 3 is future-proofed, with a ton of features for speakers, headphone users, and pure DAC/streaming fans. We can't see another sub $2000 amp/DAC unit outperforming for a good while to come.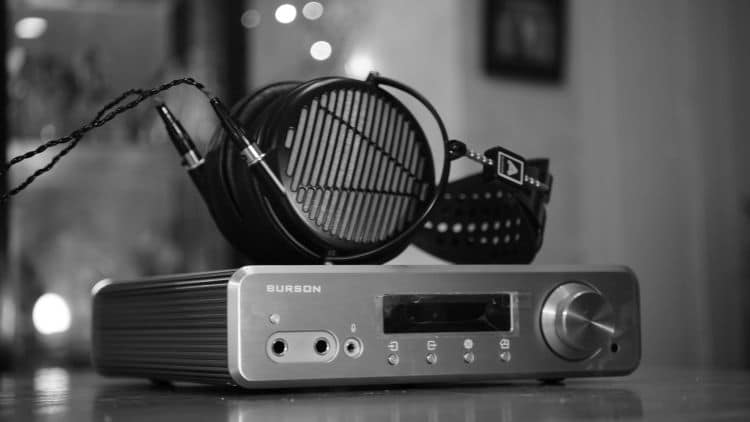 The build is absurdly great, literally the new standard for me now to compare against. The midrange is stellar. If you like very engaging vocals and a vast imaging experience, this is for you.
The treble is slick and an absolute dream with huge levels of dynamic range with the right headphone or set of speakers. We see nothing negative in the slightest with the Burson Conductor 3. A worthy award winner for 2019.
Best Portable Amplifier & DAC For 2019
Monoprice Monolith THX Portable Headphone Amplifier and DAC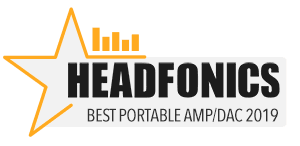 $299
Monoprice is knocked it out of the park with this little THX-powered portable amp/DAC combo. In stock form, without any EQ function active, the THX AAA Portable Monolith is a neutral beast in terms of tonality and physicality.
The design is perfect, the build is robust, and the LCD and UI are lovely, all be it, a bit clunky, but still easily traversed. The power output is very good and apart from the most absurd Planars out there, this Monolith can drive anything I tossed at it perfectly fine.
The price is right, the style is right and the sound is hyper-customizable. This is the best overall portable amping solution for 2019 and rightly wins our award. Now we just need to find a catchy name or it that is a heck of a lot shorter!
beyerdynamic Xelento wireless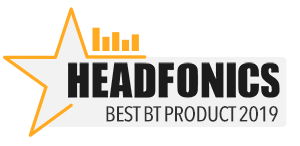 €1199
As a first-time listener to the Xelento experience, I have to say this is an excellent dynamic driver. I loved the choice of being able to go wired or wireless with these attractively designed monitors.
The Bluetooth experience, despite being the older 4.2, is incredibly well executed with the value-adding MIY app for Android and iOS enhancing the overall experience.
The tuning is tailor-made for modern pop, hip-hop, and Audiomack enthusiasts with its powerful but detailed sub-bass thrust and clear treble contrast.
It is also forgiving enough for plenty of long-listening sessions. And it is not without detail either in that low-end. The bass bloom is beautifully controlled and despite the dip into the mids, it does not lack clarity.
If you enjoy that fun side, the V-shaped side, then the Xelento wireless pretty much nails that presentation to a "tee".
Definitive Demand D11
$999
Definitive Demand website link
The Demand D11 represents excellent value for money. Given their small size and lower price, they acquitted themselves well against my reference B&W CM10 S2 speakers.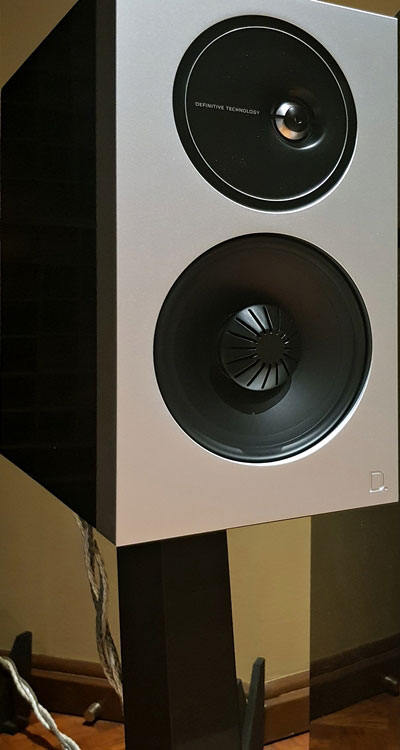 Their elegant appearance blends well with modern furnishings. They are versatile and can be placed on a shallow shelf up against the wall. This improves its bass response and makes them sound even better. Most of all, one can sit pretty much anywhere and the sound won't change significantly.
The Definitive Technology Demand D11 is well worth its asking price. Highly recommended.
Writers Choice For 2019 – Marcus
Rosson Audio Design – RAD-0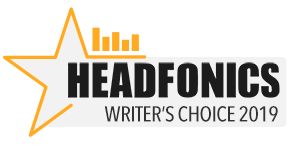 $2600
Rosson Audio Design website link
The RAD-0 is in my top 3 headphones I have tested and heard to date for this year. It has a beautifully balanced sound signature with a very impressive treble tuning and a sweet-sounding instrumental and vocal timbre.
I could listen to this for hours in much the same way as I class the D8000. It is one of those headphones that is just a pure blast of fun and technical competence to make anything that rocks, well rock that bit harder.
Overall, this does not sound like a freshman flagship headphone but then again, Alex Rosson is no freshman in the headphone business. He knew what he wanted to achieve with this debut headphone and I think he has done that and then some. A worthy flagship in 2019!
Writers Choice For 2019 – Mike
Audeze LCD-i3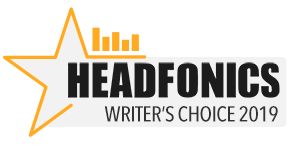 $899
This is my new favorite IEM and my Writer's Choice for 2019, there is no doubt about it. It is immensely difficult for me to go back to anything else due to the epic airiness factor of the imaging experience of the LCD-i3.
Team Audeze has done a marvelous job. If I had a choice to personally purchase an IEM that wasn't a custom CIEM, this would be it at the moment. I am impressed by what customization this LCD-i3 can offer as well as the immensely fantastic airy qualities it offers.
I enjoy that open feel and to have it in this type of abundance is just an absolute pleasure to use. If you have roughly $900 to spend on just a portable IEM, I'll be recommending this to you.
Writers Choice For 2019 – James
FiiO M11 Pro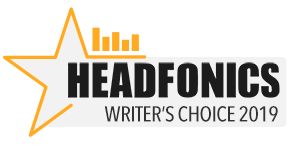 $649.99
The M11 Pro is my Writer's Choice for 2019 and is kind of logical since the cheaper M11 made the Bang For Buck Writer's Choice for 2019 also.
The comprehensive experience combining great connectivity, fast UI, great build quality, and refreshing "HiFi tuning" marks a milestone for Android-based DAPs. This is the most attractive and enjoyable package at this price point I have experienced thus far in 2019.
This DAP checks all boxes unless you need a lot of power for demanding IEMs. It successfully combines audiophile-grade components, functions, and a cool form factor into one highly practical package.
Well done FiiO, I am looking forward to seeing how future up-and-coming M-series products look and sound.
Writers Choice For 2019 – Nathan
Shanling M2X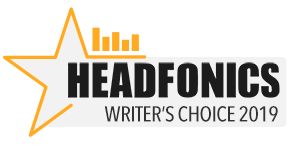 $219
I went with the Shanling M2X DAP for my Writer's Choice 2019 Award. The M2X was my first Shanling and safe to say a very pleasing debut at that.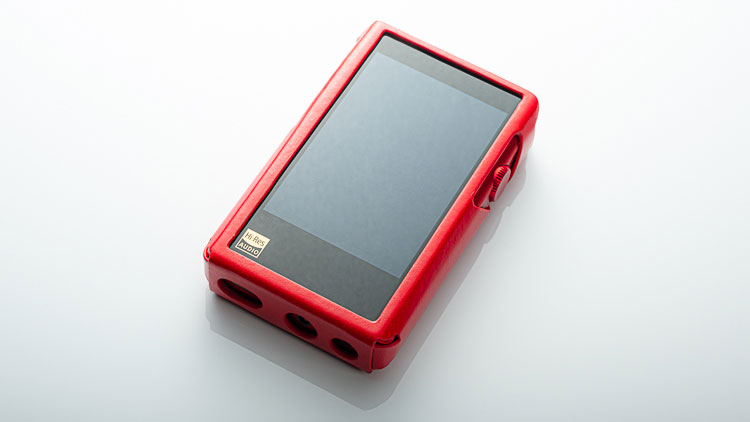 It's also one of those indelible experiences that may be a hurdle for future DAPs in the price range. It is designed so well, has such a nice screen, is easy to use, and it both measures and sounds good. Better yet, it works without UI or other feedback problems which can often plague competing DAPs.
It is Grade A in almost every metric I can think to throw at it, balanced by A+ and A- in a few areas. Bravo Shanling!
The Final Word
2019 has been a very interesting year for us here at Headfonics. After a 'meh' 2018 for headphones, we had an unbelievable lineup of flagship cans for 2019.
We also had the electrostatic hybrid monitor craze that shows no signs of cooling down as we enter 2020. It is no surprise a few of them have shown up in our awards this year.
Wireless gear has also become increasingly complex and popular this year and we will have something very important to say about that as we roll into 2020. For now, have a great year-end everyone, and enjoy your gear, wherever you are and whatever you have!