It's time for our 2019 Bang For Buck Awards, a feature we started last year to recognize what we believe is a lot of value for the price.
Of course, 'Bang For Buck' does not necessarily mean cheap though certainly, price plays a role in what we consider to be the stand out picks for this year.
Primarily, we are looking for the outstanding value aspect and how well it performs relative to its price point, feature set and the competition around it.
If that sounds slightly subjective, then yes it is. Scores play a role but not the final decider. If you prefer pure score picks we do have the big awards tomorrow and they go through the time-honored highest score selection process.
As ever, we will only consider products that we have done a full review on for the calendar year. So what hit the mark in and gave our audiophile wallets the friendliest nudge for 2019? Let us find out.
Bang For Buck Headphones 2019
Audeze Mobius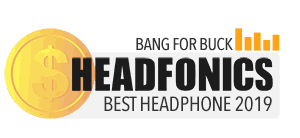 $399
Link: https://www.audeze.com/
The Mobius is probably one of the better wired $399 headphones on the market and also gives you easily the best sounding wireless sound quality out there. Don't bother with Bose, unless you want noise cancellation. The Mobius is weak in that area, but strong everywhere else.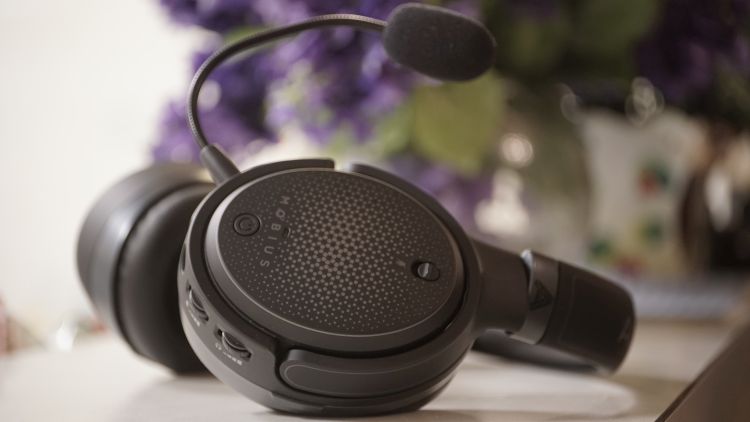 For single players and casual gaming, this is really the only "gaming" branded audiophile choice on the market. You'll be happy. Very happy, if you are an audiophile and also want to game.
The Mobius is comfortable, good looking and jam-packed with features galore including Waves Nx 3D Audio with head-tracking for an immersive gaming experience.
For just $399, this is one of the most well-rounded headphones before you even look at the gaming needs and the app functions. An easy Bang For Buck King for 2019.
Review Link: https://headfonics.com/2019/04/audeze-mobius-review/
Bang For Buck Universal IEM 2019
Tin HiFi T4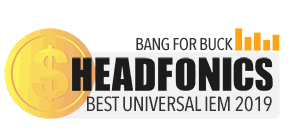 $109
Link: https://www.linsoul.com/
Honestly, the T4 is a no brainer for the quality it delivers for such a low price. Nathan has been raving about it for weeks now and we were very glad to get that review out to you in time to slap down the Bang For Buck Universal IEM award on the Tin HiFi desk.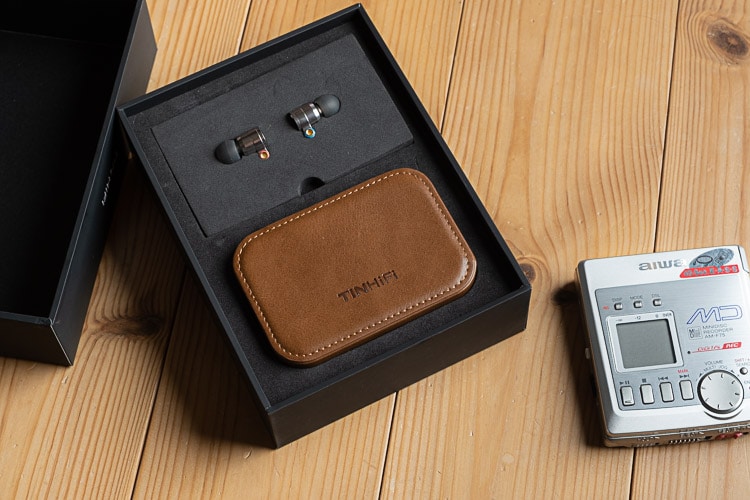 The T4 fits well. It is made well. The cable is strong and it sounds like heaven. Heck, it compares well against a great $400 earphone. It is Nathan's favorite universal IEM of the year.
It is the first Tin HiFi we recommend across the board to anyone who doesn't need big name brand security.
Review Link: https://headfonics.com/2019/12/tin-hifi-t4-review/
Bang For Buck Custom IEM 2019
Lear LCM-Skyline
$215
Link: https://www.lear-eshop.com/
I thought we could not get much better than the $300 Avara AV3 last year but heck no here comes Lear with a $215 single dynamic driver custom monitor that delivers way more bounce for the ounce.
If you are into a warm, lush and rich sounding dynamic driver sound this should be right up your alley. The introduction of the Combo-Con MMCX connectors should also ensure they last for a really long time without issues making these a strong investment for not so many greens.
With the LCM-Skyline, you are going to feel like you got a lot of performance and quality for the price which is rare these days. Kudos to Lear for what I think is a solid 'bang for buck' custom monitor with a very forgiving and musical sound signature.
Review Link: https://headfonics.com/2019/10/lear-lcm-skyline-review/
iBasso DX160 & HiBy R5
$399 each
Links: iBasso –  http://ibasso.com/    HiBy – https://store.hiby.com/
We actually could not separate the DX160 and R5 both by score and internal discussion based on what they offered. So we decided to nominate them both as co-awardees for 2019. I think they fully deserve it for pushing the value proposition for Android DAPs to insane levels sub $400.
For pure sound and aesthetics, the edge is with the DX160. For feature set, up to date OS and outright power, the R5 gets the righteous nod.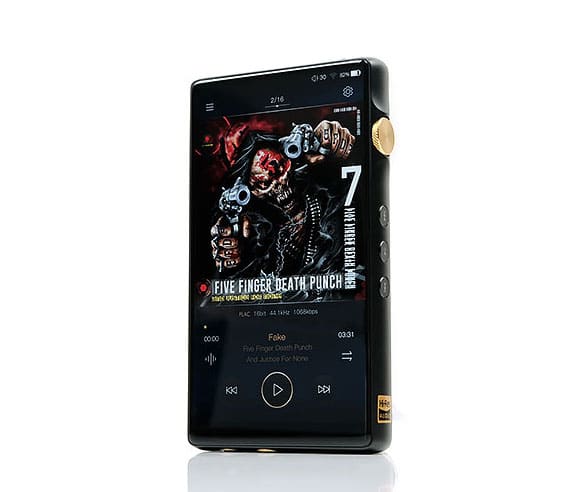 I can wax lyrical about the DX160 being the prettiest looking DAP with that lovely 1080P screen being a perfect match for Android Oreo but the real payoff is that reference-like hi-fidelity reference sound and the balanced output black background. It is ridiculously good at $399.
The R5 is a bit of a pocket rocket and excellent value for $399. I am sure the competition will catch up but Android 8.1, HiBy MSEB, 0.5mW of output power and a very low noise floor has got to tick plenty of boxes for the avid DAP user.
iBasso DX160 Review Link: https://headfonics.com/2019/12/ibasso-dx160-review/
HiBy R5 Review Link: https://headfonics.com/2019/09/hiby-r5-review/
Bang For Buck Portable Amp/DAC 2019
iBasso DC-01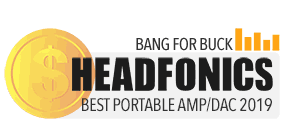 Around $50
Link: http://ibasso.com/
We have Apple to thank for the DC-01 getting the Bang For Buck portable amp/DAC for 2019. Since they decided a headphone jack was unnecessary many of us have been floundering around looking for various dongles for our IEMs with mixed success.
Some sound rubbish, some are great but simply too big or too expensive. Other are stacking specialist amp/DACs and the rest of us gave up and went wireless.
The iBasso DC-01 is the perfect no-risk answer and performs way above its tiny price point. This is a balanced 2.5mm amp and DAC and it a massive upgrade on whatever comes in your smartphone box.
It does pretty much everything you need it to do including 32BIT/384kHz and DSD256 decoding, balanced TRRS 2.5mm output and a more than decent DAC chipset inside. Certainly, it blows away my stock dongles with many phones for not too many additional greens.
For those that want 3.5mm and a lower noise floor, grab the unbalanced 3.5mm TRS DC-02 for almost the same price if not less.
Review Link: https://headfonics.com/2019/08/ibasso-dc01-review/
Bang For Buck Desktop Amp/DAC 2019
Monoprice Monolith™ THX Amplifier & DAC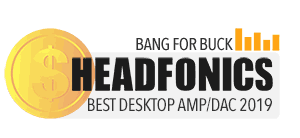 $499
Link: https://www.monoprice.com/
If you love neutrality, then this the best value amp & DAC desktop combo we have reviewed in 2019 in terms of features and performance.
The Monoprice Monolith™ THX Amplifier & DAC has a ton of power via its balanced mode and an internal EQ option that can fix problematic treble when the problems do rise up. The imaging factor makes for near-perfect matching with a lot of quality headphones.
Beyond that, it is beautifully built DAC and AMP combo in one. For $499, this is a great sounding desktop component. In fact, it might be the best overall neutral-sounding combo unit I've reviewed in recent years never mind 2019.
Review Link: https://headfonics.com/2019/10/monoprice-monolith-thx-amplifier-dac-review/
Bang For Buck Desktop Amplifier 2019
Monoprice Monolith™ Liquid Spark
$99
Link: https://www.monoprice.com/
And we are back again with Monoprice which is no surprise since they love giving us Bang for Buck products.
What we did not count on was just how good some of their gear is. We bought 4 products, (yes, paid for!), for 2019 from them and most of them have blown us away with their THX amps or Alex Cavalli designs.
And the Liquid Spark is one such Alex Cavalli-designed desktop amp and at just $99 it represents possibly the meatiest bounce per ounce Mike has encountered to date.
The Liquid Spark is punching way above its price point, undoubtedly. This is a powerhouse that is neither neutral and sterile nor overly warm in tonality. The amp sounds great, looks nice and performs better than the listed specs for power potential.
Review Link: https://headfonics.com/2019/07/monoprice-monolith-liquid-spark-review/
Bang For Buck Audio Cable 2019
Satin Audio Medusa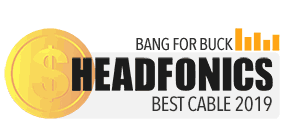 $209
Link: https://satinaudio.com/
Satin came out of nowhere for me in 2019 with some fantastic performing IEM cables for very competitive prices. Now their Athena flagship is grabbing all the spotlight but its really the Medusa that steals the Bang For Buck tag.
The Satin Audio Medusa is a handmade detachable IEM cable and the flagship of their 'Monster' IEM cable series. The Medusa is constructed from a 26AWg OCC Pure Silver Type 4 Litz and retails for $209.90. That is competitive in today's market.
The Medusa defies the meme of silver being bright and analytical and instead delivers a much warmer, fuller sounding presentation which works wonderfully well with neutral monitors which excel at staging and headroom.
Certainly, if you are asking me on "Bang For Buck" without cheapness, the Satin Audio Medusa is the cable for 2019 will be my reply.
Review Link: https://headfonics.com/2019/07/satin-audio-medusa-review/
Bang For Buck BT Gear 2019
HiBy W5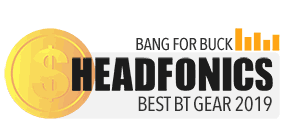 $109
Link: https://store.hiby.com/
We like wireless products that take risks and bring something new to the table. The HiBy W5 is just such a product that takes a risk without asking for too many notes.
This is quite advanced for today's BT audio market. Even though Bluetooth 5.0 is widely used none have a BT sampling rate as high-end as the W5's UAT, (Ultra Audio Transmission).
UAT transmits a maximum of 1.2Mbps (LDAC is maxed at 990 kbps) from a device such as the R3 Pro or R6 Pro to the W5. That's 20%+ more signal content with up to 192kHz sampling frequency (normally around 96kHz).
That makes the W5 capable of one of the biggest ranges of Bluetooth codecs out there. We are talking from SBC to aptX, aptX HD, LDAC, and UAT. All of this with a charging cradle straight out of the popular TWS playbook.
Review Link: https://headfonics.com/2019/03/hiby-w5-review/
Bang For Buck Speakers 2019
Edifier S2000 Pro-Active Wireless Speakers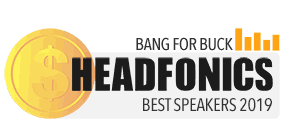 $399
Link: https://www.essenceelectrostatic.com/
These are Mike's primary speakers for 2019 and pure Bang For Buck given what they offer for the price.
These are a can-do-anything speaker. From YouTube to PC gaming, to casual music listening. The lack of a need for a speaker amp makes this a great "portable" set of speakers that you can toss in your car and bring to a party and setup via an RCA to 3.5mm and run off a music player, CD player or phone.
The construction of the housings also has that lacquer finished wood veneer appeal that is just beautiful.
These qualities all in a package that runs $399? Goodness, we would pay double that to achieve this performance in an everyday 2 channel system.
Review Link: https://headfonics.com/2019/04/edifier-s2000-pro-active-wireless-speakers-review/
Bang For Buck Writer's Choice 2019 – Marcus
Effect Audio Maestro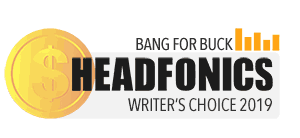 $99
Link: https://www.effectaudio.com/
A good cable can do wonders with the right IEM. However, good cables can often cost a bit more than many of us would like to shell out. I get that this is possibly an esoteric purchase and the choices are often complex and daunting.
The new Vogue Series from Effect Audio is an excellent answer to this problem, particularly the $99 Maestro. The Maestro is good enough to make stock cables like Plastics One a thing of the past with a far better level of dynamic range and altogether smoother performance than those compressed cheapies.
I would not be surprised if this cable shows up in a high-end custom monitor offering package in the near future given its flexibility and value to performance. For the first time cable upgrader, this low-cost cable should definitely be on your shopping list.
Review Link: https://headfonics.com/2019/09/effect-audio-vogue-series-review/
Bang For Buck Writer's Choice 2019 – Mike
Grado GW100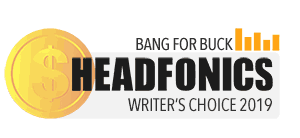 $249
Link: https://gradolabs.com/
Grado took a chance on this model and the end result was a fantastic mid-tier Bluetooth model.
It is an absolute pleasure to listen to and very easy on the ear to use for extended hours. The top end is polite and the imaging factors are extremely coherent for an open back Bluetooth model.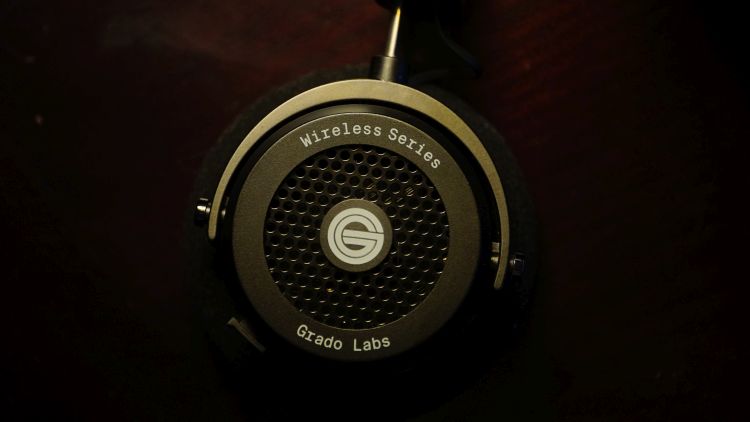 A portable and wireless soft-sounding 225i-ish model is what we received by Grado and I couldn't be happier. The stock cable is just right and not absurdly thick or intrusive.
The Bluetooth function lasts an entire day for me and it recharges fast. The earpads are comfy and the sound is more than justified for the price point it is sold at. I don't know if asking more of them is justified at all, I got more than I would expect at this price point.
Review Link: https://headfonics.com/2019/10/grado-white-headphone-review/
Bang For Buck Writer's Choice 2019 – Nathan
Tin HiFi P1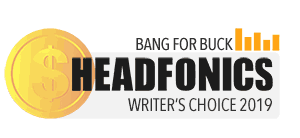 $169
Link: https://www.linsoul.com/
All things considered, the P1 is a remarkable earphone that brings planar sound to a very wide audience for not so many greens.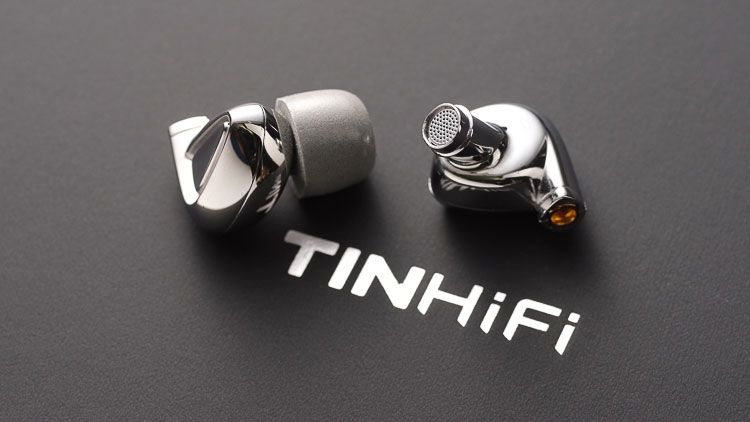 While I love the T2 and T3, the P1 so smoothly edges around my current preferences that going back is hard. I dislike its cable. I dislike its beck cinch and how it's mounting flange barely holds in place its ear tips. But almost everything else about the P1 is great.
Of course, if you dislike planar sound signatures, the P1 won't do it for you. But if you do… Well, let me introduce you to one of the great deals out there. Tim Hifi P1: you are remarkable.
Review Link: https://headfonics.com/2019/07/tinhifi-p1-review/
Bang For Buck Writer's Choice 2019 – James
FiiO M11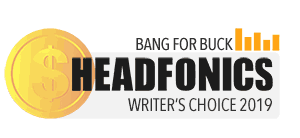 $449.99
Link: https://www.fiio.com/
Quite possibly the most expensive Bang For Buck product we have awarded this year which is ironic because it is FiiO.
Not normally known for being the most expensive but James simply could not leave it out of his final reckoning for 2019's awards. This is the DAP that made the Kessel Run in under 12 parsecs, it is that fast.
With a huge 17:9 screen, the M11 is ideal for movies and minigames. The hardware lets you multitask and the sound is more than satisfactory outdoor with a hint of warmth in the tuning.
The X5iii has impressed me with its design back in 2017, however, the M11 is a more complete experience. If only it had Google Play support it would be even more fun. For now, apps like Pure APK will suffice.
If you are looking for a music player with the best UI response and connectivity for your balanced earphones and wireless devices, I don't think anything comes close to M11 at this price!
Review Link: https://headfonics.com/2019/05/fiio-m11-review/
Its a Wrap!
Well, that about wraps it up for 2019 folks for our Bang For Buck Gear. We can promise you we will have a ton more great value gear to review for 2020.
We hope you enjoyed listening to the gear as much as we did and as always we want to thank the companies and our readers for making this hobby of ours just so fascinating.
Thank God for affordable gear and for still being able to find awesome stuff that punches way above their fiscal weight!
See you in 2020!