In this feature, we review the Noble Audio Jade which is a new hybrid single dynamic and five balanced armature driver universal in-ear monitor. It is priced at $1199.
Disclaimer: This is a sample sent to us in exchange for our honest opinion. Headfonics is an independent website with no affiliate links or status. We thank Noble Audio for their support.
Click here to read more about Noble Audio products we have previously featured on Headfonics.
Note, that this article follows our latest scoring guidelines which you can read here.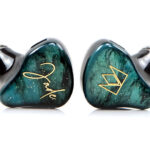 Noble Audio Jade
The Noble Audio Jade, like the previous TUX 5, is tuned for an enjoyable listening experience. It is not a reference-style monitor but neither is it all bass and treble in its presentation. This is a balanced but lively performance, great for rock and pop and for anyone looking for a stronger vocal focus. 
Pros
Dynamic sound, pleasing timbre
Attractive design
Comfortable fit
Cons
Lacks a little bit of width
Our third review of the Noble Audio monitor refresh is the hybrid Jade which was named after the Wizard's first daughter and in part, she was also responsible for Noble's current legacy in Thailand.
Now, this is not the first hybrid 5-driver Noble has launched in its history. That accolade goes back all the way back to 2019 and the release of the Tux 5 which we reviewed in November of that year.
I believe the original Jade concept IEM was also one of two choices on the table that year but the team decided to go with the TUX 5 instead. So, here we are in 2023 and the Jade is now back and out in the open so to speak including a refresh of the drivers to bring it up to modern spec.
The price has not changed that far from the 2019 TUX 5 either, which is refreshing. At $1199 it's almost at that sweet spot that many other 5-driver models like to aim for and sits just below the Kadence and the Kublai Khan.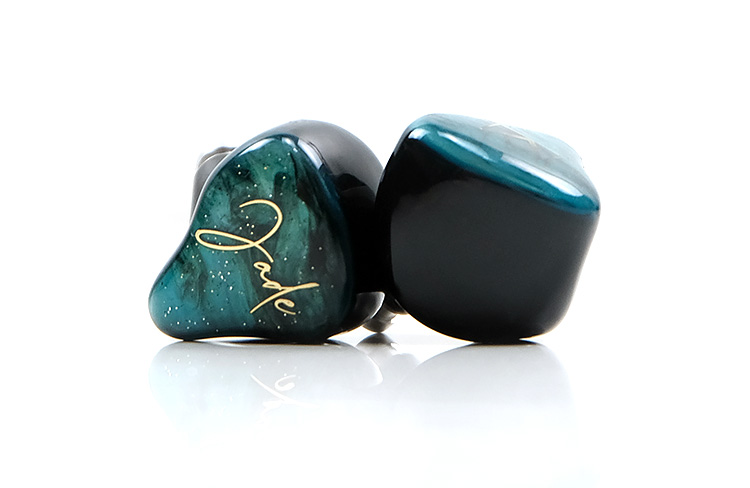 Tech Highlights
The Noble Audio Jade is a 5-driver hybrid universal in-ear monitor. It consists of a single custom-made composite material 10mm dynamic driver with a dual magnetic structure and four balanced armature drivers chosen for their reference-like tuning.
Not much more than that is provided which, if you are a fan of Noble Audio's IEMs, you will know is a fairly normal pitch.
We do know that Noble is a fan of Knowles BA drivers which the TUX 5 used back in 2019. However, in 2022/23, Noble switched it up with the Jade using a set of four of the latest Sonion BA drivers. Another presumption is the dual magnetic structure for the dynamic driver, perhaps a neodymium N52 class magnet setup.
My last presumption is the Jade driver grouping. Drawing from the TUX 5 we had the dynamic for the lows, two BA for the mid-low frequencies, and mid-high frequencies with a 3-way crossover. I honestly do not see it being any different for the Jade.
The Jade is rated at under 35Ω which is a fairly normal Noble rating designed to give you just enough information but not too much. You will not need much to drive it though as it's more or less the same level of efficiency as the Tux 5 from our testing and not as sensitive as the Kadence.
Design
The Jade aesthetics are different from the rest of the lineup but the design language in terms of form factor and materials used is more or less in line with the newer Kadence and Kublai Khan.
There is indeed some inspiration drawn from the original TUX 5 which was one of the first Noble Audio monitors to use a resin-based quasi-custom shell design.
However, the Jade, (like the other new lineup models), is a more elaborate and slightly bigger form factor and one that is more or less the same size as the previously reviewed Kadence.
As with most Noble IEMs, there is a strong emphasis on nozzle length for the Jade to get a deeper fit though tips will play a role in the final comfort and isolation performance, (see below).
Because it uses resin, the shells are lightweight though I would just caution about avoiding dropping them as they are not as robust as their metal counterparts such as the Sultan or the Viking Ragnar.
It's no surprise that you get a strong green aesthetic with a name like Jade. Much like the Kadence this is a split-tone creation with nebulae-like swirls of aquatic green and black with a speckled overlay combined with a contoured piano black shell.
The plates are then finished with the Nobel crown and italicized "Jade" signature motifs in gold on each driver. The shell itself is terminated at the nozzle with a stainless steel nozzle which includes a wax guard.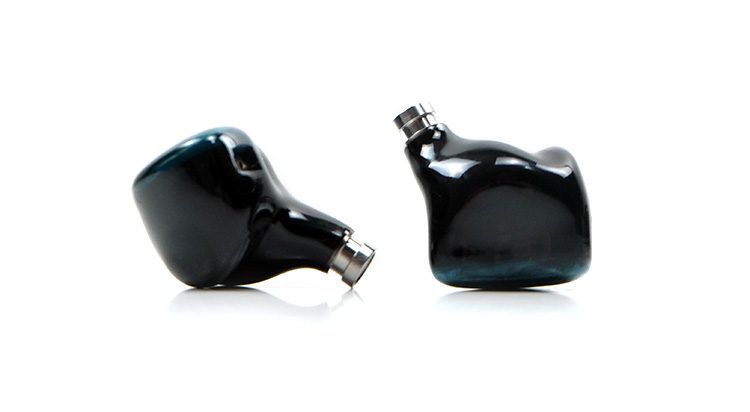 Comfort & Isolation
The comfort and fitting experience is very similar to the Kadence which isn't surprising since the Jade comes stocked with the exact same range of tips and a matching form factor.
This is a relatively deep fit, as is the norm for most Noble Audio IEMs so the exact tip size might be a shade smaller than your usual choice to allow for a maximum insertion depth. A larger tip might keep the nozzle tip further back and diminish the audible performance.
The fitting is helped by some nice contouring on the lightweight shells which allows the housing to get closer to your ear's concha basin without any unintended pressure points.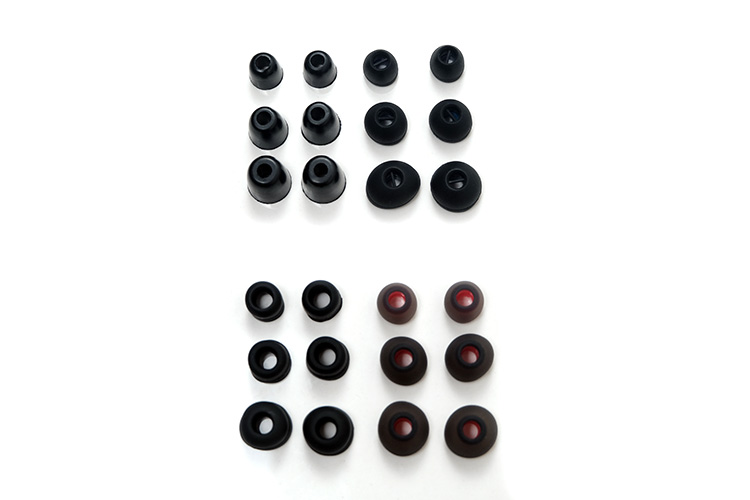 Tips
Like the Kadence, the Jade comes with the same new lineup of tips and I have to say I much prefer this selection over the older dual foam and single-flange silicone alternatives. You get a little more choice with two new silicone variations; a dual flange and a single flange silicone tip with a narrower bore and a stiffer red stem.
These two are actually pretty good for comfort and of the two the red stem single flange narrow bore tips give the best performance out of all the supplied tips. They provide the best seal and the fullest bass response but with a better treble reproduction compared to the supplied foams.
The softer blue stem versions were a bit too porous for me with the Jade losing a bit of low-end power as a result. The aforementioned black foam tips are relatively long and narrow and tend to push back the Jade nozzle bores a bit further back from the ear canal and muting the dynamics a bit more.
One thing that puzzled me was the location of the venting for the dynamic driver. On the TUX 5, it's kind of obvious on the front plate but after shining a torch all around the Jade I honestly could not find one.
That might explain why the isolation level of the Jade is well above average for a dynamic driver hybrid, almost on par with the all-BA non-vented Kadence using the same single-flange red stem tips.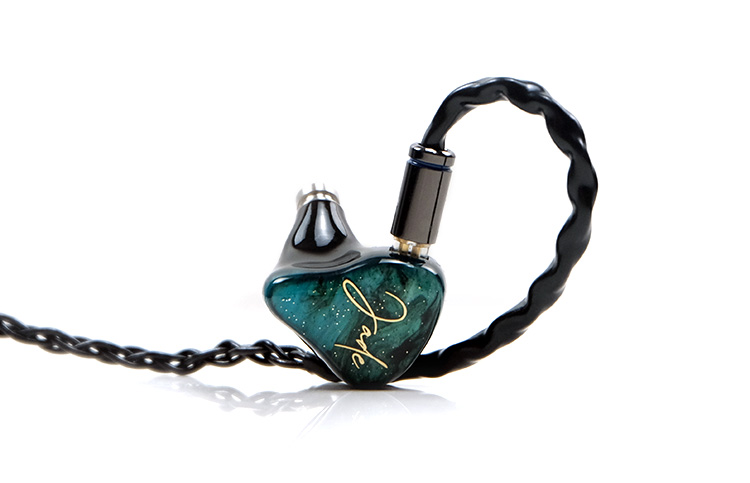 Stock Cable
The Jade uses Noble's 8-core cable which also comes as stock with the Kublai Khan and the Kadence. It's pretty much their standard cable offering now for their high-end monitors bar the Viking Ragnar.
This is a 1.2m 8-core OCC wire in a PVC all-black tightly braided jacket. Most likely a 26AWG wire gauge since the handling is quite suppled. The finishing in terms of barrels and splitters is attractively done also.
This is a 2-pin connector termination with a translucent pin casing and a gunmetal grey aluminum barrel that nicely matches a similar thin but long splitter barrel.
The chin cinch is aluminum and in a pill form factor, that slides up and down with minimal resistance. It is also steady enough not to slide down accidentally.
It's also a supple cable with non-existent memory retention throughout. The heat shrink insulator at the connectors which act as a memory wire is quite long but it's very soft and barely noticeable during use. There is no real pressure on my ears with microphonics kept quite low throughout the cable.
You can buy this cable separately in 3.5mm TRS unbalanced at $199 or for an additional $20 you can opt for a 2.5mm TRRS or balanced at the checkout. They have also released a USB-C and lightning-terminated version for $250 each. This one is the 2.5mm version that sells for $219.
Packaging & Accessories
Our Jade sample here came without the full retail packaging but I can tell you it's more or less in line with the Kadence retail box except in a black and jade or green colored graphic label on the front.
The inside is layered with plenty of foam insulation with a Pelicase 1010 weather-sealed micro case firmly inserted in the middle. It also comes with a carabiner inside that you can attach to the case to allow you to hook it up to a bag, belt, or whatever takes your fancy.
It's a pretty sturdy case that was once given out by a lot of custom IEM companies but these days the leather puck-stye container seems more in vogue. They are lighter than the 1010 but are normally not as good at protecting your gear from the elements.
Aside from the carabiner you get a bag of the new tips which come in small, medium, and large sizes for all versions included. The stock cable is packed with blush mesh sleeves on the jacks to keep the Jade shells protected against any accidental knocks.
Completing the lineup is a small black felt carrying bag in case you find the 1010 case a bit too big and wieldy, a cleaning tool as well as a Noble Audio crown sticker, and the owner's identification card.
Click on page 2 below for sound impressions and pairings.