In this feature, we review the Noble Audio Kadence, which is a new high-end universal in-ear monitor using eight balanced armature drivers. It is priced at $1599.
Disclaimer: This is a sample sent to us in exchange for our honest opinion. Headfonics is an independent website with no affiliate links or status. We thank Noble Audio for their support.
Click here to read more about Noble Audio products we have previously featured on Headfonics.
Note, that this article follows our latest scoring guidelines which you can read here.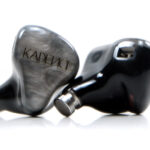 Noble Audio Kadence
The Noble Audio Kadence is a delicate presentation, one with excellent micro-detail but one that does not forget the pleasurable listening side of things either.
Pros
Coherent timbre, excellent detail
Comfortable fit
Improved tip selection
Cons
Lacks a bit of low-end power or depth
So, I am back again with a review of another recent high-end IEM launched by Noble Audio in 2022, the Kadence. Released alongside the Kublai Khan, and the Jade it takes its position just below the official flagship range and retails for $1599.
Now, as I understand it this is the teams' first rework of an 8-driver all-BA monitor in about 10 years or going back to the classic 8C launched in 2013. Whilst I reviewed the 4 Classic many moons ago I have never had the pleasure of hearing their original 8 Classic.
So, this is something of a first for me and the Noble lineup though by no means the first 8-driver BA IEM that I have crossed paths with down through the years.
Tech Highlights
The Noble Audio Kadence is, to no surprise, an all-BA driver design with 8 packed inside though there is no mention of the precise grouping so if you want me to guess I would go 2 for the lows, 4 for the mids, and 2 for the highs but take that with a pinch of salt.
There is a mix of BA this time so it's not all Knowles. The Kadence uses six Sonion balanced armature drivers and 2 Knowles and I am presuming the tweeters for the highs are the Knowles variant.
We also know that the drivers are described as being fairly sensitive, which we will get into more detail on page 2 of this review. Noble has them rated officially at less than 35Ω so the load will not be an issue for most modern DAPs and even good quality dongles.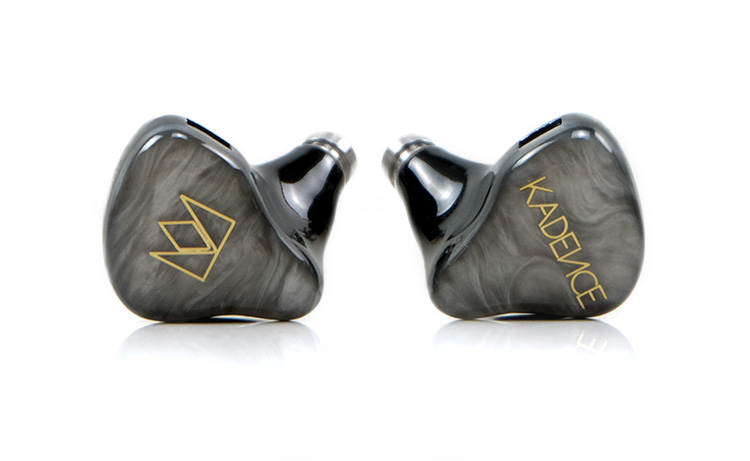 Design
The Kadence continues a similar composite resin body and acetate faceplate that I first saw with the Kublai Khan though with a very different aesthetic.
If memory serves me well, the TUX 5 from a few years back was then seen as an outlier for Noble Audio's in-house design language but it now seems to form the bedrock of how they want their universal IEMs to look and feel.
This time, instead of the Kublai Khan blue and black, we have a more upfront marble effect on the faceplate using a subtle black and white two-tone color mix in a lava-like swirl. This is on top of a similar monotone piano black for the contoured main shell so in effect, you get a two-tone visual for the Kadence.
The finishing is Noble's customary gold crown with 'Kadence' on the left shell in a similar gold finish. The nozzle is capped with a stainless metal tip including a mesh wax guard to prevent dirt from creeping in.
As far as size goes, the Kadence is a little bit smaller than the Kublai Khan but that is unsurprising given that BA drivers are a fair bit smaller than dynamic and no additional space is required to fit in a bone conduction driver.
The nozzle itself is a little bit shorter than the longer Kublai Khan version but also marginally fatter. Because of the shorter length, the Kadence shell is going to sit that bit deeper in your concha so the contouring is also more aggressive than the Khan to provide a more suitable fit.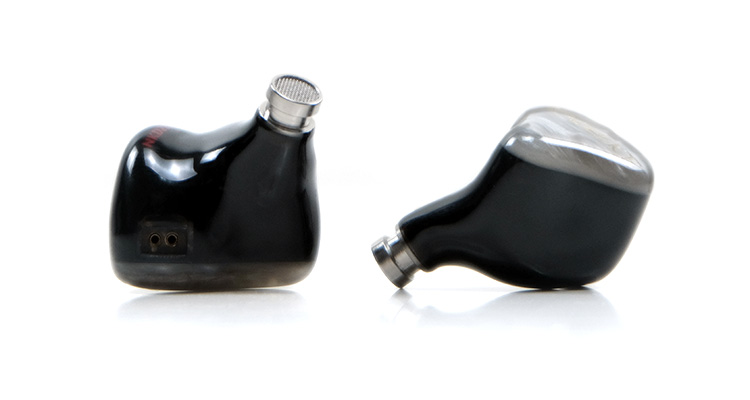 Comfort & Isolation
And we stay on the topic of fit because this is one area that the Kadence excels for a few reasons. The first, and as mentioned, is the smaller shell size including the shorter nozzle. Combined with the more aggressive contouring the Kadence feels tighter to the concha basin and closer to the ear canal.
It is also lighter in the ear than the likes of the Kublai Khan and the likes of Sultan and the Viking Ragnar with their denser heavier unibody shells. So, in all a comfortable and relatively accurate fit for a universal IEM.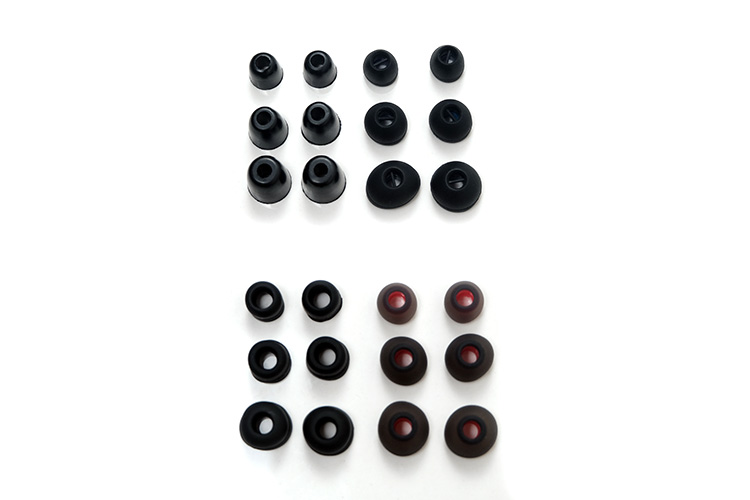 Tips
The final reason for the excellent fit is the supplied tips which actually differ from the usual selection from Noble. Normally you get some fair porous wide-bore silicone tips combined with a mix of black and grey wider-bore foam alternatives.
With that selection, I normally suggest the grey wider bore foams for both fit and performance reasons. Not this time. In the Kadence package, you no longer get the grey wide bore foam tips but instead two new silicone variations, a dual flange and a single flange silicone tip with a narrower bore and a stiffer red stem.
These two are actually pretty good for comfort and of the two the red stem single flange narrow bore tips give the best performance out of all the supplied tips. They provide the fullest bass response but with a better treble reproduction compared to the foams.
They also come pretty close to maximizing the Kadence seal performance compared to the stock black foam tips but with a slightly comfier level of pressure inside the canal.
The fact that the Kadence is non-vented as most BA IEMs will increase the isolation performance when combined with foam and new tips.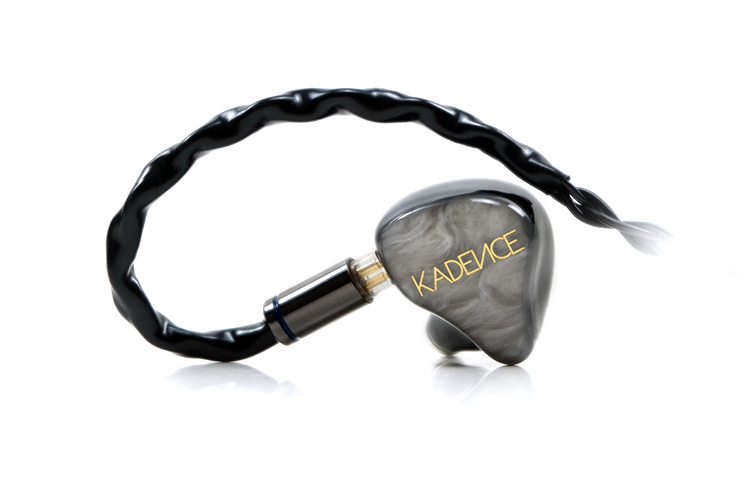 Stock Cable
The Kadence uses Noble's 8-core cable which comes stock with the Kublai Khan also. It's pretty much their standard cable offering now for their high-end monitors.
This is a 1.2m 8-core OCC wire in a PVC all-black tightly braided jacket. Most likely a 26AWG wire gauge since the handling is quite suppled. The finishing in terms of barrels and splitters is attractively done also.
This is a 2-pin connector termination with a translucent pin casing and a gunmetal grey aluminum barrel that nicely matches a similar thin but long splitter barrel.
The chin cinch is aluminum and in a pill form factor, that slides up and down with minimal resistance. It is also steady enough not to slide down accidentally.
This is a supple cable with non-existent memory retention throughout. The heat shrink insulator at the connectors which act as a memory wire is quite long but it's very soft and barely noticeable during use. There is no real pressure on my ears with microphonics kept quite low throughout the cable.
You can buy this cable separately in 3.5mm TRS unbalanced at $199 or for an additional $20 you can opt for a 2.5mm TRRS or balanced at the checkout. They have also released a USB-C and lightning-terminated version for $250 each. This one is the 2.5mm version that sells for $219.
Packaging & Accessories
Because the Kadence is not part of the official Noble flagship series of IEMs it comes with the classic Noble packaging lineup.
Unfortunately, I did not receive this sample in the official retail box but from all accounts, it follows the norm set by the Kublai Khan and Sultan with a slightly larger than average-sized blue cardboard retail box and a graphic of the Kadence and Noble logo on the top side.
Inside, things are more familiar with a black Pelican 1010 weather-sealed carry case complete with a carabiner inside that you can attach to the case to allow you to hook it up to a bag, belt, or whatever takes your fancy.
It's a pretty sturdy case that was once given out by a lot of custom IEM companies but these days the leather puck-stye container seems more in vogue. They are lighter than the 1010 but are normally not as good at protecting your gear from the elements.
Aside from the carabiner you get a bag of tips which come in small, medium, and large sizes for all versions included.
Completing the lineup is a small black felt carrying bag in case you find the 1010 case a bit too big and wieldy, a cleaning tool as well as a Noble Audio crown sticker, and the owner's identification card.
Click on page 2 below for sound impressions and pairings.