In this feature, we review the Campfire Audio Orbit which is a debut single 10mm dynamic driver aptX Adaptive-capable True Wireless System. It is priced at $249.
Disclaimer: This sample unit was sent to us in exchange for our honest opinion. We thank the team at Campfire Audio for giving us this opportunity.
Click here to read more about Campfire Audio products that we have previously featured on Headfonics.
Note, that this article follows our latest scoring guidelines which you can read here.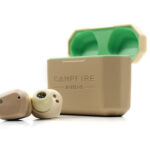 Campfire Audio Orbit
Everything about this TWS screams Campfire from the fascinating blend of retro colors for the finishing to the instantly recognizable edging on the driver faceplate design. It is definitely going to stand out in this crowded market. This is a big sound with a heavy punch and is surprisingly good for staging capability
Performance & Features
7.9
Pros
Excellent soundstage capability
Good battery life
App EQ works quite well
Cons
Lacks ANC
App features could do with some refinement
In a twist from their usual line-up, Campfire Audio recently launched their first ever True Wireless System called the Orbit.
In truth, boutique audio companies have been ramping up their dalliances with wireless over the last few years with the likes of Noble's Fokus and Falcon lineup to bring them up to par with blue chip brands.
Companies such as Sony and Sennheiser now offer a vast array of products from wired to wired with TWS among the fastest growing sectors.
The Orbit does slot in on the more affordable side of Campfire's IEM lineup but at $249 this is also on the higher side of TWS pricing in general. With just over 2 years of development time, it certainly has the vibe of a classic CA monitor but just how well that translates into wireless we will find out.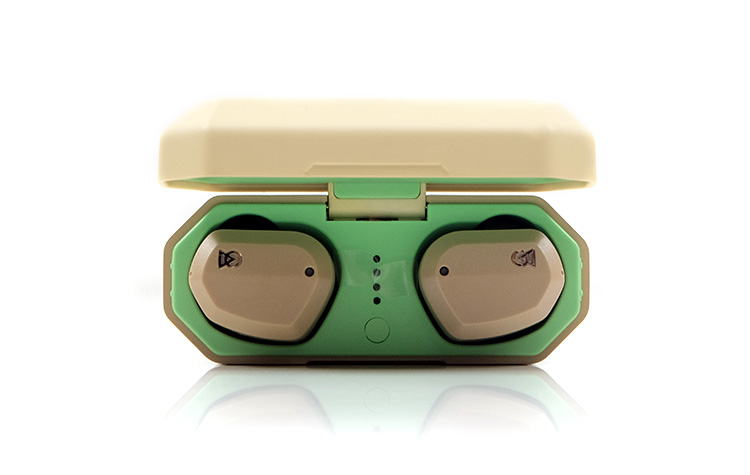 Tech Highlights
The Campfire Audio Orbit is a single-driver True Wireless System or TWS. Inside, it houses a single 10mm dynamic driver with a Liquid Chrystal Polymer (LCP) diaphragm.
Bluetooth is managed via a Qualcomm QCC-3040 SoC which is a fairly efficient BT chipset designed specifically for TWS and can offer up to BT5.2 for receiving. The SoC houses both the DAC and amplification hence it is classified as an SoC or system on a chip.
Tech heads will note that this particular SoC is ANC capable though it is not active on the Orbit so this is primarily a passive isolating setup and the exact fit you get combined with the choice of tips will be a factor.
Because there is no ANC, battery life is above average at up to 8.5 hours in the buds and 30 hours in the cradle with additional Qi-compatible wireless charging that is tested and works.
The Orbit can decode from SBS/AAC up to a maximum of aptX and aptX Adaptive so whilst there is no LDAC capability the Adaptive dynamic bit-rate adaptation should give you up to a maximum of 420kbps. Most will give it a similar performance rating to aptX HD but with improved lower latency capability.
It also comes with an accompanying app simply called "Campfire Audio" and is compatible with both iOS and Android platforms with Bluetooth capability. The app includes some EQ capability and as you will find out on page 2, can be quite a useful tool.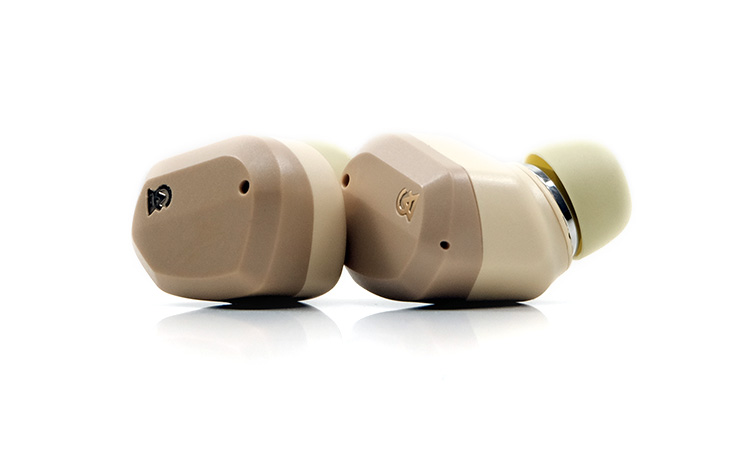 Design
The 'edged' form factor and gloriously retro-colored aesthetics of the Orbit are 100% Campfire Audio.
I have seen them use a few different types of the 60s and 70s color schemes before but this two-tone cream/tan matte finish combo is probably the most 'out there' to date. Not to be outdone, the charging cradle uses a similar external styling combined with a splash of monotone lime in the middle.
Granted, everyone has their own personal preference but I tend to like retro in both clothing and gear more so than the pure black others prefer.
The exact materials are ABS plastics for both cradle and drivers with the driver shells themselves following the CA IEM in-house design language. That means a 3-piece plate, shall, and stainless steel nozzle finish with a quasi-edged design reminiscent of the Andromeda.
They are relatively small or similar to the size of the Galaxy Buds2 Pro. A good barometer for size is probably the WF-1000XM4 and it's definitely both smaller and lighter than the Sony flagship shells.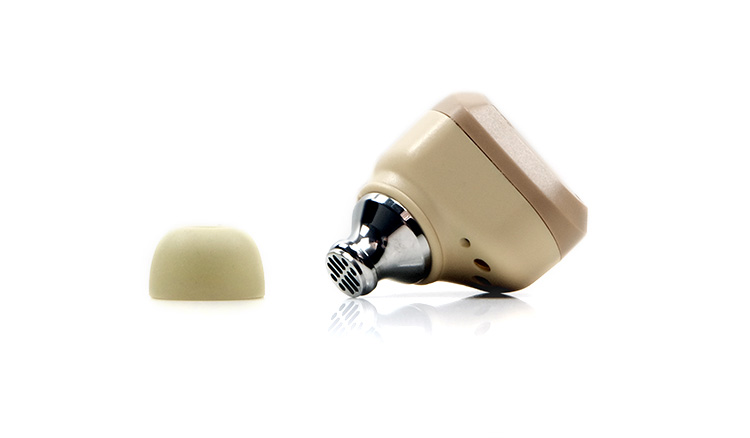 Comfort & Isolation
The Orbit shape and nozzle dimensions make it a bit of a fussy fit so tips and your ear shape will matter in this instance because there is no ANC so it's all passive isolation.
This is a fairly short stainless steel nozzle so the penetration depth is quite shallow. And because the shape is relatively non-contoured you will want to get each driver as close to your concha basin and ear canal opening as much as possible. Leave too much of a gap and the performance will deteriorate.
Campfire throws in two types of ear tips with the Orbit. You get a matching colored silicone single flange wide bore tip in small, medium, and large and similarly large bore black foam in the same size options.
I would have loved to have seen them include the Final E tips though which come with a lot of their IEMs. They do make a difference in terms of feeling a little more secure and improving the bass performance.
My own personal fitting was ok with the larger stock silicone tips. It's more secure a fitting than hanging stem-type offerings such as the Huawei Freebuds 2 Pro and probably a shade better than the Buds2 Pro though with ANC the Bud2 Pro does not need to be as snug.
The foams are not hugely advantageous for passive isolation over the stock silicone tips. I would say roughly the same level with perhaps a slightly more secure fit. The choice here might just come down to personal preference as well as how they affect the sound signature of the Orbit.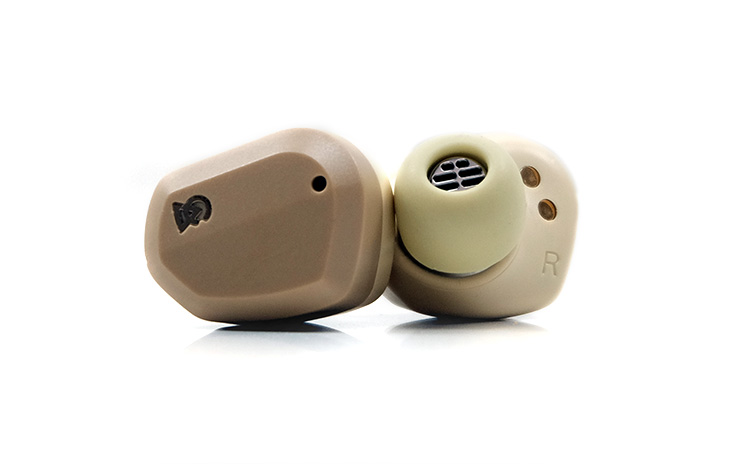 Controls
The Orbit uses a mixture of touch and app control and they cover the normal key areas including playback, volume, calls or voice assistant, and volume control. It works fairly intuitively with a series of 1,2, and 3 clicks with a slide option for volume control.
One thing to note is the split in the volume control with a long press and slide on the left decreasing volume and increasing it on the right.
You also have the option to disable various control features via the integrated Campfire Audio App touch control system. You cannot, however, customize what each specific tap or touch does.
In terms of performance, the lag between touch and execution is about par with most TWS I have tried recently with a fairly large touch-sensitive area also so you are unlikely to miss with your fingers. It is not overly sensitive to unexpected volume jumps from accidental brushes either.
The only tricky one is the volume which is almost like a two-part process with the volume adjusting according to how far you slide your finger. You get used to it with a bit of practice but I would have preferred a single tap per volume step on one of the driver plates instead.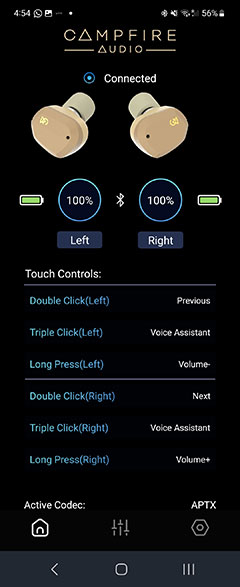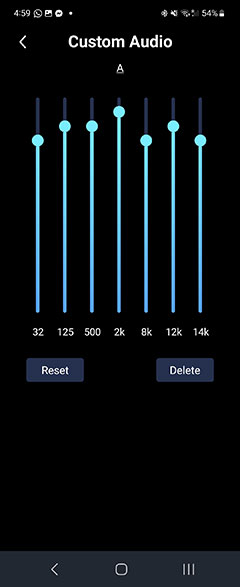 App Integration
The Orbit's App is simply called "Campfire Audio" and it covers a few important areas though it is by no means the most feature-rich app out there. It is compatible with both iOS and Android platforms depending on your requirements.
Since there is no ANC the focus is more on status alerts such as battery life, firmware version, and touch control options. For those without easy smartphone decoding checks on BT gear, the app also has a handy alert at the bottom of the screen for what codec is being used.
You also get an EQ screen via the FR bar at the base of the screen which will give you 7 stock EQs and the ability to customize your own.
My only critique here is the lack of labeling on the EQ options or a sneak peek at what the adjustments are. It's more of a guessing thing in terms of what the final effect is though I am sure after moving around them you will find one you prefer.
The custom EQ does give you a 10-band slider and it works quite well. I tend to shoot for a bit more midrange presence as a vocal lover and fine-tune the treble and bass to compensate and it does respond fairly noticeably.
A few quirks in the iOS and Android versions, but this may be purely incidental. I could not find any firmware update option for the Orbit drivers' functionality in the Android version. I just got the firmware settings and a blank page. It worked perfectly fine in the iOS version and showed the Orbit drivers as being 100% up to date.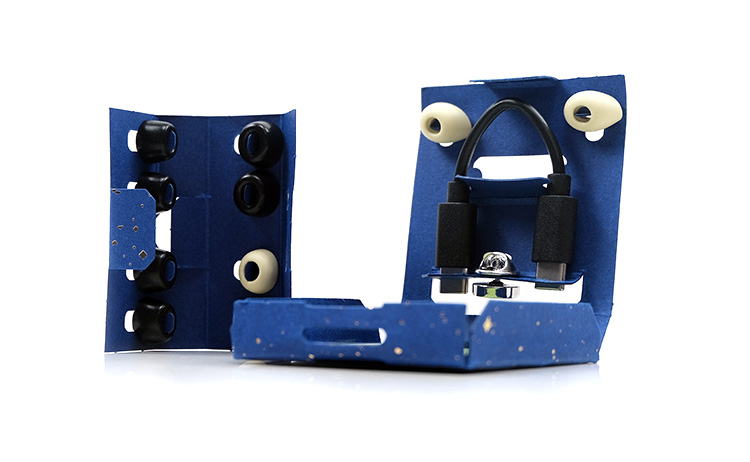 Packaging & Accessories
The Orbit packaging is more or less classic Campfire just shrunk down to a mini-me version.
That means a recyclable craft paper sleeve in the Orbit's matching color scheme with a deeper blue internal 'starry' cardboard box housing both the cradle and drivers at the top and the tips and other associated accessories underneath.
Everything is very carefully packed inside in terms of intricate folding and arrangement. Aside from the aforementioned selection of tips you also get a very short USB-A to USB-C cable for charging, a small pictorial user guide, and the Campfire Audio pendant.
There was also a quick start guide, warranty cert, and a very interesting pack of 'trading cards' which doubles as a CA product guide which is a unique way of getting the word out about what Campfire has to offer.
Click on page 2 below for sound impressions and wireless performance.