We review the Noble Audio Kublai Khan, which is a high-end hybrid dynamic, balanced armature, piezoelectric, and bone conduction driver IEM. It is priced at $2599.
Disclaimer: This is a sample sent to us in exchange for our honest opinion. Headfonics is an independent website with no affiliate links or status. We thank Noble Audio for their support.
Click here to read more about Noble Audio products we have previously featured on Headfonics.
Note, that this article follows our latest scoring guidelines which you can read here.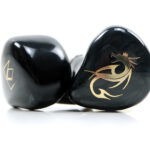 Noble Audio Kublai Khan
The Noble Audio Kublai Khan is more than just a 'lick of paint' on the original Khan from 2019.  It still retains the hallmarks of the first gen with its peppy highs and above-neutral sub-bass response. However, this time around it sounds more mature, refined, and dynamic in its delivery and generally a much more agreeable high-end tuning. 
Pros
Smoother & more coherent tuning
Improved styling over the original
Heavy duty carry case
Cons
A little lean in the lower-mids
Tips choice needs more variation
The original Khan was launched back in 2019 and was one of the early adopters of the tri-brid era of electrostatic or EST driver designs.
Except, Noble Audio was down a more unique path of using a piezoelectric driver for the Khan which gave it a fairly unique and different coloration. So much so that we felt it was good enough to give it our Top Gear Award in 2019 for the best universal IEM for that year.
Now, in 2023, Noble has returned with an updated version called the Kublai Khan which promises not only a more refined tuning but also the introduction of the increasingly popular bone conduction driver and an upgraded design aesthetic.
The Kublai Khan is nestled in their flagship series of universal IEMs but it's not their actual flagship. It is positioned just behind the long-standing Sultan and our recently reviewed masterpiece, the Viking Ragnar.
Tech Highlights
Driver Configuration
The Kublai Khan is a 6+1 driver configuration. The six is a hybrid of dynamic and BA with a single updated 10mm dynamic driver for the lows, 2 Knowles BA for the low to mids, and 2 Knowles BA for the mid to highs.
The final driver in that mix of 6 is a new generation ceramic 10mm Piezoelectric super tweeter for the highs to the ultra-highs.
The main physical difference between a piezo and an EST driver is that piezoelectric transducers use a ceramic material to receive and conduct an electric charge whereas electrostatic transducers contain a thin metal membrane.
As customary with almost all of Noble's IEMs, you will find very little efficiency data, simply being described as sensitive enough to work with most DAPs with a resistance rating of under 30Ω.
Bone Conduction
The '+1' is the new bone conduction driver or subwoofer which covers a low-frequency range and targets the dynamic driver and low-end presentation specifically in order to produce a more tactile bass response in the Kublai Khan performance.
Noble does not reveal much about the mechanics of the bone-conduction driver. However, given it's about what you feel more than what you hear you have to assume its plate will transmit the vibrations through to the shells of the Kublai Khan.
If successfully implemented that physical signal will permeate into your skull and cochlea before being converted into an audible signal by your brain. In this case, it should tease out some additional physical rumble and texture to the Kublai Khan sub-bass impact.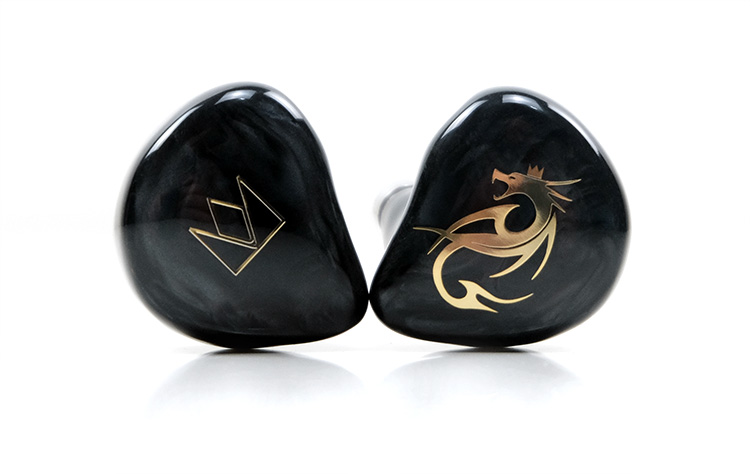 Design
The Kublai Khan design is a refreshed semi-custom fit resin shell design which Noble seems to be favoring now over the older unibody designs from its older lineup. The use of resin in the lineup is not 100% though with the Ragnar and Sultan still using some legacy aspects of the unibody ribbed shell finish.
This aesthetic is more modern, more in line with what you might expect from a universal IEM but it still has some of those distinctive Noble Audio trademarks with regard to form factor.
Familiar aspects such as the slightly deeper than your average shell and the longer nozzle for deep penetration to get as close as possible to the second bend in your ear canal are still very much there. Compared to the original resin Khan shell this is a larger built but perhaps a more refined look at the same time.
Visual impact-wise, well who doesn't love a dragon so you get one of those finely crafted in gold on one of the faceplates alongside Noble's trademark crown motif on the other in a similar gold finish.
These sit astride a subtle charcoal blue galaxy swirl-infused faceplate with a monotone black shell that has plenty of curving for a secure fit. Like the original Khan, the Kublai Khan nozzle is also finished with a stainless-steel cap that includes a metal wax guard screen to keep the tubing clean and free from dirt.
To the side of the Kublai Khan shell, you get something of a silver metal disc with a similar type of dragon emblem stamped in the middle which is actually the base of the bone conduction driver.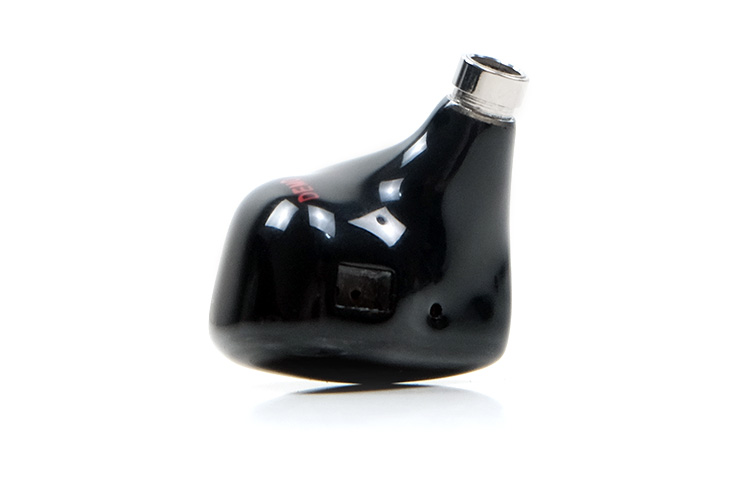 Comfort & Isolation
The Kublai Khan's resin molding semi-custom fit will give you a comfortable and relatively lightweight wearing experience though I tend to find with Noble's IEM designs that the nozzle placement and tips in use will greatly affect both the isolation and performance.
This is also a vented hybrid design so it's never truly going to be on the isolation level of a non-vented BA alternative all things being equal. That places more emphasis on the nozzle and tips.
Tips
For example, the out-of-the-box fitted tip is a single-bore or flange silicone stock variant and it sounded desperately thin with a lot of background noise filtering in also. It is simply too porous to lock in that sub-bass effect which is vital for the Kublai Khan to sound optimal.
The foam tips on the other hand were excellent. They infuse a slightly warmer trait to the tonal coloration of the Kublai Khan but more importantly, they lock in the seal with that deep nozzle allowing the sub-bass to really shine as it should. They also isolate the best out of the supplied tips.
You do get two types of foam tips with the Kublai Khan and they differ slightly in the presentation. The black foam tip has a narrower opening in the stem and pulls back marginally on the sub-bass quantity and presence whereas the wider bore grey foam tips up the low-end response to a more satisfactory level for my tastes.
Just note, the depth of the nozzle might mean you can get away with a lower-size tip than you would usually use such as a small instead of medium. I did try that and although the pressure on the canal was reduced slightly and more comfortable I felt the leakage was enhanced a bit and the bass more subdued. For me, the medium foam grey tips worked just fine.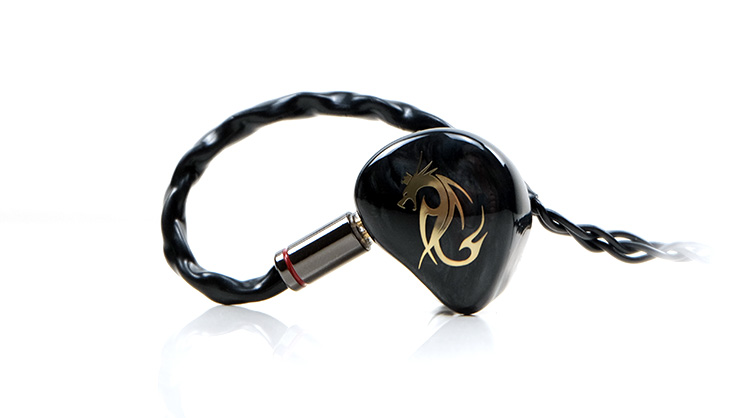 Stock Cable
The Kublai Khan uses Noble's 8-core cable which comes stock with the Sultan also. This is a 1.2m 8-core OCC wire in a PVC all-black tightly braided jacket.
I am presuming a 26AWG gauge of wire here as it is not too wieldy or too stiff either. More than the wire, the finishing in terms of barrels and splitters is really good also.
The 2-pin connectors are encased with a gunmetal grey aluminum barrel that nicely matches a similar thin but long splitter barrel. There is only one minor change from the Sultan version from a few years back and that's a switch to a translucent encasing around the pins as opposed to pure black.
The chin cinch is a really tasty aluminum pill form factor and slides up and down with minimal resistance. It is also steady enough not to slide down accidentally.
This is a supple cable with non-existent memory retention throughout. The heat shrink insulator at the connectors which act as a memory wire is quite long but it's very soft and barely noticeable during use. There is no real pressure on my ears with microphonics kept quite low throughout the cable.
You can buy this cable separately in 3.5mm TRS unbalanced at $199 or for an additional $20 you can opt for a 2.5mm TRRS or balanced at the checkout. They have also released a USB-C and lightning-terminated version for $250 each. This one is the 2.5mm version that sells for $219.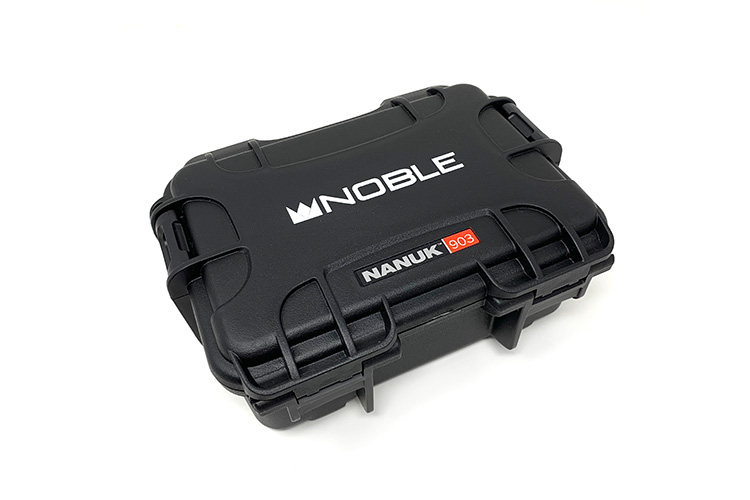 Packaging & Accessories
Unfortunately, our Kublai Khan sample came without the full packaging layout and just the standard Pelican 1010 case due to cargo restrictions. From what I am told and from previous experience, it's similar packaging to the Sultan, which was fairly grandiose and very pro-grade looking.
The outer retail packaging is a fairly simple cream/tan box with a graphic of the Kublai Khan monitors on the front. It's reasonably large for an IEM box but that is more due to the sizeable and very robust Nanuk 903 weather-sealed storage case.
This is a great miniature storage case by the way, even if you never plan on putting the monitors back in there it has a 100's of uses beyond simple IEM storage. Think of it like a mini Audeze travel case and you are not too far of in terms of expectations.
Granted, a Nanuk 903 is not that expensive at a retail price of around $30 but it is tough as hell and I have a few similar types of cases at home I use for storage so I can testify to that.
Inside the foam has been cut and shaped to make room for a small pocketable branded black leather case and the IEMs. Inside the case, you will also find the Kublai Khan accessories which include the following:
Narrow bore off-white foam tip in small, medium, and large
Wide-bore black foam tips in small, medium, and large
Black single-bore silicone tips in small, medium, and large
1 cleaning brush
Stickers, warranty card
1 velvet pouch, 2 branded rubber bands
Click on page 2 below for sound impressions and pairings.