We review the Ladder Schumann DAC, which is a balanced-engineered desktop R-2R digital decoder with native DSD decoding capability. It is priced at $1399.
Disclaimer: This sample was sent to us in exchange for our honest opinion. Headfonics is an independent website with no affiliate links or status. We thank Shenzhen Audio for their support.
To read more about DACs we have previously featured on Headfonics, click here.
Note, that this article follows our latest scoring guidelines which you can read here.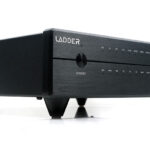 Ladder Schumann DAC
The Ladder Schumann DAC delivers a true and excellent R-2R performance, or at least one that R-2R fans will enjoy if they are looking for a bump up from current R-2R entry-level offerings.
Pros
Natural organic sound quality
Excellent I²S performance
Balanced analog output
Cons
No Manual
Lacks a remote control
The Ladder Schumann DAC has been quietly doing the rounds for a number of months now including arriving at our office earlier this year for testing.
Not much is known about the brand but this will not be the first review we do on them as they actually have 3 products on offer including a very interesting pre-amp and a standalone clocking digital bridge.
What we do know is that the brand seems to be sold exclusively through Shenzhen Audio and that the DAC, despite being marketed as a $1399 "FPGA" DAC, is in fact, an R-2R ladder DAC similar to Musician Audio's Pegasus or some of the low-to-mid-tier Denafrips models such as the Pontus.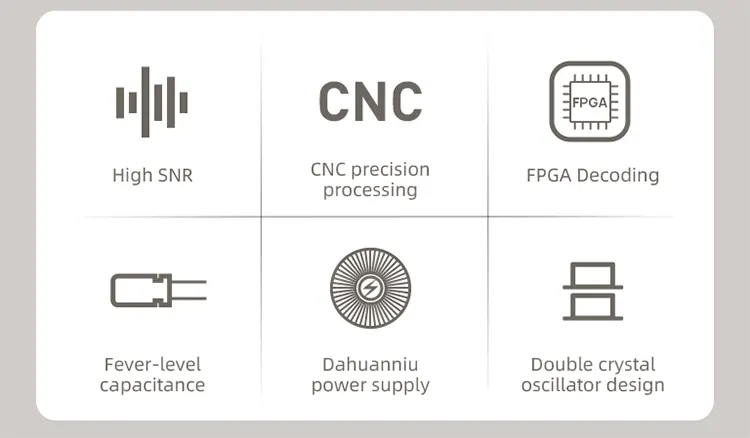 Tech Highlights
R-2R
The Ladder Schumann DAC is a discreet-engineered balanced R-2R or resistor-to-resistor desktop digital audio decoder aimed at both HiFi and headphone users alike.
Technical data on its precise capability is extremely light on the ground. What we do know is that the internals should have a similar engineering principle to Denafrips and Musician Audio.
That means the use of an Altera Cyclone IV FPGA implementation combined with a dual crystal oscillation for noise-shaping and jitter control. From there I am presuming a 24BIT resistor ladder array for multi-bit PCM decoding and most likely a separate rail for 6BIT DSD decoding also.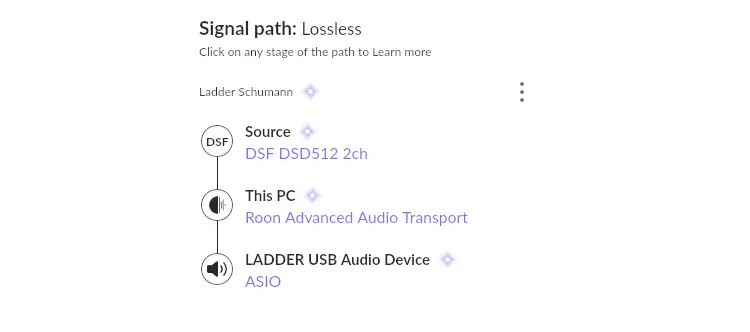 Decoding
The one area of the Schumann DAC I am not wholly sure about is the particular type of USB chipset whether it is a standard XMOS or something similar to Musician Audio's custom solution tied to an STMicroelectronics ARM Cortex-M4-based processor.
If it is the latter then we could possibly have up to DSD1024 and PCM 32BIT/1536kHz decoding and if it is the former then the limit is usually DSD256/512 and PCM 32BIT/384kHz or 768kHz depending on the limit set by the manufacturer.
Some info on AliExpress would seem to suggest DSD256 and PCM 32BIT/384kHz for decoding limits. I did test it with 2 DSD512 tracks using Roon and it played correctly via the downloadable Ladder ASIO Windows driver. However, I have no way of knowing if they were downsampled by the DAC to DSD256.
I do not have any DSD1024 tracks to test any further and considering ROON is only working up to DSD512 currently it's probably a moot point whether I can playback at that level or not.
The Schumann DAC also has I²S, coaxial and optical ports but your maximum decoding limits will drop down to 24BIT/192k PCM and DSD64 over DoP for the latter two. For I²S, you will get the same decoding limits as the USB stage which is up to DSD256/512 and 32BIT/384 or 768kHz for PCM.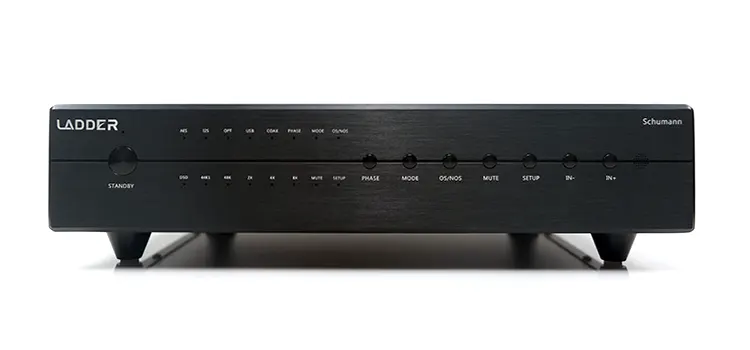 Design
The Ladder Schumann DAC has a very similar design language to Denafrips and whilst not as angular or unique on its front panel as the Pegasus it also has some commonality with both the I/O and control panel.
This is a good old-fashioned slab of CNC-machined aluminum with a black brushstroke finish to its thicker front plate and a traditional folded lighter sheet of metal for the main chassis and rear panel.
The housing feels robust to the touch though not quite at the same level of dense metal finish of something like the Little Dot DAC VII aluminum enclosure.
Screws are in a matching black and low profile but should you need to get the top panel off to tinker on the inside they are accessible on the base and rear panels.
The Schumann DAC measures 295mm x 254mm x 56mm so it's a reasonably compact standalone unit but it is also a heftier unit than you might think due to a large Dahuan Niu O-Ring transformer built into it. You do get 4 quality rubber feet on the base to keep the DAC firmly in place on most HiFi racks also.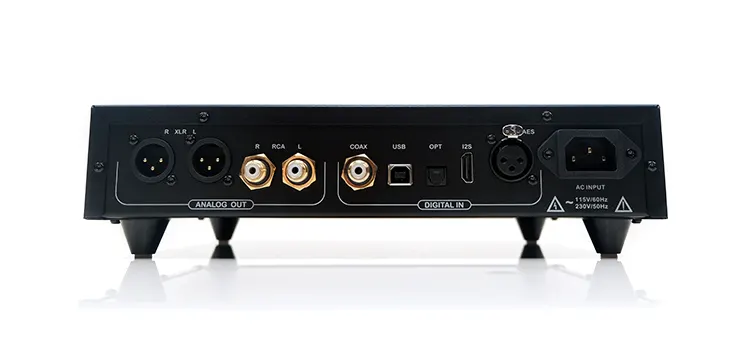 I/O
All the Schumann DAC digital and analog I/O are housed on the rear panel. This includes a pair of 3-pin XLR balanced and dual RCA single-ended outputs on the far left and a decent range of digital inputs beside the power socket.
Digital I/O includes a single coaxial, USB, optical, AES, and an I²S socket. I am pleased to say the I²S configuration works just fine with the range of Cayin DAPs such as the N7 which uses a mini-HDMI style I²S output so the Schumann DAC should not present any issues either hooking up to the Cayin iDAP-6 streamer.
There is no RJ45 docket though so digital streaming similar to the Shanling EM5 or audio over ethernet is not possible with this DAC. The power socket is a Furutech IEC 3-prong socket and you do get a short 1M power cable as your only accessory inside the DAC packaging.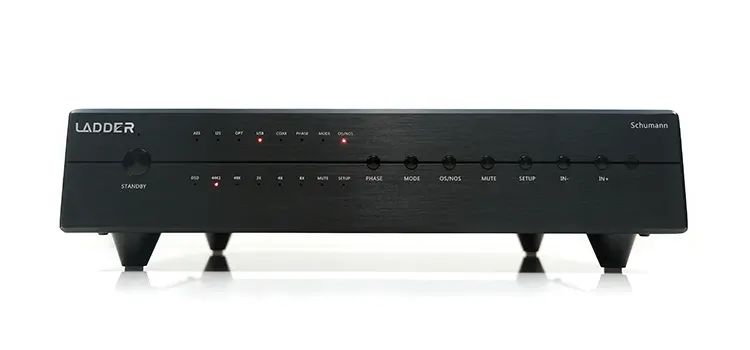 Controls
The Ladder Schumann front panel control button array is all mechanical with no overlapping OS or a big LED panel. All status and sample rate indicators are from 2 small rows of LED diodes to the far left beside the main power button.
There is no power on and off, just a standby mode so to turn the Schumann DAC completely off you need to reach for the plug. There is also no remote control, which does not really make it the most room-friendly of DACs out there but it is consistent with similarly priced offerings from Musician Audio and Denafrips.
Most of the control buttons are reasonably intuitive with clear and legible labeling. Options such as NOS/OS, mute, and In- and In+ (selecting your input options) should be familiar to many R-2R DAC owners, particularly Denafrips and Musician Audio.
However, some options are less clear. The big problem with that is a lack of included quick-start guides or manuals to explain things, especially when you start messing around with mode and setup controls or wondering how the oversampling works exactly.
Someone did post a basic manual DropBox shareable version on Shenzhen Audio's Facebook page a while back so I am sharing that with you here to save you a bit of time.
Control Combos
The control that needs a lot more explaining is the setup button which, in combination with either mode or phase buttons (hit in sequence), will allow you to dig a bit deeper into the Schumann DAC features.
For example, when in I²S and only in I²S mode, if you press setup then the Phase button you get access to 8 different types of pin patterns to acquire the most compatible handshake protocol with whatever I²S cable you are using and the source device.
You will know you are cycling through them if you keep pressing phase and the sampling indicators light up in different sequences. Also, the level of distortion will rise and fall until you hit the most appropriate setting for audio playback.
Another example is the Schumann DAC option setup combined with the mode button which allows you to switch between a slow roll-off and a fast roll-off filter option. The final one is again setup, then mode then In+, and again In+ which puts the USB into a status to allow you to upgrade the installed firmware.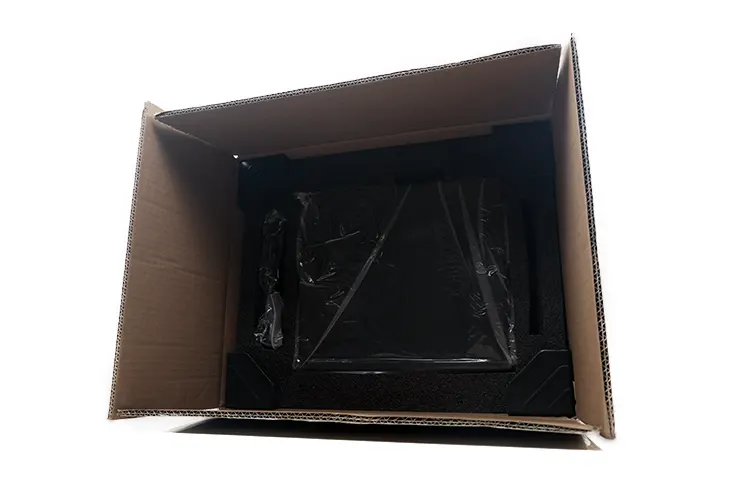 Packaging & Accessories
The Ladder Schumann DAC comes well protected and packaged in your usual HiFi brown box with some excellent foam layering with plastic wraps on the inside and held in place with plastic corner clips. I would be very surprised if your DAC got a dent from this type of packaging during shipping.
Accessories though are very light with only the power cable supplied and mandatory for me rather than an accessory. One could have done with perhaps a USB cable or a set of dual RCA cables out of the box at this price point just to get you up and running right away with the Schumann DAC.
And at the risk of being repetitive, please include a manual and warranty card inside the box also for those new to these types of control systems and for those that might need a repair or return.
Click on page 2 below for sound impressions & pairings.