With a wealth of globally patented technology, Questyle Audio are a company dedicated to the design and manufacture of high-quality
...
The Questyle CMA800R is a single-ended current mode solid-state desktop amplifier with monoblock compatibility. It is priced at $1,499. Disclaimer:
...
The Cowon Plenue D3 is a 3rd generation micro-portable DAP featuring a dual CS43131 DAC and up to 45 hours
...
The Etymotic ER2SE is a special Studio Edition single driver universal IEM specifically tuned for referencing and studio monitoring. It
...
The Yinyoo HQ8 is an 8 balanced driver universal monitor with a semi-custom resin body design from YooAudio. It is
...
The Final B Series of universal monitors is a brand new range of single BA and hybrid designs. There are
...
The Final Audio E4000 & E5000 are the company's top of the line single dynamic driver detachable cable universal monitors
...
The Erzetich Mania headphones are full-sized open-back dynamic driver designs surrounded by hand-crafted Linden wood enclosures priced at €1199. Disclaimer:
...
The Hifiman Sundara is the next generation of mid-fi priced full-sized open-back planar headphones from Dr. Fang Bian. Priced at
...
The Advanced Alpha is a brand new planar magnetic headphone from a company previously known for bang for buck earphones.
...
Part 2 of the CanJam Singapore 2018 report is all about headphones, DAPs and some of the people whom I
...
The Acoustic Research AR-M2 is a new Hi-Res Android-based digital media player with a UK price of £899 or $999
...
An LCD screen. It is perhaps inevitable that the one distinctive "lack of feature" on one of my favorite budget
...
Time and time again, DUNU have captivated audiences with their fearless commitment to innovation, sonics and customer value. Established in
...
In what has now become a traditional close to the Headfonics year we bring you what we consider to be
...
Modules for the FiiO X7 DAP are now coming thick and fast with the public launch now of the AM5
...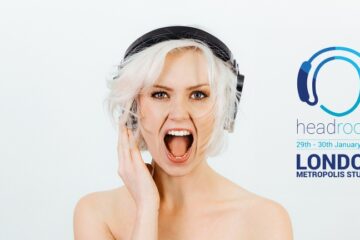 London's headroom show, which offers music lovers the chance to try the largest range of demonstrable headphones in the UK,
...
"You are going to need a bigger amp". Now looking around at my loveable Mjolnir and Hifiman EF6 SS amps
...
The Bakoon HPA-01M is a new current-mode designed dual output portable analog amplifier. It is priced at $1295. Disclaimer: The
...