Final Thoughts
I've never heard an IEM this spacious before, but let's try not to take this as if these IEMs are cosmic deities.  They are very good, but I am hard pressed to say they are the best ever.  These IEMs shattered and severely outclassed my JH16 and my Merlin customs in stereo imaging, as well as naturalness and realism, but both of those customs have superior treble clarity and luster, both offered more of a musical appeal to the top end.  With that in mind, both of those customs are much more fatiguing and harder to listen to than even the R2A for extended periods of time.  I consider the Flare IEMs natural and smooth, but those customs in the higher tier tend to have more treble than these and in turn the treble tends to be more enjoyable, maybe even more accurate in terms of quantity.
It is important to note again the aim of these IEMs was that they would offer a non-fatiguing experience, so I really can't judge them negatively for not having a bit more treble.  I am not fond their natural treble, I prefer something a little brighter but not at the cost of overpowering the mids.  Their bass quality rivals my Fostex TH600 full size, but does not exceed it.  It definitely exceeds my Sony Z7's clarity and similar headphones in that tier though. In my previous top of the line review that compared a lot of flagship headphones against each other, going back to revisit some of those headphones resulted in one of my lot mirroring the sound signature of the R2A near perfectly…that headphone was the MrSpeakers Alpha Dog: a Planar Magnetic modification of the Fostex T50RP and a headphone I've felt to perform on the $999 full size level.  The R2A is almost identical in setup and clarity, tone and texture, but with a PRAT similar to the Koss ESP950.  If you loved the Alpha Dog and want a portable version…the R2A is for you.
Price aside, both IEMs are fantastic and there really are no negative faults.  Both dish out exceptional bass quality, one of them is musical and exaggerate and the other is smoother, more accurate to the track.  Their midranges are lush, solid and entered Summit level realism and solidity and their treble experiences are a bit relaxed, have almost no sibilance at all and offer a natural appeal in tonal flavor.  I am no longer interested in mid-fi custom IEMs like my Clear Tunes CT-300 and Livewires.  Both of those customs don't even remotely compare in any way to the R2A and R2Pro yet are roughly the same price.  Expect clarity that is on the upper end of mid-fi full size headphones and even besting some higher end customs in some ways.  Great job Flare Audio!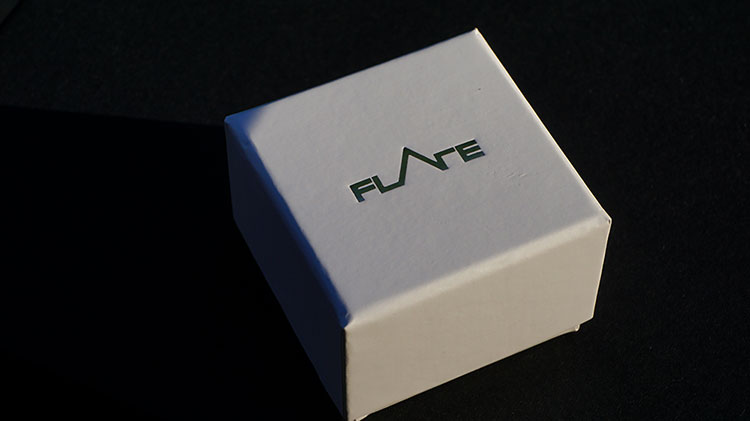 Price: R2A – £175
Price: R2Pro – £400
Links: http://www.flareaudio.com/
 Technical Specifications
DESIGN
Sealed and pressure balanced
DRIVERS
5mm dynamic driver with neodymium magnet
IMPEDENCE
16 Ω
ENCLOSURE DIM
12mm length, 7mm diameter
EAR TIP DIM
(Comply Isolation Plus Tx200 Medium) 10.5mm length x 12mm diameter
WEIGHT
9g (2 x R2 units plus cable and jack)
MATERIALS
R2A aerospace aluminium 6082: R2S stainless steel 303: R2PRO titanium grade 5
CONNECTOR
3.5mm gold mini jack
CABLE
1.2m TPE anti-twist cable