Synergy
IEM Pairings
With IEMs, there was never a lack of power. Most worked best and required the gain level to be on the low setting. I tried some single-driver dynamic models first like the Meze Audio Rai Solo and went upscale with the Hifiman Svanar. Both performed honorably.
Shanling can tune their gear with what I call a safe tuning that will not sound rushed or too compressed. The high-frequency response seems. So if you have a bright-sounding pair like the FiiO FH5s or the Tin HiFi T5, the M1s will tame them considerably and veer them towards a warmer character.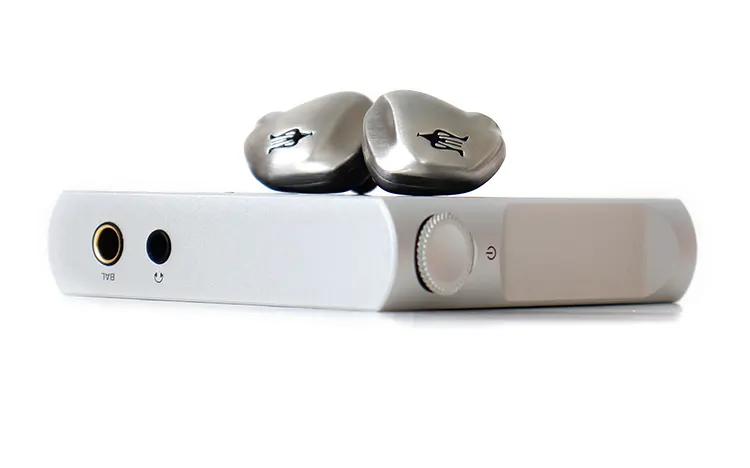 Power
Shanling doesn't list any specifications to indicate the M1s' capability of driving current demanding headphones besides wattage but I can drive more efficient full-sized planars with the M1s and particularly on the 4.4mm balanced output connection.
There are limits though. I picked up my Arya 2nd edition, a balanced 4.4mm cable, and was surprised at how much bass I could produce with this combo. However, there was some cracking up at very loud levels which seems that the maximum power output was running out.
Wireless Performance
Bluetooth
The M1s does Bluetooth in a number of ways. For example, if you tap it into a PC, it can transmit whatever you're playing on the PC or from the internal player to some TWS buds but you could also transmit a signal to it and playback that transmission by tapping into one of the two available headphone jacks.
My only gripe is that the M1s is only a 5.0 BT capable radio but it beats out my other separate desktop BT device in a few areas and mostly because the settings are more visible. I'm going to keep that piece of equipment anonymous but it's a dedicated desktop 5.0 BT receiver and transmitter.
As far as Bluetooth codecs, if the M1s is used as a Bluetooth receiver it does LDAC, AAC, and SBC exclusively in that manner. But when you transmit from the M1s, the excluded aptX and all their variants are available including LL and HD variants.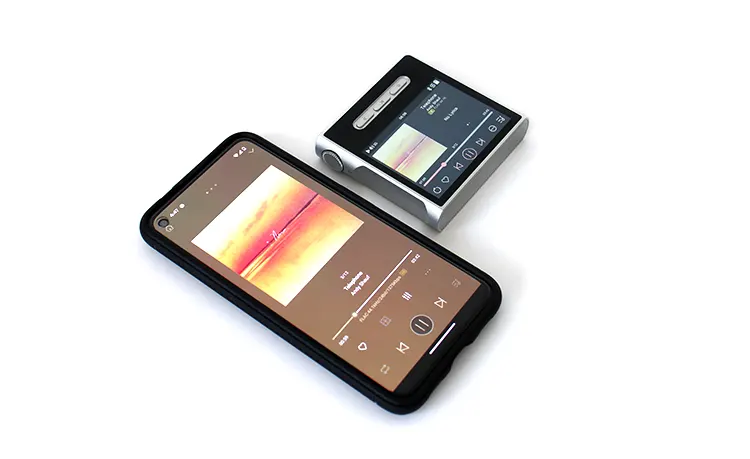 Synclink
If you download the Eddict Player and install it on your Android phone, then you can use the Synclink feature to access the SD card folders within the M1s from your mobile device and vice versa.
The Synclink feature works over Bluetooth and it functions with up to an LDAC level codec plus others like aptX and AAC but I do recommend you stick to LDAC if you can because the sound quality is best on that codec.
There's a good tutorial on the internet on how to implement and fully use this feature. Once you set it up it's a blessing. It beats having a device like a dongle hanging from the USB port for improved fidelity.
It also beats out a Bluetooth receiver in sheer convenience. So this is another feature that adds value to the M1s and the features are starting to add up.
WiFi
There's an additional way to connect the M1s wirelessly and that's through WiFi. One of the features this connectivity is useful for is to directly upgrade the firmware. You can also download the firmware file and install it through the system menu.
The WiFi connectivity gives the M1s DLNA and AirPlay capability. It also gives you the capability of accessing a NAS if you have one. It won't play your video files but it will work with all your music files just fine.
Wireless Connectivity
The Shanling M1s did replace one of my desktop components. I use a device to transmit and receive Bluetooth separately to and from my PC since the built-in BT on my AM4 motherboard only transmits SBC and I surely wanted LDAC transmission capability.
The WiFi of course is more stable and reaches longer distances plus it can go through walls. Bluetooth on the other hand cannot which is normal. However, I liked the fact that it can receive an LDAC-level BT transmission across my house with no issues as long as I stayed within the visible range.
The M1s beats most in that respect since most BT devices I own tend to lose range on LDAC compared to a lower-grade codec. Most get up to 20 feet or less but I went past 40 feet with the M1s.
One thing I noted was that if you go out of range the Eddict player will simply pause your music. All you have to do is unpause and continue where you left off.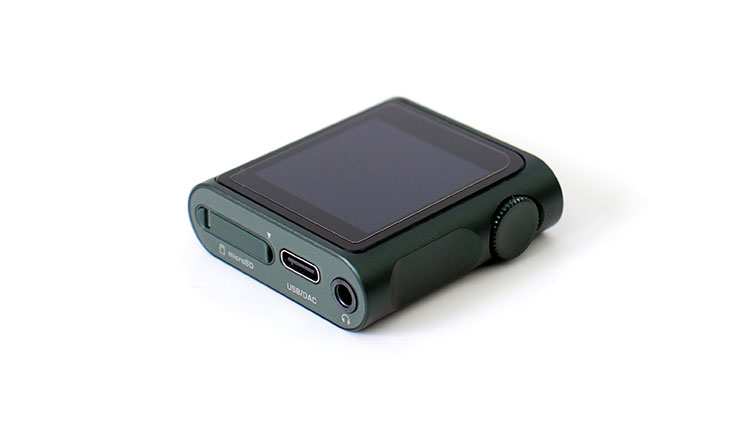 Select Comparisons
Shanling M0 Pro
$129.00
Technical
The M0 Pro is what I would consider the small brother to the M1s since they have many similarities like the same construction, volume knob, and a similar OS. It also works with Shanlings Synclink software with all the features active and ready to go.
The hardware is certainly different. The M0 Pro uses dual ES9219C chips instead of a single flagship and an additional pair of amplifier chips which gives the M1s a slight headphone jack power output advantage.
Both models use the Ingenic chip but the M1s step it up to an X2000 versus the M0 Pro's X1000. There is a noticeable difference in performance. But it's only noticeable if you use the touch screen a lot. When you wirelessly transmit to the M0 Pro that won't matter much.
Design
If you want a small device then the M0 Pro will suit you fine since it has similar features. Aesthetically they're both similar. They both use the same volume knob and their difference is in their size.
The screen should have been much larger on the M1s but due to the button placement, the screen size doesn't cover the entire front and was reduced to accommodate those buttons. However, it's still larger than the M0 Pro's screen.
Both models have similar connectivity and while the M0 Pro doesn't have a 4.4mm connection onboard, you could separately purchase an adapter from Shanling that will somehow convert the 3.5mm SE connector into a 4.4mm balanced. The con is that it's a separate purchase which adds some cost if you want to go balanced.
Performance
There's not much of a difference sonically except for a small margin of soundstage size increase and a small gain in power output on the M1s.
Both models have a similar tonality and sonic performance but the M1s has an edge over the M0 Pro by around 10%, perhaps. All the codecs and compatible digital formats seem to be similar as well and the only major feature you'll miss out on with the M0 Pro is the WiFi connectivity.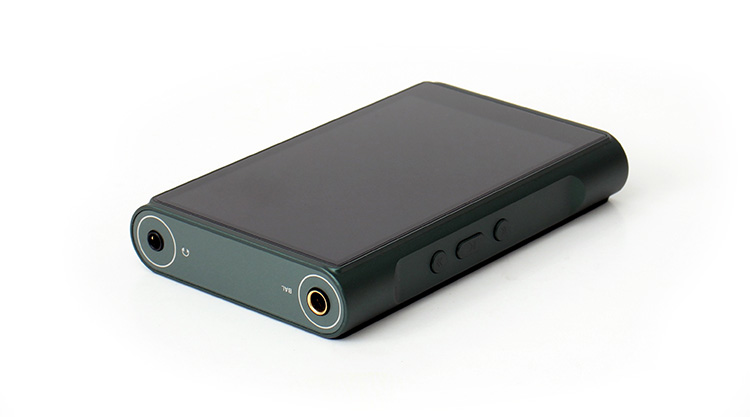 Shanling M3 Ultra
$479.00
Technical
If your budget can afford to upgrade then in the same likeness there's the M3 Ultra which gains a full Android system and some raw grunt far as power output and performance.
Speaking of the Android system, the Shanling M3 Ultra runs on version 10 and that's fine. I'm certain apps will not become obsolete anytime soon but I did feel it should have a newer version since the currently running version is Android 13.
Design
Both these models have the same construction and similar body styles and they also share the same volume control knob. This knob raises the volume slowly and it seems to have many steps and that's good for finite control.
Connectivity is the same here. You get bidirectional Bluetooth, WiFi, and the two onboard 3.5mm SE and 4.4mm balanced headphone connections. You also get the same storage capability far as micro SD card capacity at 2 GB each.
Performance
As you scale up the Shanling DAP line you'll gain better dynamic range and more power of course but what's most important is that you gain a fully functional mobile device minus the phone section. In other words, you gain access to a wider range of audio playback apps.
There's an upscale in output performance which is not very high but noticeable. It's mostly noticed when you use full-sized headphones. This is attributed to the extra amount of power available on the M3 Ultra.
You don't get breakups at higher volume levels. Plus there's a better sense of space since it tends to widen alongside an extra amount of punch and bass precision.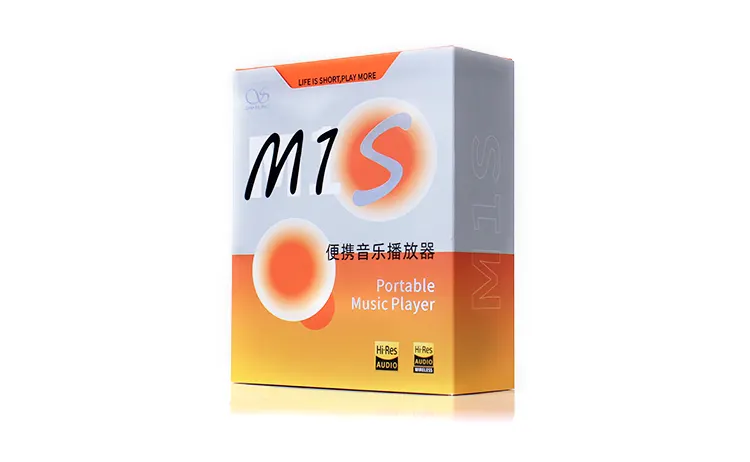 Our Verdict
The Shanling M1s ticks many boxes and is a device that market-wise is aimed at those buyers who want a DAP but lack a tall enough budget to buy a full-blown model. Or perhaps you just don't want to end up with a microdevice either and want a higher level of versatility.
Perhaps you're recent in this hobby and are somewhat unsure of what kind of components to buy and where to start. The Shanling M1s has so many features and functions that it can technically replace several components and at the same time demonstrate what separate components can do for you.
The Shanling M1s has bidirectional Bluetooth, WiFi, and can act as a separate DAC or a DAC amplifier, and has a well-earned dual Hi-RES as a bonus. The Shanling M1s does many things well for a small commitment on your part and is certainly a worthy investment that offers a plethora of features and options.
Shanling M1S Technical Specifications
Dimensions: 72 x 69 x 16 mm
Weight: 106g
Screen: 2.8 inches 640 x 480 touch screen
DAC: ESS ES9038Q2M
Digital Filters: 7
Amplifier: 2x Ricore RT6863
Battery Life: 14.5h SE / 1.5h BAL / 26H Bluetooth
Battery Capacity: 2100mAh
Memory: Micro SD card slot of up to 2TB
Output: 3.5mm SE and 4.4mm BAL
Bluetooth: 5.0
BT Transmitter: LDAC, aptX HD, aptX, AAC, SBC
BT receiver: LDAC, AAC, SBC
Wi-Fi Support: AirPlay, DLNA, OTA updates
Hi-Res Support: up to 32/768, DSD512 and MQA
USB DAC: up to 32/384 and DSD256
Music Formats: ISO, DXD, APE, FLAC, WAV, AIFF, AIF, DTS, MP3, WMA, AAC, OGG, ALAC, OPUS, MQA ( ISO DST not supported)
3.5mm Single-Ended Output
Output Power: 144mW @ 32Ω
Frequency Response: 20Hz to 40kHz (-0.5db)
THD+N: 0.0007% @ 32Ω (A-weighted @ 0.5V)
Dynamic Range: 123db @32 Ω (A-weighted)
Channel separation: 76db @32 Ω
SN Ratio: 116db @ 32 Ω
Noise Floor: 116db (A-weighted)
Output Impedance: 0.4Ω
4.4mm Balanced Output
Output Power: 245mW @ 32Ω
Frequency Response: 20Hz to 40kHz (-0.5db)
THD+N: 0.0008% @ 32Ω (A-weighted @ 1V)
Dynamic Range: 123db @32 Ω (A-weighted)
Channel separation: 108db @32 Ω
SN Ratio: 118db @ 32 Ω
Noise Floor: 110db (A-weighted)
Output Impedance: 0.8Ω