This is a review of the MOONDROP Dawn Pro, which is a 2nd generation dual CS43131-equipped dongle DAC with 120mW of output power. It is priced at $49.99
Disclaimer: This sample was sent to us in exchange for our honest opinion. Headfonics is an independent website with no affiliate links or status. We thank MOONDROP and Shenzhen Audio for their support.
Click here to read more about MOONDROP products we have previously featured on Headfonics.
Note, that this article follows our current scoring guidelines which you can read here in more detail.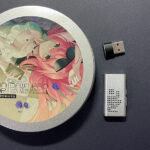 MOONDROP Dawn Pro Review
I honestly did not know what to expect with a portable DAC dongle priced at $49.99. However, I was blown away by the Moondrop Dawn Pro. It offers an affordable option for improving the clarity and soundstage of smartphone and iOS device's audio output.
Pros
Plenty of headroom for IEMs
Impressive clarity in the performance
Cons
Grills in the housing can catch dust
Could benefit from a gain switch
Moondrop is a big house brand that's been faithfully releasing products for all budgets. Just recently it released the MOONRIVER 2: Ti which made waves in the Audiophile community. We now have a budget portable DAC in our hands, the Moondrop Dawn Pro.
Coming from the previous Moondrop Dawn, the Dawn Pro sure is a total revamp, with no silhouette aside from the same affordable price tag. It is aesthetically sound, a drastic improvement from the previous iteration.
At first glance, it is surprising that it is only priced at $49.99 compared to how it looks! With Moondrop creating a portable DAC with the lowest price tag yet, I'm sure audiophiles are eager to see how this Moondrop Dawn Pro performs.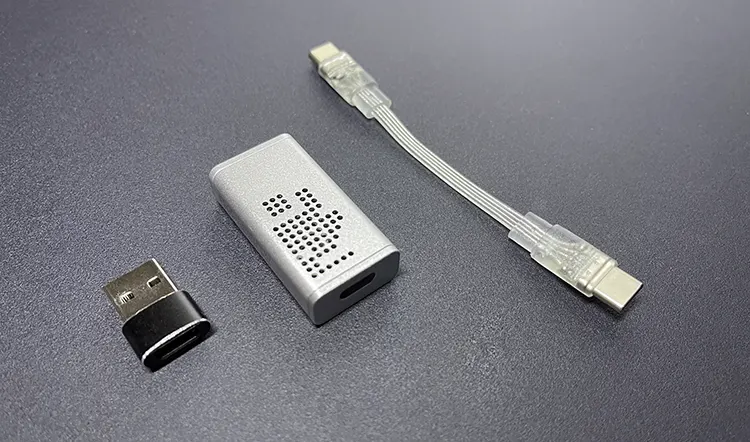 Tech Highlights
The Moondrop Dawn Pro is a portable USB DAC and headphone amplifier designed for mobile use, but it is also compatible with computers, smartphones, and laptops.
Inside is a dual flagship CS43131 DAC from Cirrus Logic that supports decoding of PCM at up to 32bit / 384 kHz and native DSD up to DSD256 with provision also for 1BIT at DSD512, (via USB DAC only and not OTG).
It uses a 'HiFi-class' USB digital interface chip that has three independent power supply chips ensuring a high-efficiency and high-performance audio circuit architecture.
The Dawn Pro is capable of going balanced or single-ended with provision for analog 4.4mm and 3.5mm at up to a maximum of 120mW of output power on a 32Ω load.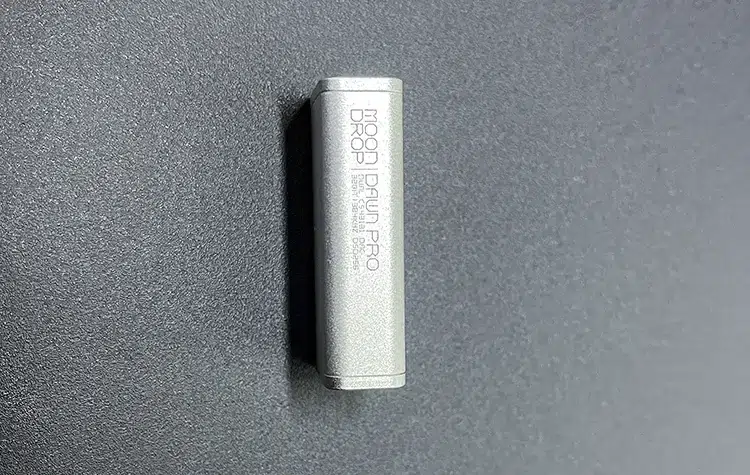 Design
The design is completely different from the previous Dawn dongle. The Dawn Pro has a sleek rectangular silver case housed in a small form factor that makes it easy on the eyes.
The feel of the case is exquisite. The Dawn Pro has a solid build with its brushed aluminum finish. It's encased in an aluminum alloy housing with diversion and heat-dissipation design kept in mind.
Another thing to love is the detachable cables on the output side. The previous Dawn has a fixed output so this is a welcome improvement on the Dawn Pro. Detachable cables mean I can use both the Dawn Pro on Android and iPhone devices.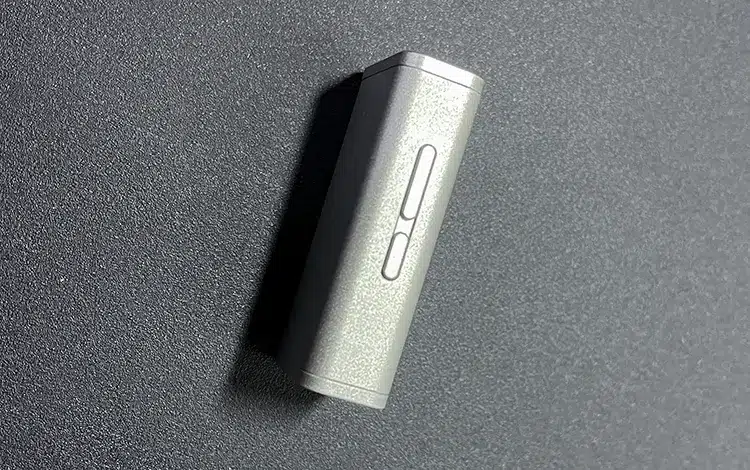 I/O and Controls
A USB-C female port can be found on the input port while a 4.4mm balanced and 3.5mm SE is on the other end. A USB-C to USB-C and a USB-A adapter are included in the package.
Volume buttons can be seen on the side, where Moondrop are offering up to 100 steps for its DAC volume control. The buttons' length is different – with the longer one indicating (+).
Packaging & Accessories
The packaging is very similar to the original Dawn with minimal packaging in a circular tin metal case with a minimal label slapped on the lid.
The tin case is bigger than the device itself, so a mesh holder keeps everything in place. Aside from the device itself, inside the package is a USB-Type-C to USB-A adapter, a warranty card, and a manual.
Sound Impressions
Summary
The Moondrop Dawn Pro is a portable DAC with a natural-sounding audio quality, offering a clean and rich timbre.
Despite its compact size and low price point, it pleasantly surprises and exceeds expectations with its ability to extend well in both low and high frequencies. It has very little coloration, showcasing the IEM's natural charm while expanding its soundstage and imaging.
Lower frequencies are delivered with a precise and good impact, giving a dynamic quality rather than sounding flat. The midrange is clear and articulate, with excellent vocal retrieval. Furthermore, the highs are extended well with a good sense of brilliance in them.
Coloration
There is no noticeable coloration with the Dawn Pro. It is very neutral even in diverse genres. The Dawn Pro does well in diverse IEMs- especially with sensitive IEMs such as the Campfire Solaris.
Instruments are accurately projected with a lush and articulate quality. With wind instruments, textures are vivid and easily distinguishable. String instruments come across as naturally full-bodied.
Vocals are also exceptionally natural and resonant. Male and female vocal textures and techniques are properly captured making the track more appreciated.
The upper frequencies are extended well, offering a substantial weight. Cymbals and acoustic guitars have a great level of presence, contributing an additional layer of detail and ensuring a well-rounded and comprehensive frequency spectrum.
Staging
Judging purely from a technical perspective, I was quite surprised with the soundstage performance given that the Dawn Pro is a sub-$50 dongle-DAC.
The soundstage and dynamics are above and beyond its price point. There is a good level of separation between vocals and instrumentals. This tiny dongle DAC brings music to life providing an enjoyable listening experience.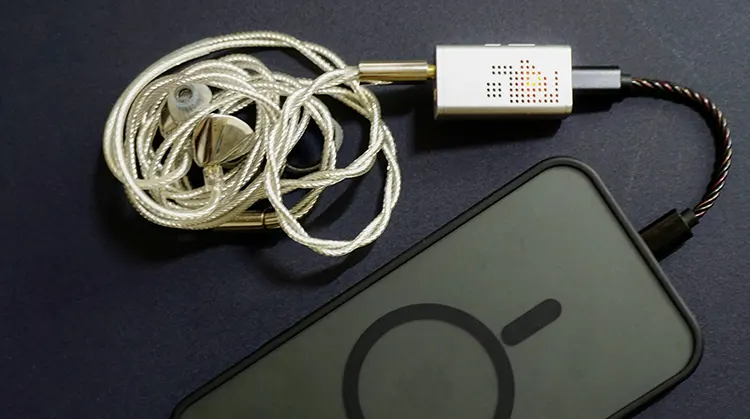 Synergy
Power
With the current Moondrop Dawn Pro's architecture, the 4.4mm balanced is capable of delivering 4Vrms or up to 120mW, while the 3.5mm SE has a peak rating of 2Vrms. I don't usually carry power-hungry IEMS and HPs, so I was able to use the Dawn Pro rather conservatively.
It does have a very low SNR so it can easily handle sensitive IEMS such as the Campfire Audio Solaris. It was pitch dark when connected. There was no problem with its volume floor as it outputs a large range of sound amplitude, giving more control over the loudness of the sound.
Pairings
The Dawn Pro is easy to pair since there is not much colorization. It does give a rich overall timbre, enhancing the IEM's natural profile.
I find the Moondrop KATO to be a good match as it further enriches the IEM's sound profile. Bass are punchier and the midrange timbre is further enhanced. This pairing makes a very good low-footprint travel companion.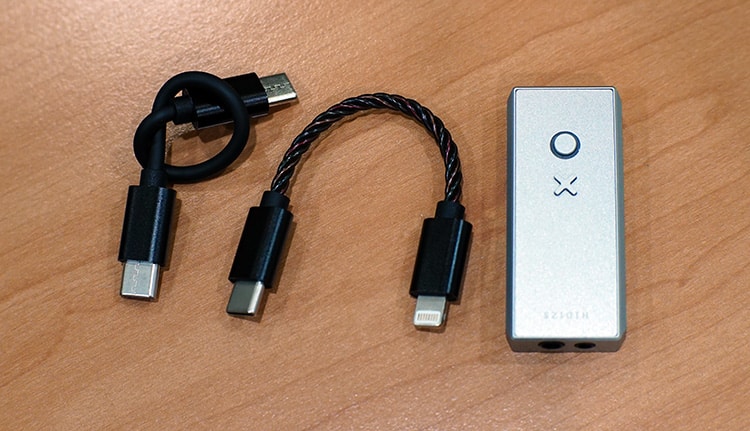 Select Comparisons
Hidizs XO
Technical
The Moondrop Dawn Pro and the Hidizs XO have different DAC chips inside. The Dawn Pro has a dual Cirrus CS43131 chip while the XO has a dual ESS Sabre ES9219C. Although both DACs support decoding capabilities of up to 32-bit/384kHz PCM and DSD256, only the XO has MQA support (up to 16x).
Both also have different outputs. The Dawn Pro has a balanced 4.4mm balanced + 3.5mm output while the XO has a 3.5mm SE and a 2.5mm Balanced. The XO can give more power with the balanced side, with 195mW+195m compared to Dawn Pro's 120mW, which are both evaluated @ 32Ω.
Design
Both the XO and Moondrop Dawn Pro are in a more conventional Dongle-DAC type with a unit + cable form. Both look very durable with their metal casing and lightweight design. Using them in action, I find both are tough to break and can take a beating.
Performance
In general, these two share a striking similarity when it comes to their sound characteristics despite the difference in chipsets.
They both offer tight bass and extended high frequencies, presenting audio with a natural quality and minimal coloration. It's noteworthy that they punch above their weight class in terms of performance and are competitively priced, especially with the Moondrop Dawn Pro.
Regarding the lower frequencies, both deliver a satisfying amount of impact without venturing into 'boomy' territory, contributing to a full bass experience. They exhibit a dynamic sound, although occasionally lacking a bit in body.
The midrange for both is clean and natural, allowing vocals to be rendered with enough articulation to discern texture and technique. Nevertheless, the XO's midrange boasts a lusher timbre, unveiling more intricate details when listening attentively.
With the XO, vocals come across as brighter, richer, and exceptionally well-executed. The Dawn, while not lagging far behind, occasionally falls slightly short of the XO's midrange quality.
The Dawn Pro is a cleaner and it offers a wider soundstage between the two. The Dawn Pro also is more power efficient as it requires less volume from the source to display similar loudness of volume.
In terms of imaging and soundstage, both perform reasonably well considering their price range. However, the XO excels in both aspects, offering well-constructed imaging and a broader soundstage. The depth and height in the soundstage are similar for both devices.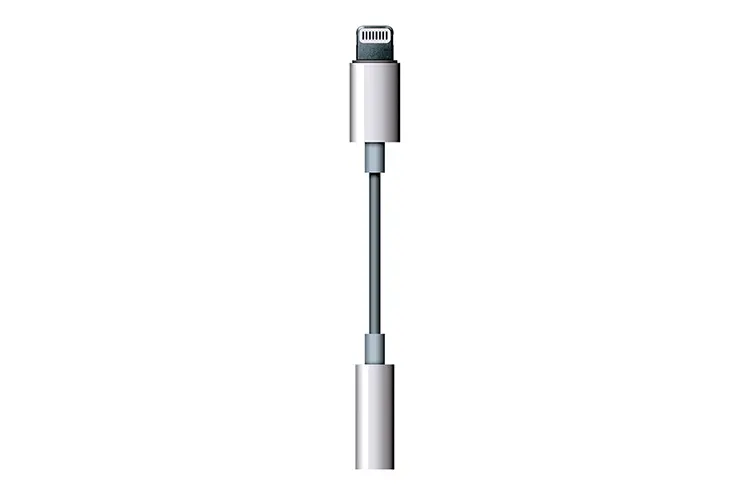 Apple Dongle
Technical
The Apple Lightning Adapter has the Apple C101 DAC chip inside while the Dawn Pro has a dual Cirrus Logic CS43131 chip.
The difference in chips offers different capabilities. The Apple Dongle only has a PCM Decoding Capability of 24bit/48Hz while the Dawn Pro has a 32bit/384kHz PCM decoding capability, along with DSD support native up to 256.
The headphone output on the Apple Dongle is 3.5mm single-ended while the Dawn is a 3.5mm SE + 4.4mm balanced. The Apple dongle can only give off 16mW at 30Ω loads while the Dawn offers a much higher power output at 120mW at 32Ω loads.
Design
The Apple dongle is more compact compared to the Dawn Pro. It is less than half the size and lighter in weight. To be more elaborate, the Apple dongle can slip into a small IEM case like the one found in the Aria, while the Dawn Pro can't.
In terms of build, both seem to be durable. Although the Apple Dongle is made of plastic, since it's too small, it's tough to break or cause any problem with the cable. The Dawn Pro is also built to last with its aluminum shell.
The Apple Dongle, of course, directly connects via a Lighting Port while the Dawn Pro needs a USB-C to Lightning cable to connect to iPhones.
Performance
The bass has more lift and a deeper rumble in the Dawn Pro than the Apple Dongle, particularly in the sub-bass region.
The midrange on the Apple Dongle is more elevated, however, the Dawn Pro sounded a lot more transparent and cleaner. When listening carefully, there is some grainy texture with the Apple Dongle.
Treble extension is also higher on the Dawn Pro. Higher frequencies are heard well, where it is rather cut off in the Apple Dongle. The highs are also more crips on the Dawn. Guitar strings sound rounded with the Apple Dongle, whereas natural strums and plucks are heard with the Dawn.
The Apple Dongle and Dawn Pro are capable of matching with sensitive IEMs like the Campfire Solaris.
Also, there is a massive improvement in the overall sound dynamics and staging when using the Dawn Pro compared to the classic Apple Dongle. While the Apple Dongle by itself was impressive, it felt flat and cramped when the Moondrop Dawn Pro dongle was added to the mix.
Moondrop Dawn
Technical
The Moondrop Dawn and the Dawn Pro have the same DAC chips inside- a dual CS43131. Both DACs support decoding capabilities of up to 32-bit/384kHz PCM and DSD256.
Both have different outputs. The Dawn has only 1, a balanced 4.4mm output, while the Dawn Pro has 2 which includes a 3.5mm SE and a 4.4mm Balanced.
The Dawn Pro can give less power with the balanced side, with 120mW compared to Dawn's 230mW, which are both evaluated @ 32 ohms.
The main difference between the two is the variable volume range, with the Dawn Pro giving more control in output power which makes it useable for sensitive IEMs.
Design
The design is very different between the two. If I didn't know they possess the same name, I wouldn't know that it's the other is the Pro version. The Dawn is cylindrical in shape with a fixed cable attached to a USB-C termination. It also has no physical buttons, just an LED light in the body.
The Dawn Pro is rectangular in shape with volume control buttons, allowing smooth volume adjustments. It also has a detachable cable design, which for me is good for durability as well as preference when using it for Android and iOS devices.
Performance
With the same chipset inside, I was expecting the exact performance. However, the Moondrop exceeds my expectations with the improvements in terms of soundstage and clarity output of the Dawn Pro.
Despite its lower SRP, it's really the better product between the two. The soundstage is amazing for the price range, competing with higher-priced portable DACs in the market. Clarity is also exceptional with an overall good dynamic across all frequencies – like the Dawn.
The main advantage is the low noise ratio which is evident the longer you listen. Moondrop has improved the usability of the Dawn Pro while retaining the same chipset.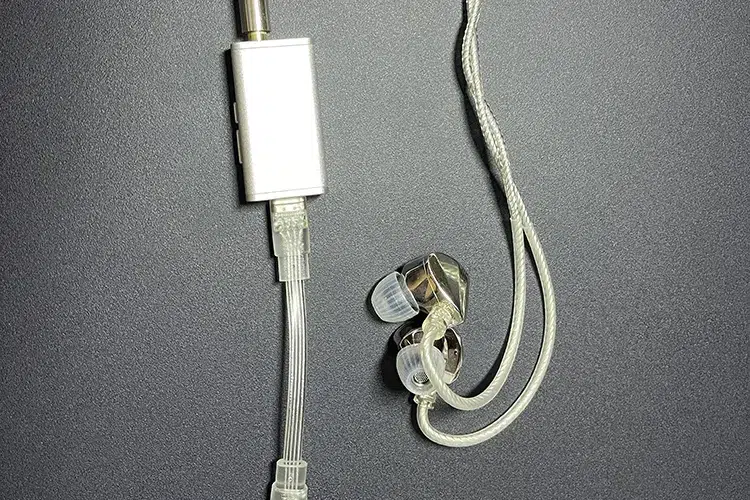 Our Verdict
A portable DAC at $49.99, I honestly don't know what to expect. However, I was blown away by Moondrop's implementation of the Dawn Pro, which offers an affordable option for improving the clarity and soundstage of phone devices.
Moondrop also improved the usability of the Dawn Pro by including volume buttons and detachable cables. One might think these are minimal improvements, but they sure increase the usability of the device by a mile.
The Moondrop Dawn Pro is a bang-for-the-buck portable DAC, easily recommendable as either a main portable DAC or as a backup.
Moondrop Dawn Pro Technical Specifications
Weight: 13g
Size: 42mm * 22.45mm * 12.39mm
Headphone Connector: 3.5 Single-ended, 4.4mm Balanced.
Frequency Response: 5Hz – 82kHz (±1dB)
Background Noise:
4mm: 1.3μV (AES17 20kHz)
5mm: 1.5μV (AES17 20kHz)
SNR:
4mm: 131dB (A-wt)
5mm: 123dB (A-wt)
Dynamic Range: 4 4mm: 132dB (A-wt)
Line Output:
4mm: 4Vrms
5mm: 2Vrms
THD+N: 0.00014% (AES17 20kHz, no load)