In this review, we listen to the Lotoo PAW 6000 which is the company's latest reference class digital audio player and the smaller sibling to the flagship PAW Gold Touch DAP. It is currently priced at $1200.
Disclaimer: This is a sample in exchange for our honest opinion in this review. Headfonics is an independent website with no affiliate links or partnerships. We thank the team at Lotoo and Musicteck for this opportunity.
To read more about Lotoo products used on Headfonics click here.
Note, this article follows our new scoring guidelines for 2020 which you can read up on here.
Lotoo PAW 6000 Review
I am really impressed by how much of the flagship Lotoo was able to retain inside the more affordable PAW 6000. This is nothing like the older PAW Gold/PAW 5000 product pairing. The gap between the Touch and the PAW 6000 is much closer than those two and you can expect an excellent level of audio quality out of the box for those who like neutral or reference tuning.
We reviewed the Lotoo PAW Gold Touch flagship DAP earlier this year and I felt it was just brilliant in so many key areas and a wonderful referencing tool. You will probably notice I mention it in pretty much every IEM review we have done in the last year.
However, it is bloody expensive, no two ways about it. For most of us, it is beyond affordable and quite a chunk of the DAP market has been 'stolen' by the likes of the Cayin N6ii, iBasso DX220, and the R6 Pro from HiBy. These are much more obtainable so to speak.
Well, looks like Lotoo is taking a leaf out of their PAW 5000 gameplay book and coming out with a more competitively priced smaller sibling to the PAW Touch called the PAW 6000. Priced at an SRP of $1200, Lotoo promises almost every feature you can get from their flagship player, a relatively similar sound, and a high-end aesthetic.
Tech Inside
DAC & Amp
The DAC inside the PAW 6000 is now a single AKM AK4493EQ as opposed to the higher AKM 4497EQ used in the PAW Gold Touch and Cayin's A01 motherboard for the N6ii. This is the same DAC chipset used by FiiO in their M11, except FiiO has a dual chipset implementation.
Decoding is competitive at up to DSD256 and PCM384kHz 32BIT. This places it on par with the N6ii but slightly behind the DX220 with the loss of native DSD512 decoding.
Be careful reading too much into that because not all implementations are the same. Combined with the amping output the PAW 6000 is delivering much better SNR numbers compared to the M11 by up to 3dB to 4dB. Sadly, I cannot do a like for like on the THD+N numbers as FiiO's are weighted with a 32Ω load and Lotoo delivers numbers without any load.
SNR also seems to be about 3-4dB higher than the A01 from Cayin (N6ii) but roughly the same for balanced. The dynamic range on both the N6ii and PAW 6000 has a weighted rating so we can compare those also and here the PAW 6000 seems to also have an edge with 4dB more range unbalanced 3dB balanced (A-weighted).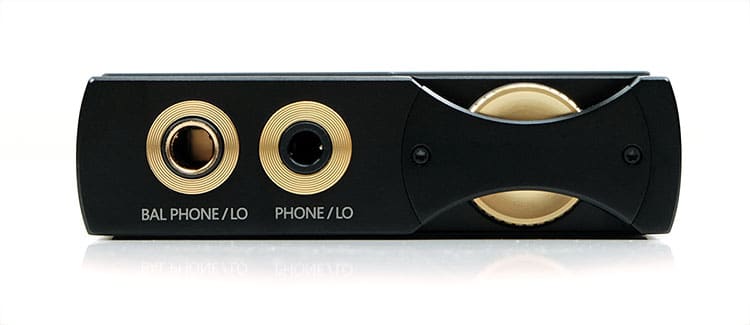 Power
Just as they did with the PAW Gold Touch, Lotoo decided not to differentiate the amp stage output from either their balanced or unbalanced outputs. Both outputs are rated at 300mW into a 32Ω load which is better than some of the competition for unbalanced but a tad on the weak side for balanced.
Now the PAW 6000 OPA1622 amp stage is drawn from the PAW Touch but in the Touch, this was a dedicated balanced amp circuit with an LME49600 being used for the 3.5mm output. The Touch output was 0.5W into 32Ω so Lotoo is basically splitting the OPA1622 between the balanced and unbalanced on the PAW 6000.
The key feature really for the PAW Gold 6000 amp stage seems to be those noise numbers and the pitch is definitely on "quiet" for sensitive IEMs.
Battery
This is what I was looking for, longer battery life than the PAW Touch. Not that the Touch battery life is that bad at 10 hours for a flagship. However, given the weighty 5500mAh battery inside I really wanted it to be more competitive with my Sony 1Z and the mid-fi players such as the HiBy R5 for travel purposes.
The PAW 6000 seems to do that with an 'on-paper' spec of 15-16 hours from a smaller, (and lighter) 5300mAh battery. I am presuming that this is an unbalanced rating but if so then it's a tiny bit longer than the N6ii, (1-2 hours) and definitely a better performance rating compared to the DX220, (5-6 hours).
Bluetooth
No change here from the PAW Gold Touch with BT4.1 and bi-directional support. Of course, plenty of DAPs are using 4.2 and even 5.0 sub-$500 so it is not exactly competitive. However, I was quite pleased with the PAW Gold Touch's reliability and performance and you do get aptX up to LDAC capability so the PAW 6000 is very competitive.
Unboxing & Accessories
The PAW 600 packaging is larger than most and a little more subdued compared to the very gold-colored PAW Touch packaging.
The actual box is inside a wrap with the branding decals and product data on the outside. Inside the PAW 600 is very well protected on a top-shelf contoured foam layer. Peel away that top layer and underneath you get the following accessories:
Leather case
USB-C to USB-A 1m cable
2 screen protectors
Manual & Warranty card
Lotoo makes excellent leather cases by the way. The PAW Touch one was so perfect a fit I had some initial issues getting it off. I have no such issues with this new black leather case and it still fits perfectly.
It has some stiffened joints and seams so it is not a soft mushy mess of a case with gaps either. Everything about this case measures and feels perfect.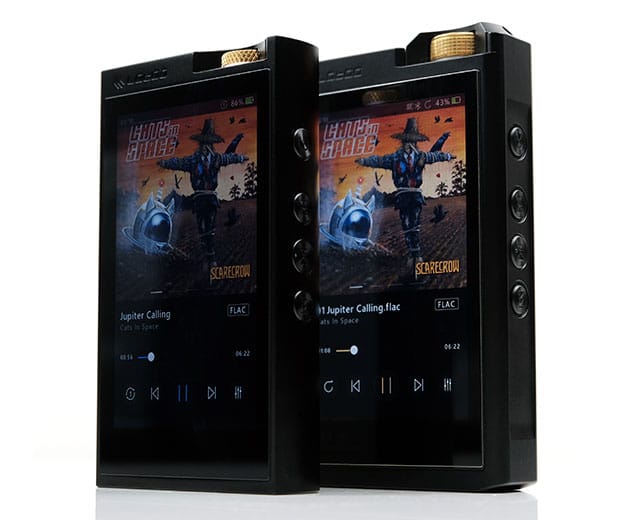 Design
The PAW 6000 design is unmistakably Lotoo with a heavy PAW Touch influence. It is, however, much lighter and smaller at 228g compared to 311g.
Lotoo has retained a lot of key design features from the PAW Gold Touch including the 3.77″ 400 x 800 IPS capacitive touch LCD panel. So, apart from the size and the reduced elevation of the rotary volume dial you could easily mistake one for the other from afar. Closer up though you can spot the nuanced differences.
It has that same beautifully crafted aircraft-grade aluminum alloy chassis but slightly simpler production lines down the sides. The PAW Gold Touch has small indentations on each panel whereas the PAW 600 keeps it flush. That can save a lot of laser cutting costs at the production line.
The rotary volume dial no longer has the 24k "Apollo Sun" motif etched into the top and is slimmer with much less elevation. This allows the protection guard to run flush with the main chassis. The rear is tempered glass, (no screen protector supplied) as opposed to the aluminum rear of the PAW Touch with that small plastic area for wireless reception.
The bottom has a nice change from SD cards to microSD which I prefer. The leather case also has an opening to the rear to allow for the USB-C connection and to change cards without having to take out the PAW 6000.
The PAW Touch case has no such opening and boy does it irritate me having to take the Touch out all the time to change cards.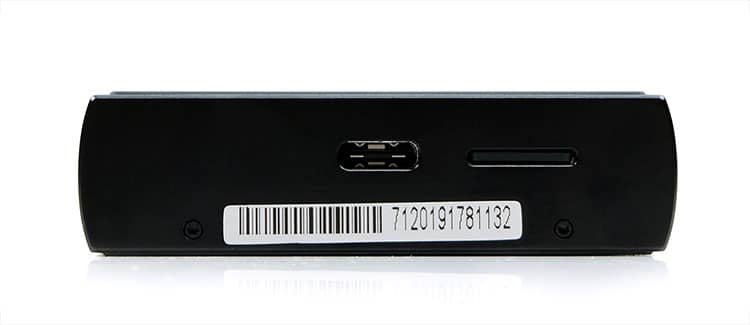 Features
We have to say to the first-time readers of Lotoo DAPs that the PAW 6000 is not an Android-powered device. There are some pros and cons to that but as a pure music player, it does have some excellent features.
This includes balanced and unbalanced analog PO and LO as well as USB-DAC and USB-OTG connectivity options. Bluetooth is set up for bi-directional support so it can act as a receiver and transmitter and send up to LDAC both ways to multiple devices. The PAW 6000 also has WiFi but much like its bigger sibling the Touch, it is only used for OTA firmware updates.
XRC is gone from the PAW 6000 and I do enjoy that feature a lot on the PAW Touch. You do, however, still have access to their excellent DSP features including PMEQ, ATE, and graphical EQ. The PAW 6000 also retains a wide range of digital filters drawn from the AKM chipset for both PCM and DSD.
There is no specific mention of the PAW 6000 not having the Analog Devices Blackfin DF7XX DSP additional processing capability but I am going to presume it does not have it with the loss of XRC.
OS Performance
Lotoo has created its own OS from the ground up and it is very fast, and super responsive actually as well as offering some complex feature sets outlined above.
As always, the OS performance is very fast from startup and there is virtually no difference between the PAW 6000 and PAW Gold Touch for boot-up times. That's around 2-3 seconds and the fastest in the market today and makes my Sony 1Z boot-up time seem like an eternity.
The Lotoo OS is neither Android nor Linux so its expandability is tricky with a lack of apps but Lotoo seems to have plenty of updates for it and they do seem to pay attention to reported bugs.
Media management, in particular, has come a long way since our initial review of the OS on the PAW Gold Touch and it is now far more user-friendly on drill-downs and tag recognition.
As with the Touch, the PAW 6000 is region-locked for languages so if you are looking for English and spot a bargain in a country such as China you will not be able to set the language to English, only Chinese. Shop abroad with caution and check before you buy it.
PAW 6000 Sound Impressions
Noise Floor
First, the noise floor. It is incredibly low with sensitive IEMs in both balanced and unbalanced. With the Campfire Audio Solaris, I could barely hear pick up any hiss with two really black backgrounds on both balanced and unbalanced.
Balanced also seems to be the better noise floor of the two from my initial impressions. Granted, dropping down to 300mW should help keep hiss in check, even on high gain. Channel balance on low volume, even with the Solaris, is also impeccable with almost no perceptible channel bias.
Tuning
Despite the changeup in DAC the PAW 6000 is surprisingly close to the flagship in terms of general audio performance. That is a very good thing indeed for those wondering to get this or the more expensive PAW Gold Touch.
At a high level, the PAW 6000 is a pure reference and what I mean by that is the coherence and overall balance are very neutral in terms of quantity and/or forwardness. This is a high-fidelity sound but with a very slight hint of warmth in the timbre so it is definitely not a bright or cold sound. Just enough for me to say it has a very accurate portrayal of instruments and vocals.
And the difference between it and the PAW Gold Touch? Right now, it is the detail in that texture and just how vivid each note sounds on the flagship player compared to the PAW 6000. For example, Haley Reinhart on Jeff Goldblum and the Mildred Snitzer Orchestra album has a bit more detail in the vocal delivery on the PAW Touch.
Little cues such as mouth formation, and little breaths on the cusp of notes have a shade more prominence and detail. On the PAW 6000, the cues are still there but just a little less detail in the texture so it is not quite as vivid sounding. Mind you, the differences can be that nuanced so again, a very good thing indeed on initial impressions.
Our Verdict
I am really impressed by how much of the flagship Lotoo was able to retain inside the more affordable PAW 6000. This is nothing like the older PAW Gold/PAW 5000 product pairing.
The gap between the Touch and the PAW 6000 is much closer than those two and you can expect an excellent level of audio quality out of the box for those who like neutral or reference tuning.
Importantly, it is different from the N6ii both in terms of sound and looks and the choices are good at this price point. It is still a pure player for me with a blazingly fast OS so Android fans you may be disappointed. For everyone else, this is an enjoyable slice of that flagship Touch sound up at a more affordable price point.
Lotoo PAW 6000 Specifications
DAC chip: AK4493EQ
Supported formats: DSD256 / PCM 768KHz
Operational amplifier: OPA1622 (both single-end and balanced)
Headphone output: 300mw / ch @ 32ohm
Battery: 5200 mAh 3.8V
Playable time: 15-16 hours
Storage: MicroSD card (theoretically supports up to 2TB)
Wireless: Implements Bluetooth4.2 and LDAC
Size: 112x65x18mm
Weight: 228g