Today's feature is a review of the HIFIMAN Svanar Wireless, which is a high-end R2R DAC ANC True Wireless System with Topology technology. It is priced at $499.
Disclaimer: This sample was sent to us in exchange for our honest opinion. Headfonics is an independent website with no affiliate links or status. We thank the team at HIFIMAN for their support.
To read more about the HIFIMAN products we have previously covered on Headfonics click here.
Note, that this post follows our latest scoring guidelines which you can read up on here.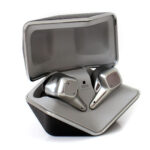 HIFIMAN Svanar Wireless
The HIFIMAN Svanar Wireless is an extremely high-performing True Wireless System, perhaps the best I have reviewed to date. It is a combination of excellent sound quality, construction quality, and ANC effectiveness that does it for me.
Performance & Features
8.5
Pros
Excellent sound quality
Highly effective ANC
Quality construction
Cons
The cradle could be smaller
No accompanying digital app included
HIFIMAN just released their most advanced ANC-equipped TWS models to date. The new Svanar Wireless has some cool tech implemented including an R2R Himalaya DAC section and a Topology driver driven by a separate headphone amplifier module.
When HIFIMAN first delved into the TWS market and released their TWS600, they hit a couple of potholes here and there but I'm a firm believer that practice makes perfect and I'm expecting HIFIMAN to raise the bar with this model particularly.
One aspect that helps HIFIMAN raise the bar is the use of the Svanar name from their recently launched flagship IEMs which are one of my all-time favorite IEMs. So this to me is an interesting launch indeed.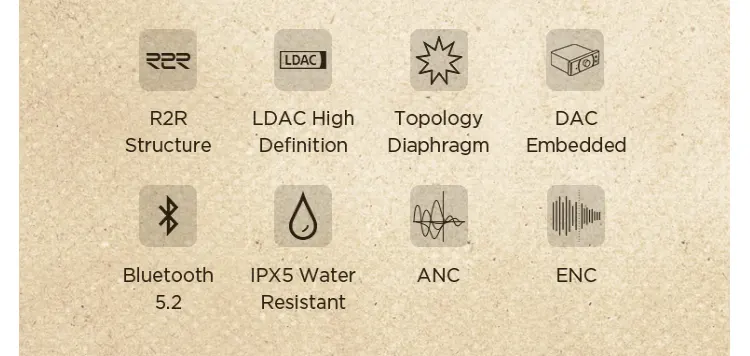 Tech Highlights
HIFIMAN once again took a no-frills concept, visualized it, and made it come to life. My first thought was the fact is that only a company like HIFIMAN would think of using an audiophile-grade R2R ladder DAC inside a TWS, in the case of the Svanar Wireless, they used two. On the surface, it seems these were designed for performance over everything else.
Dual custom and HIFIMAN exclusive Himalaya chips were used in the DAC section, one in each earpiece to be exact. Two separate headphone amplifier modules take the DAC end product to the driver. These amp modules have listed specifications of 52mW at 16Ω on each side undistorted.
At that power output, the amplifier modules only produce a maximum distortion level of 0.52% but if you drop the volume down a notch that number drops down to 0.005% while producing 45mW at 32Ω. The maximum output is listed at 63mW with a distortion level of up to 1% which is still not too bad.
The most interesting aspect of the Svanar Wireless might be the DAC section but the star of the show is the single dynamic driver that has HIFIMAN's, again exclusive Topology technology implementation.
This driver seems to hit similar performance levels to the 9.2mm drivers used in the Svanar except for a few small differences, sonically speaking.
Decoding
HIFIMAN didn't list all the particular codecs that are capable of running on the Svanar Wireless but I don't even care at this point. Because it runs LDAC and that's where it's at. It does seem to play well with the more common aptX plus other basic codecs as well like SBC and AAC.
The HIFIMAN Svanar Wireless is 5.2 Bluetooth capable but it's backward compatible with 5.0 and most likely older versions. I'm certain that long as you use a device with a 4.0 or above you'll be fine.
I tried two BT transmitters that were at my disposal. Two distinct phones, one has a BT5.2 signal and one with a BT5.0 chipset and to me, they both functioned equally well. I also could walk past long distances away from both devices and the reception always remained solid.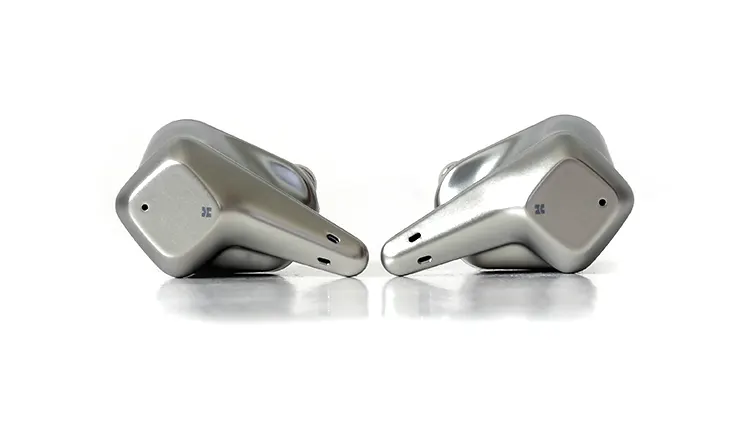 Earbud Design
HIFIMAN has some of the most unorthodox shapes when it comes to IEM designs. For example, take a look at the RE2000. They have a rather unique shape but although unusual, their comfort level is quite high. The same can be said here with the Svanar Wireless earbuds.
The backside and ear insert portion, far as the shape, seems to be a carbon fiber replica of the shape used on the Svanar. The only major difference is that the Svanar Wireless has a shorter output port plus it gains the stem and some girth.
So I'm guessing the Svanar Wireless takes advantage of the same internal diffusion design used on the wired flagship Svanar IEMs in which sonic internal refractions extend the soundstage. To my ears, it simply improves on it.
One thing is certain far as the design appeal, everyone I showed them to were intrigued and made the same comment, that they look luxurious and I agree. They look high-tech and I have no complaints about them in the looks department except for their size perhaps.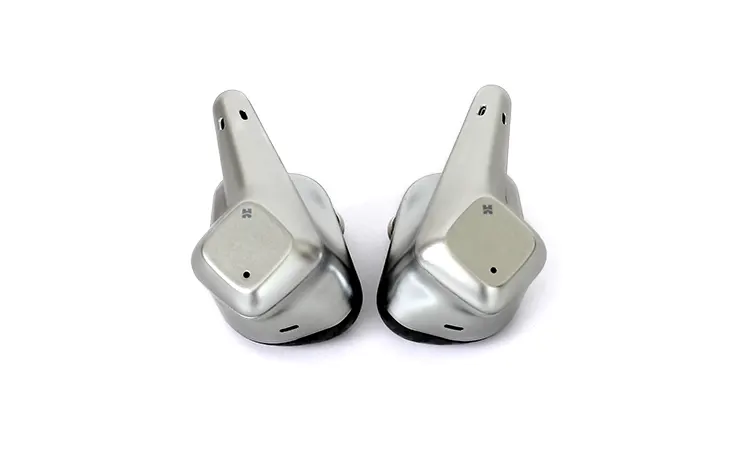 Microphone System
I spotted a total of four vents or openings on each earpiece that could be microphone orifices on the HIFIMAN Svanar Wireless earbuds. Two are on the bottom of the stem, there's one on the backplate and another right behind the ear tip.
I'm betting that the Svanar Wireless has a 2-mic minimum or possibly a 3-microphone system because one orifice could be a driver vent and the other most likely a sensor.
Matter of fact, the orifice that's behind the earpiece is certainly a sensor because when you remove any one of the earpieces it pauses the music player and when you re-insert them it unpauses the player.
Far as microphone pickup ability and quality, I prefer the Svanar Wireless microphone system over my mobile phone's built-in microphone. It seems to employ Beamforming tech. For the record, the phone is a Google Pixel which offers better-than-average phone call quality.
Touch Controls
The Svanar Wireless has full touch control functions and they give you most of the basic functions you'll need for everyday wireless operation. The touch pads work with a short press, long press, one, two, or three touch operation.
Every feature including voice assist, forward, and previous track, pause, and play is available. The left side operates the ANC and transparent modes plus you can answer a phone call, hang up or reject a call if you so desired.
One feature I could not find was a volume control within the touch control system menu. So it seems you'll have to control the volume at the source which sort of defeats the full wireless aspect. Hopefully, that could be implemented later on with a firmware update.
Other than that, I found the implementation to be well done. The pads have just the right amount of sensitivity and work most of the time as they should.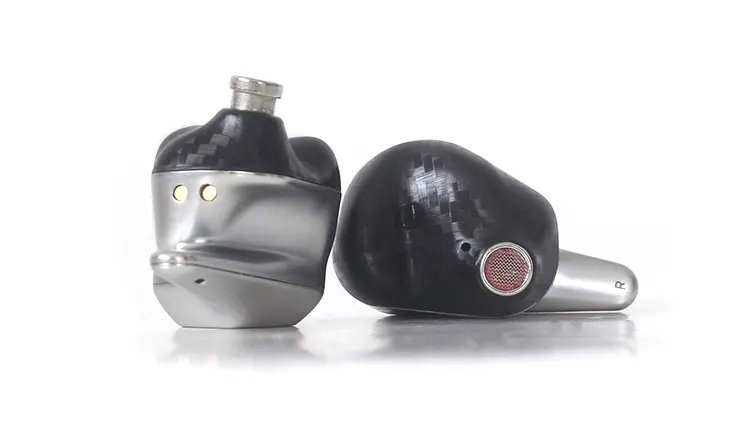 Comfort & Isolation
HIFIMAN threw in three levels of ANC or profiles and they're selectable from the Svanar Wireless touchpad. The first feature is the conventional noise reduction labeled ANC, the second is a transparency mode and the third is a high fidelity mode. Voice cues are produced in an Eastern female voice.
I went to extreme measures to test this ANC. There's a remodeling occurring next door and the workers had to use a chipping hammer for 3 hours to make a new drainpipe canal within the concrete slab. I popped on the Svanar Wireless during that time, chose ANC, and fell asleep. Need I say more?
I wasn't too impressed with the transparency mode but the high-fidelity mode is just that. This was my favorite setting since the sound quality improved by a large margin on this setting. Plus the Svanar Wireless is no slouch far as passive noise reduction and works well enough most times.
The earpieces are quite large and are assembled of three distinct pieces but they remain light enough to not be noticed much because of their weight which stands at 8 just grams each. They have similar comfort levels to the original Svanar, which I can wear for hours with no discomfort.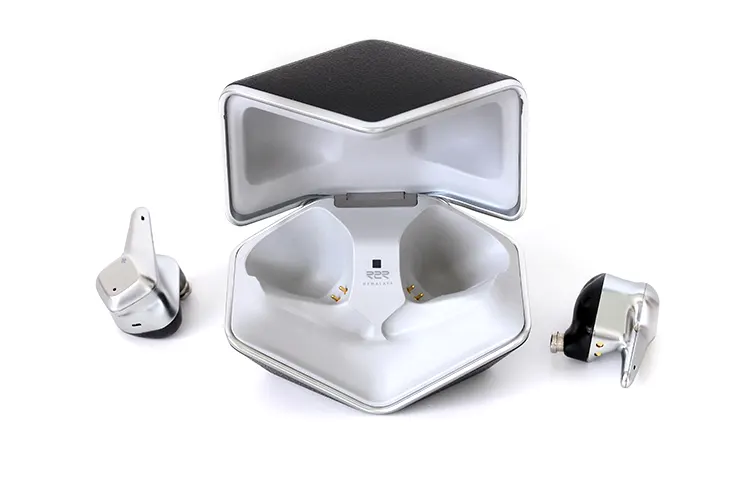 Cradle
The Svanar Wireless cradle is a considerable size if you compare it to most other TWS models. The color scheme in general is silver and black. The silver consists of a fringe around the rim of the door which make it resemble a clamshell, just girthier.
The outer shell is made from a very tough resin and seems tough enough to be able to resist a significant drop or two. The inside is made from a softer resin. The two buds reside inside in the correct orientation and are held in place by magnets.
One aspect I thought could use some attention is the inside of the cradle which doesn't have any padding and the earbuds have no soft cushion protection. However, the earbuds are rugged enough to rub against the resin and not suffer any damage it seems.
The earbuds are a bit tricky to get to sit inside the cradle properly especially if you use large tips. You have to aim the stems downward and accommodate them with a slight wiggling effort. Once the charge light comes on, you know they're well-seated.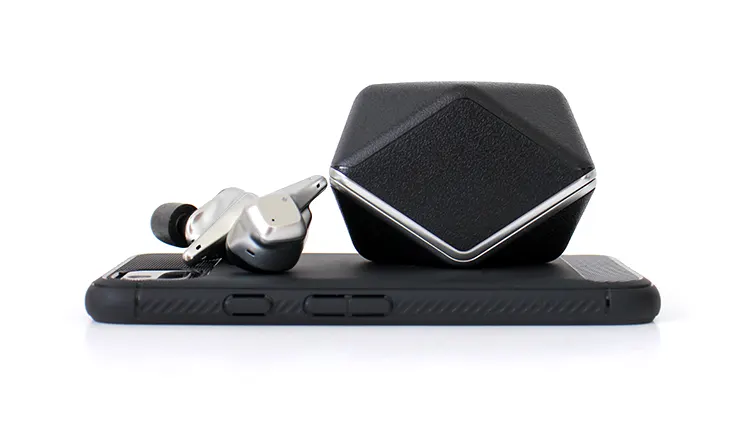 Battery life
HIFIMAN did not state any official battery size for the Svanar Wireless, only a playtime rating of up to 7 hours of playtime and 28 hours more in the cradle. That drops to 6 hours in ANC mode and 4 hours in High-Fidelity mode.
What I find interesting is that the Svanar Wireless gets more playtime with ANC on and gives you less battery life in the high-fidelity mode.
Regardless, HIFIMAN does seem to be on point far as battery life. In total, I got the listed 6 hours on ANC mode, and 4 hours on High fidelity mode but I didn't test the transparency mode. I got a full 3 hours on HF mode with the volume on full blast. The above test was done at half volume.
One thing that HIFIMAN lowballed was their calculation of the total charges you get from the Svanar Wireless cradle. I got 3 charges minimum and got almost 3.5 full charges on a few occasions but HIFIMAN says you only get up to 3. This surpasses my expectations and listed specifications.
Charging the cradle can be done rather quickly in around two hours if you use a fast charger plus the Svanar Wireless has wireless charging capability.
Packaging & Accessories
We received a Svanar Wireless pre-production unit that did not come in retail packaging so we can't say what the packaging looks like at this time or if it uses a safe medium to transport the goods inside.
For the record, we were assured that this unit was identical to the final production model and that nothing would change particularly with the sound profile.
What we do know is that they will come with a couple of comply foam tip sets, 4 rubber tips, and two double flange tips for a total of 8 sets. You'll probably get some literature and perhaps a charging cable as well.
Click on page 2 below for sound impressions and our selected comparisons.