In this feature, we review the FiiO UTWS5, which is the company's flagship TWS featuring Bluetooth 5.2, wireless charging, and 24BIT/96kHz decoding. It is priced at $129.99
Disclaimer: This was sent to us as a sample for our honest opinion. Headfonics is an independent website with no affiliate links or services. We thank FiiO for this opportunity.
To learn more about FiiO products previously covered on Headfonics you can click here.
Note, this article follows our latest scoring guidelines which you can read up on here.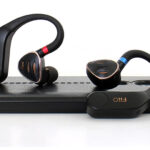 FiiO UTWS5
The FiiO UTWS5 is a small step forward that can be improved upon by the addition of that LHDC codec and an equalizer fix. If that can be done and maybe a bonus LDAC down the road then this dongle would be leaps and bounds above the rest. As it stands, it's just good in general but not a giant leap forward.
It seems the wheels over at FiiO never stop spinning and they seem to be racing down a highway at high speed. They seem to be in a constant new gear launch mode since it seems every time you look they introduce a new product.
Of late and all within six months they launched the BTA30 PRO, the FH9, the FD7, the FA7s, the KA3, and so on. Do you see what I mean? Oh, I'm not complaining at all, and don't get me wrong.
Why complain when things are getting better and improving sometimes even by a considerable margin. Actually, that makes a good intro for this new item FiiO launch which from what I have seen has taken off and is quickly flying off the shelves.
We're talking about the new FiiO UTWS5 and it seems to have received some tweaks and some improvements under the hood. New spark plugs plus an oil change. Let's kick the tires and go.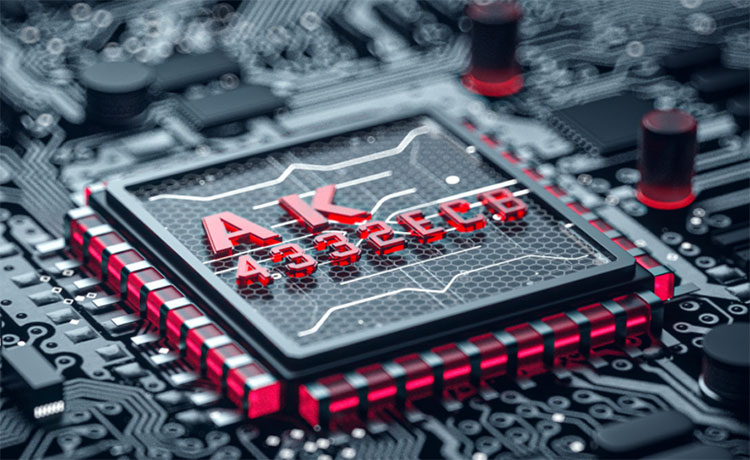 Tech Highlights
The audio engine within the FiiO UTWS5 has been revamped with FiiO swapping out the main driving components with some upgraded and modernized components.
The UTWS3 internals for example is composed of an SoC VFBGA package chipset with an additional amp section but the UTWS5 has an independent DAC section with an upgraded SoC that has better specifications and updated modernized standards.
The FiiO UTWS5 has an independent DAC section and uses an AKM Velvet Sound AK4332 WLCSP package separate from the Bluetooth chip which was also upgraded.
This time FiiO went with a more upscale Qualcomm QCC5141 bringing the UTWS5 up to Bluetooth 5.2 standard. Qualcomm classifies this chip as a premium tier single-chip solution specifically designed for earbuds with a low power consumption rating.
Codecs
Most of the common Bluetooth formats are allowed to run on the FiiO UTWS5 starting from the basic SBC, AAC aptX plus aptX low latency and the Adaptive variant which should ensure the UTWS5 will run on any device you might have and as mentioned over a backward-compatible 5.2 Bluetooth transmission.
I would have preferred and wished for LDAC capability but currently, the QCC5141 chip does not support it. Whether it can be added will depend on Qualcomm and SONY instead of FiiO. However, on checking with FiiO, the UTWS5 will support the LHDC codec via a forthcoming firmware update.
If that firmware is soon and it fixes some other issues that would be epic but don't quote me on it or expect everything to come out in one go. At this point, it is wishful thinking. Or perhaps they will include the LDAC on their next model, maybe a UTWS7? Only FiiO knows.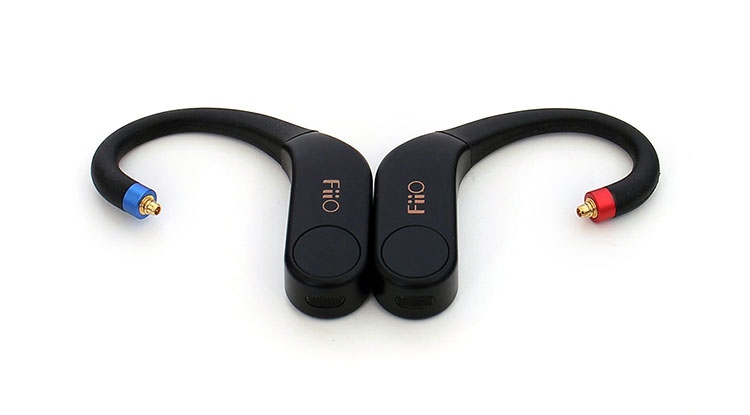 Design
If you've seen the UTWS3 then you basically know what the UTWS5 looks like because not much has changed except for a touch of gold added to the FiiO logo both on the cradle and on the dongles themselves.
Both cradles are the same size, made from the same materials in and out plus the dongles are also identical looking and I bet if you look at them from a rear angle you could not tell the two until you looked up front where the FiiO logo in gold is which is the only difference.
The IPX4 rated UTWS5 dongles have no touch controls and use the same push-button setup used on the UTWS3 and I am fine with that because, to be honest, they work very well for me. I often run into poorly implemented touch controls which are sometimes unresponsive and become frustrating. The push-button system works all the time.
This first iteration was released with MMCX connectors but FiiO stated that a .78mm is on the way and soon to be released. This one, in particular, has the MMCX connectors and they lock on very well so much that you have to use a tool to pry apart the connectors.
Microphone System
The FiiO UTWS5 actually employs a 32kHz aptX voice system and a dual microphone system that also doubles up to summon voice command services. It also uses ECNS technology to keep your voice clear and audible over surrounding noise.
I found the voice pick-up quality on these to be very good. They seem very effective at picking up your voice while avoiding external noise but only up to a certain point. I never had the need to raise my voice to be heard either.
The microphone system accompanied with the implemented mirroring technology off the 5141 works very well for mobile hands-free operation. I personally used the UTWS5 individually with great results.
Left and right sound is combined to mono when you use one at a time but I found the microphone pick-up works best when you use both earbuds. I guess the additional microphones help out a lot.
Comfort & Isolation
One con these types of dongles have is that none of them have ANC and you must rely on passive noise reduction of the IEM and rubber tips being used.
Far as comfort you tend to feel the loop as if it was a stock wire loop but with a slightly thicker circumference and they seem to be fairly comfortable. I think the IEM comfort will be more noticeable wearing the UTWS5.
I did forget that I had them on one day and walked around the house with one set on for a couple of hours so it's safe to say these are comfortable enough for daily use and prolonged use.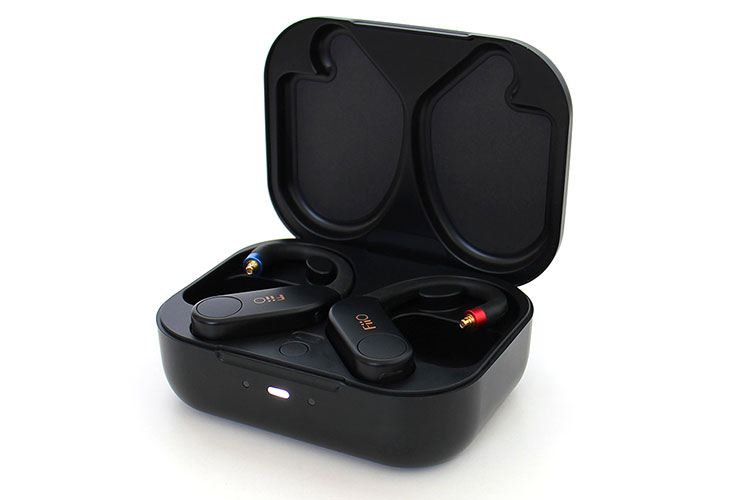 Cradle & Battery life
The UTWS5 cradle is rather large compared to a common TWS model for example but it has to be because the contents are physically larger and there's really no way to do it. The cradle has an aluminum outer shell but the rest is polymer-based with some internal rubber padding which protects the contents and those expensive IEMs you plan to use.
The cradle has an internal 800mAh and according to FiiO, it could supply up to 30 hours of use far as battery life is concerned. I obtained a good seven hours on each charge from the dongles plus four full charges from the cradle. FiiO states eight hours but seven is good enough for me.
Charging is done via the rear-mounted USB-C port or by means of wireless charging however, I did notice a lack of any form of quick charging. It seems to charge a tad over 1% on average for every minute on the charger and it takes around an hour and a half to fully charge from zero to full.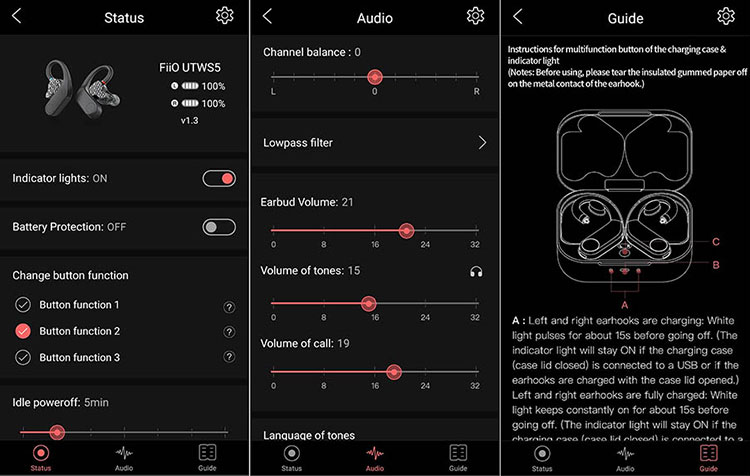 Software
The FiiO UTWS5 uses the same app the UTWS3 uses and is called FiiO Control. You could download it for free and it works with various FiiO products. The app itself has many useable features and I've worked with worse.
However, I found a caveat here which FiiO should look at, or perhaps they already are. The UTWS3 displays an equalizer but once you connect the UTWS5 the EQ disappears as an option and you're left with a set of low pass filters which in my opinion do absolutely nothing audibly.
Perhaps FiiO wants users to go puritan and not use an equalizer since the chip and DAC section is considered Hi-Res but I doubt that's the reason for the omission.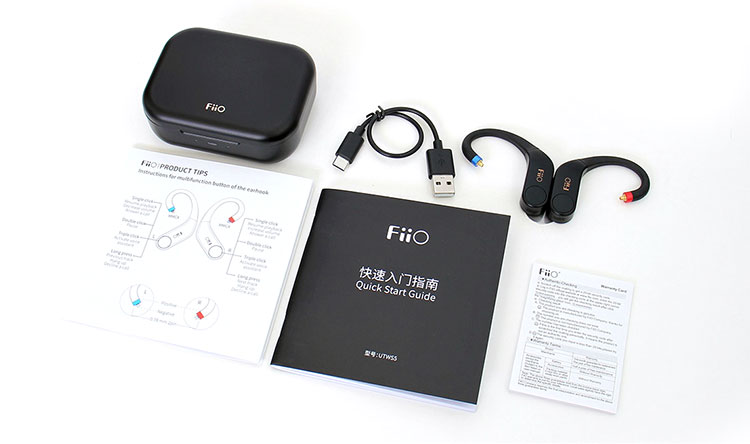 Packaging & Accessories
Can I quote James Franco and the movie "The Interview" when he says "same same, but different". Well, the size and shape of the packaging are the same as used on the UTWS3 but it comes with a different color scheme but that's about it.
The contents are packaged the same and the accessories are also the same. You get a quick start guide, a product tip pamphlet plus a warranty authentic check pamphlet. You also get a foot-long USB charging wire but no charger.
One thing I found lacking was an MMCX removal tool which is included with their IEMs but not this unit and since the MMCX connector uses a compression type connector it hangs on tightly and it makes it difficult to pull the connector apart by hand alone.
Click on page 2 below for sound impressions and select comparisons