Today, we review the HiBy FC5, which is a balanced portable amp/DAC dongle featuring MQA 8X, and up to DSD128 decoding with 125mW of output power. It is priced at $159.
Disclaimer: This was sent to us as a sample for our honest opinion. Headfonics is an independent website with no affiliate links or services. We thank HiBy Music for this opportunity.
To learn more about HiBy reviews on Headfonics you can click here.
Note, this review follows our latest scoring guidelines which you can read up on here.
HiBy FC5
The HiBy FC5 is aimed at buyers who want the latest chipset and a modern-looking shell design that is purposed for quality sound in particular. Although it lacks raw power compared to other models it makes up for it by providing a very nice and clean sonic character in general.
HiBy is fairly diverse with a product range in the top tier like the R8 DAP but also stretching into the budget end with models such as the R2 DAP at just under $100. I like to promote when I can a budget setup because I know from experience that good sound doesn't have to cost a fortune. The phrase best bang for the buck comes to mind.
A good example of that is the new HiBy FC5 which is now their newest and top-shelf dongle DAC amplifier but one which, like the previously reviewed FC3, remains very affordable.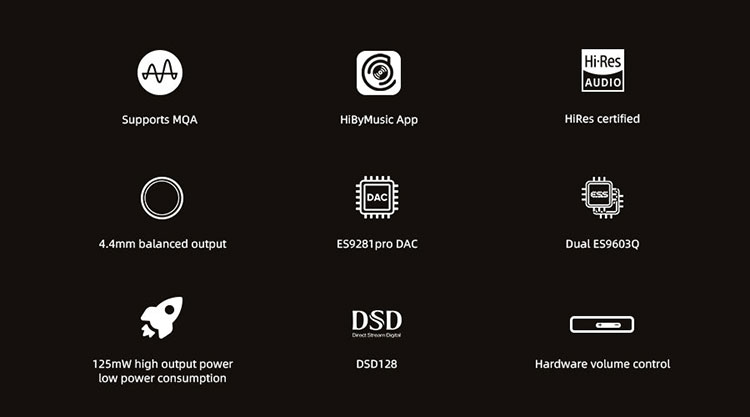 Tech Highlights
DAC & Amp
The main component and brain chip inside the HiBy FC5 is an ES9281PRO DAC chip. According to the ESS tech literature, the ES9281PRO is a flagship chip in its particular lineup and is capable of full hardware rendering and does so with some rather good numbers in their listed specifications.
The ES9281pro DAC is tied together internally to a separate and dedicated head amp stage composed of a pair of ESS ES9603Q amplifier chips also from ESS tech and since both components come from the same maker it sort of assures perfect synergy between this component pairing.
The design concept of the FC5 seems geared to good sound quality overall. The single headphone output connection is a balanced 4.4mm out that can convert over to a 3.5mm out via an included 3.5mm TRS adapter.
Codecs
One particular area the HiBy FC5 wins brownie points on is with the ability to hardware render MQA at up to 8x unfolding. That should get you 352.8kHz upsampling where possible on TIDAL and locally stored MQA tracks.
On the other end of the digital spectrum, the FC5 does PCM up to 32BIT/384kHz and a maximum of DSD128. I feel that all this rendering ability is more than enough to get you through the day as they say.
Performance Numbers
The amp itself is powered by a Dual ES9063Q opamp implementation, (per channel), and capable of up to 125mW of output power going balanced under a 32Ω load. That should be ok for a number of good IEMs but I found the FC5 to be deficient with anything stronger such as 100dB SPL or lower planar headphones.
Yes, we can speak of other specifications like the rather low 0.0015% listed distortion, the 114dB signal to noise ratio, or the 71dB crosstalk rejection but the bottom line for every audio device is sound quality all day long and number at times do not matter much.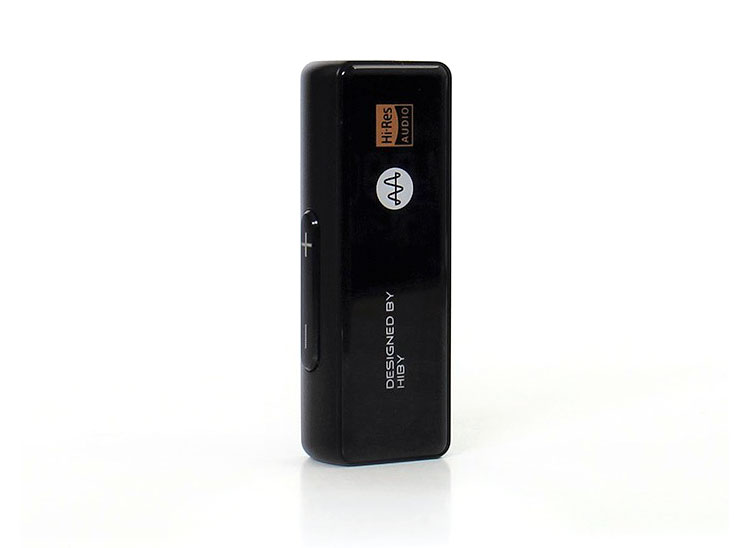 Design
HiBy changed the FC5 aesthetics by going back to all-black instead of using the more retro-looking brushed aluminum finish found on the FC3. Actually, the FC5 looks way more like the FC1 than the FC3 but all three do have the common feature of onboard volume control which is useful in its implemented form particularly.
On a side note, we should add a P officially to RGB here because RGB is a crossover from the PC world and it's an abbreviation of Red, Green, and Blue. So, the LED sample rate indicator of the FC5 should more appropriately be labeled an RGBP LED to include purple which is the color it displays as it runs MQA.
Speaking of the PC, the FC5 works on Windows 10 and also on Android or lightning connection equipped MAC or Apple devices. It should also work on Windows 11 but I cannot say for sure since I have not crossed over yet.
The FC5 outer dimensions measure 58 x 22 x 12mm and the weight is 22.5g. It's a rather chunky dongle DAC and is probably one of the larger ones I have currently only a couple of other models are larger in size but it's not unbearably large and at least all the edges are rounded which makes it fairly comfortable to carry around.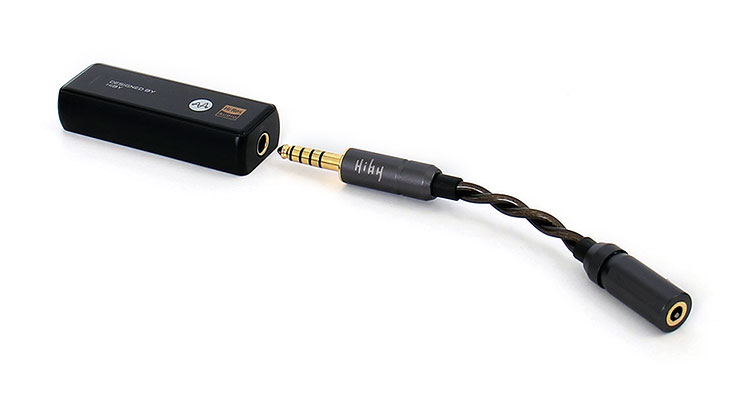 I/O
You know the drill. One end has a USB-C female connector and the other end has a 4.4mm Pentaconn female headphone output connector that concludes the input and output section.
I personally prefer dongle DACs with removable wires and it suits this one in particular since it's rather chunky and the cable would either have to be reinforced or too thick for me to feel at ease carrying this device around dangling off my phone.
I should at this point say something about the onboard hardware volume control. The 30-step volume control works independently and does not affect the source volume which is a very good thing.
This volume control serves as a limiter and doubles up by enabling a finer volume adjustment which helps out especially at the bottom range of the volume and in particular when using hissy or overly sensitive IEMs.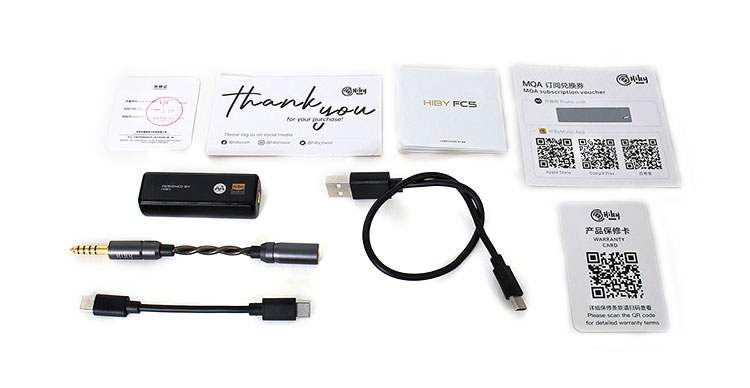 Packaging & Accessories
The packaging, box, and color scheme of the FC5 is similar to the one used for the FC3 packaging but this time the product box is inside a full sleeve instead of a half sleeve, and the dongle is not displayed upfront.
My particular unit's box came in pretty bad shape and it looks like the post office dragged the package a few dozen feet under a forklift wheel and yet all the contents survived unscathed so the packaging does its job very well of keeping the contents safe and I can truly say so from personal experience.
Inside, you'll find a 3-cable combo starting with a rather nice 4.4mm to 3.5mm adapter which was mentioned earlier. The other two are a type-A USB to type-C cable and the other cable is a dual-ended type C.
The FC5 is Lightning cable compatible but the cable is sold separately so be forewarned Apple and iPhone users need to spend a bit more to use the FC5.
Besides the above items, you get a user guide and an MQA subscription voucher. The voucher has a scratch to reveal the serial number which you use to activate the MQA folding feature on their downloadable player which you can download free for Android or iPhone alike.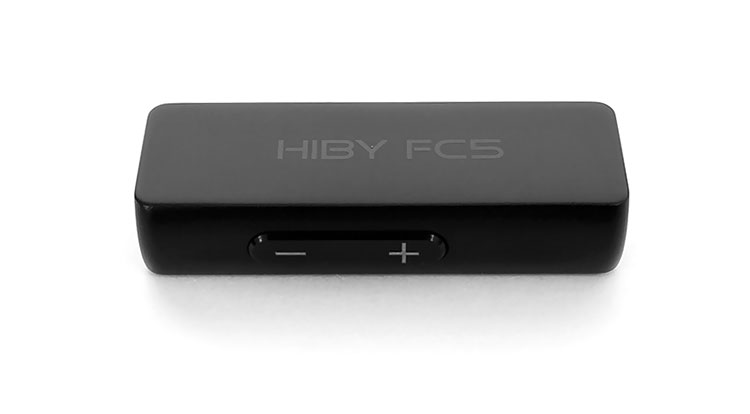 Sound Impressions
One of the first characteristics I noticed off the FC5 sound signature was the rather dark and noise-free background which confirms that 114db signal to noise ratio specification. I used some rather highly sensitive IEMs with no hiss whatsoever and even if I did detect a minuscule amount all I had to do was make a small adjustment on the built-in hardware volume control to rectify that.
Dynamic range seems excellent while simultaneously at the same time the FC5 remains calm mannered, polite, and well-toned. There's plenty of snap and speed with a very good transient response but nothing seems too aggressively presented as to ruin music enjoyment and make the experience painful in any way or irksome.
Frequency response seems very well balanced and very well extended on both ends and no deficiencies were noted anywhere. Bass was plentiful with good presence and with an unrestrained bottom. The midrange is flush and harsh free with high frequencies that remain unspoiled and true to source albeit one trait in staging.
Far as staging is concerned, somehow I felt a narrowing of height, especially with a high-frequency placement that makes the high frequencies seem to come from an eye-level point most of the time. This is not so much of a deal-breaker however since a frontal staging is ideal for most listening situations.
Width and depth are very good along with imaging. Panning is rather accurate. I would say overall staging is not the best but to be fair most of the winners in this category over the FC5 are higher tier desktop units.
Click on page 2 below for pairings and select comparisons