Disclaimer: The Cayin N8 digital media player was sent to us as a loan item and will be returned after this First Contact feature and subsequent review. Many thanks to Cayin for giving us this opportunity.
For further reading on our Cayin reviews please click here.
We just received the all-new Cayin N8 digital media player last week and we thought it would be ideal to give you a quick insight into this flagship DAP as well as plenty of pics for those wondering what it looks like and comes with.
Flagship
The N8 is quite the decadent contrast to the previous mid-fi media player strategy that brought us the N3, N5, and N6 series of DAPs over the last few years. Cayin has put aside its diligence to a more restrained bill of materials and replaced it with one heck of a statement spend. This is a statement to more or less show what they are capable of when the 'fiscal chocks' are taken away. A player where "money is no object" is the operating mantra.
Technology
Indeed at $3299, the N8 is directly taking on the likes of the Sony NW-WM1Z, AK SP1000, and the new Lotoo Paw Touch as well as creating a huge jump from their previous flagship N6. And yet my initial impressions are that the N8 is very unique from the Sony and AK units. This is not a case of "me too".
NuTubes
This is the first DAP I that know of that utilizes a miniature direct heated triode tube as an amp for the single-ended output and a quadruple solid-state for the balanced output. Tubes have always been a bit of a dream when it comes to DAPs.
Having said that the N8 does not have a big fat rollable tube sticking out of it. That would be a physical impossibility. They use what's called a Korg NuTube. This is like a small slimline modern take on a triode tube amp but using much less power, generating a lot less heat but still delivering that unmistakable tube sound.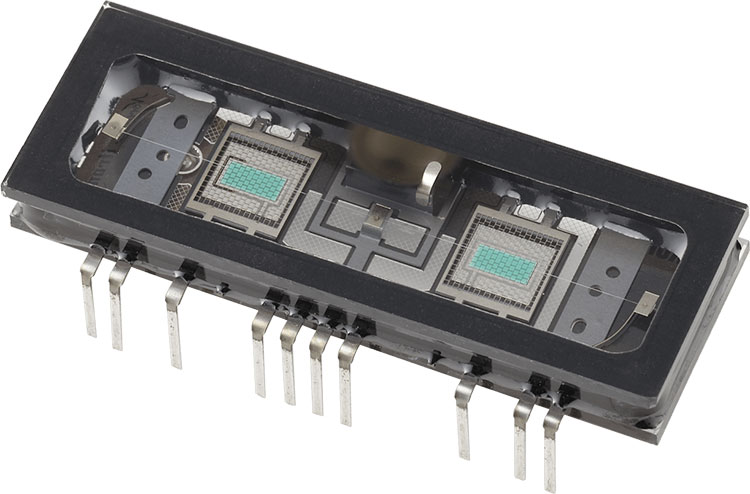 Pure Audio
Unique technology such as this is at the forefront of the N8 feature-set so it is less of a convergence device compared to, for example, the AK flagship SP1000. In the initial few days with it, one thing is clear with the N8. This is a DAP focused more on pure audio delivery and flavors thereof.
From balanced 4.4mm to single-ended 3.5mm outputs, line-out, I²S, coaxial and USB-C audio, to a wide range of connecting cables to integrate into digital and analog components, I get a feeling the N8 is being seen more than a portable device, but also a very capable system DAC component.
It also has BT4.2 for dual connectivity with BT Sources but not aptX-HD or LDAC (at least not yet). That may be a missed opportunity in the long-run. (editorial – LDAC may come in with a new firmware to be released soon).
Tweakability
What does pure audio actually mean? Well, whilst you have WiFi and Bluetooth, you do not have apps. This is not an Android or iOS platform and there is nothing really to distract from playing music on the N8. The N8 has its own OS, albeit a fairly simplistic one in terms of layout and expansion capabilities.
However, a swipe down from the top of the screen or a dip into the music or main settings menu and you get a fair idea that the N8 actually has quite a significant level of sound tweaking capability on almost every output or input. You can go solid state balanced, tube flavored single-ended or direct line-out (2.1 or 4.3V) via two TOTL AKM AK4497EQ DAC chipsets and can natively decode up to DSD256 and 32Bit/384khz.
Aesthetics
In the hand, this is a big DAP and bigger than the Sony WM1Z. Yet it is not quite as heavy as the 1Z at 380g compared to Sony's 455g. You can feel the difference fairly easily in your hand.
The design is ostentatious in part and fairly grandiose with the really nice stainless steel chassis that has a touch of retro nickel alloy about it. Reminds me a little of the "aged" retro look of some of ALO Audio's portable amps. It is a bit of a fingerprint magnet but not in the traditional sense. Your hands tend to darken the metal where your fingers rest and then returns to normal a few mins after you take them off.
Memory
You get 128Gb of internal storage. Not quite Sony or AK level (256Gb) but plenty to work with out of the box. You only get 1 card slot at the bottom which I presume will handle pretty much any card you throw at it. So far 128Gb cards of mine work just fine.
Screen
The screen is kind of small in comparison to the overall size of the N8. I guess it doesn't need to be huge given its pure audio emphasis and lack of apps but you may find yourself scrolling a lot more than you would with a longer panel. The lower bezel is big and accented by a gold arrow at the bottom which seems to allow you to switch to the playback screen and emit an LED glow to match your sample rate.
This is a 4.3″ IPS panel with a good level of visibility, nice to the touch, and no issues in terms of navigating around the menu screens.
Packaging
You can see from the pics supplied that this is a big box, designed for presentation and "wow" factor and certainly a lot more stylish than the functional Sony WM1Z packaging. Inside the box, you get quite a lot of accessories which are as follows
Cayin – N8 Digital Audio Player
4.4mm to 2.5mm Balanced Adapter
4.4mm to XLR (Male) Balanced Adapter
Type C to RAC Coaxial Adapter
Type C to 3.5mm Coaxial Cable
Type C Charging and Data Cable
Leather Protective Case
Sound
Of course its early days yet, we have only had it for about a week or so (thanks Mr. Customs for the 1-week delay) but this is already shaping up to be a beautiful sounding DAP and a nice contrast to the Sony WM1Z which is likely to be our reference point for a DAP at this price.
You actually get two unique sounds with the N8 as opposed to one which you EQ. The NuTube design is buffering the single-ended output whereas the balanced output is not. If you want a more relaxed warmer organic sound then the 3.5mm output is the way to go. If you want a cleaner, slightly cooler but a well-defined signature, then the balanced output is the logical option.
Low Noise
The noise floor is very good on both outputs. You should have no fears running super-efficient IEMs from the Cayin N8, though we will test further in the final review. For example, our Campfire Andromeda had only a very low level of hiss using the N8 low-gain setting. Only something you can pick up on the very quietest of tracks.
There also seems to be plenty of gain and volume for harder to drive headphones though quite how well it drives them we shall soon find out. TOTL cans such as the HE1000 V2 I could only go to about 75% of the possible volume output on the N8 before it got too loud. Dynamic range and timbre were actually pretty good with this pairing on the tube output.
Stay Tuned
Plenty more to discover with Cayin's flagship N8 but for now, impressions are pretty positive. Our full review will be out in November 2018 so stay tuned for that and feel free to ask us questions in the comment section below.
Cayin N8 Highlights
Choice of Vacuum Tube and Solid State amplification in 3.5mm headphone output
Dual Output Mode: High Impedance High Output Mode (High²) delivers 200mWpc@300Ω (balanced)
Outstanding digital audio capability with dual AK4497EQ, PCM decoded up to 32Bit/384kHz, DSD up to DSD256
Support 4.4mm balanced and 3.5mm single-ended headphone output
Desktop grade line output: single-ended at 2.1V and balanced at 4.3V
Comprehensive digital interface: I²S, USB Audio and S/PDIF coaxial output and can function as USB DAC
Massive 128GB internal storage and one external TF card up to 512GB and can further extend through USB OTG storage,
USB3.0 high-speed data transmission.
Massive 7000mAH battery with QC2.0 quick charging
Stainless steel chassis with PVD coating, 24K gold plated solid brass control dials
Custom-fit Corning Gorilla 3 (AF and DLC coating) curved glass back panel
Comprehensive cables accessories bundled