The iBasso DX220 is the company's new flagship DAP and supersedes the older DX200. It comes with Android 8 out
...
The FiiO M9 is the latest in the company's new M series of digital media players featuring Android and Bluetooth
...
The HiBy R6 Pro is the next generation of the company's original R6 flagship media player with enhanced low-impedance output
...
The Lotoo PAW Gold Touch is the company's touch-based flagship DAP based on the highly acclaimed original PAW Gold. It
...
The FiiO M6 is a competitively priced Android-based DAP featuring wireless connectivity including WiFi and LDAC BT. It is priced
...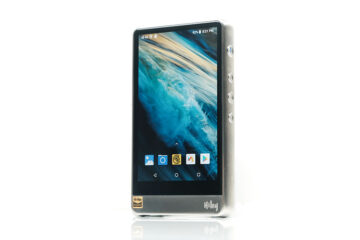 The HiBy Music R6 Pro is the company's next version of the original R6 DAP providing an outstanding price to
...
The Shanling M5s is the new upgraded M5 digital media player and represents their current flagship player in their line-up.
...
Disclaimer: The Lotoo PAW Gold Touch sent to us is a sample in exchange for our honest opinion. We thank
...
The Cayin N8 is a money-no-object flagship Digital Media Player with a Korg Nutube at the heart of its sound
...
The iBasso DX120 is a brand new mid-fi pocket-friendly reference DAP featuring a touchscreen and balanced output features. It is
...
Disclaimer: The Shanling M5s was sent to us in exchange for our honest opinion contained in this First Contact feature
...
The Colorfly U8 is a new flagship-level digital audio player or DAP from Colorfly, the creators of the C4 Pro
...
The Stoner Acoustics UDX is a brand new desktop DAC priced at $330. It uses both single-ended and balanced outputs
...
Disclaimer: The Cayin N8 digital media player was sent to us as a loan item and will be returned after
...
The Chord Electronics Qutest is a new compact desktop DAC that is designed to partner with any amplifier as well
...
The FiiO M3K is the latest generation of entry-level digital audio players and is priced at just $69.99 making it
...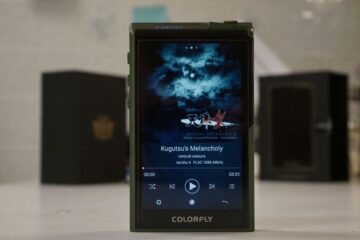 The Colorfly U8 DAP gets the First Contact treatment in our new video with a short walk through and initial
...
The FiiO M7 is the company's latest consumer line digital media player and is priced at $199.99. Disclaimer: The FiiO
...
Disclaimer: The FiiO M3K sent to us for the purposes of this video is a sample and does not have
...