We review the HiBy R3 II, which is a 2nd-generation pocket-sized HiBy OS digital audio player offering up to DSD256 and 380mW of output power. It is priced at $179 MSRP.
Disclaimer: This sample was sent to us in exchange for our honest opinion. Headfonics is an independent website with no affiliate links. We thank HiBy for their support.
You can click here to read more about the HiBy products that we have previously featured on our website.
Note, that this article follows our latest scoring guidelines which you can read in more detail here.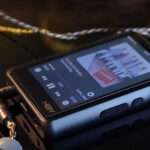 HiBy R3 II
The HiBy R3 II stands out with its compact form factor, offering impressive power and battery life. It serves as an excellent secondary device, seamlessly integrating with smartphones to extend the music listening experience on the go, particularly when used with 4.4mm terminated IEMs. The MSEB feature is again a killer feature implemented to make any pairings more euphonic.
Pros
Nicely layered bass
Good wireless performance
Long playback time
Cons
Limited treble extension
No onboard memory
3.5mm output lacking in power
Since the introduction of the first-generation HiBy R3, it has seen several upgrades, including the R3 Pro in 2019 and the recent Sabre model at the end of last year.
Now, HiBy has unveiled a true 2nd generation version called the R3 II, which builds upon the clean design of its predecessors while introducing exciting new features, offering 16x unfold for MQA, a physical volume knob, as well as extended playback time of up to 15 hours.
With its versatility as a dongle and digital audio source, the R3 II is certainly feature-packed, earning it the nickname, "Music Treasure Box".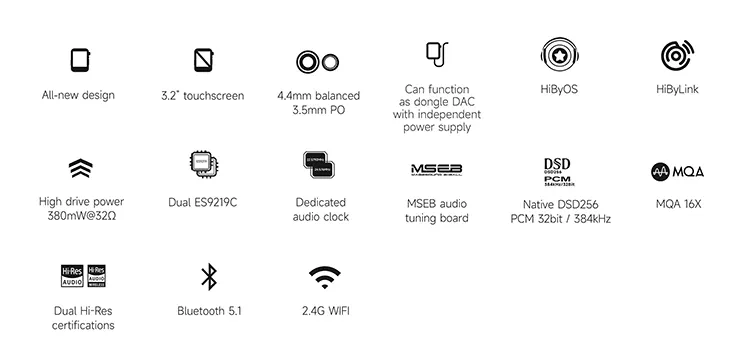 Tech Highlights
DAC
The R3 II is equipped with dual ESS SABRE ES9219C DAC chips, which are considered mid-tier and comparable to the AKM AK4490 found in devices like the Shanling M3X.
It supports decoding up to DSD256 and PCM up to 32BIT/384kHz, with the ability to output audio signals through its USB-C interface. To enhance jitter control, the R3 II features two embedded oscillators clocked at 45.1584MHz and 49.152MHz.
Amplification
The 4.4mm balanced output delivers a maximum output of 380mW at a 32 ohm load, which is comparable to some mid-range DAPs and outperforms many dongles.
Its balanced output provides a clearly more powerful output of 3.5 Vrms, while the 3.5mm single-ended output reaches a maximum of 1.9 Vrms and 112 mW on a 32Ω load.
The dynamic range averages 115dB, and the signal-to-noise ratio is 119dB for both outputs. Notably, the separation is 74 dB on the single-ended output and 103 dB on the balanced output, as per official information.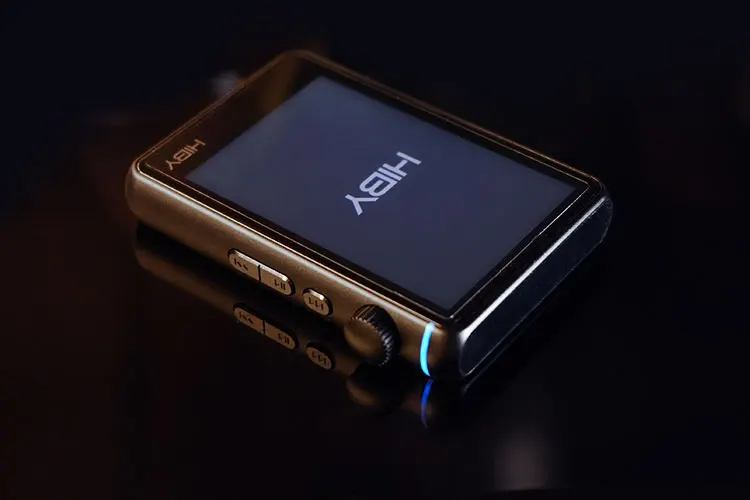 Design
The R3 II takes design inspiration from the earlier R6 model and features an aluminum frame, which contributes to its lightweight construction, weighing just 118g.
It incorporates a bit rate indicator on the side and a prominent volume knob that also serves as the on/off button, reminiscent of the Astell & Kern AK100's layout.
The indicator bar on the R3 II remains illuminated at all times and changes color to indicate different sampling rates during playback, enhancing the device's aesthetic appeal.
The top of the device features a 3.2″ 320*480 touch panel, which, although not very dense in terms of pixel density by today's standards, is sufficient for music playback.
The back of the device is covered with a curved piece of glass. Despite its lightweight design, the R3 II manages to incorporate a 2000mAh battery, providing a playback time of 16 hours.
The package includes a jelly case that exposes the volume knob and allows the indicator LED to shine through. The user interface is designed to optimize the screen size, allowing for easy single-handed scrolling through different screens.
The R3 II is available in three color options: Red, Silver, and Black. The red variant is particularly appealing, while the black option exudes a stealthy and professional look. The silver option bears a resemblance to the original R6 model and looks cleanest.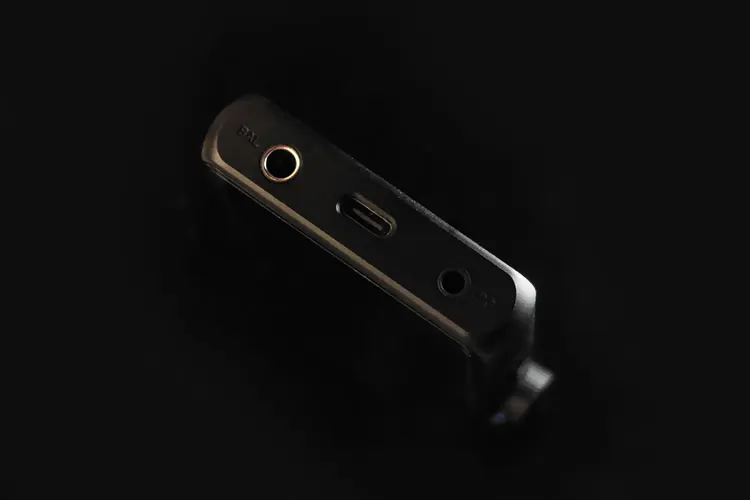 I/O
The R3 II maintains its compact size while offering both 4.4mm and 3.5mm outputs, which is an improvement over its predecessors which only had 2.5mm balanced and 3.5mm balanced outputs.
With the 4.4mm output, you can fully enjoy the player's power output, and it is especially convenient for those who want to connect the player to a portable amplifier for more power.
The R3 II features a USB-C port that serves multiple purposes. It can be used as a coaxial output interface as well as for USB audio input and output.
This allows the R3 II to function as a digital source by connecting it to another decoder. Additionally, you can use it as a dongle by connecting it to your phone's USB output, and it won't drain your phone's power but operates on R3 II's own battery.
Controls
In addition to the physical volume knob, the R3 II also includes other physical buttons for convenient operation.
On the right side of the body, you will find a play/pause button, as well as fast forward and fast backward control buttons, allowing you to control playback without relying solely on the touch screen.
To turn on the R3 II, you need to press and hold the volume knob for a few seconds. Similarly, when you want to turn it off, you will need to hold the volume knob for a few seconds until the countdown on the screen is completed.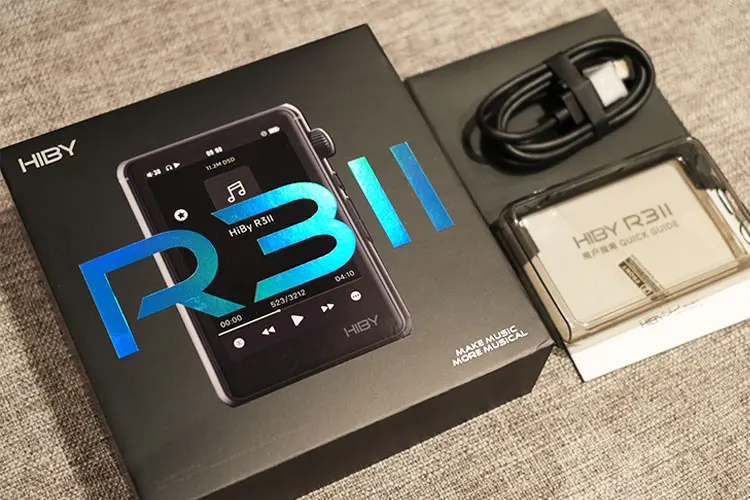 Packaging & Accessories
The R3 II is thoughtfully presented in a paper box with reflective prints, adding to its overall aesthetic appeal. Upon opening the box, you'll discover two layers of contents. The first layer houses the R3 II itself, which comes with a pre-installed screen protector.
Underneath the layer where the R3 II is placed, you'll find a black envelope containing user manuals, providing you with starter information to operate the device.
Additionally, the package includes a data/charging cable for connectivity and charging purposes. Notably, a transparent Jelly Case is also included, which you can immediately snap onto the device upon receiving it, offering further protection.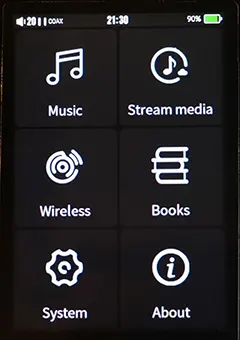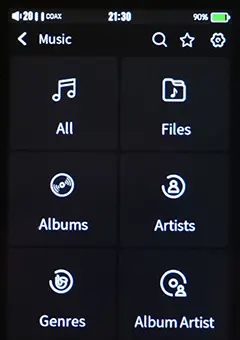 Software
The R3 II operates on the HiBy OS, which offers a unique approach to playback navigation. Unlike traditional players, when you press on a song, it will not immediately navigate you to a dedicated playback screen.
Instead, the song will start playing while you remain inside the song list. This approach provides a fun and practical twist, especially if you frequently jump between songs and folders.
However, this doesn't mean that the playback screen is eliminated entirely. If you wish to access the playback screen, where you can view the cover art and progress bar, you can simply swipe to the left side when browsing through folders.
Additionally, the R3 II supports swipe control, similar to your smartphone, allowing for intuitive navigation and control.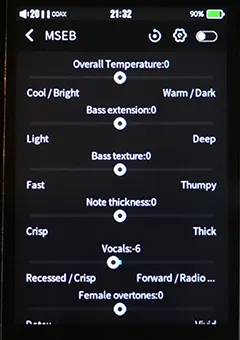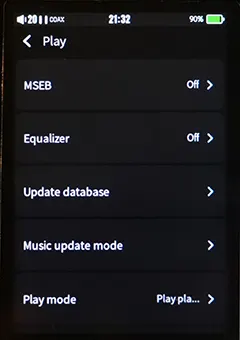 Features
HiBy Link
The R3 II offers a convenient feature called HiBy Link, which allows for remote control of playback via a smartphone using the HiBy Music App. This feature eliminates the need for physical wiring between devices and provides a more convenient and enjoyable user experience.
By connecting the R3 II to the HiBy Music App on your phone, you can browse the music library stored on the R3 II directly from your phone. This seamless integration allows for easy navigation and control without any noticeable delays.
Furthermore, using HiBy Link for remote control offers better output quality by playing back local files compared to streaming audio over Bluetooth when using the R3 II as a receiver.
MSEB & EQ
The R3 II comes with MSEB tuning features which provide users with the ability to adjust the audio output according to their preferences. MSEB offers various tuning parameters that can be easily adjusted, such as warmth, bass thickness, and more.
This is very intuitive and effective, also much easier than traditional multi-band equalizers for those who are not familiar with the frequency bands.
That being said, the R3 II also includes a 10-band equalizer, which provides users with even more control over the audio output.
This feature allows for precise adjustment of specific frequency bands, enabling users to boost or attenuate certain frequencies according to their preferences.
WiFi File Transfer
The R3 II offers a convenient feature from their high-end DAPs that allows you to transfer songs from your PC to the player using the HiBy Music App.
By placing both the R3 II and your PC on the same network, you can follow the on-screen instructions to easily drag and transfer songs from your PC to the player. Although the R3 II doesn't have built-in memory, it supports USB 3.1 connectivity. When accessing files on the R3 II via a USB connection, the transfer speed is notably fast.
eBook reader
The HiBy R3 II offers an additional and fun feature beyond its music playback functions – a text reader. Along with that, it also includes a small managing function and a scanning function.
While the screen size may not be suitable for extensive reading, the text reader can still be practical for viewing shorter texts like checklists or learning materials like word cards.
Media Management
The R3 II impressively scans a fully filled 64GB card in just under half a minute, demonstrating its efficient processing capabilities. Moreover, it goes beyond internal storage and supports connectivity with external drives.
When it comes to accessing your music collection, the R3 II offers multiple views. You can navigate through your library using the Files view, or explore your library based on tagged categories such as Albums, Artists, Genres, or Album Artists.
Even if you're streaming music from platforms like Tidal, the R3 II enables you to seamlessly access your local library without needing to switch off the Tidal app. This integration ensures a smooth and uninterrupted music browsing experience.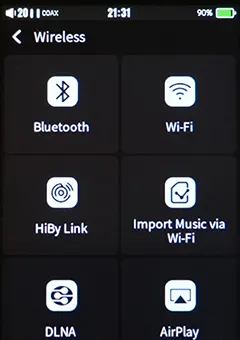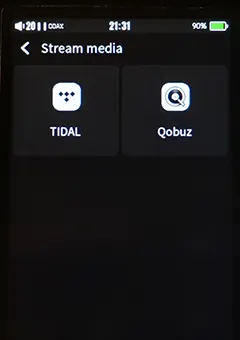 Wireless Connectivity
Bluetooth
The R3 II is equipped with Bluetooth 5.1 and can function both as a Bluetooth receiver and a transmitter. Users can prioritize different codecs. Options such as LDAC, (for superior audio quality), UAT 1.2M, aptX, and SBC can be selected based on the usage scenario.
When connected to a host device, the name of the device will appear in the R3 II's Bluetooth settings menu. If you are using HiBy Link, you will need to disable it first in order to switch to a direct Bluetooth connection with the host device.
WiFi
Tidal / Qobuz support
The R3 II comes with built-in Tidal and Qobuz apps, conveniently accessible from the main menu. To use these apps, you need to turn on WiFi. When accessing Tidal, you will be prompted to scan a QR code from your phone to log in. On the other hand, for Qobuz, you can directly enter your login credentials to access your account.
When streaming from Tidal, you can expect output quality similar to local Flac files. Additionally, you retain access to the R3 II's built-in equalizer while streaming.
While I prefer to use Tidal for better output quality, it would still be nice for Hiby to incorporate Spotify on the R3 II which is also a popular option amongst students and general consumers.
Airplay/DLNA
The R3 II offers the flexibility to connect to a media server or use your phone as a server through DLNA streaming over a WiFi connection. This allows you to easily access and stream content from compatible media servers directly on the R3 II.
In addition, if you have other devices that support Airplay, connecting them to the R3 II is as simple as establishing a Bluetooth connection.
Wired Connectivity
USB-DAC
By configuring the R3 II's USB settings, you can utilize it as a decoder by connecting it directly to your PC. To enable this functionality, you would select the USB Working Mode as "device" and the USB device mode as "Audio."
Once connected, the R3 II will display the current sampling rate of the audio being processed. The output quality experienced when using the R3 II as a decoder is comparable to playing back local files on the device itself.
USB-OTG
The R3 II offers the capability to output audio signals through a USB-C to Coaxial converter cable or via a USB connection to another decoder.
The output quality delivered by the R3 II through these connections is comparable to its larger counterpart. If your primary focus is finding a USB-C source and you don't require the additional features of the more advanced models, the R3 II can be a cost-efficient option to consider.
Click on page 2 below for sound impressions and our selected comparisons.